READ IN: Español
After the return to the ring after a pause time, Vetements (@vetements_official) returns with another special action. Now, after getting the Harrods windows in London, Demna has decided to make an installation that advocates sustainable fashion… A bit incongruent, isn't it?
Balenciaga's creative director has called for everyone to wear their old clothes or those who don't want to be part of the installation. All contributors will receive a Vetements x Harrods wristband made from 100% recycled plastic bottles.
A wake-up call to the second chance of the garments and in general of all materials. Responsible consumption awareness that clashes head-on with the timings (so discussed lately) of fashion and consumer society.
From our point of view it is more marketing than awareness, but we value that people with repercussions have these initiatives and use their communicative power towards style actions.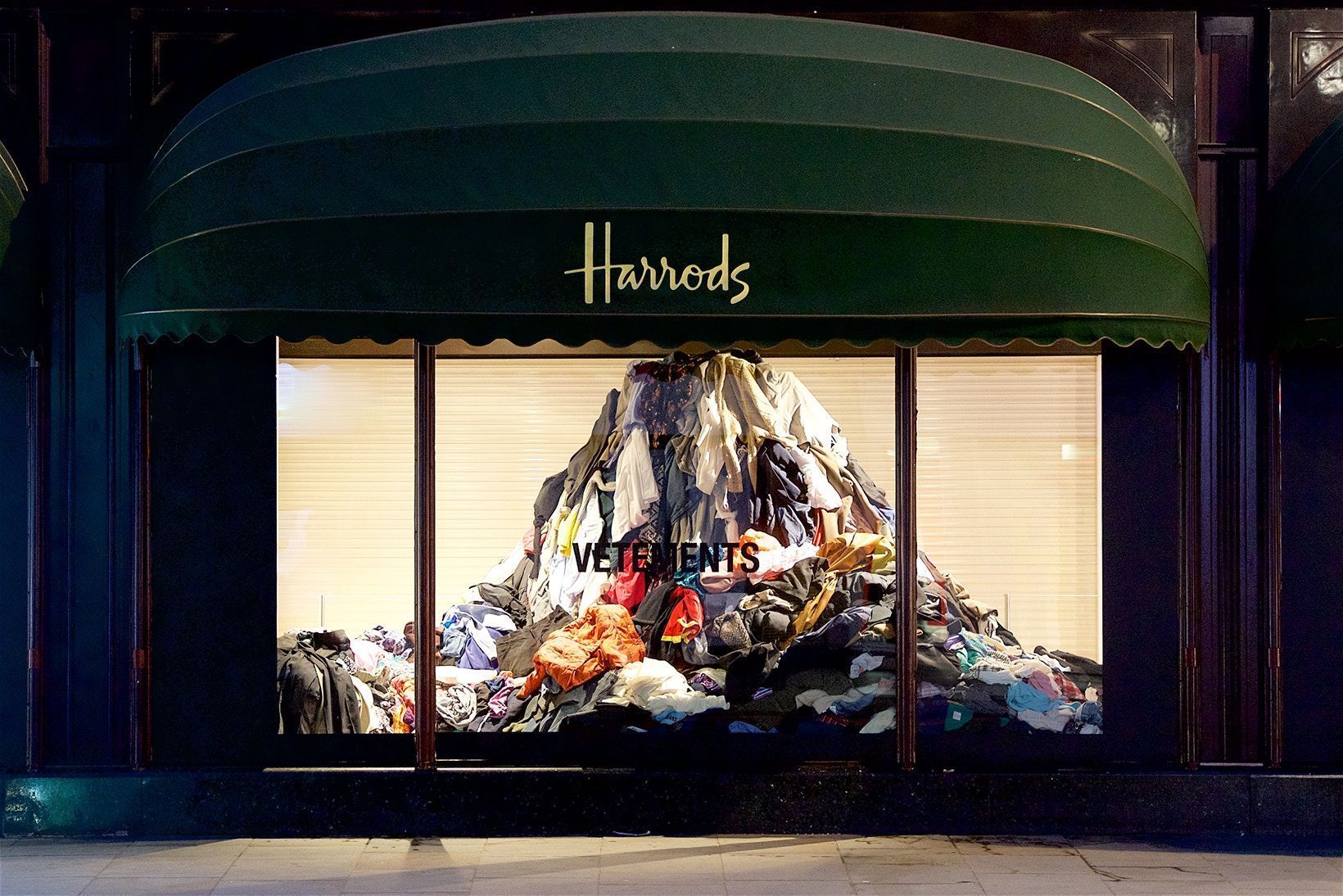 The installation will be at the Brompton Road Harrods from today February 8 through March 2.