READ IN: Español
VICIO opens this Saturday, June 18, its new Pop Up in Mas Sorrer under the name VICIO HOT SPOT. After the success of last summer with its HOT SPOT on the Costa Brava and COLD SPOT this winter in Cerdanya, the brand repeats with this ephemeral restaurant formula for seasons.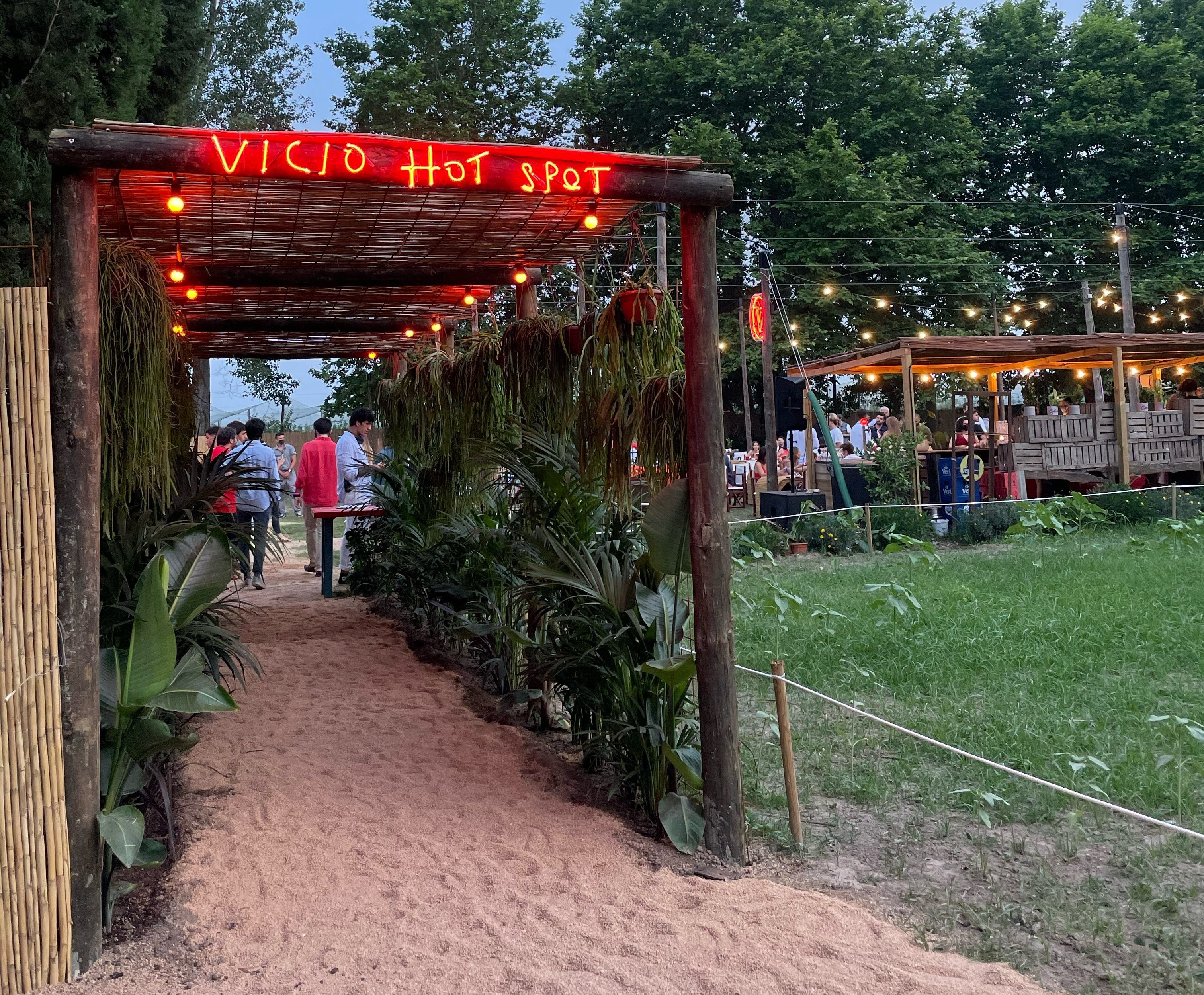 The VICIO HOT SPOT will once again be located at Mas Sorrer in Girona, a magical place surrounded by nature that is worth visiting in summer. This year's space will be 60% larger than last year, with the capacity to feed more than 200 people every day. If you can't stay for dinner, don't worry! You can enjoy the take away service to enjoy your VICIO wherever and however you want.
The brand will offer its alread iconic and desired burgers based 100% on quality ingredients, with smoked and toasted touches. There will also be options for chicken lovers and vegans, and there will be a variety of fries to complete the menu.
It will not only be a culinary event but visitors can enjoy the various concerts organized by Mas Sorrer of renowned artists such as Manel (July 28), Arnau Griso (August 4) and Juanito Makande (August 11).
VICIO HOT SPOT
From June 18 to August 31, 2022
From Thursday to Sunday at Mas Sorrer, Costa Brava