READ IN: Español
Virgil Abloh's reputation in fashion is being diluted between accusations of plagiarism and collections that have little to contribute to 2020. He demonstrated this in his latest proposal for Louis Vuitton Men's SS21, in which he illustrated a copy of Van Bierendonck's work. The legendary designer of The Antwerp Six spoke out on this, and now Abloh is responding.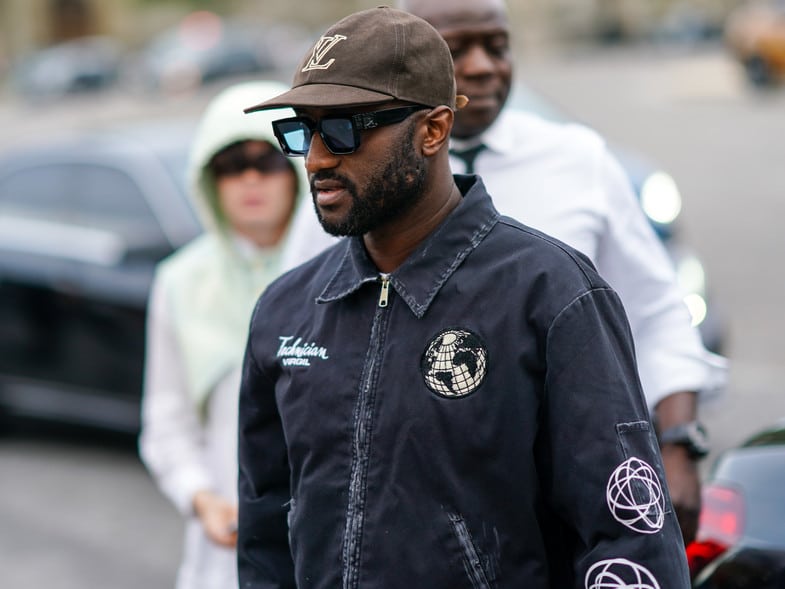 The creative director of Off-White wanted to disprove the accusations of plagiarism by Walter Van Bierendonck, declaring that all the commotion had been the result of a hate-filled attempt to discredit his work.
What is clear is that Louis Vuitton's men's collection for SS21 was loaded with old designs and elements of Van Bierendonck, mostly extracted from his AW16 proposal, among colors, cuts and ideas of the Belgian designer.
Abloh wanted to justify himself through another source of inspiration that had little to do with reality:
"The inspiration for my collection comes from the DNA of Louis Vuitton, specifically the 2005 Louis Vuitton Men's Clothing Exhibition, and was clearly described in the press releases distributed when the exhibition began. This is another instance of false equivalence in trying to discredit me as a designer."
Virgil backed up the manifesto by tweeting photos from the 2005 Louis Vuitton collection he had allegedly drunk from as an inspirational resource. Dude, you're out of hype.