READ IN: Español
The ultimate forerunner of the punk movement in 1970s England, Vivienne Westwood 's mere anti-establishment existence has changed history, and not only of fashion, forever.
While the world was shouting "Peace and Love," London in the early 1970s was writing its own revolution. Those young people opposed to a conservative British society with Margaret Thatcher as prime minister, found in the new wave the way to subvert the status quo. In this breeding ground, Vivienne Westwood created her weapons to shoot against the system through fashion.
In 1971, the designer surprised London society with a store. She opened with her partner Malcolm Mclaren, manager of the Sex Pistols. With a huge pink sign reading "SEX", the store at 430 King's Road became the epicenter of the punk movement.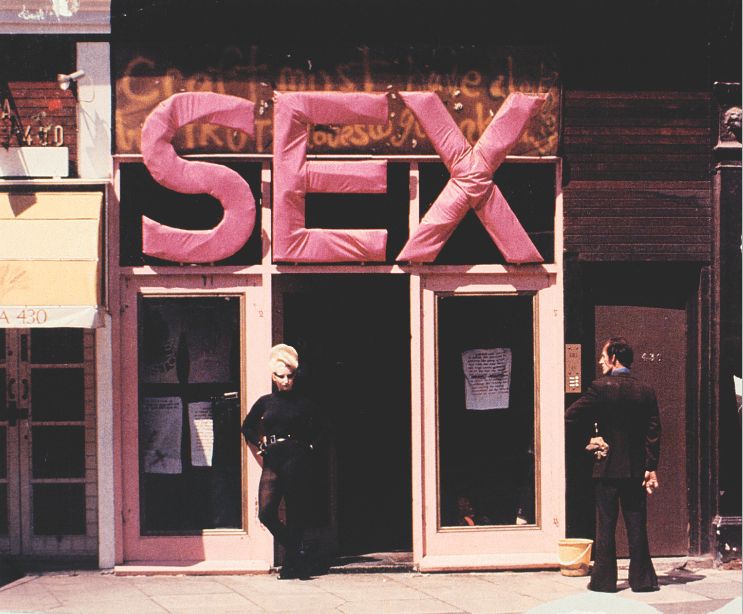 S&M style clothes, leather jackets, chains and T-shirts with pornographic images… The store embodied the anti-fashion mood of the moment and became a place of pilgrimage for any good anti-system. It would later change its name to Seditionaries. Vivienne Westwood would find here the opportunity to articulate her own language. Making and unmaking clothes, she created the closet of the greatest exponents of the punk scene of the moment. Soon, this language would become the language of a whole generation, led by the Sex Pistols.
In the 80s, Westwood would storm the catwalks of London and Paris to take his transgressive ideas to another level. And the fashion world fell in love with them. She became one of the most influential women of the end of the century with her revolutionary attitude. Dressing Carrie Bradshaw as a bride in Sex and the City and counting on the best models, Westwood has not left anyone indifferent.
With her imprint and attitude, the empress of punk has managed to make her own being iconic; from her orange hair to her bizarre weakness for the queen, materialized in a 'God Save The Queen' t-shirt, which today everyone recognizes. As well as the Scottish tartan print he made his own back in the 70s and which is still present to a greater or lesser extent in the brand's universe.
Now, Vivienne Westwood punk legacy will be continued by her husband and creative partner Andreas Kronthaler. And one thing is clear: punk would not have existed without her.