READ IN: Español
After turning the last edition of Paris Fashion Week (PFW) upside down with its debut, VTMNTS have decided to get ahead of the official Milan and Paris calendars, and like the rebellious giants that they are, they have set their own rules and set their own timetable when it comes to unveiling their Spring/Summer 23 collection.
Recall that its first show was held inside a supermarket that closed during the pandemic, a place that held something special for Guram. This time, unlike the previous location, the show was in a space that radiated sunlight and whose structure allowed for the creation of lines on the floor, reminiscent of the characteristic VTMNTS barcodes. Gvasalia called this location a church of the future, where no religion is preached.
And where no religion or rule is preached or followed is when it comes to casting the models. Once again the brand has been characterized by having the most diverse team of the fashion month, and that is something to admire and applaud, as few do it, as well as the way Guram treats them all, because as he himself has stated through the press release, the models are in charge of choosing the looks they like the most and making them their own. This makes the show and the appearances of each of them even more energetic.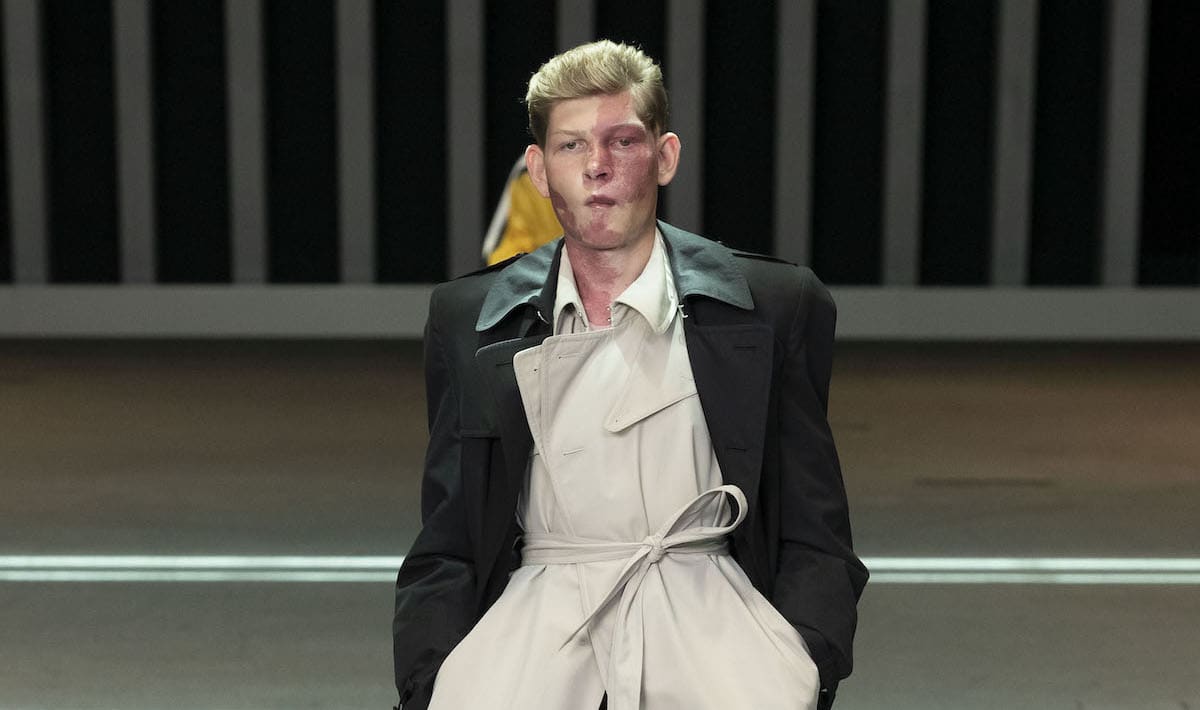 As for the collection, once again, classic wardrobe staples, reconstructed and modified to suit the new generation, and tailoring silhouettes and garments, in cropped format, or what is the same according to G. G. to cut out the unnecessary, as well as shirts, trousers (fused with shorts), knitwear, sweatshirts, bomber jackets with prominent shoulders and puffed jackets (filled with recycled lung and changing colour according to the environment). The best thing about all these cropped style garments is that they are the result of using tailoring techniques with advanced material science research and represent the new minimalism for the new generation.
We can also see the return of VTMNTS signature coats, some in fur effect and with a double shoulder construction that creates the possibility for the shoulder line of the garment on the day to feel more dramatic and neo-western boots that this season come with transparent soles to show the construction of the shoe and some without the back.
New for this season are the double pieces that are inspired by low-cost travel where sometimes you need to wear an extra layer to save on extra luggage costs. Can it get any more avant-garde than this?
Be that as it may, VTMNTS and its creative team always manage to stay one step ahead of the rest. It is clear that this is not just any brand that is only dedicated to making clothes and accessories. It has a discourse and fights for social causes, such as: diversity, gender equality, sustainability, the non-use of animal fur and many other issues…