READ IN: Español
The renowned Belgian designer of The Antwerp Six wanted to denounce the plagiarism Virgil Abloh has made of his work for Louis Vuitton SS21. Walter Van Beirendonck has become, this time, the fashion police to accuse the patterns and designs that were stolen from his AW16 fantasy.
"Copying is nothing new. It's part of the fashion. But not like this. Not at that level, with their budgets, their equipment, their possibilities. That's what surprises me," said Beirendonck.
"It is very clear that Virgil Abloh is not a designer […] He has no language of his own, no vision. He can't create something of his own season after season and that's painful. As for me, throughout all these years in fashion, I have patiently built a signature language. That language is mine. It's mine, and he takes it and makes a copy of it. You can reinterpret things, do them differently. But this is just embarrassing. Meanwhile, Abloh gets a lot of money. He's the one who gets paid."
VAN BEIRENDONCK VS. VIRGIL ABLOH
Walter Van Beirendonck also expressed his opinion on Instagram through a post of a Peter Saville T-shirt of his Autumn-Winter 2020 proposal. Beirendonck reiterated in the caption the message sewn into the sculpture: I HATE COPYCATS.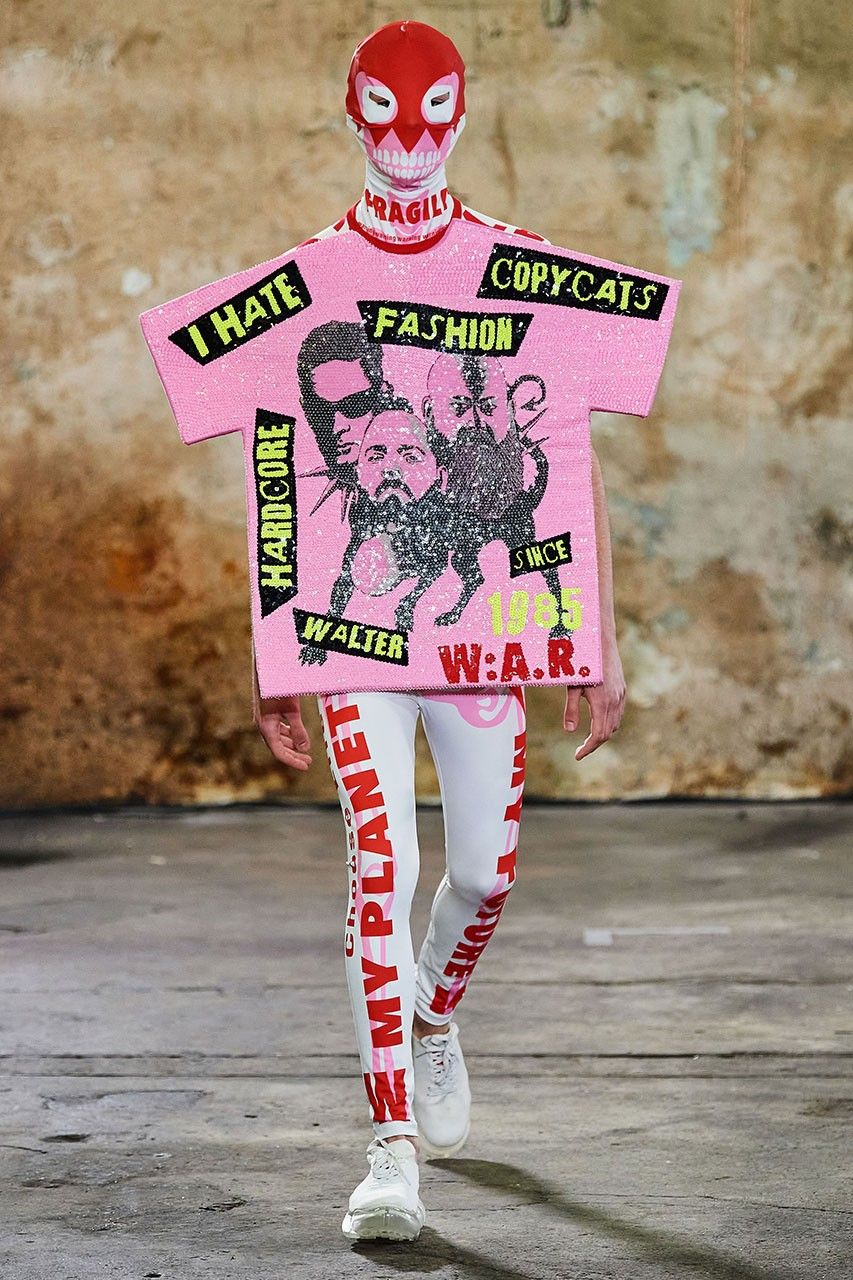 Among the silhouettes of the SS21 collection, plagiarism could be perfectly appreciated, both in the color palette and in the plush pets sewn into the jackets and suits. The most surrealistic part of the story is that in a scene where copies in fashion are detected at the minute, and having the position it has in the industry, you would think it would not be discovered. Abloh's empire is like the current situation in the world, more and more on the edge of the abyss.