READ IN: Español
We're in the late 90's, low rise jeans season showing navel piercing and garage punk sounding in our discman.
The Eytys Sonic are not just some ninety sneakers. It is a complete experience, an aesthetics and an appearance that evoke the most missed decade and with more presence in the trends of our days. With thick soles, hypercomfortable and designed in the most authentic retro codes and faithful to the past. With a range of three colorsways, the Sonic model reinterprets a pop icon of years ago with fresh and contemporary airs.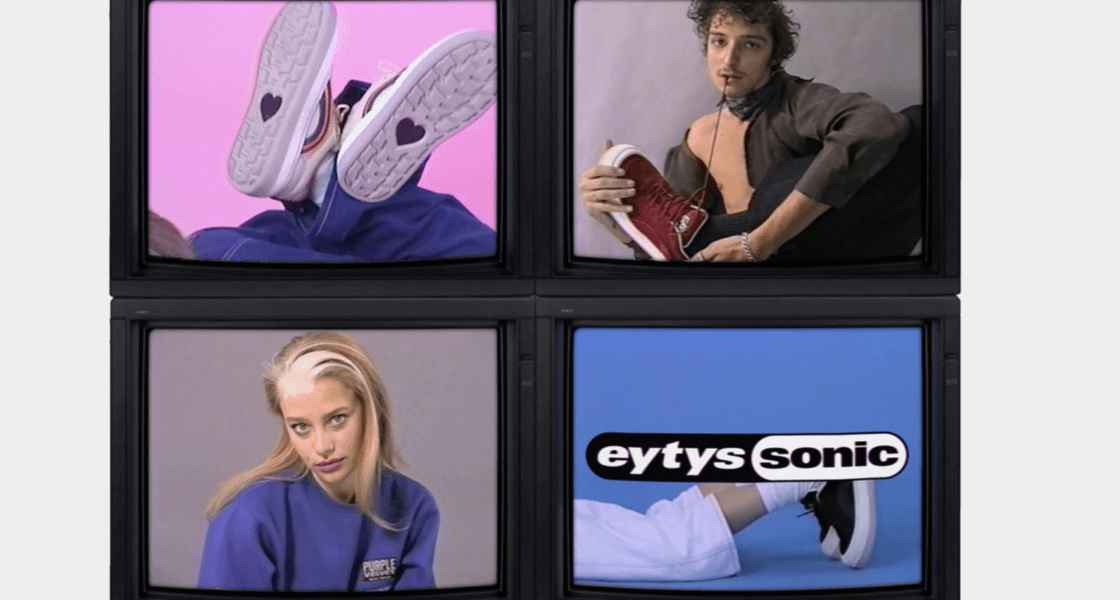 Eytys (pronounced "eighties") has become a cult label for the mastery and know-how with which it has built a unique identity. Its shoes are made with top quality materials, with a striking aesthetic and strength and creating a game of dimensions that has become the hallmark of the brand. Eytys has colonised Instagram, collaborated with H&M in January and has become a fetish and unisex complement.
These Sonic are Eytys' new bet to make us travel for a whole decade with nostalgia. The firm condenses an impeccable exuberance: everything the streetstyle of our time needs.
Available in the website.