READ IN: Español
No more seeing nudity as erotic or vulgar. Let's start seeing it for what it is, something beautiful, just like bodily diversity. This argument makes even more sense and relevance after the unveiling of the third edition of NUDE campaign by French brand KOCHÉ, founded by Christelle Kocher in 2015, in which, as you can imagine, all body types have a place and validity.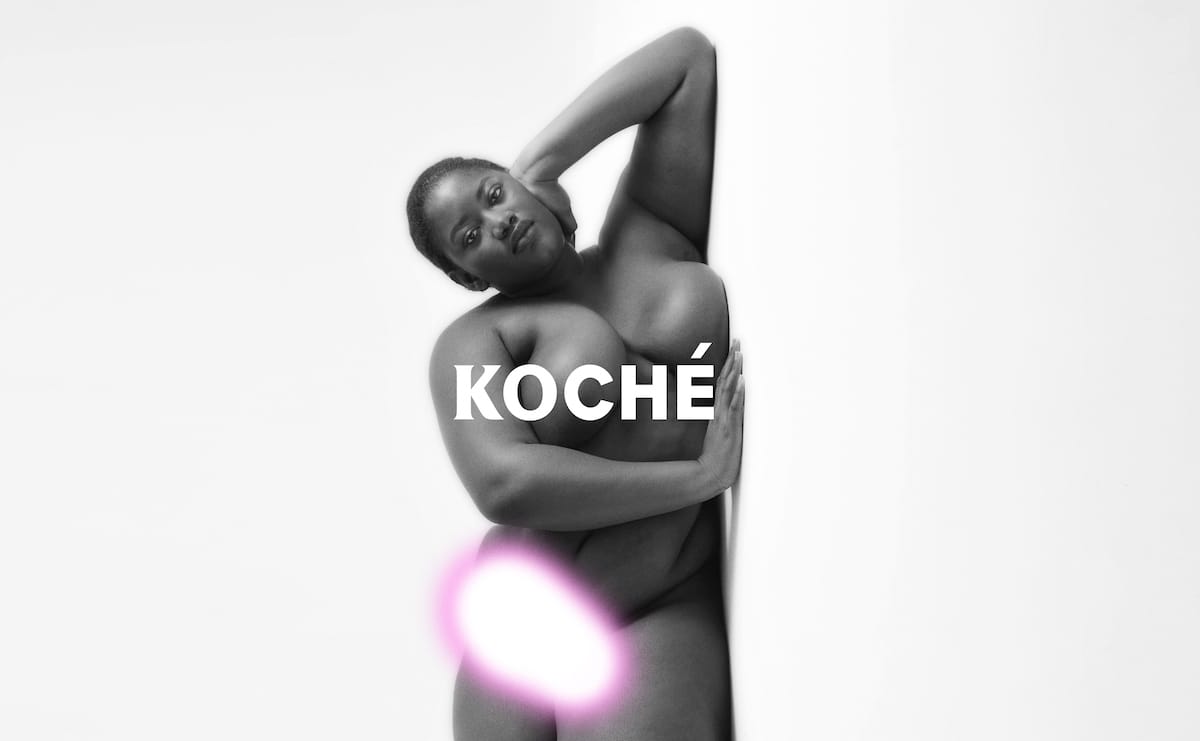 For the third time in a row, KOCHÉ has once again opted for this kind of idea, which has to do with referring to a certain form of classicism in photography and painting.
Photographed in black and white by their trusted collaborators, Suzie and Leo (directors, photographers and filmmakers), and composed as a duo like the two faces of a mirror (one naked and one dressed), there is no doubt that this campaign has become one of the stars of the last few weeks, partly because of the avant-gardism that each and every one of the images exudes, especially those that have to do with the naked bodies covered in some areas by a kind of neon light, and the postures in which the models appear.
Highxtar (H) – Christelle, third edition of the Nude campaign – no two without three! Tell us how this beautiful and inspiring idea came about and what you want to convey with it.
Christelle Kocher (C) – That's right, this is our third Nude campaign. The initial idea was to create a narrative of the garment's evolution from the initial idea to manufacturing. We wanted to produce not a regular campaign but a piece of art that shows in a playful way confrontations between the naked body and the garment itself. 
H – The images of the campaign, as soon as you see them, exude elegance and sensitivity and a halo of avant-gardism. How have you managed to convey these feelings through nudity?
C – We are lucky to be surrounded by incredibly talented photographers such as Suzie and Leo. And while creating this project, we were having in mind the same art references that don´t treat nudity the same way as it's treated today on social media. We were inspired a lot by Man Ray photos. Nudity can be poetic and our body is beautiful so you just have to play with it.
H – Now that you mention social media, do you think they are worsening progress on this issue?
C – I think social media completely democratised nudity, but also in a negative way. For me very often the IG images look more vulgar than arty but quite often we can see great surprises of social media expression. 
H – How do you feel about the diversity of human bodies and would you say that the fashion world has made progress in this area or does it still have a long way to go?
C – Comparing to fashion of the 90s and early 2000 it actually progressed a lot. Also a garment evolved itself. Nowadays the beauty perception is not the same but there is still a lot to fight for. That's why for KOCHÉ we continue doing a lot of street castings, because like this we can achieve a real diversity and break the rules of «fashion type » for our projects.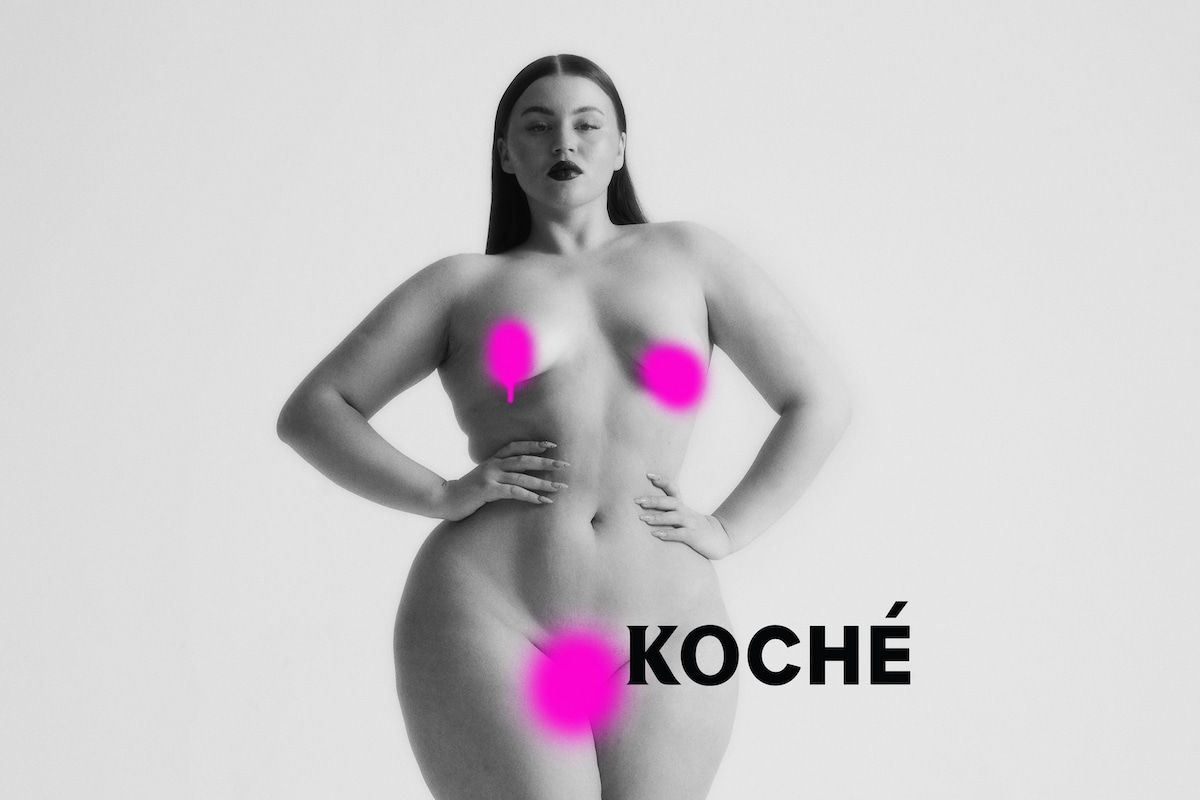 H – Why do you think this diversity and validity of all bodies is not present in the male sector?
C – Woman body has been always a subject of conversations but also an object of obsession, a topic to criticise. It's good to see that feminist movement makes our society evolve and helps to create a sens of freedom around female body and also its nudity. However there is still a lot to achieve and I am convinced that there should also be a discussion regarding a perception of male body and its beauty codes.
H – In the press release you mention René König's phrase "fashion is all about eventually becoming naked". What does it mean to you?
C – In this third Nude Campaign, we wanted to come back to our origins. We wanted to show that the garment is no less important but it is the woman who embellishes it and not the other way around.
H – Leaving aside the campaign, we assume that both you as creative director of KOCHÉ and the team that accompanies you are immersed in the design of the next SS23 collection. Could you give us a little hint of what we will see next fashion week?
C – There will definitely be more women empowerment, more freedom for women to express themselves.
Let's stop judging people by their physique and focus on the inner beauty of each person. As Christelle says, "it's not the garments that make a person beautiful, but the other way around". It is things like this that make KOCHÉ a very special fashion brand.
Take a look at the gallery to discover the third edition of NUDE campaign by KOCHÉ in its entirety.
CREDITS
Photography: Suzie and Leo
Models: Valeria Dodon, Marcia Fanni,
Maud Gamelon and Ildjima Masrangar