READ IN: Español
Astrid Andersen is already a religion for the new generations that pray the latent fashion of the past years. A decade ago, the Danish designer anticipated the future with a movement where streetwear/sportswear and luxury began to collide in the same avant-garde aesthetic.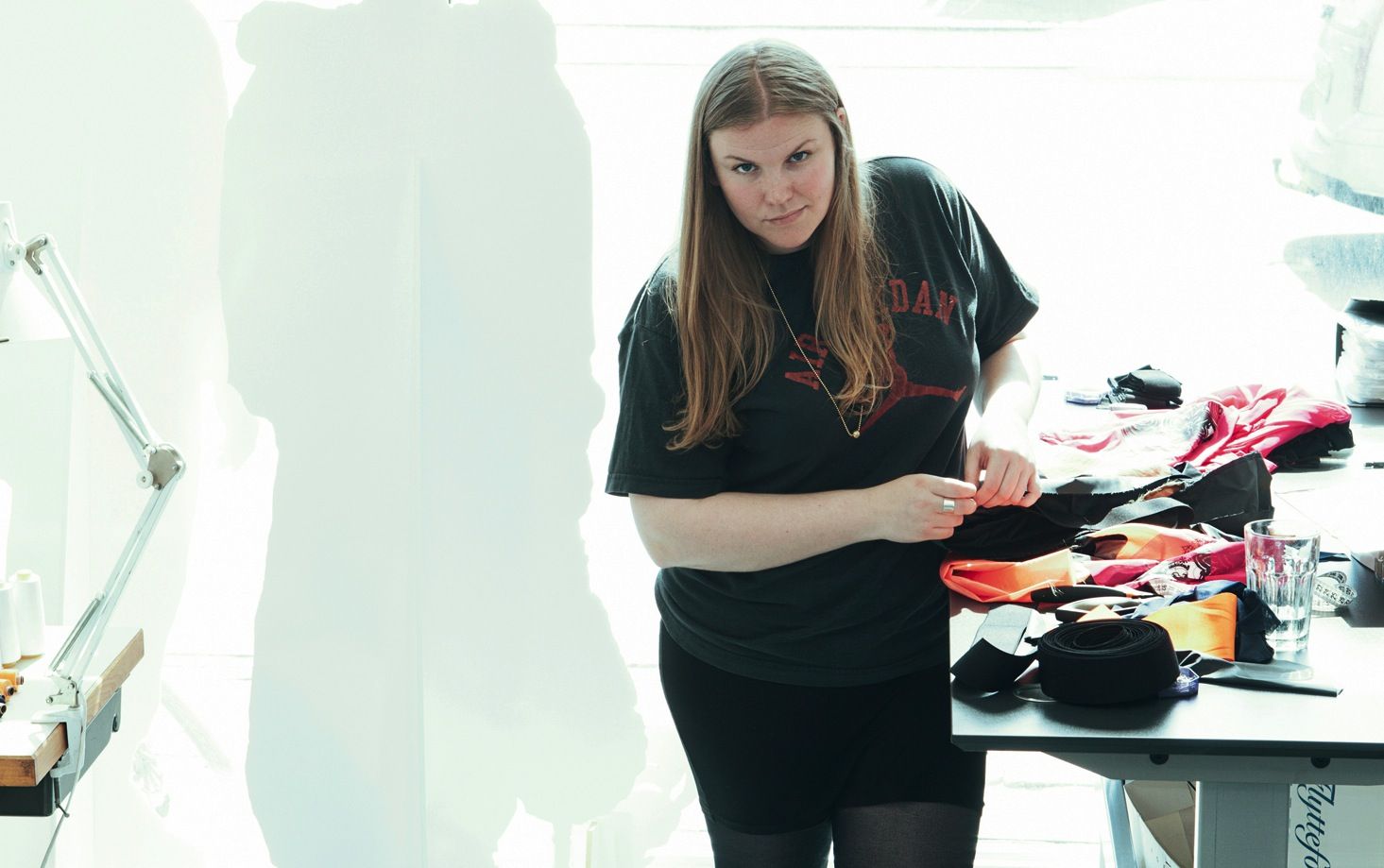 Urban tribes have since expressed their power and freedom with Astrid's garments. Both the fashion players who already spoke —without knowing it— of new masculinities, as well as the women who externalized their individuality regardless of gender or socially constructed clichés.
Astrid generates couture from the underground. The beat of the streets of New York, sports, hip-hop culture, or the intersection between fashion and music, translates it into an exciting universal language that goes far beyond menswear.
Adapting to the backward time to save the planet, Andersen is walking towards sustainability with ideas such as experimenting only with internal stock, without letting materials die. Something she already transferred last summer to her collaborative collection with Hummel.
In this ethical line, it has just launched today its first deadstock capsule comprising signature styles in a series of archival textiles from the brand's last 10 years. It includes a series of technical prints, tailored tweeds, or jacquard in garments with a new meaning. In fact, with more meaning than ever. All items are now available exclusively at www.astridandersen.com.
On the occasion of the new launch, we talked to Astrid Andersen about her iconic career recognized with awards such as the LVMH PRICE or the British Fashion Awards, about sustainability, influences, and so on.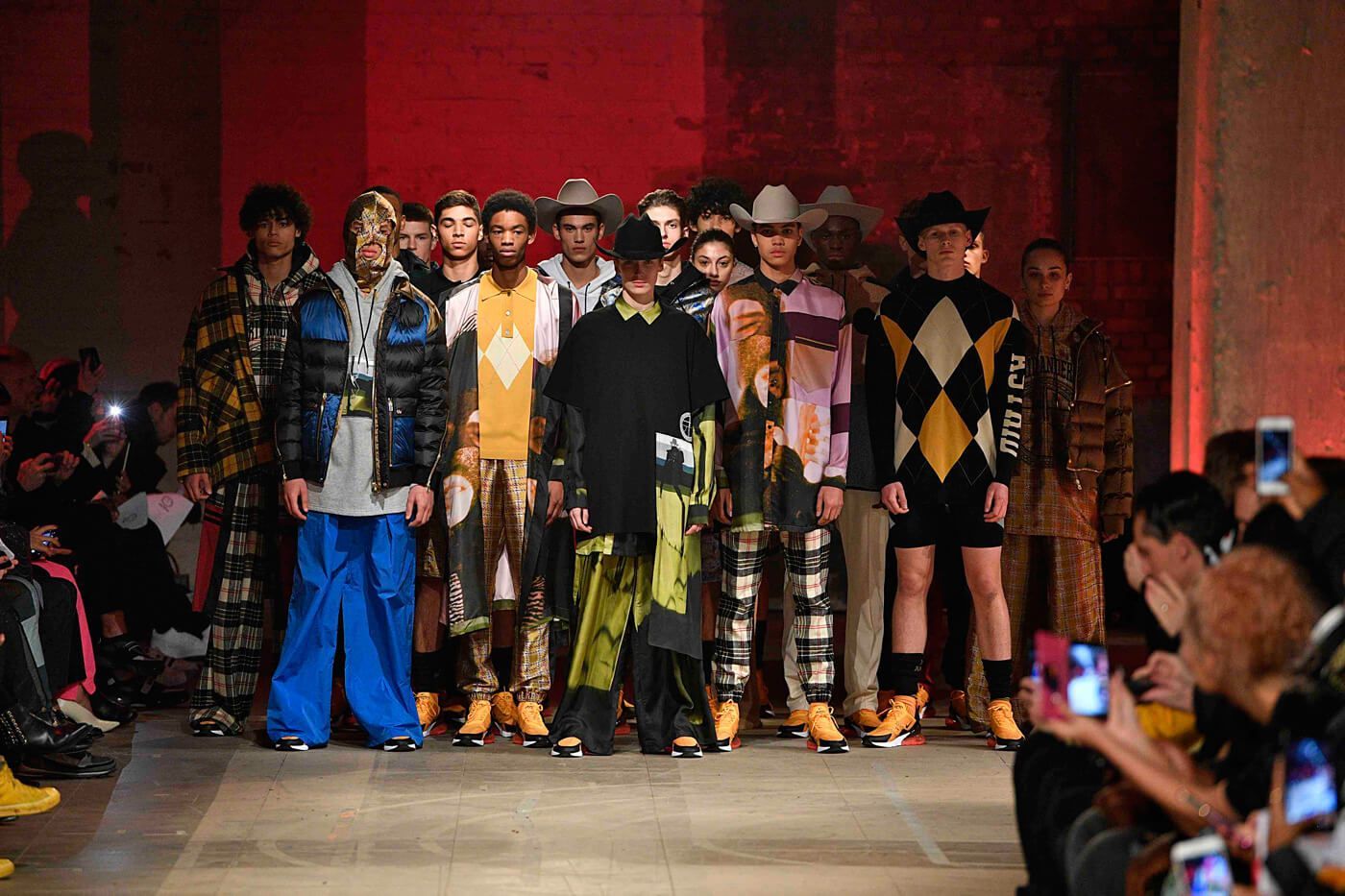 Highxtar (H) – After more than ten years in the fashion world, how has Astrid Andersen experienced that evolution to become a contemporary icon? What do you think has really transcended?
Astrid – I hope it has transcended that I as a brand was very committed to my aesthetic from Day one and have gained an authentic connection with the consumer and the community around the brand based on this journey together.
H –Your designs move —above all— between Copenhagen and London. How do these cities translate into your garments? Where is your concept best understood?
A – London has always been the place I felt understood and at home creatively. The diversity of London and the culture has been the biggest inspiration and foundation for me and my brand. Copenhagen is in my blood in the way that I approach my brand as a craft with a high level of quality and buying less and better is a strong part of the Scandinavian mindset that I connect with.
H – How did you manage to find your own way into design, to adapt you and your ideas into it / to establish your own language?
A – I was fortunate to meet mentors along the way like Ike rust from the royal college of art and Simon Foxton as a legendary stylist who truly understood my point of view and encourage, challenged and supported me in a way that I gained the confidence to speak my own language and enter the fashion arena with a clear point of view.
H – Ten years ago, the tracksuit was one of the ultimate expressions of anti-fashion. You were one of the first designers to bring sport-street and luxury to the catwalk, anticipating a global aesthetic that at the time was 'rejected'. Do you consider yourself one of the pioneers who, in some way,
unleashed the latent fashion of the last five years?
A – London was the real pioneer of this. It was a movement and there was a foundation layed already that I was blessed to be able to join and to be on this journey for 10 years and see how it's evolved into the biggest movement in fashion has been wild and amazing and something I'll always be proud of.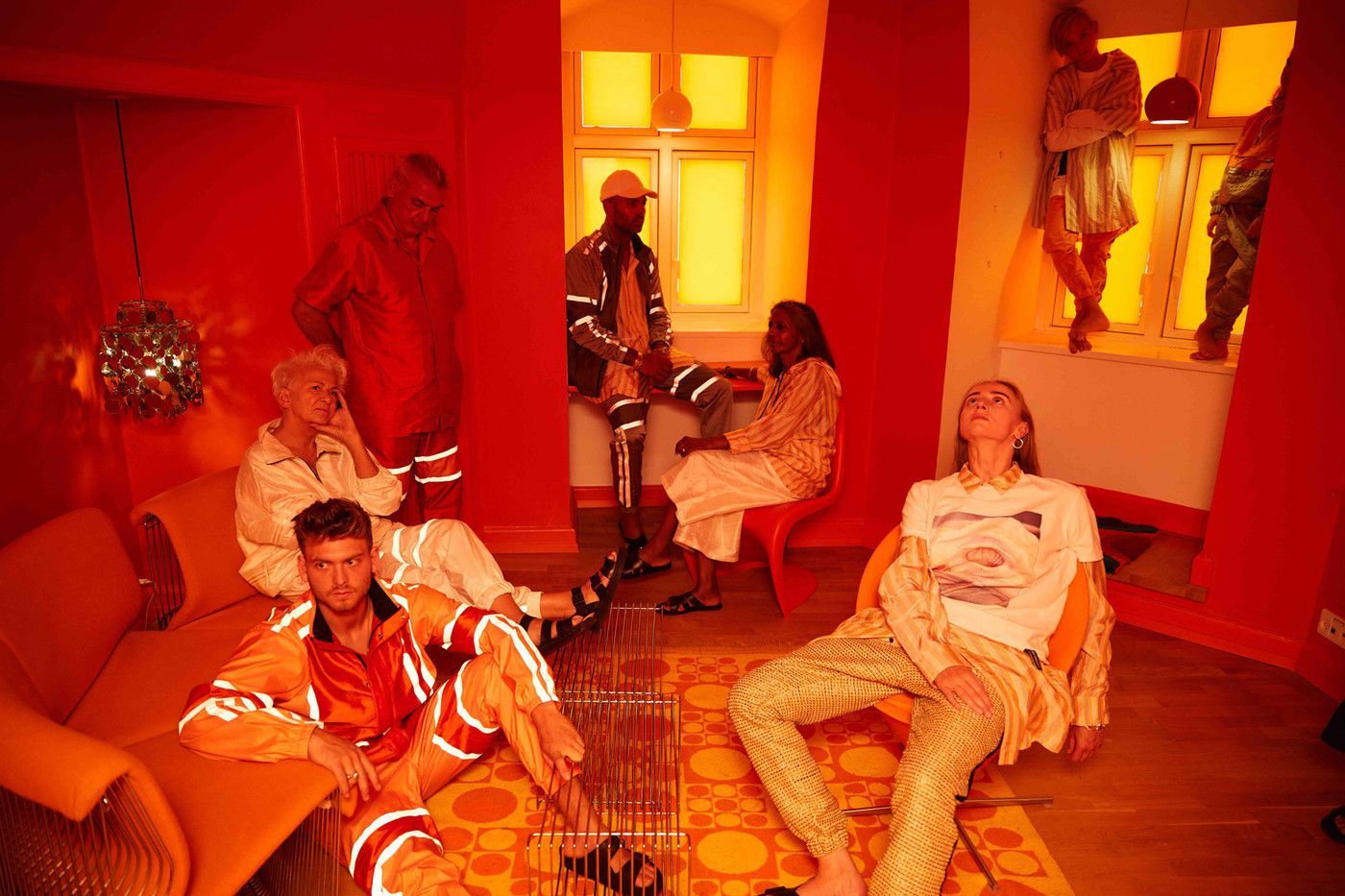 H – We've seen that beyond fashion and sport, music also orbits Astrid Andersen's planet. How does music in general, and hip hop in particular, influence your creative development?
A – Music has always been an integral part of my creative drive. Some designers are visually inspired some are conceptually driven but for me, music has always generated the biggest influence. Music is a lifestyle and communities and hip hop is just where I found myself comfortable and naturally at home and it's always been important to me that it's an authentic and mutual relationship – and not just about dressing rappers when it turned out that was in fashion 🙂

H – I read in an interview that as a child you always dressed differently at school as if you weren't interested in fashion, but as a way of communicating your individuality. Do you think your brand reflects that idea today?
A – That's a really good question… I do think our customer is very aware of what they want to express and they want something exclusive and personal rather than just being interested in fashion for the sake of being in fashion.
H – The fashion system is moving towards a return to the origins or to the past, archival reissues, cottagecore, or escapism. Do you think that fashion no longer wants to look to the future because it is kind of scary and/or not that interesting?
A – No. I think fashion will always be looking at the future even when it feels retrospective. The current appreciation of archive perhaps is a way of putting something authentic to the forefront of the future – to celebrate creativity moving forward and to abandon the consumerism that has suffocated the market recently.

H – In the midst of the climate crisis, brands are being forced to reinvent themselves or die. How is Astrid Andersen acting in this almost apocalyptic context? Do you think we're really evolving towards a sustainable paradigm, or is it just another trend, another marketing strategy based on
greenwashing?
A – I believe that whenever a brand has to reinvent themselves to fit into a new considerate market, it would be better for everyone if they just admitted that the intention is no longer authentic and it feels like greenwashing by default.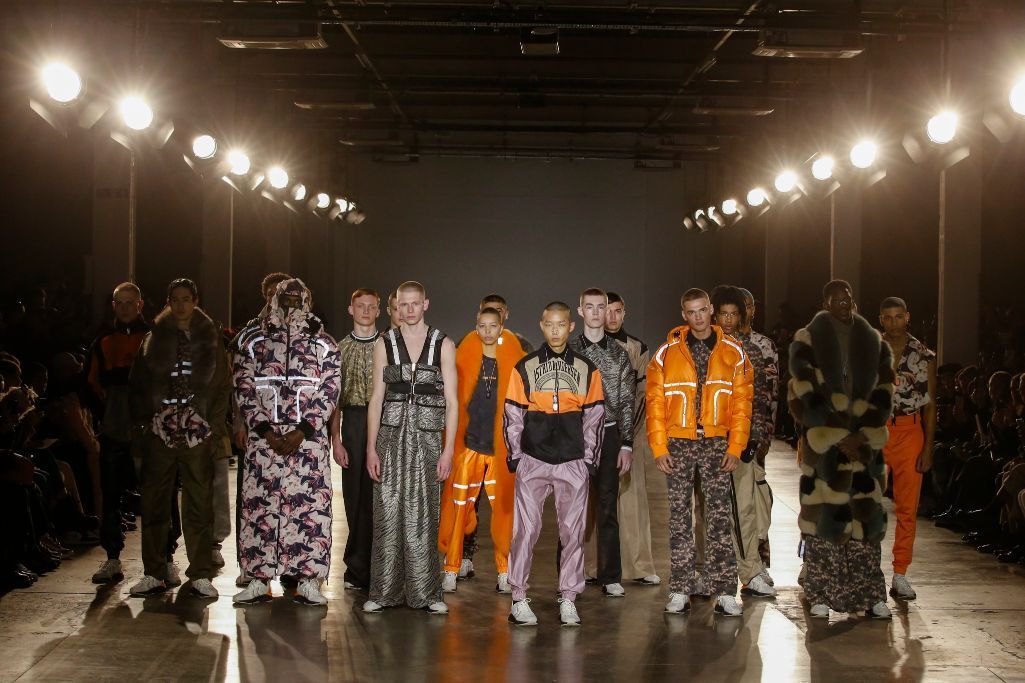 I do believe that the younger consumer is much more critical, educated and factual and I feel lucky to be catering to this consumer because the backbone of my brand is not mass production or world domination, it's a creative direction with a product I'm proud of and stand by.

H – Your first deadstock capsule brings together a collage of archive garments from the brand's beginnings to the present day. This idea of working without waste, with only fabrics from internal stock, beyond its ethics and conceptual sustainability, in what way does it limit and creatively exploit the collections?
A – Of course it's sets out a much more limited frame for the process and you have to create with what you have and not free from a vision. But it was such a rich archive that there was enough elements to play with that it didn't feel restricted at all actually. It was more the production side that needed a very careful consideration.
H – You create a powerful image, both for women and men, through high-end comfortwear. Even though you have launched proposals for women, why is menswear always the starting point? Is filtering all your fashion from a masculine point of view a way to de-corset women and eliminate the stereotypes that are still intrinsic in the sector?
A – Yeah it's just always been that way for me. Maybe I never instantly connected with the female in the corset but if she mixes it with a pair of loose tracksuits then I feel like there's an interesting conversation to be had. Menswear is about comfort and confidence and to me this should just be applied to any clothing, men's or women's.
H – You will soon present your proposal for AW21 through a digital catwalk according to the hyper-connected times. Still maintaining a fixed narrative and timeless aesthetic, looking at this collection, how do you think Andersen has changed since her debut at LFW in 2011? Where does she want to go next?
A – I'm so exited to share the aw21 collection next month and the digital presentation because in some ways it felt like starting all over again. Those first shows before you are really defined by a customer or reviews – this is bit like that when you no longer have the traditional catwalk live format to rely on and you have to think from scratch which is from within and really about what YOU as a creative wants to say and communicate and I hope that translates into something exiting beyond clothes!