READ IN: Español
Mar García (@margarciazarco) | Today we are going to talk with the creators of the collective CHICA (@chicagang), which aim to promote any artistic form created by girls and members of the LGTBIQ collective. They bring us a party in a free environment in which the women and the reggaeton are the protagonists of the night.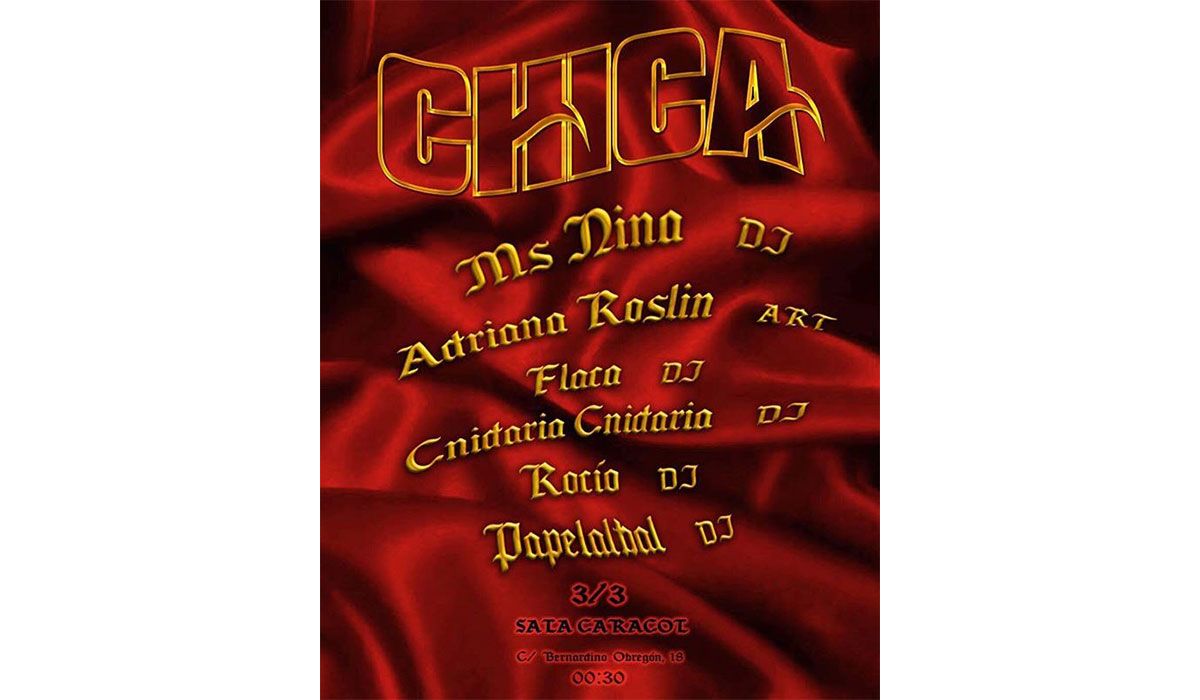 Last Saturday they celebrated their third edition with Ms Nina, Flaca, Cnidaria Cnidaria, Rocio, Papelalbal and Adriana Roslin's visual art.
As if this were not enough, Rocio and Papelalbal, two of the components of CHICA, have already positioned themselves as DJ's by playing music on their own events, in the Absolut Manifesto, in Blasé and in the afterparty of Princess Nokia concert in Madrid.
–
Highxtar (H) – How did the idea of "CHICA" come?
CHICA – We have always been consumers of music, concerts, sets … and we have always liked to go out , but it came a moment when we realized that most of the music that it was offered in Madrid and Spain in general, and especially in the world of the night, it was created by men and for men, women were never the protagonists or the managers, so we decided that this had to be changed and we created a different proposal.
H – How does it make you feel every time you fill the nightclub?
CHICA – We are very excited to see the feedback between us and the public, is super positive. We love to see groups of friends moving their ass at our parties and having a great time, with zero inhibitions. Even for us, the image of a party in which all the people on the stage are women, has been a total shock.
H – Did you plan in bringing "CHICA" to other cities?
CHICA – We would love it, we were planning to have a party in Barcelona, but it is still an idea.
H – What DJs would you like to bring to your party?
CHICA – We would love to bring Rosa Pistola, Asmara, Slaya, to name a few.
H – What should will expect of the third party of "CHICA"?
CHICA – We used to work in smaller nightclub, we really want to see how it comes out in this nightclub because it's much bigger, to be so big is going to be quite different. It is the first time that there is a member of the LGTBIQ collective in the cartel, so we are diversifying, and taking a step towards intersectionality. It is also our third party and every time we are more sure of what we do, so we assume that the public will see the evolution.