READ IN: Español
Fashion lovers need no introduction when they hear the name Esteban Cortázar. The designer has always corrupted the fashion system with his discourse and his transgressive designs that draw from his roots. We celebrate Esteban Cortázar's 20th anniversary in the fashion industry with an interview where we travel back in time with the designer: from his beginnings at NYFW to his latest collaboration with Farfetch.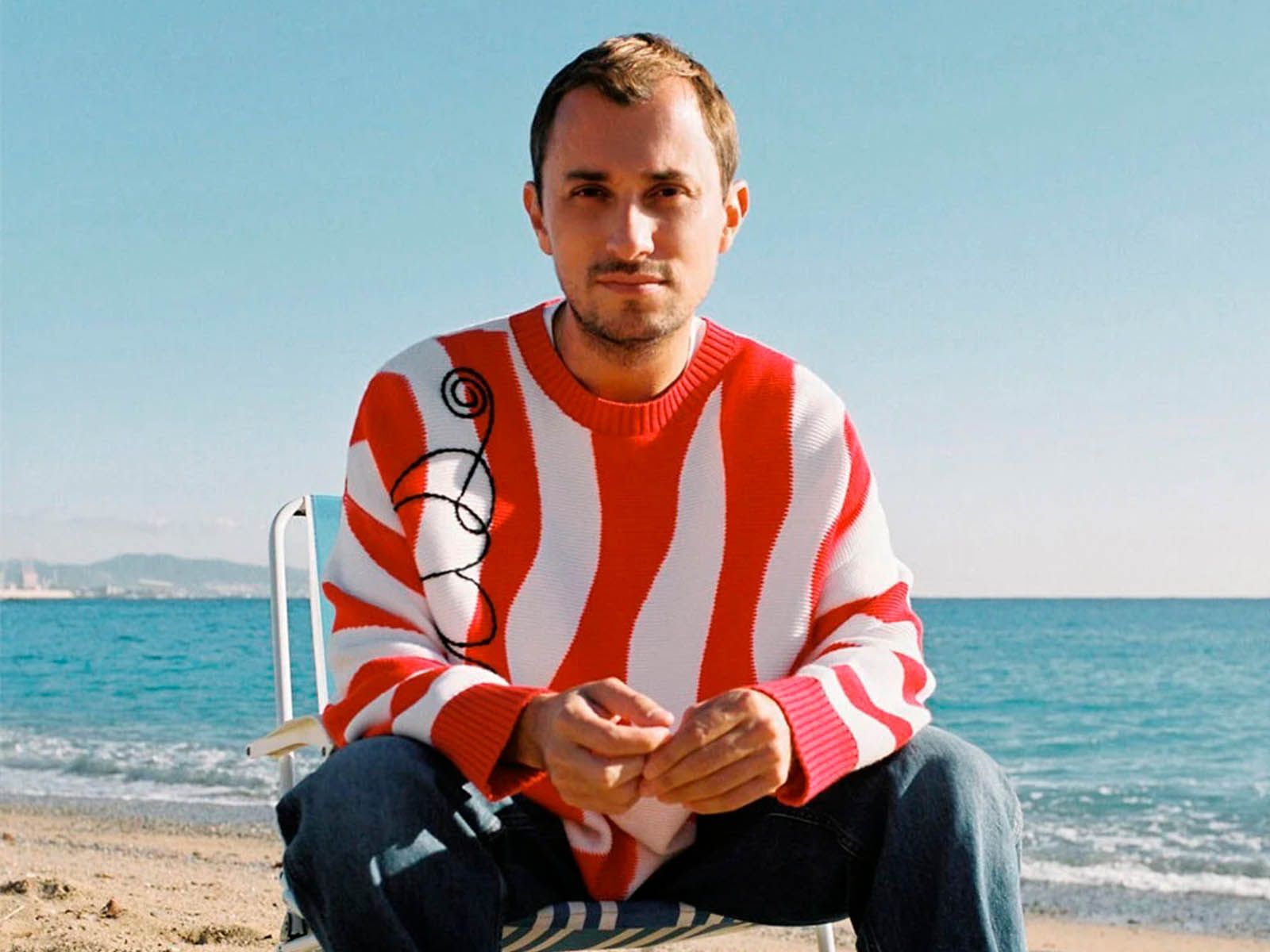 At the age of 18, Esteban Cortázar was already fashioning in New York and at just over 20 he moved to Paris to become the creative director of the French maison Emanuel Ungaro. It was an adventure that only lasted two years, after focusing entirely on his eponymous brand. Esteban has managed to become a benchmark in the fashion system for his authenticity and unconventionality. Since 2019, the designer stopped presenting his collections in the traditional calendar to focus on alternative projects.
To celebrate his 20th anniversary in the fashion industry, the Colombian designer teamed up with Farfetch, one of the world's best-known luxury e-commerce platforms. Inspired by the nightlife and clubs of Miami, the city where the designer grew up, the Esteban Cortázar x Farfetch collection is a re-edition of the looks from his first show. A total of 14 pieces in bold, fluid silhouettes reflect the spirit of the 2000s. The designer's garments have been worn by celebrities such as Paris Hilton and Ashanti.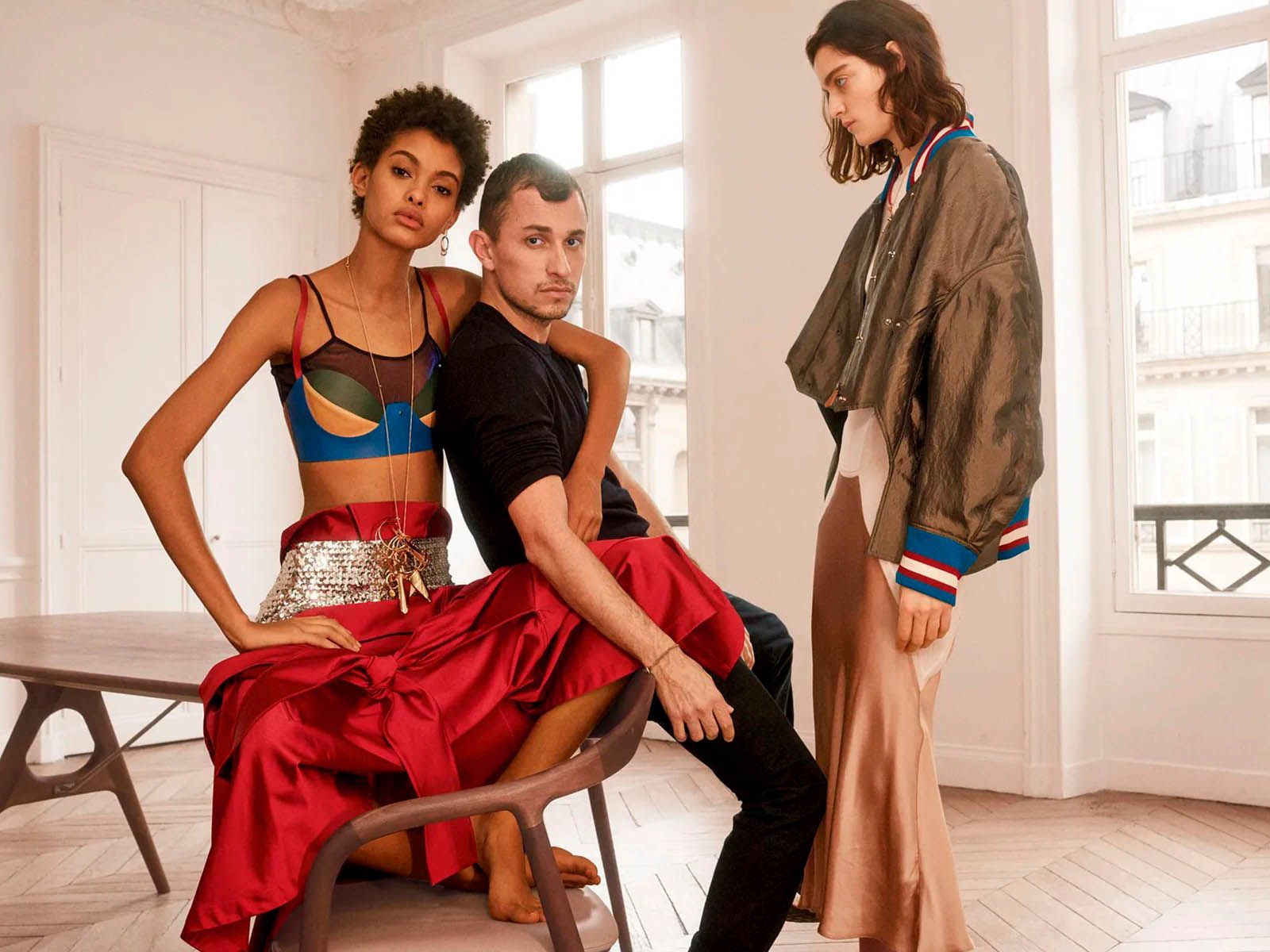 Highxtar (H) – You recently celebrated your 20 years in the fashion system with a capsule by Farfetch and a party at Art Basel Miami that we had the pleasure of attending. How was the reception?
Esteban Cortázar (E) – Unbelievable! It was very special to celebrate my 20 years of career in a big way in the city of the sun, where it all started. It was much more than I imagined and it felt like a full circle. 
(H) – The collection in collaboration with the luxury e-commerce platform is a re-edition of your most Y2K garments. What was your inspiration when designing it?
(E) – When I designed it in 2022 I was growing up as a teenager in South Beach on the beachfront and it was like a sponge of the environment I grew up in, the hot Latin energy of Miami, the colours, the sea, the light and my obsession with fashion, modelling, music…. All of that is reflected in that first collection.
(H) – Could you tell us which piece from the collection you are most proud of, and which was the most difficult to produce?
(E) – For the Farfetch capsule I chose some of my favourite pieces from the collection, but the truth is that each one has its own story and it's hard to pick favourites. I think the pieces from that collection that Beyoncé wore for her first solo-album are the ones I'm most proud of because they became part of pop history and I think that's really cool. 
(H) – In 2002, at the age of 18, you were the youngest designer to show at New York Fashion Week… How do you remember that moment?
(E) – I remember the illusion I felt of manifesting that dream as a child. It was a time full of spontaneity, possibility and innocence, where mistakes didn't matter and it was the beginning of an adventure that I still feel is just beginning.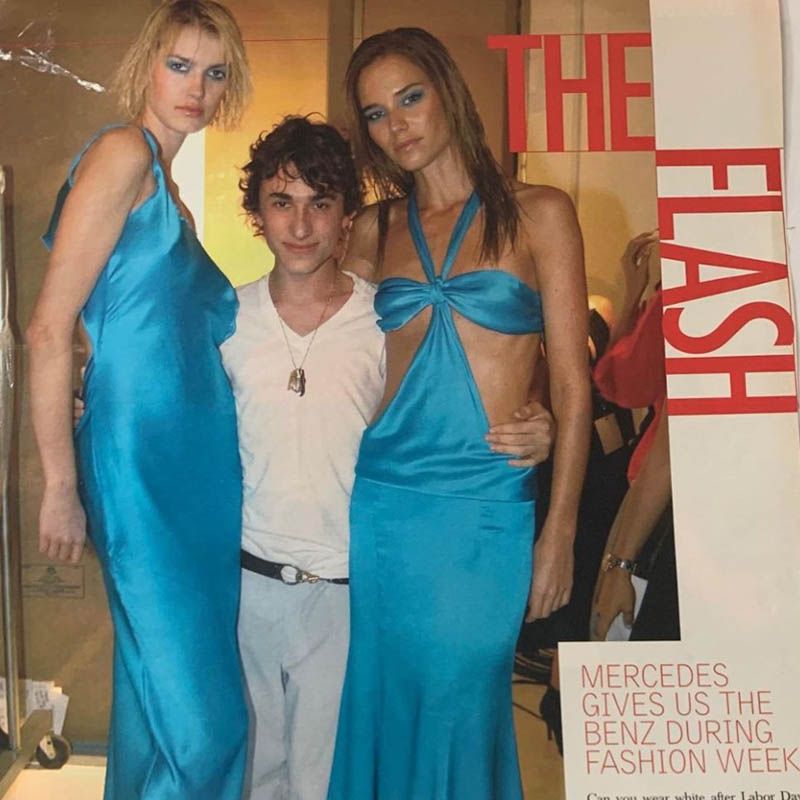 (H) – How do you think your firm has evolved from when you started 20 years ago to now?
(E) – It's like a book that evolves chapter by chapter. Today I feel more maturity and perspective cultivated through the years and all the experiences I've had. I am very excited about everything that is to come.
(H) – What is the purpose of your eponymous brand?
(E) –  Creating my vision, fulfilling my dream, owning my time and expressing myself freely.
(H) – You were born in Colombia, but you grew up in Miami… How are your origins reflected in your designs?
(E) – I feel like a citizen of the world and each of the places I have lived are part of my DNA and my constant inspiration. My origins and my love for being Colombian have always been present in my work and inspiration. Today more than ever I feel united with my roots. In Colombia there is a saying that goes "La tierra llama" and sometimes it is important to return home and create from that place in the heart.
(H) – Son of a painter and a British jazz singer… How has this affected your creative imagination?
(E) – Very much so. I grew up in a very artistic and bohemian environment, at home with my parents, where creating and imagining was part of every day. I felt a lot of freedom and acceptance to express myself as I am.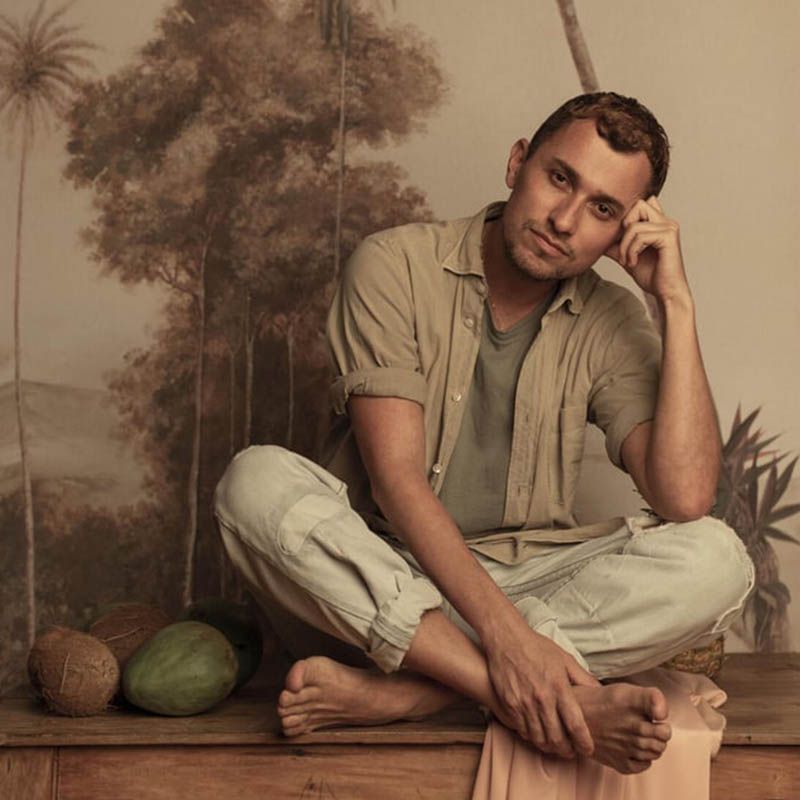 (H) – You dropped out of the Paris Fashion Week calendar, presented a rather mediatic collaboration with Desigual and opted for new formats? What is it that moves you towards the unconventional?
(E) – My freedom is fundamental to me. Creating and following my own rhythm without fear and limitations has become my way of living my life, of continuing to grow and evolve.
""I would change the fashion industry today because of the speed at which it is going and the snobbery"
(H) – What would you change about the fashion industry today?
(E) – Speed and snobbery. 
(H) – ?Do you think that when you started out it was easier to stand out in fashion than it is today?
(E) – It was another era where you had to be discovered or you had to be in the right place at the right time. Today there are more tools to express ideas, visions and talent, but at the same time, it is a deep sea where it is harder to stand out and originality and authenticity is everything.
(H) – What do you think of social media as a tool for discovering new projects and do you think it is a double-edged sword?
(E) – It's definitely a double-edged sword. It's a great tool for discovering talents and worlds of inspiration, but it's also a great illusion and surface that can trap you if you're not careful.
(H) – What would you say to someone who is just starting out in the fashion world?
(E) – Don't look too much at what others are doing and keep your eyes on your role where you express your own story. It won't be easy, but if you love what you do it will be a lot of fun. The importance of being brave and original and not taking it too seriously to affect your health and inner peace.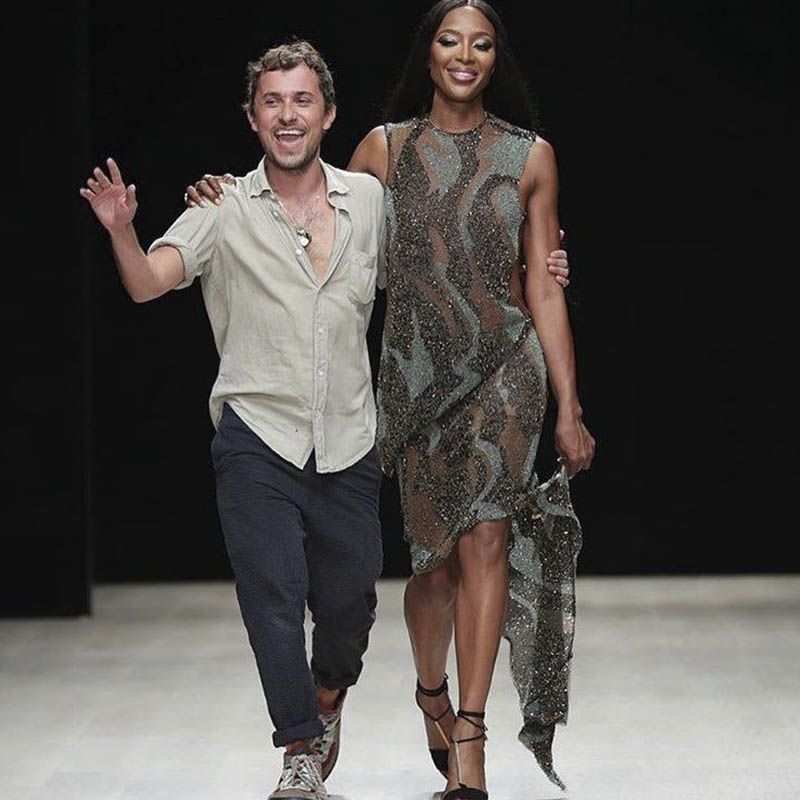 (H) – Which brand, designer or artist would you like to collaborate with in 2023?
(E) – I am very excited about what I am doing with the talents of Mambo Creatives and the amazing creative collective we have created. And 2023 will be the year with a focus on the new chapter for my brand, which will be very exciting and with many collaborations.
"This year there will be several collaborations, one of them with PSG and another with Miami City Ballet"
(H) – So what does Esteban Cortázar have in store for us next?
(E) – As I told you before, there are some very cool collaborations coming out this year, one of them with PSG and also with Miami City Ballet. There is also a very special new phase coming up for the brand, but I can't reveal any more. 
(H) – Many fashion lovers see you as a point of reference… What does success mean to you?
(E) – True success for me is to inspire others or to make a difference in someone's life through my work and my values. That really fills my heart and soul.
(H) – How do you see yourself and your brand in 5 years' time?
(E) – Happy and big!