READ IN: Español
Gionata Boschetti, better known as Sfera Ebbasta, is one of the most sought-after artists in Europe. The Italian has almost 6 million monthly listeners on Spotify and has collaborated with the biggest international artists: Future, Offset, Diplo, J Balvin, Steve Aoki, Myke Towers, Feid and more. We spoke to the singer on the occasion of his concert that will take place this Friday 27 May at the Teatro Barceló in Madrid.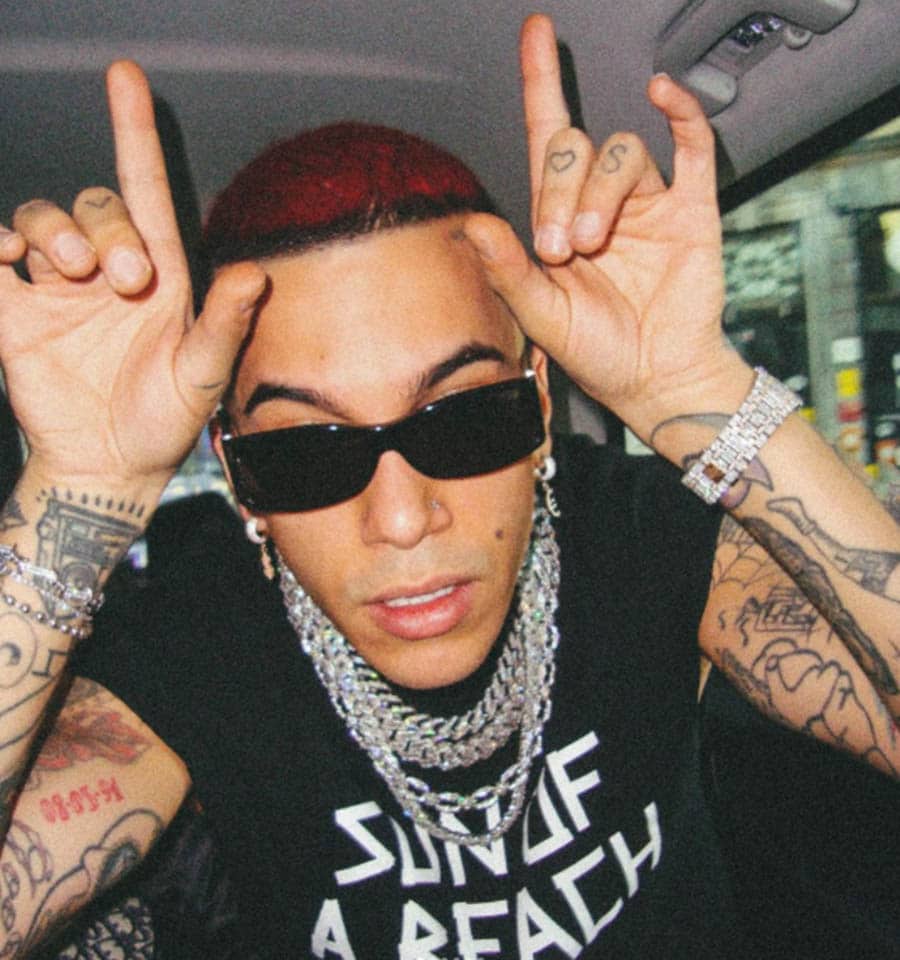 The Italian rose to fame after the release of XDVR (2015), collaborating with record producer Charlie Charles. The rapper continued to grow with Rockstar (2018) and Famoso (2020), an album on which international artists such as Future, Offset, Diplo and J Balvin have collaborated. Projects that have made the boy from Cinisello the superstar he is today.
His latest collaborative album, Italiano (2022), with Rvssian was released this month and is already a success. That's why this Friday 17 May you can't miss his show at the Teatro Barceló in Madrid, which is part of the "Road to the Woods" cycle of Covaleda Fest. Festival, which is held in Soria in August, with the help of the Madrid club "Gang".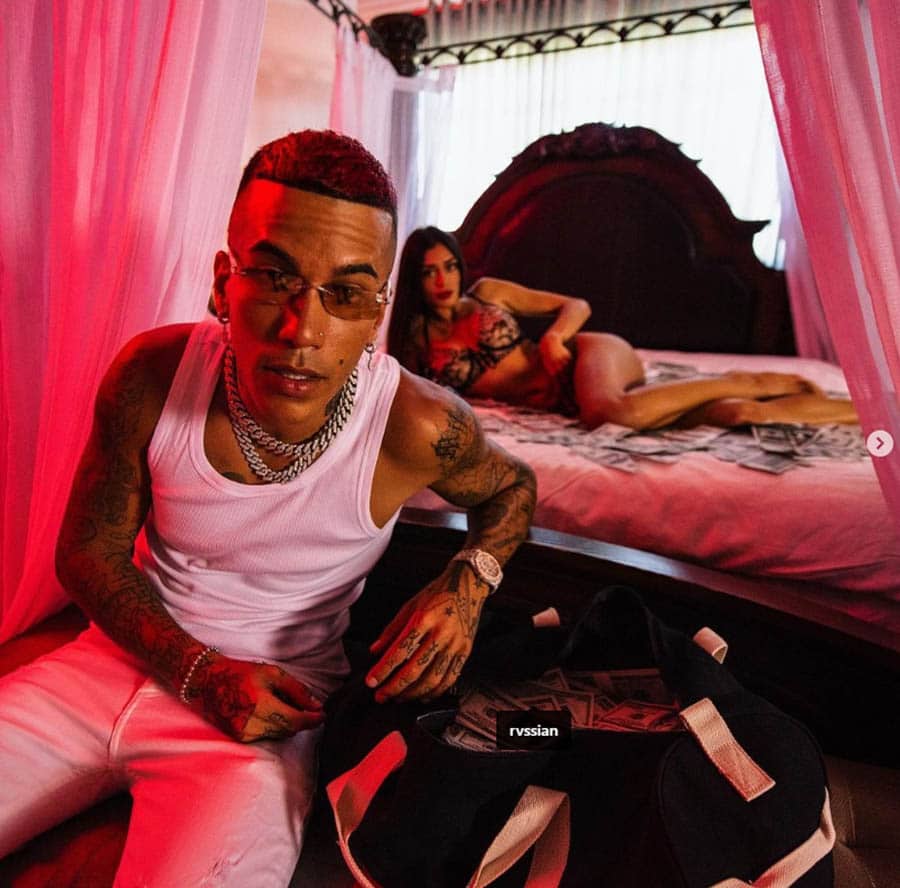 Highxtar (H) –  First of all… How is Sfera Ebbasta professionally and personally right now?
(Sfera Ebbasta) – Happy with everything that is happening, but already looking forward to the next challenges. I am a very ambitious person. It is very difficult for me to feel that I have "arrived", I am always looking for ways to improve and grow.
(H) – You have just released "Italiano" with Rvssian… How was the process of working on an album with the artist?
(S) – With Rvssian there has been a great chemistry since Happy Birthday and Pablo. From the beginning we found ourselves writing hits one after the other, so we wanted to put together some of our work on an EP.
It's also called Italiano to underline the fact that we are increasingly an Italian struggling for an increasingly international career. It's a way of looking home from afar.
(H) –  How do you think the Italian urban scene is doing at the moment?
(S) – I think there are new and interesting voices, but honestly right now I'm more fascinated to see what phenomena are emerging in the world.
(H) –  Your latest solo album features Future, Offset, Diplo or J Balvin… What do you think about the fact that international artists now want to collaborate with the European scene?
(S) – I think a real European scene is slowly emerging, with a growing number of followers, and therefore the collaboration of the great American artists is becoming more attractive.
(H) –  After having worked with the greatest… Which Spanish artists would you like to collaborate with?
(S) – There are many names that fascinate me; the wider Latin world I have also travelled a lot thanks to the exploits with Myke Towers and Feid. Perhaps focusing on Spain, it would be good to collaborate with Rosalía, who is an artist who always surprises me.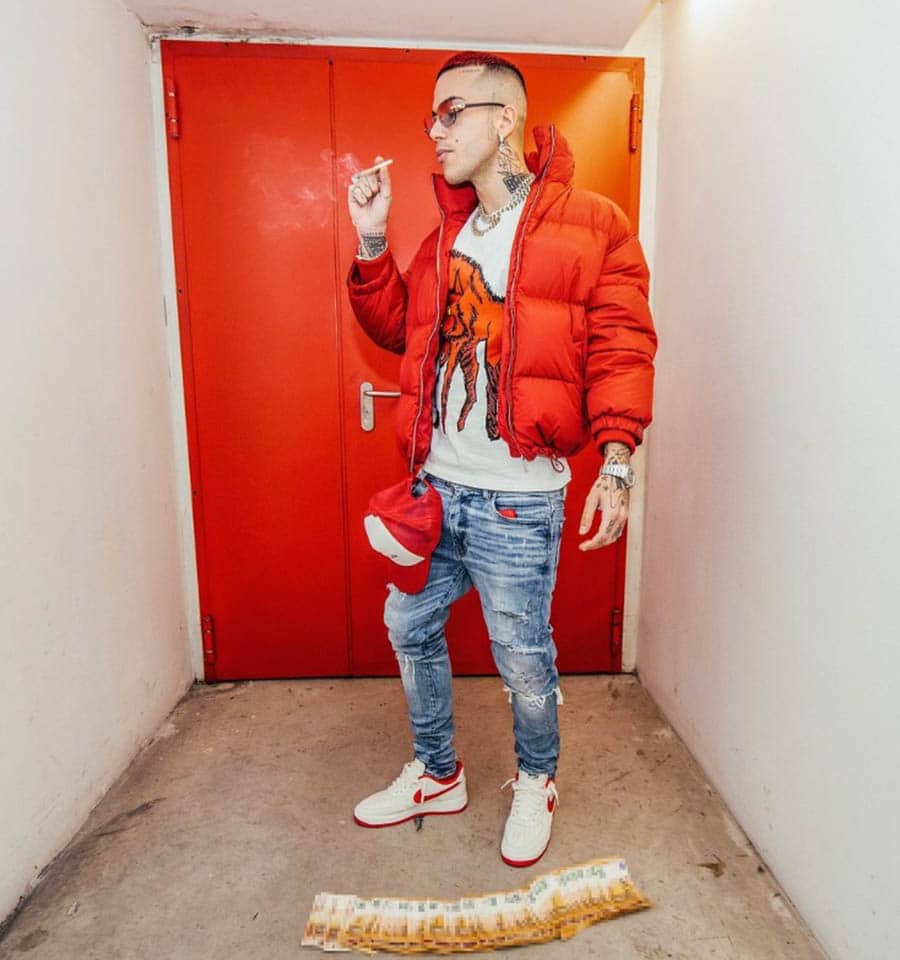 (H) –  Italy and fashion go hand in hand… and you have always stood out for your unique style, what is your relationship with fashion?
(S) – For me, style has always been very important, it's the first thing that comes across to others about you. In the past we had to work with lesser-known brands and experiment. Nowadays I clearly have more freedom in this respect, but I still like to always have sophisticated looks.
(H) –  Your merchandising is sold out as soon as you advertise it… Have you thought about creating your own fashion line?
(S) – At the moment I plan to continue with music, but I definitely don't rule it out one day. A lot of the big guys do it and one day it might be a challenge for me to think about starting my own fashion line.
(H) –  This Friday 27th May you will be performing for the first time in Madrid at the Teatro Barceló… What are your fans going to find? Any special guests?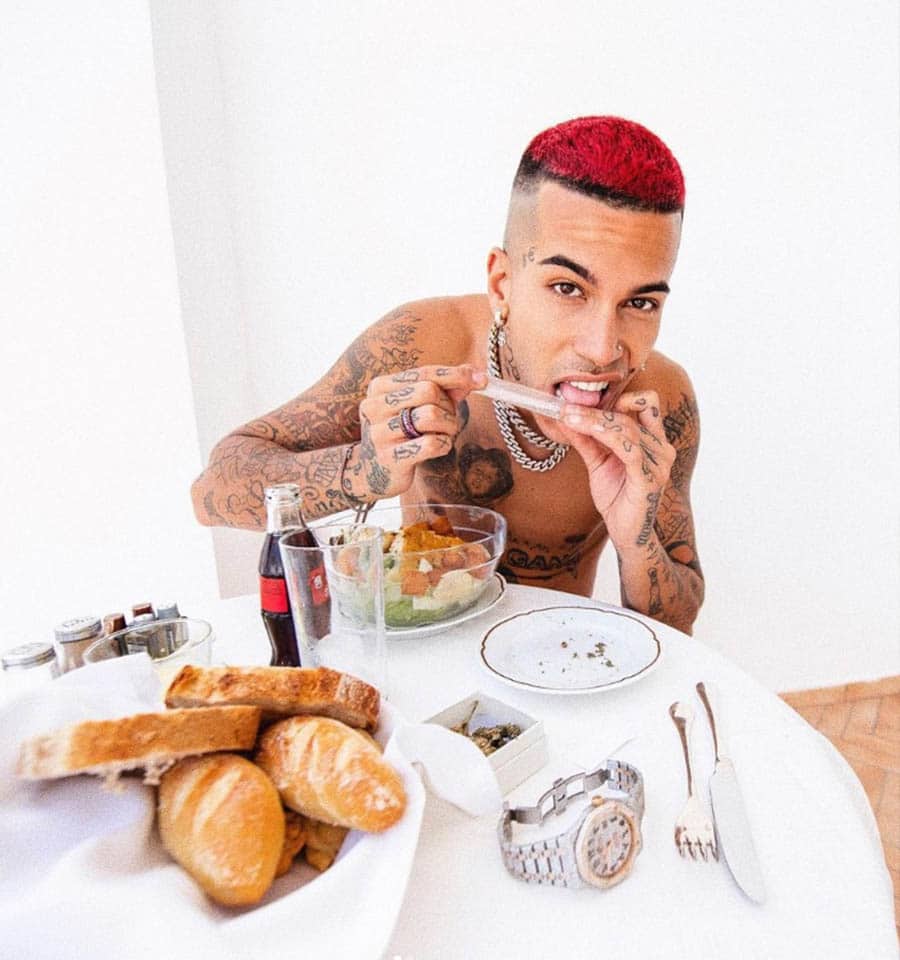 (S) – I can't give any spoilers about the concert; what I can say is that for me it will be exciting as always to see so many people, even non-Italians, singing my songs under the stage. I hope that those who will be there will have an unforgettable evening and that Italians abroad will feel for one night represented and at home.
(H) – What can you tell us about your plans for this summer?
(S) – After the European tour there might be a few surprises here and there, but basically I will go back to writing music. Otherwise, I deserve a holiday (laughs).