READ IN: Español
YUME YUME is one of those brands for, as they say, "dream builders, people who dare to imagine and build their own environment instead of simply inhabiting it". The firm born in 2018 whose name precisely means in Japanese "dream", bets on designs inspired by Japanese aesthetics, creating unique pieces.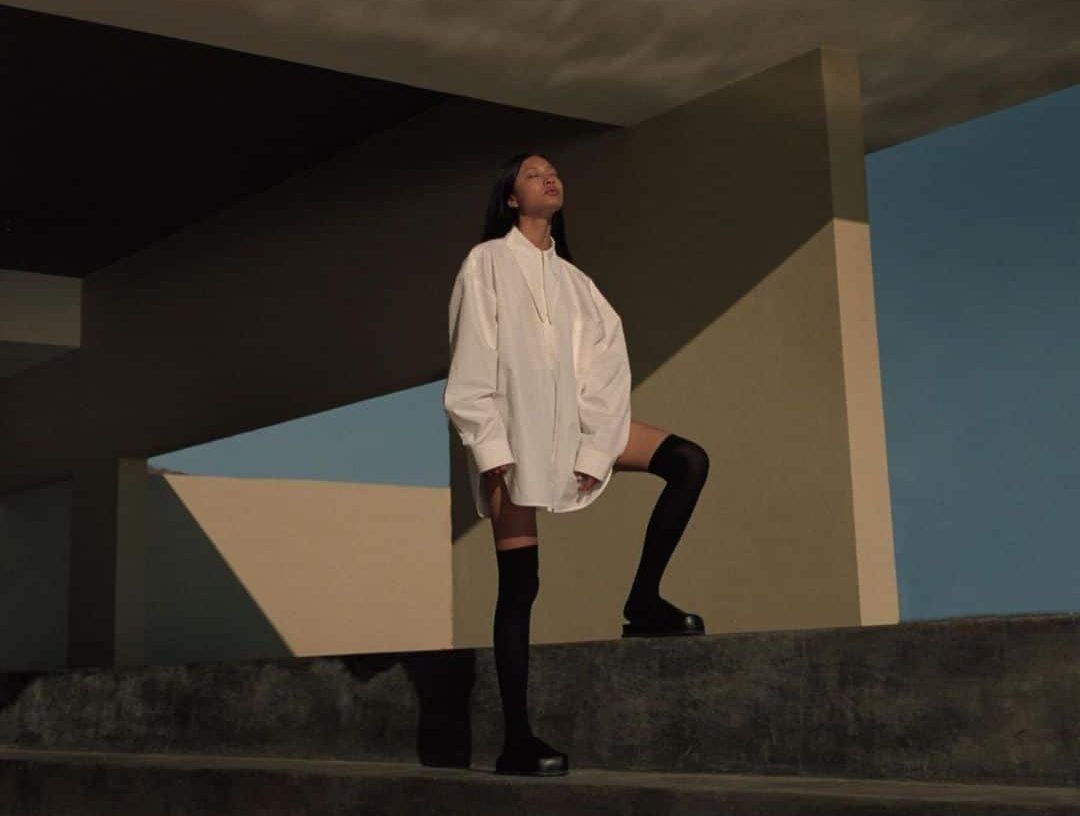 Eva Korsten & Dave Hendriks, its founders, are inspired by art, and work with creatives across the globe to deliver an original value proposition. We spoke with them about their recent collaboration with Marshall Collumbia, the new collection and their perspective on an industry increasingly demanding sustainability.
Highxtar (H) – How would you define MC & YUME YUME collab in three words?
YUME YUME (YY) – Bold, bright, happy.
(H) – How was the process of building the collab with Marshall Columbia?
(YY) – We've always admired what Marshall does and how much fun they have with their collections, and actually got put in touch by Ssense, who we are both stocked with. After a few calls where we shared our ideas and visions, we landed on a few of our favourite silhouettes, enthusing colours from Marshall's Spring /Summer 22 collection. We also wanted to experiment with larger size ranges, which was a first for both of our brands – something we're super excited about! Our collaboration has two drops. This first one is showing our classic Suki silhouette in a poppy orange/blue and yellow palette. There are more shoes to come down the line with Marshall – all in the colours of his collection, and maybe even an exciting New York moment coming soon!
(H) –What is it that attracts you to Marshall Columbia, and in what way have you connected your visions in the same language for this collaboration?
(YY) – Marshall's collections are colourful and fun. We both use bright pop colours and puffy structures in our collections, and this was a language that connected us and made sense as a collaboration. We both like to create to lift people's mood and we believe that colour and brightness is so powerful. Yume Yume's vision is to create pieces for people to feel free to stand out from the crowd; and we truly believe Marshall does that through his design too.
(H) – Your new collection 'The Eternal Boy' Is inspired by Moonrise Kingdom, tell us more about that:
(YY) – When we create, we want to spark joy and the story of Moonrise kingdom really speaks to that. With this collection, we wanted to express the eternal feeling of being a child and the total inner freedom that comes with it. We used lots of bold colour ways within the product and had fun with the creative direction of the campaign; shooting in adventurous outdoor space, contrasting them with exciting set designs.
(H) – Where are your shoes made? Do you control all the process?
(YY) – All our production is based in Portugal at this moment. We visit the factories regularly. Like that, we work closely together with them and take a lot of effort and time in building a good business for both us and them. We fully control the process from picking the materials to produce the final shoes: vegan leather/fabrics, outsoles, insoles, accessories. In materials sourcing we are always exploring new and inventive ways to make our products as environmentally friendly as possible. We always ask for certification of a material that claims to be recycled/biobased.
(H) –We know the difficulties faced by young designers. It is a market that may not have the materials or knowledge adapted to the consumer's expectations; may not be sufficiently responsible with humanity or the environment. How do you face this issue?
(YY) – We're happy to see that there is a lot of development in fabrics, with recycled materials and bio-based materials. However, something we do want to also ensure is that we are creating durable and long-lasting products for our customers. For now, we continue to try our best and put even more effort and research into creating sustainably.
(H) – Will there be any more collaborations in the future with another designers?
(YY) – We do have some exciting collaborations coming up, and not just with other fashion brands! We're excited to be extending out and working with designers in the interior and design spaces. Collections were available to see during Paris Fashion Week this month and will also be in Milan this September…watch this space!