READ IN: Español
With only 24 years old, Álvaro Lafuente, better known as Guitarricadelafuente, has become one of the most talented voices. With more than 1 million monthly listeners on Spotify, the young promise has just released his first album "La Cantera". We spoke with the artist about his latest project, the big screen, Jacquemus, future collaborations and more.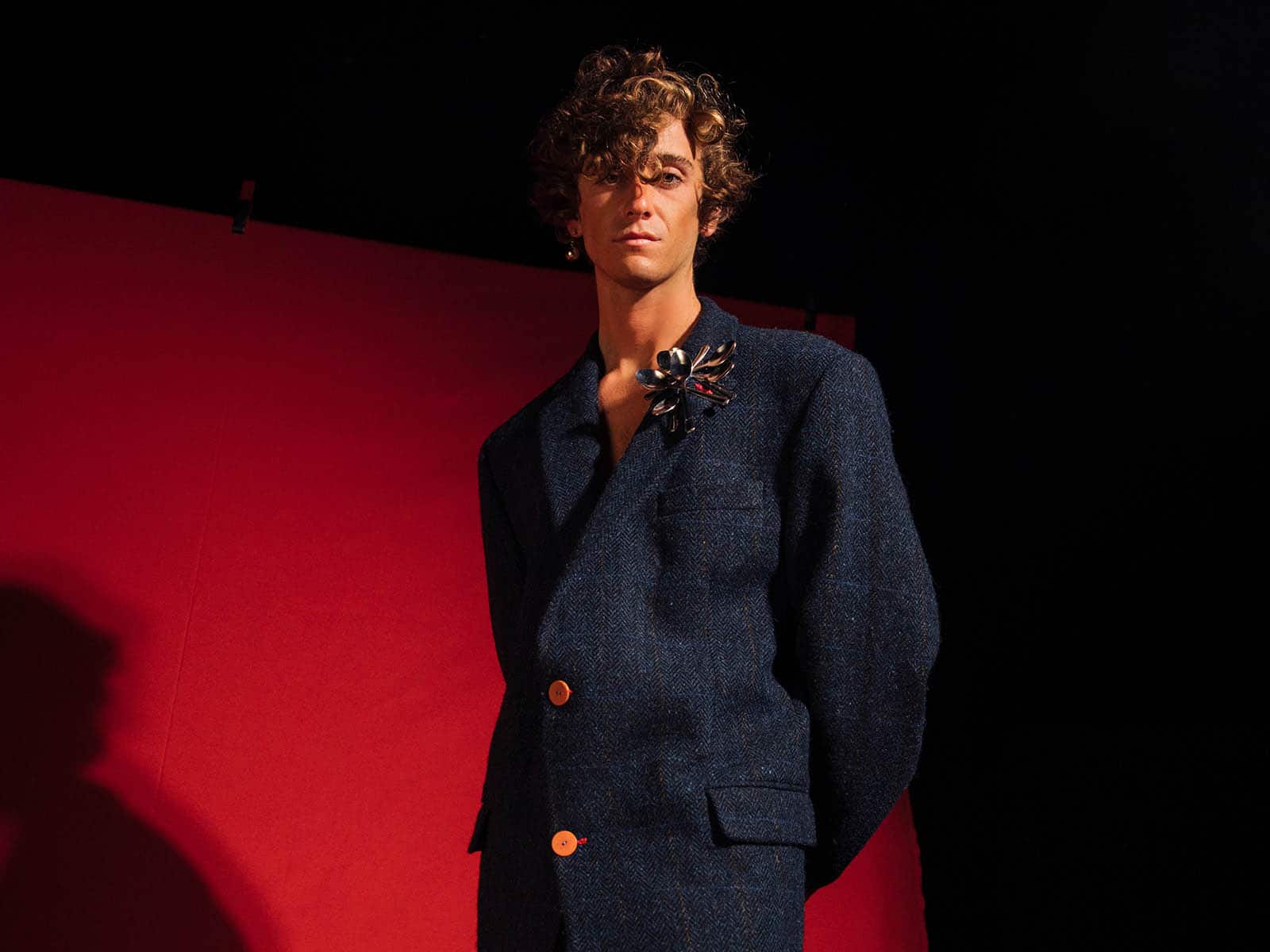 The singer from Benicasim with Aragonese roots has been able to differentiate himself, creating something new from cultural elements of the past. This troubadour of notes, always accompanied by his guitar, has captivated millions of listeners. And not only that, Álvaro Lafuente has also won the love of fashion designer Jacquemus, who asked him to perform at the fashion show of his Spring / Summer 2021 collection. Behind his disheveled airs, his shy look and his mischievous smile, we find a unique composer and performer.
Guitarricadelafuente became known by covering iconic songs and uploading them to his Instagram profile. However, his very personal style was what caused his meteoric rise. Now, after several hit singles such as "Guantanamera" which has 7.7 million views and a few renowned collaborations such as Natalia Lacunza, the singer has released his first album, La cantera. An album based on folklore and poetry, with personal and colorful sounds.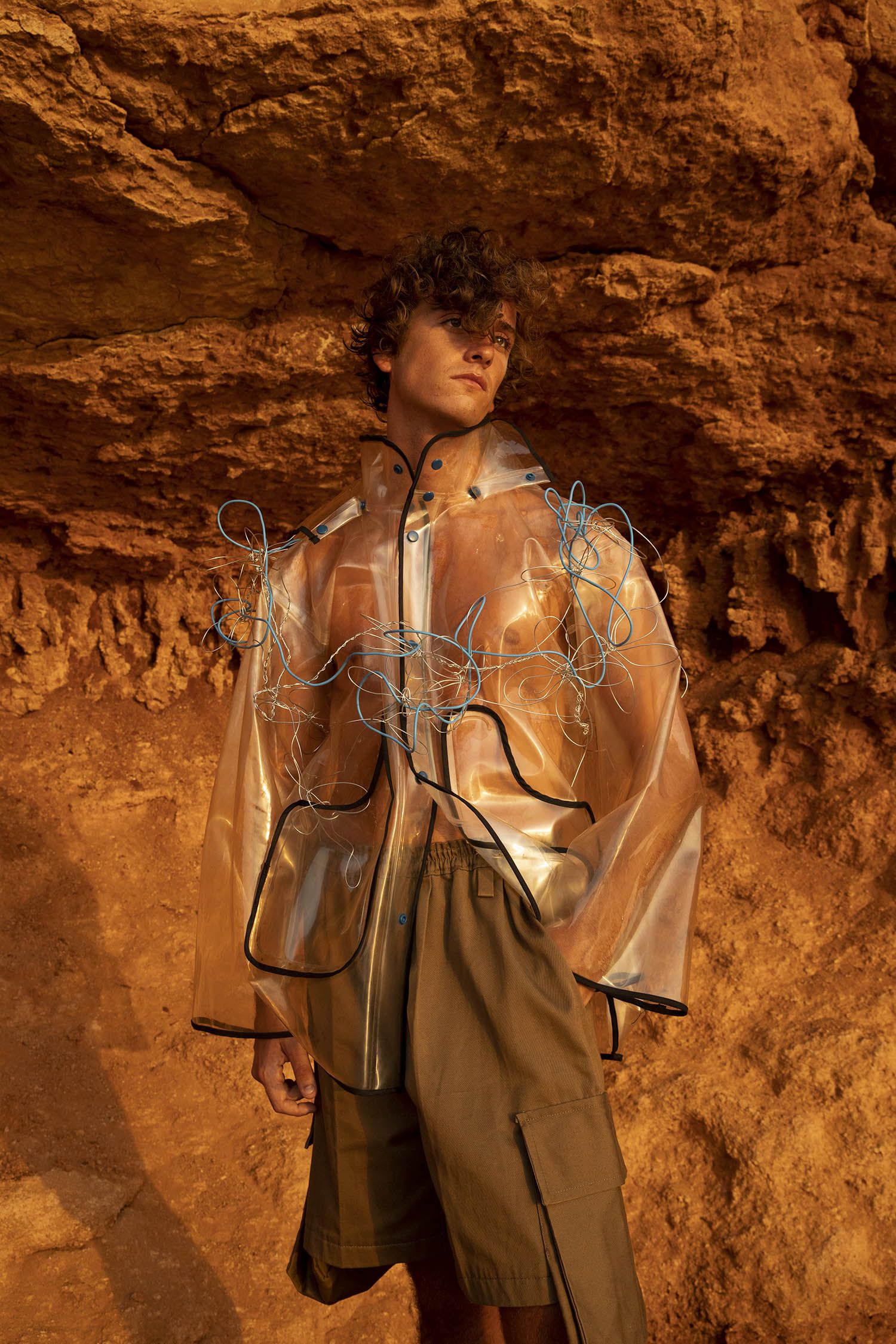 Highxtar (H) –  You have just released your first album "La cantera", tell us about the concept of the project.
(Guitarricadelafuente) – La Cantera is what our elders used to call the youngsters of the town. The canteranos, just as our parents were and our children will be. The future generations.
The Cantera represents for me a generational relay. Like the freshness that is always in force. It is very much influenced by our folklore and our traditional stories. The youth embraces them and creates something different contextualizing it in our present to transmit it to the next quarry. 
Highxtar (H) – How has the album changed from the initial process two years ago to the final product?
(G) – I started working on the album with Raül almost 2 and a half years ago. It was planned to be an album of guitar and vocals, and that the recording was not going to last that long haha. At the very beginning, I realized that I didn't want to take that path and that I wanted to discover and experiment with different ways of doing things and above all I wanted this album to represent the music I want to make and who I am. That's why the process has flowed slowly until it became what it is now.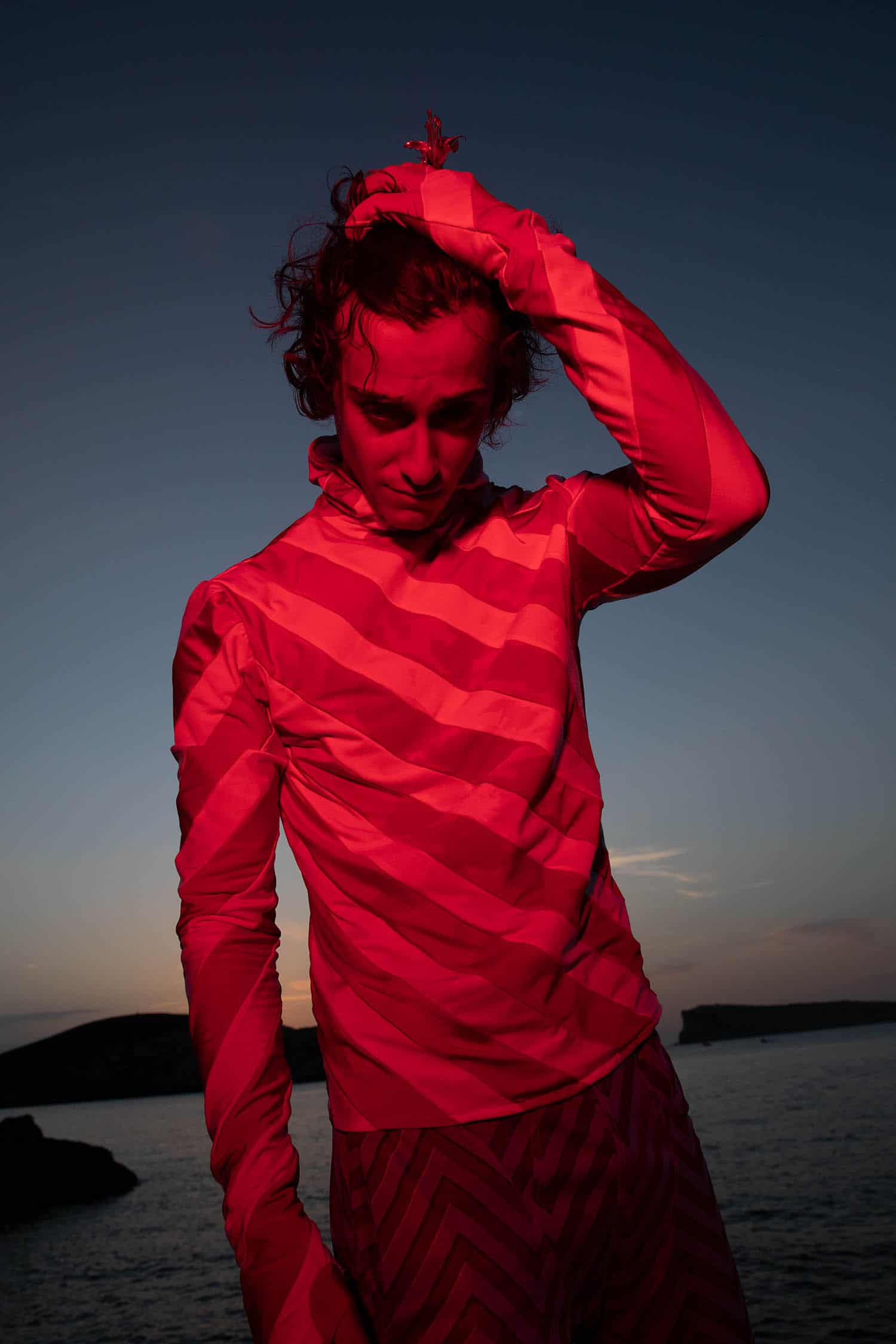 Highxtar (H) – How has it been working with Raül Refree?
(G) – I have learned a lot working with Raül. He has a unique sensibility and taste that makes you see the songs from other places, which perhaps you couldn't conceive of before. We have reached a very cool dynamic in which we trust each other a lot and I think that all this time, working with him has been a job almost like craftsmanship; taking care of every detail and giving a lot of pampering.
Highxtar (H) – What would you say have been your musical references for "The Quarry"?
(G) – For me this album is full of references to the music that has always inspired me. The story has a constant back and forth. It gathers references from both local and Latin American folklore (Violeta Parra, Atahualpa, Jorge Cafrune, Caetano Veloso…), stories of the tornaviajes and current references that have Cuevas de Cañart as a point of departure and origin.
Highxtar (H) – You started uploading covers on social networks and now you have more than 200 thousand followers…  What is the most random thing that users have said to you?
(G) – I don't think I could choose one in particular. I get all kinds of messages. I always get messages from people who tell you a personal story they have with your music, and I find it amazing to see the different ways people connect with it.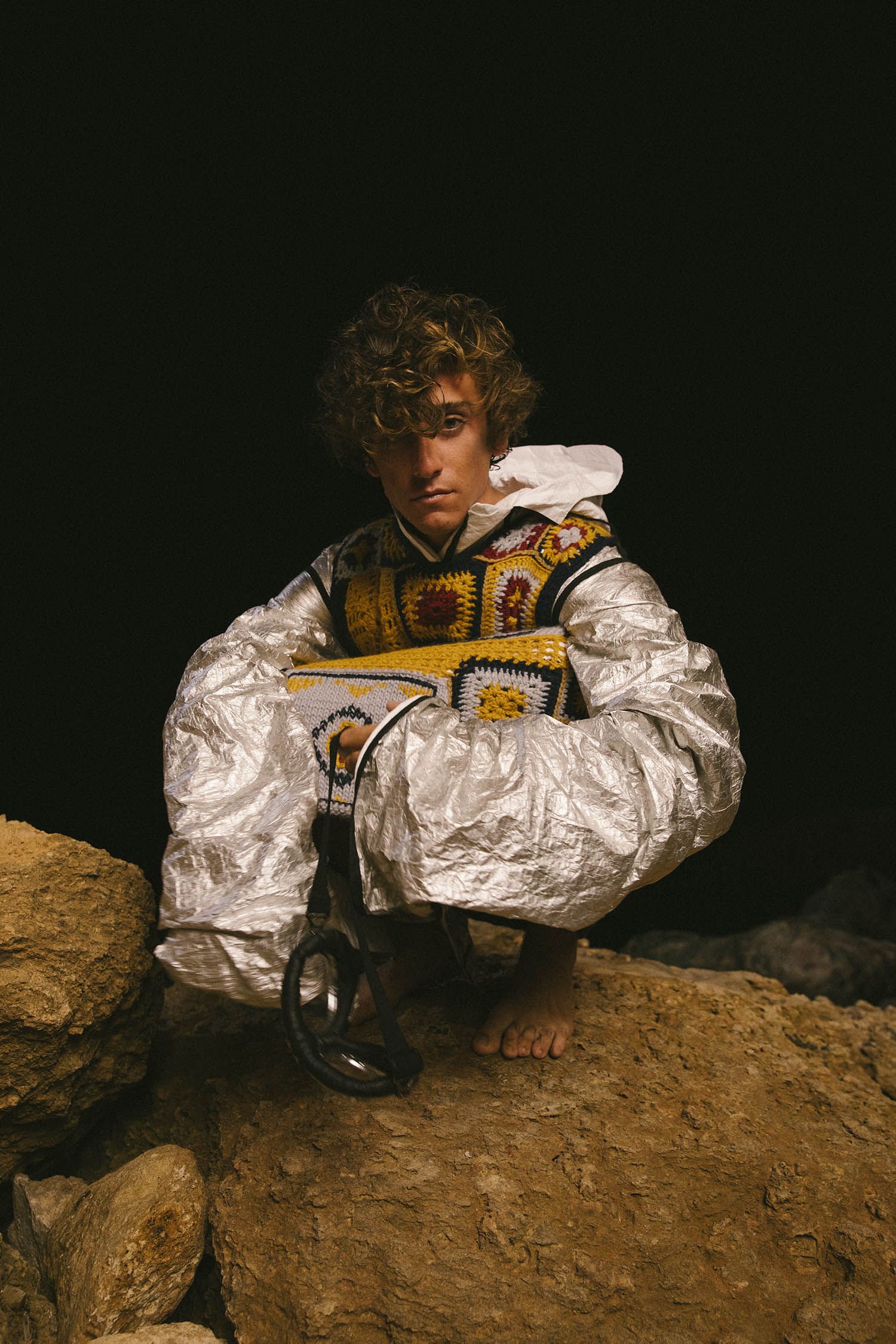 Highxtar (H) – The collaboration with Natalia Lacunza was a success, reaching 23 million views… Which artist would you like to collaborate with right now?
(G) – I would love one day to be able to work with Jamie xx, or sing with Natalia Lafourcade, it would be a dream.
Highxtar (H) – A song you can't stop listening to?
(G) – Many times from Dijon and lately I keep listening to Lucio Battisti.
Highxtar (H) – You were in a scene in the movie Nada Será Igual… have you thought about returning to the big screen?
(G) – Why not????!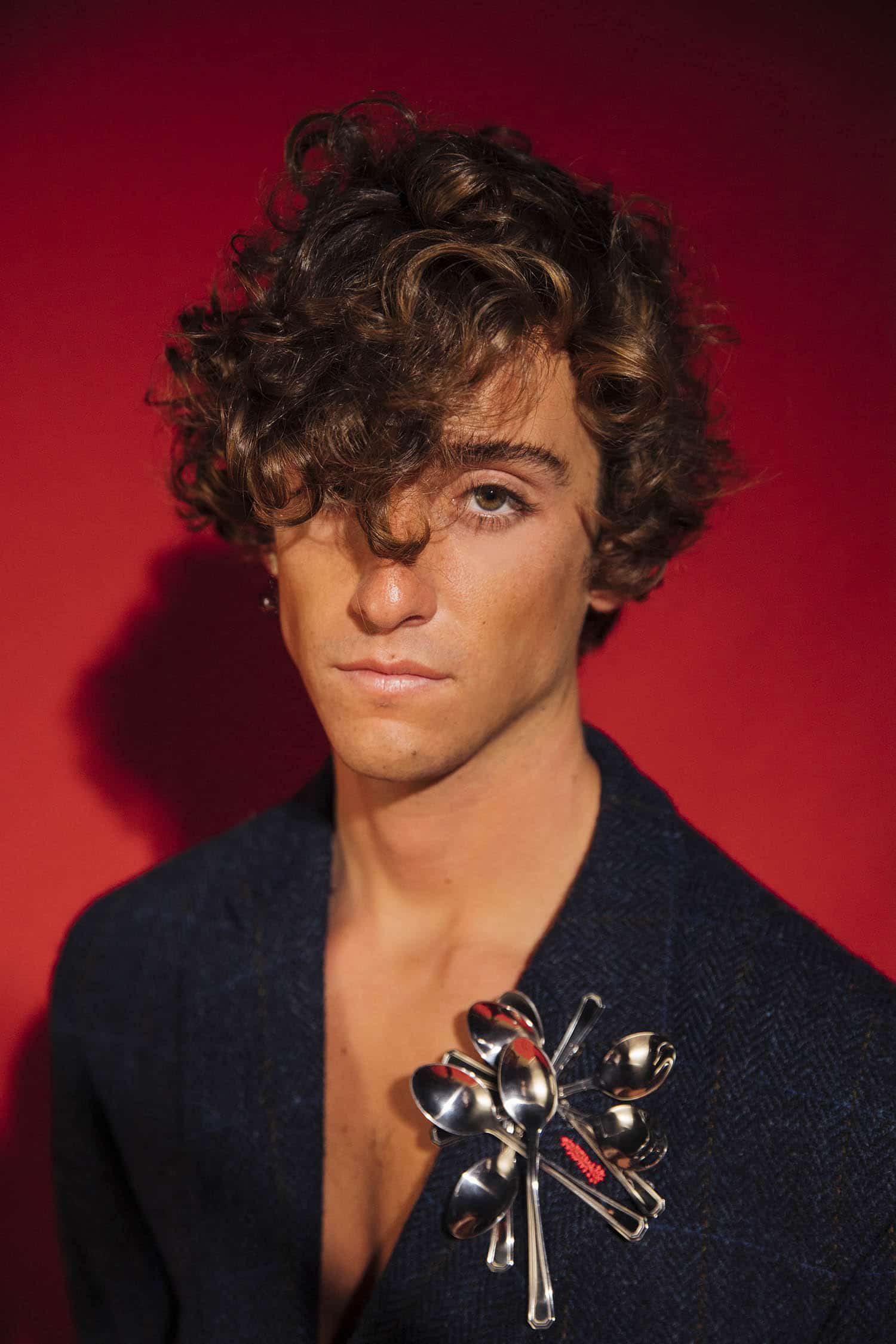 Highxtar (H) – Besides playing in the most relevant venues… You also performed at the Jacquemus SS21 fashion show. What is your relationship with fashion?
(G) – Everyone has their own personality and innately the way we dress represents in some way how we feel and what we want to convey to others, right? Fashion is something I like and I'm interested in, but I don't give it that much importance. I think that in the end it enriches you and helps you to represent your imagination and who you are. 
Highxtar (H) – This summer begins the tour of "La Cantera" in Spain… what would you say to those who will come to see you?
(G) –Welcome!!!! And that we are going to enjoy it very much.