READ IN: Español
Gucci unveils Gucci Town, a virtual piazza set in the Roblox universe. Following a series of ephemeral projects on this global online platform offering shared investment experiences – most notably the Webby Award-winning Gucci Garden opening in May 2021 – the House has now created a persistent digital space for the growing Gucci community on Roblox.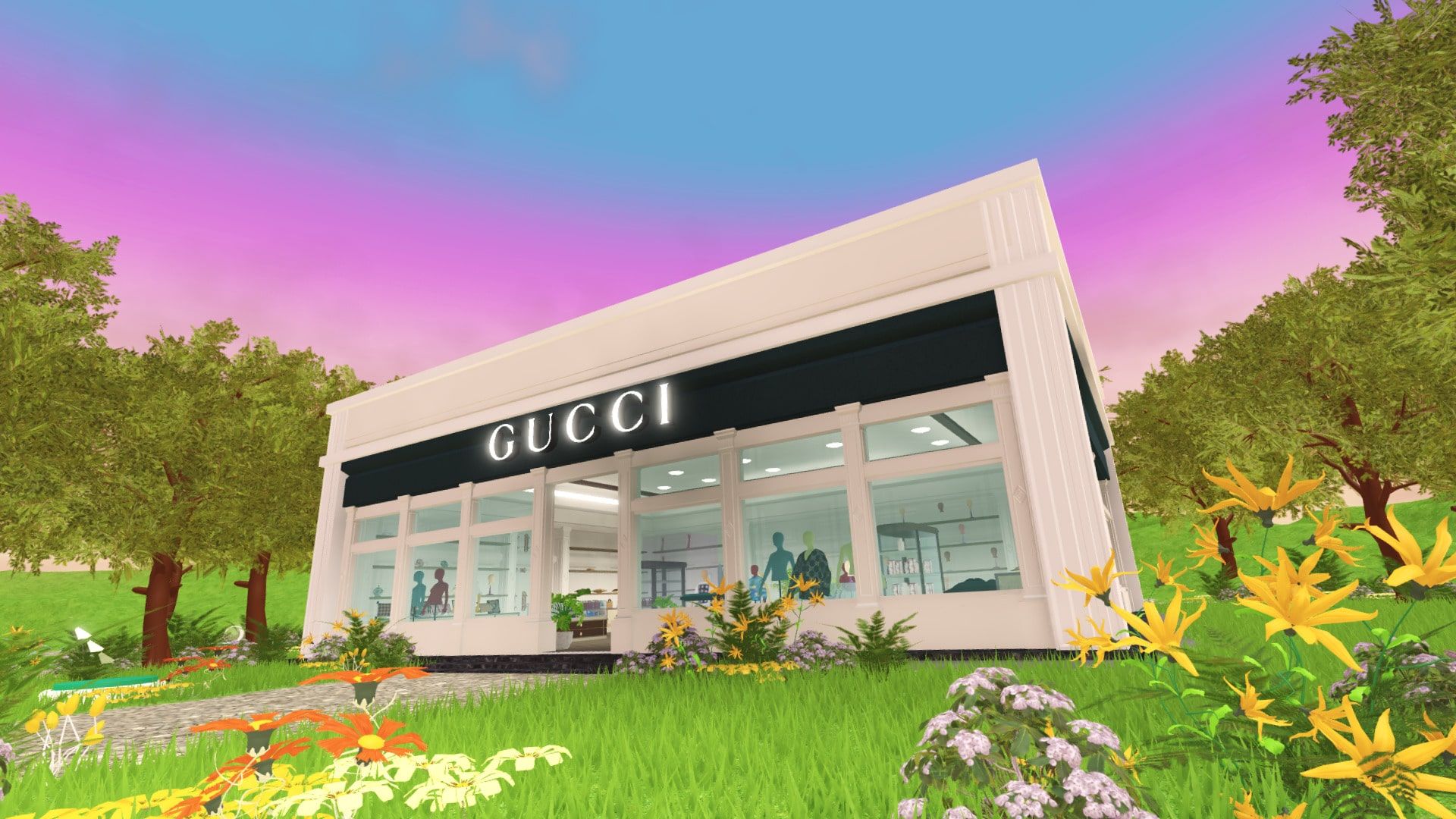 Gucci Town is a dynamic destination that allows its users to interact with the House's codes; to discover Alessandro Michele's kaleidoscopic vision; to express their own individuality and connect with like-minded people from all corners of the world.
True to the Roblox ethos of bonding through shared creative experiences, Gucci Town features a wide range of activities that will evolve over time. Visitors heading from the central piazza to Mini Game Heights will find a portal that transports them into an arena of Gucci-inspired competitions such as Tile Takeover or Rising Tides. The Creative Corner will allow them to experiment with patterns, shapes and colours to create pieces of art, as well as discover guest artists exhibiting their work.
In the virtual environment of the Vault Plaza, community members will find an exhibition space inspired by the impossible dialogues that took place within Vault, the House's experimental concept shop. Conceived as its virtual counterpart on Roblox, this space will showcase Gucci's latest product launches and some of its most recent collaborations.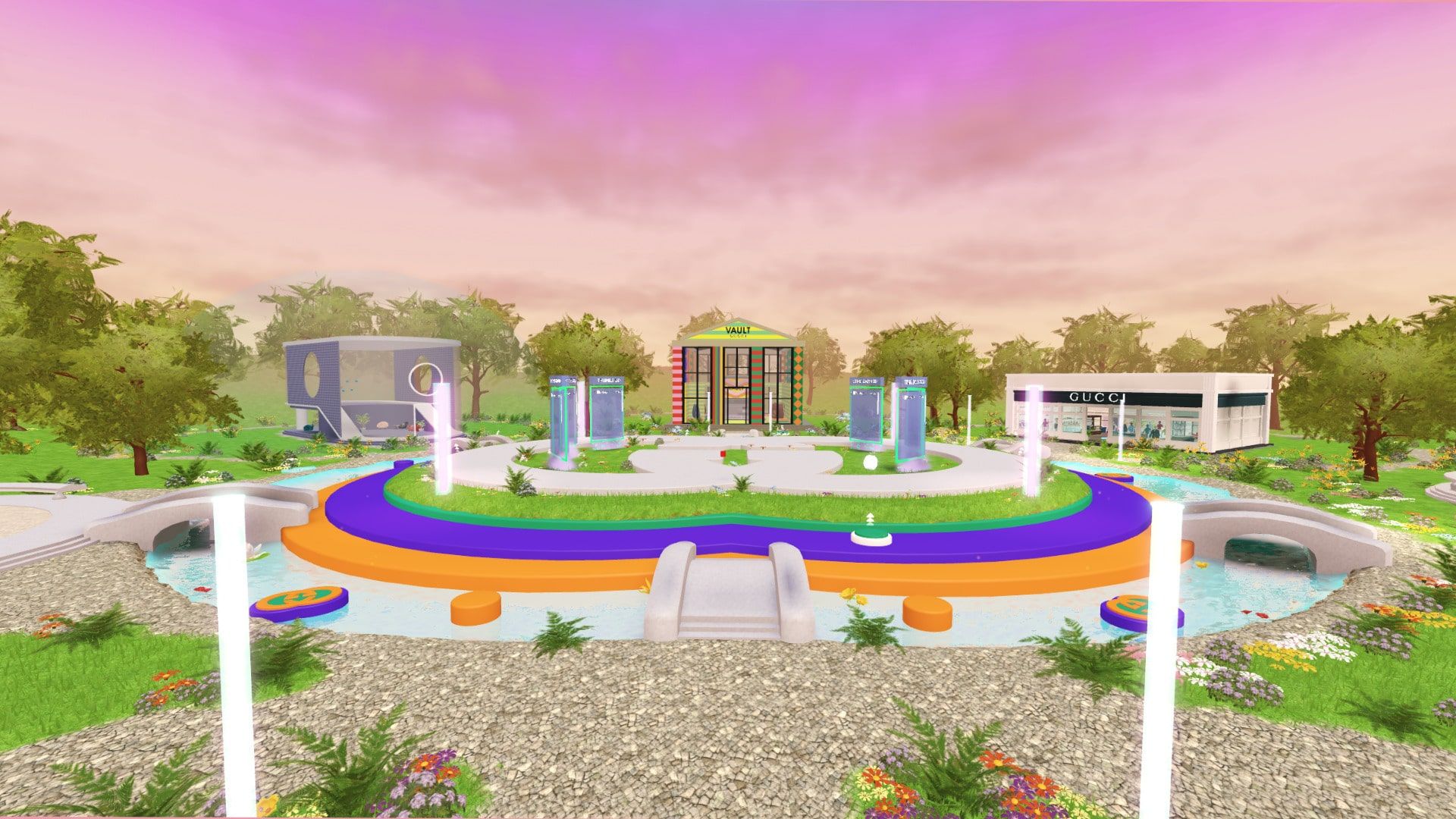 Just around the corner is the Gucci Shop, a boutique where visitors can purchase digital Gucci items, either as collectibles or as outfits to dress up their Roblox avatars. The offer includes the brand new Gucci Blondie bags, designed by Alessandro Michele and inspired by the House's archive. In addition, a selection of limited edition collectibles will be available. These digital fashion items take full advantage of Roblox's innovative "Layered Clothing" technology, which allows the creation of hyper-realistic 3D garments that fit any avatar regardless of their complexion, and offers users infinite ways of self-expression through truly unique combinations and looks.
Finally, Power-up Place is a café where community members can take a break and, more importantly, meet up with their friends to meet and interact with others. As visitors immerse themselves in the various activities offered by Gucci Town, they will earn GG Gems; the in-experience currency with which they can purchase virtual Gucci power-ups and items. All Gucci Town spaces will be updated periodically to introduce new content; always in line with the House's forward-looking trajectory.
Gucci Town is the continuation of the House's journey through the metaverse to discover uncharted territory and create meaningful experiences. An exploration spearheaded by Vault, Gucci's experimental online space. The products and content have been developed by independent content creators from the Roblox community – such as Rook Vanguard, Bunnexh and Lirn – in a further demonstration of Gucci and Vault's commitment to promoting emerging talent.
Gucci Town is, above all, an open community designed for lovers of the unexpected. In this way, it offers an inverted space that embodies Alessandro Michele's vision through a narrative conceived to be lived and played with.