READ IN: Español
Vetements could be planning a name change or the birth of a new sub-brand that follows a different line than what we have become accustomed to.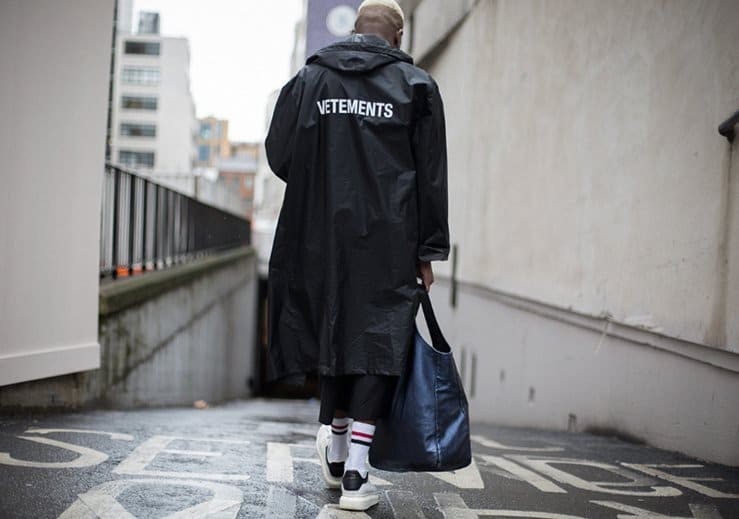 Rumors circulating across the internet point to the fact that the ever-controversial Swiss brand could be plotting a rebranding. There are two options: either a change in the name; or the birth of a sub-label belonging to Vetements. So says Fashion Law after spying on trademark applications.
Vetements, which was born in 2014 by the Gvasalia brothers, owes its name to the French term 'vetements' which means clothing. While it is true that after its creation this term has been inexorably attributed to the fashion brand; since April 2020 it has been filing trademark applications for the term 'VTMNTS'.
Following the principle that trademarks cannot be registered that describe "an ingredient, quality, characteristic, feature, feature, purpose or use of the specified goods or services"; the swiss brand is running into hurdles when it comes to registering with the U.S. Patent and Trademark Office.
While the world wonders what Guram and his team are up to, the new season of Vetements is already on sale in selected stores such as END, Mytheresa or MatchesFashion.