READ IN: Español
Mark Zuckerberg has just announced that WhatsApp is to roll out three new features, which will give users more control over their conversations and add protection to messaging.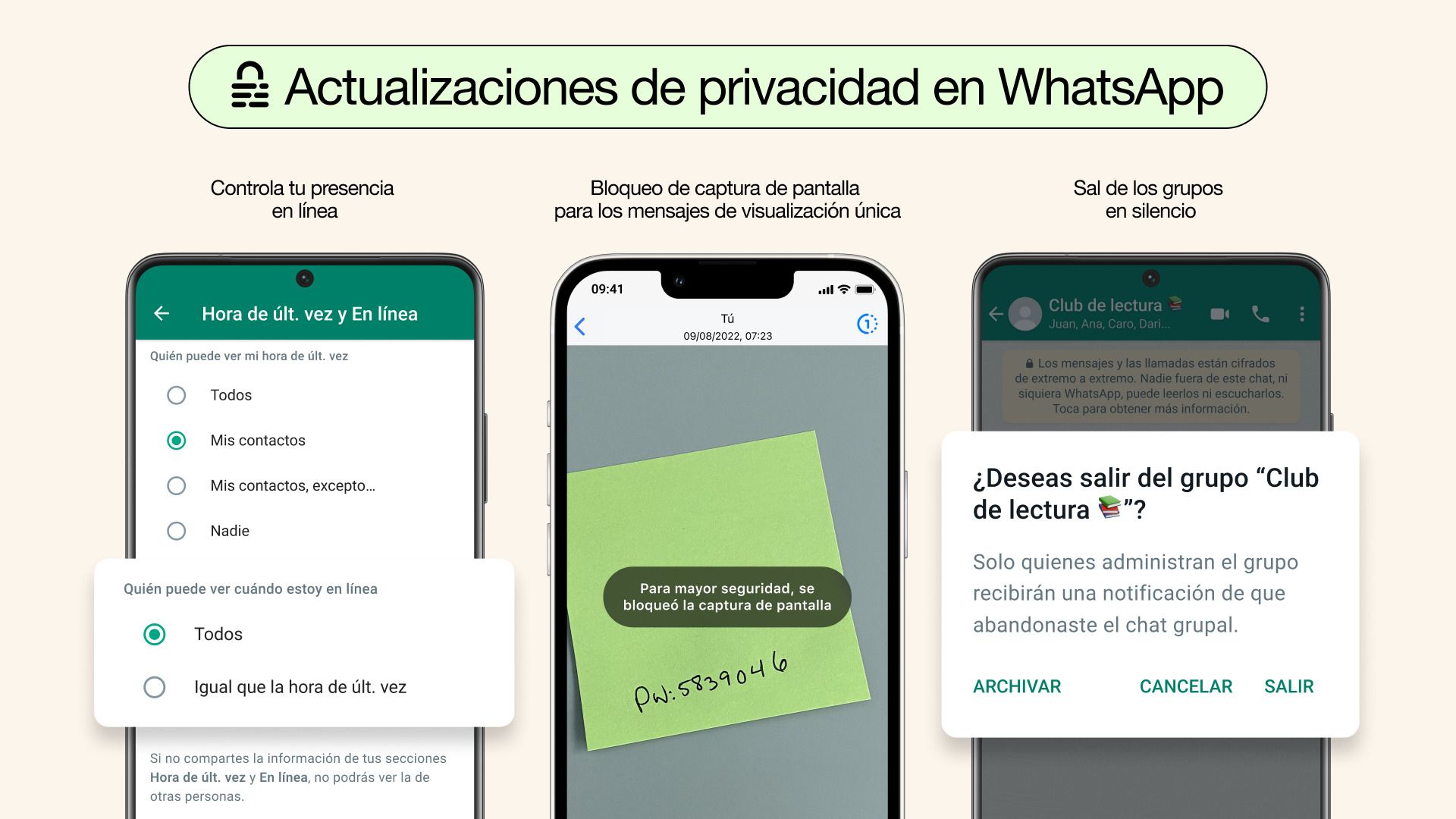 In this new update we find different options that facilitate the use of the app. Firstly, we can now leave groups silently. It will be possible to leave a group privately, without having to notify all the participants. Now, instead of notifying the whole group when leaving, only the administrators will be notified. A feature that will begin to be rolled out to all users this month.
Choose who can see when you're online. Seeing when contacts are online helps you feel connected to others. But we all have times when we just want to check WhatsApp in private. For those times when maintaining discretion is the priority, Meta introduces the ability to select who can and can't see when you're online.
Block screenshots for messages set to view only once. The one-time-only messages feature is already a popular way to share photos or videos that you don't want to be saved permanently. WhatsApp will now enable the feature to block screenshots in such messages to add an extra layer of protection.
All of these features join the growing list that makes up the app's privacy and security system, such as end-to-end encryption; blocking and reporting; two-step verification; backups; and message deletion.