READ IN: Español
Nensi Dojaka wins the LVMH Prize 2021 dedicated to new talents. If you didn't know the wonders that the winner of this year's LVMH Prize 2021 brings to life, stick around and we'll tell you all about the designer of the moment.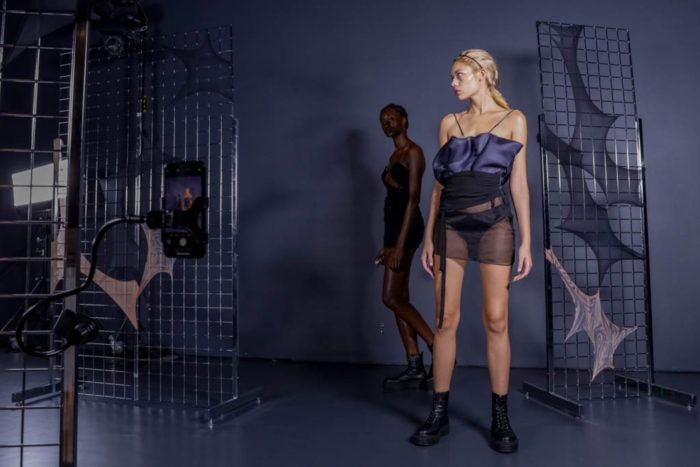 A graduate of Central Saint Martins, the Albanian perfects femininity by creating ethereal designs, combining elegance and style. Nensi Dojaka worships the sensuality of the XXI century woman in a subtle but effective way. Her work is the result of fusing the concept of lingerie with the comfort of everyday garments. Delicate layers of transparent fabrics contrast with asymmetries and openings in the designs.
Despite the strong list of finalists, for the first time in the history of the LVMH Prize, the jury unanimously chose the winner of the award. A jury made up of the greatest names in the industry, including Virgil Abloh, Stella McCartney and Marc Jacobs. All of them were undoubtedly won over by the approach to free femininity proposed by designer Nensi Dojaka. And they have not been the only ones, Nensi's designs have already appeared on the most famous stars and models of the globe. From Bella Hadid (MTV VMAs 2020) to Lori Harvey and Emily Ratajkowski; they all love her designs.

Nensi Dojaka, as the winner of the LVMH prize, she receives an endowment of 300,000 euros and benefits from a one-year mentorship within the LVMH Group. More than the money, the prize is so valuable for the advice given to the designer in question. Dojaka will have the opportunity to count on the best to develop his brand in all directions; from communication and marketing to new challenges framed in design such as sustainable development.
Nensi Dojaka will be participating in London Fashion Week, which takes place in just one week, stay tuned to our news to find out about his next feat!