READ IN: Español
The Ambush x Nike collab is an inexhaustible source of news, as you know, just two months ago we were talking about their latest model, Ambush x Nike Dunk High "Deep Royal Blue". Well, pay attention all sneaker lovers and street-style and streetwear lovers because today we bring you fresh news.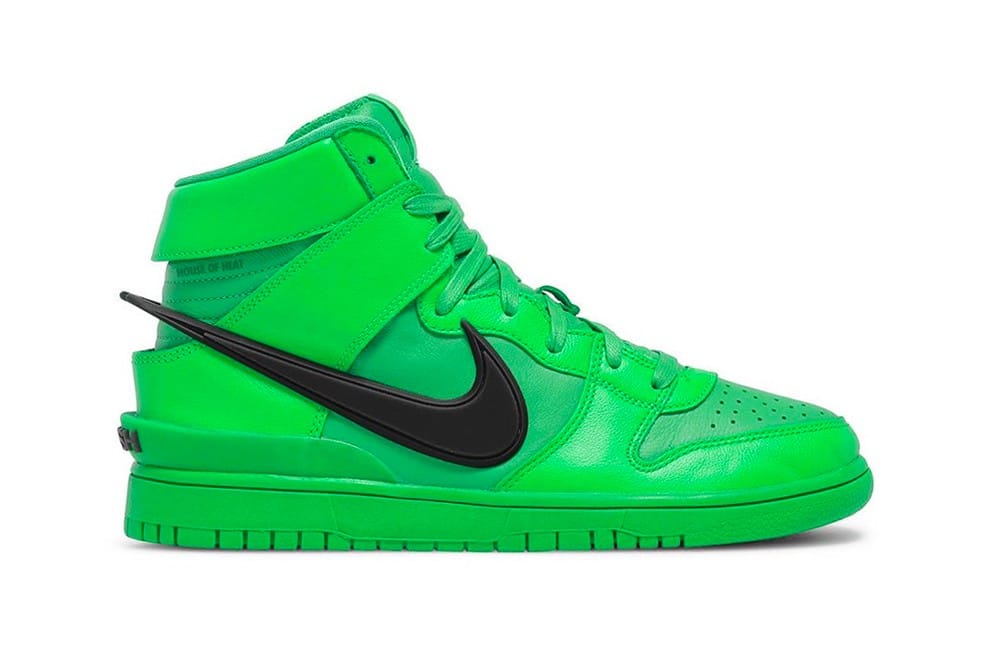 As we were saying, the alliance between Ambush and Nike seems to never come to an end, fortunately, because as we have been able to know, rumours of a next release of these two brands sound quite strong. It seems that the Ambush x Nike Dunk High "Deep Royal Blue" is not and will not be the last sneaker fruit of this union, since as it has been rumoured, the next Ambush x Nike Dunk High we will see are the "Flash Lime". What do you think? Cool, aren't them?
These "Flash Lime" have a lot to do with the Dunk High "Active Fuchsia" that we were presented months ago, as we can see they have the same silhouette and the swooshes are also superimposed, but not only that, but this time and unlike the "Deep Royal Blue", the lime green colour takes over the entire boot except for the swoosh.
Finally, these Dunk Highs will cost 180 dollars and are expected to go on sale next autumn. In the meantime, we'll have to wait and see if this rumour comes true. Let the countdown begin…