READ IN: Español
In a post-pandemic era and with many qualified people, it is difficult to get a good job. Often, the simple fact of being able to qualify for an interview is already an achievement, even if you don't make it to the next step in the selection process. Some say that the key is to have a CV that is different, original…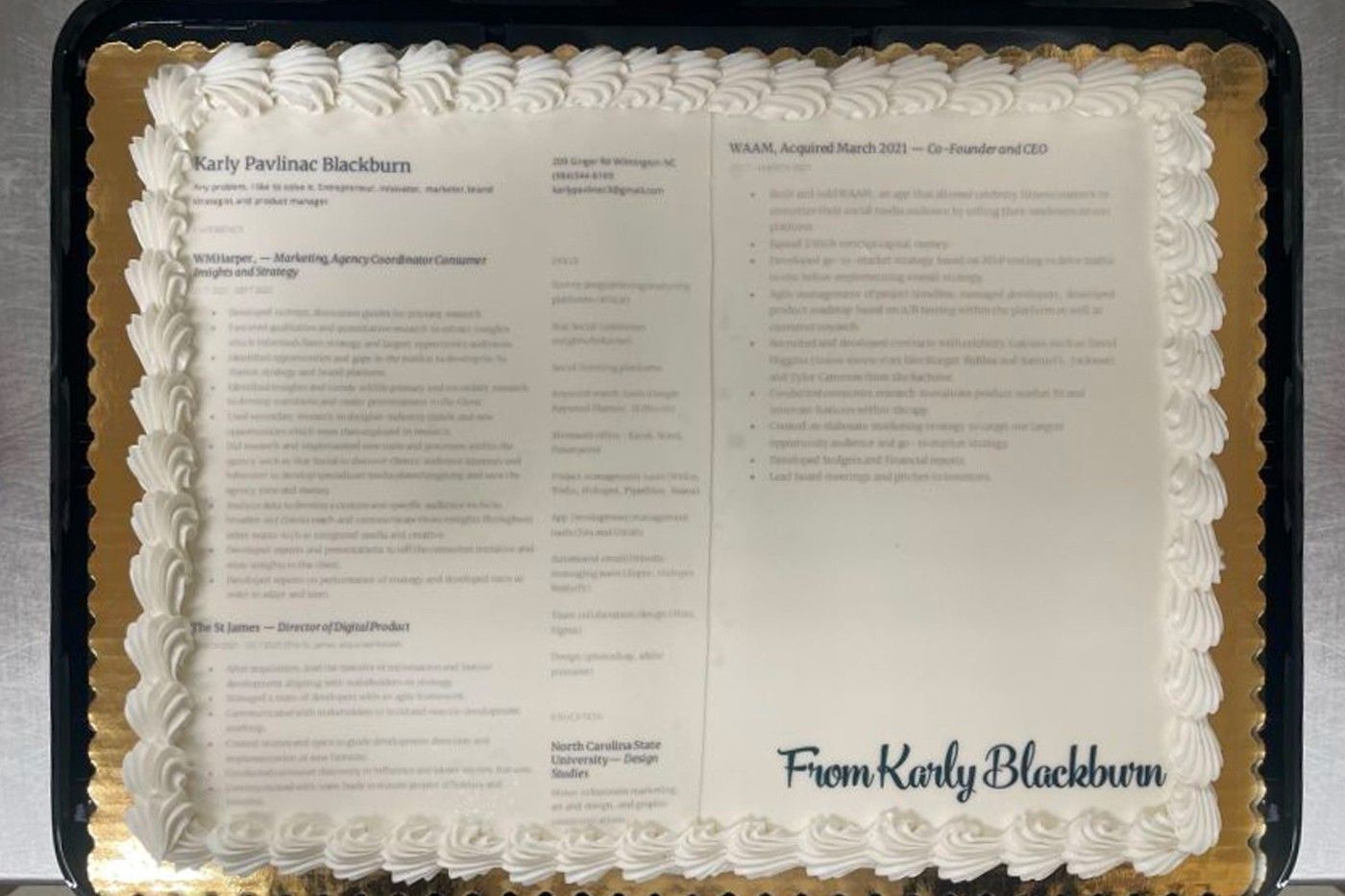 And Karly Pavlinac Blackburn agrees. This young woman from North Carolina landed an interview with Nike thanks to her spectacular proposal: a CV printed on a cake. Yes, you read that right. The idea popped into her head after she heard that the sports company was celebrating its Just Do It Day and wanted to be part of the festivities, even if she wasn't invited.
When she wondered how he could get the cake to Nike's headquarters in Beaverton, Oregon, Blackburn decided to order the printed cake from an Alberstons supermarket near the headquarters. Once the first step was completed, he was lucky enough to contact a driver from Instacart (a US company that operates a grocery delivery and pick-up service) who wanted to be part of the fascinating idea.
"I spoke to Denise on the phone and she said, 'Karly, I know this is important to you and I will do whatever it takes to get that cake where it needs to go,'" recalls Karly Blackburn.
And so it did, Denise committed herself to the mission and made her way to the reception of the Nike offices, where she waited for the right person to come and pick it up. Karly got the interview and has also committed herself to helping Denise in her professional ambitions. God bless America.
"Hablé con Denise por teléfono y me dijo: Karly, sé que esto es importante para ti y haré lo que sea necesario para que ese pastel llegue a donde tenga que llegar" recuerda Karly Blackburn.