READ IN: Español
The options to spread your creativity during the isolation days are numerous and growing everyday. The last proposal for you to take your inner designer out comes from Helmut Lang. Would you like to create a t-shirt for his firm? We tell you how.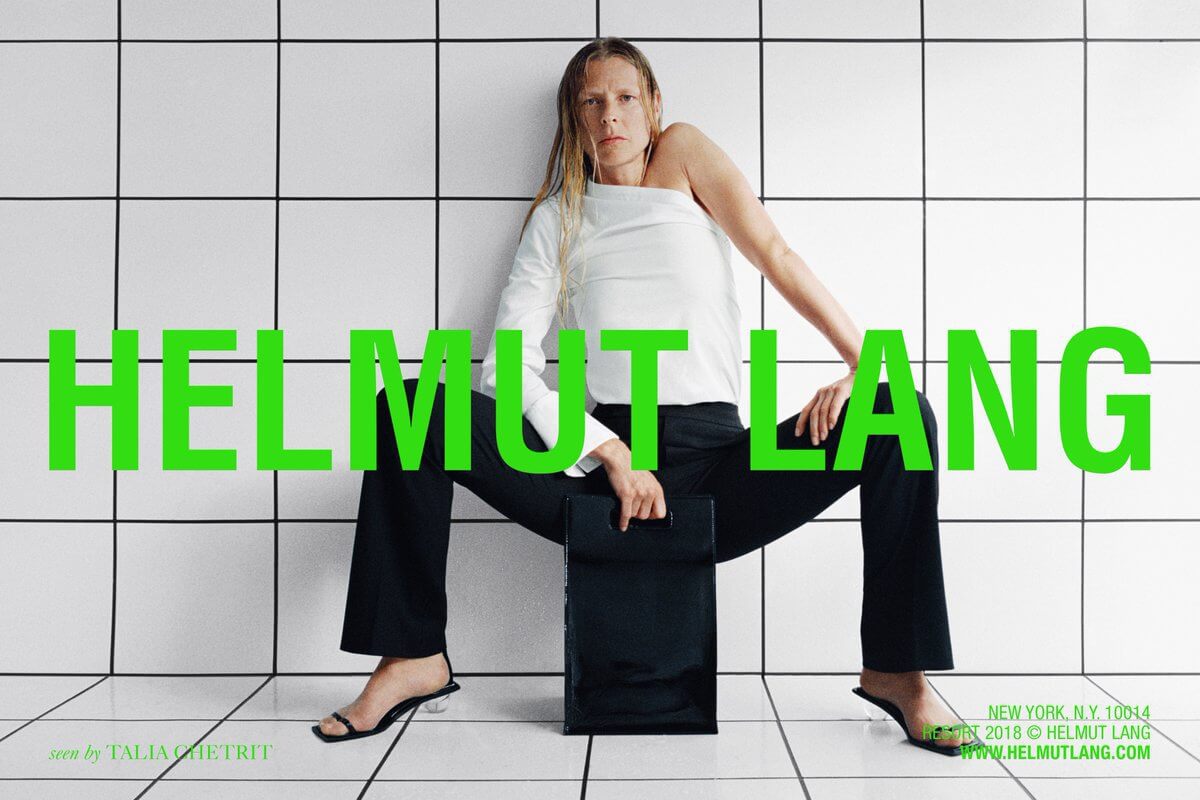 The Austrian brand is trying to help you with the long hours and days locked up at home. Pour your imagination into real creativity and quit all the stupid challenges and have your limited edition piece with HL.
Just avoid Helmut Lang's archive references,  including images of individuals, bring real uniqueness with your proposal. The contest has just begun and you'll be able to send your until next 20th. Do it via email in [email protected] Lang's IG account you'll find all the details.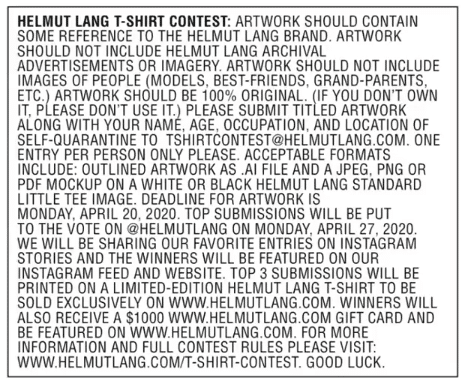 The chosen one will receive not only the t-shirt he/she designed but a gift card worth 1000$ to cash at Helmut Lang. Not bad at all.
No stop kicking the toilet paper roll and forget about your little dances on Tik Tok and visit  Helmut Lang's website for everything you need to know about it.