READ IN: Español
Yohji Yamamoto's sterling silver finished collection consists of three fantastically influenced rings. Two of them pay homage to the father of the night creatures, Dracula. The third portrays the more sinister image of Medusa, a creature of Greek mythology. The trio of jewels is now available on the market.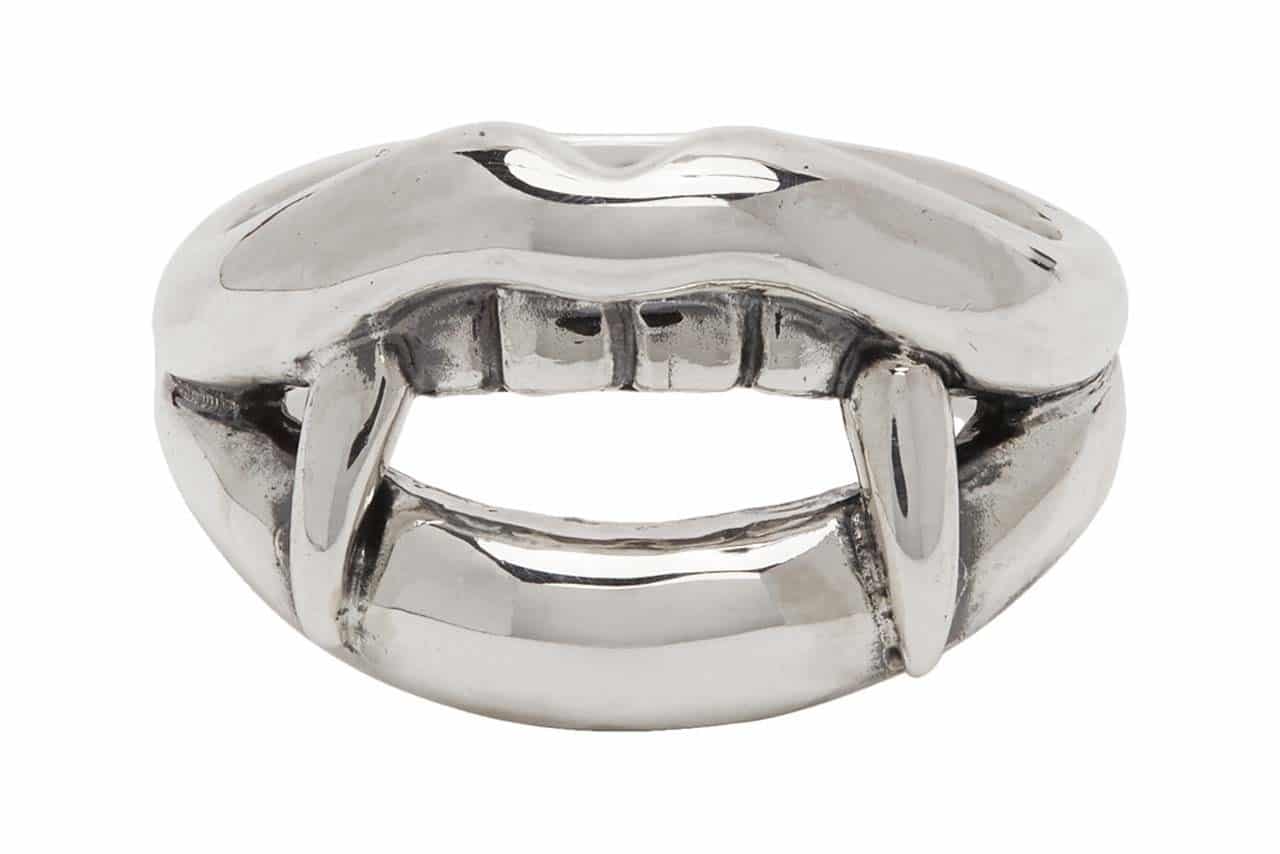 The vampire-inspired rings come in two different models, "Vampire Fang Ring", which features half-open lips revealing a pair of sharp predator fangs, and the "Vampire Blood Ring" wich has a similar design to the previous one, although on this occasion a bloody drip is included.
The characteristics of the "Medusa Ring", -its snake hair and cruel features- are surrounded by a dramatic carving that gives the ring a sinister harmony. All of them share a engraving on the inner band with the signature of the designer Yohji Yamamoto.
The price varies from one to another. The unique illustration of the Gorgon is around 740 euros, while the duo of tusks is around 560 euros. The entire series can be purchased on the SSENSE website.