Ya tenemos disponible el nuevo Highchart. Esta vez nuestro protagonista es Victor Watel más conocido como Panteros666 que después de girar durante más de cinco años con su banda Club Cheval y con sus amigos del sello Bromance acaba de lanzar su propia plataforma: Panteros Media Galaxy.
The new Highchart is now available. This time our protagonist is Victor Watel better known as Panteros666, who after turning for more than five years with his band Club Cheval and with his Bromance's friends has just launched its own platform: Panteros Media Galaxy.
Panteros666 es de esos artistas que nos trajo la ola francesa y que nos hacen bailar hasta no poder más. Lo conocimos con Kegstand, nos engancho con Javelin… pero sin duda fue en el año 2013 con su primer lanzamiento con Bromance lo que nos convirtió en auténticos devotos. Hyper Reality consolidó a Panteros como un artista especial ya que aportó un sonido único y diferente a la escena.
Panteros666 is one of those artists that brought us the french wave and that make us dance until we can not anymore. We met him with Kegstand, we hooked with Javelin… but it was certainly in the year 2013 with his first release with Bromance what turned us into real devotees. Hyper Reality consolidated Panteros as a special artist because it brought a unique and different sound to the scene.
YouTuber, baterista, metalero y amante de la aventura hacen de Panteros666 un artista con mucha personalidad. Desde el principio nos encantó la estética futurista-3D que adoptó su proyecto, desmarcándose hacia algo muy personal y lejos de mainstreams. Un auténtico representante del mundo de la web y de la cultura de lo digital.
YouTuber, drummer, metal lover and adventure lover make Panteros666 an artist with a lot of personality. From the beginning we loved the futuristic-3D aesthetic that adopted its project, detaching itself towards something very personal and away from mainstreams. A true representative of the world of the web and the culture of the digital.
A Hyper Reality le siguió la publicación de BABY F-16, también bajo el paraguas de BMC, un auténtico rompe pistas, con toques de eurodance, que venía acompañado de un video que consolidaba la estética del www y del digitalwave tan característica del proyecto. #mustwatch
Hyper Reality was followed by the publication of BABY F-16, also under the umbrella of BMC, a electronic masterpiece with touches of eurodance which was accompanied by a video that consolidated the aesthetics of the www and digitalwave so characteristic of the project. #mustwatch
Panteros 666 - BABY-F16
-
Siguiendo la línea estética iniciada en 2013, hace más de un año publicó en colaboración con Woodkid "Clear", un track de pista junto a un videoclip que nos transporta al mundo ya reconocible de texturas y 3D propio de su proyecto.
Following the aesthetic line started in 2013, he published in collaboration with Woodkid "Clear" more than a year ago, a track for the dance floor accompanied by a video clip that transports us to the world of textures and 3D typical of Panteros.
Panteros 666 Feat. Woodkid - CLEAR
-
Panteros acaba de presentar PMG (Panteros Media Galaxy), unas siglas bajo las cuales pretende tejer una red de artistas digitales: 3D, Diseñadores Gráficos e Ingenieros de Realidad Virtual. La plataforma está dirigida por él mismo e Ines Alpha.
Panteros has just presented PMG (Panteros Media Galaxy), an acronym under which intends to weave a network of digital artists: 3D, Graphic Designers and Virtual Reality Engineers. The platform is run by himself and  Ines Alpha.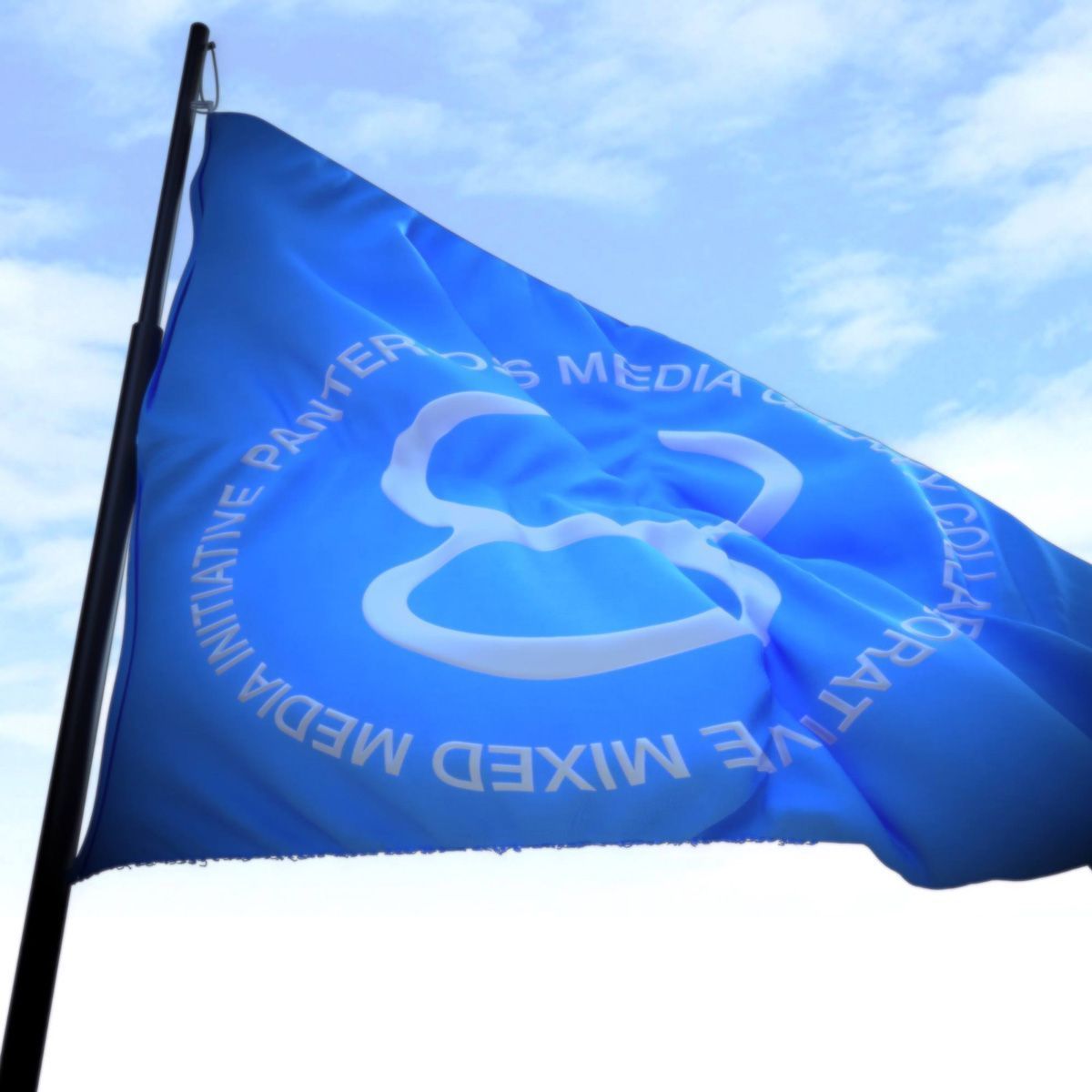 La primera publicación de PMG se llama "Meteociel" EP y se compone de seis tracks de diferentes estilos. Con esto el sello se propone eliminar todas las etiquetas y taboos establecidos en la cultura de club y establecer una nueva visión sin complejos de la música rave. Entre las influencias recogidas para este primer lanzamiento podemos encontrar: el trance, la escena gabber, hard techno y el eurodance.
The first PMG publication is called "Meteociel" EP and consists of six tracks of different styles. With this the seal aims to eliminate all the labels and taboos established in the club culture and establish a new vision without insecurities of rave music. Among the influences collected for this first release we can find: trance, gabber secene, hard techno and eurodance.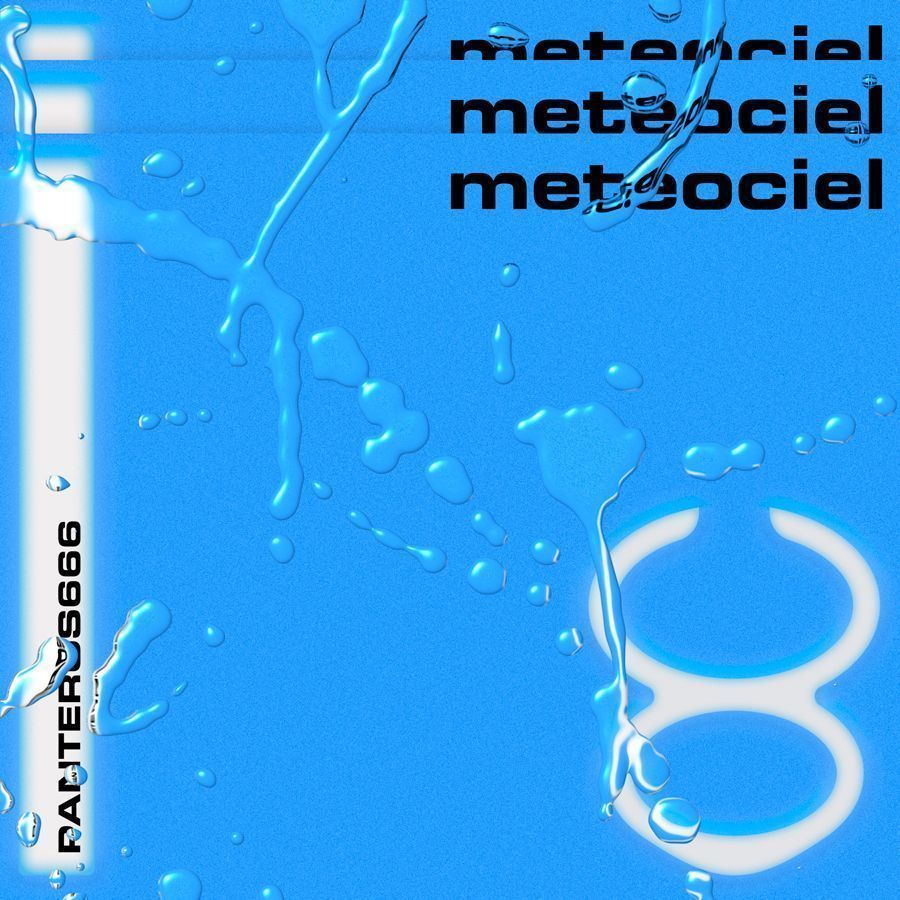 Meteociel EP
///////////////////
1/ DAP feat. ARME
2/ Unesco Initiative
3/ When All We Have Left is Solar Impulse and 33cl of Water feat. Le Vasco
4/ Euronature
5/ Planet TER
6/ Meteociel
Si queréis conocer más acerca de Panteros Media Galaxy podéis ver el mensaje de bienvenida que os dejamos a continuación. Una obra de arte en si misma, un video 360º que nos deja patente la intención de expandir esta idea a todas las áreas digitales que nos podamos imaginar.
If you want to know more about Panteros Media Galaxy you can see the welcome message that we leave below. A work of art in itself, a 360º video that shows us the intention to expand this idea to all the digital areas that we can imagine.
El Highchart. que nos propone Panteros es rápido, en lo que a tempo se refiere, y extremo en cuanto a estilos. Podemos encontrar sonidos euro-dance que nos aporta Paul Van Dyk hasta algo más sucio y rave como Hellfish. Un mustlisten para poder comprender y entender ciertos aspectos que se esconden detrás de los poyectos Panteros666 y PMG.
The Highchart. that Panteros666 proposes to us is fast, as far as tempo is concerned, and extreme in terms of styles. We can find Paul Van Dyk's euro-dance sounds or something dirtier and rave like Hellfish. A mustlisten to be able to understand certain aspects that are hidden behind the projects Panteros666 and PMG..
Highchart. #11 - Curated by Panteros666
-

Tracklist 
- 
1/ Ultramiedo - Post Glam Deluxe
2/ Dreamtrak - contemporary
3/ Panteros666 & ARME - DAP
4/ Ducky - Bliss
5/ Ziur - Collar Bone
6/ Paul Van Dyk - For an Angel
7/ Fatal Walima - War (Douster remix)
8/ Chicago Zone - Calling a Day
9/ Oshirijima - Synrgy
10/Groundislava - Feel The Heat (Indecorum remix)
11/ Lil Mystic - Hiry?
12/ Hellfish - Hard as Steel

Suscríbete para futuros Highcharts: Youtube & Facebook
Subscribe for future Highcharts: Youtube & Facebook
–
Pantero666: facebook.com/panteros666
Instagram: instagram.com/panteros666
PMG: facebook.com/panterosmediagalaxy
PMG Instagram: instagram.com/PMG_initiative