READ IN: Español
ALYX Studio supports the Black Lives Matter movement through the redesign of its Anti-Racist Action T-shirt from the AW17 collection. All proceeds from the sale will be divided equally among the National Bail Out, Campaign Zero and The Freedom Fund foundations. Freedom is getting closer.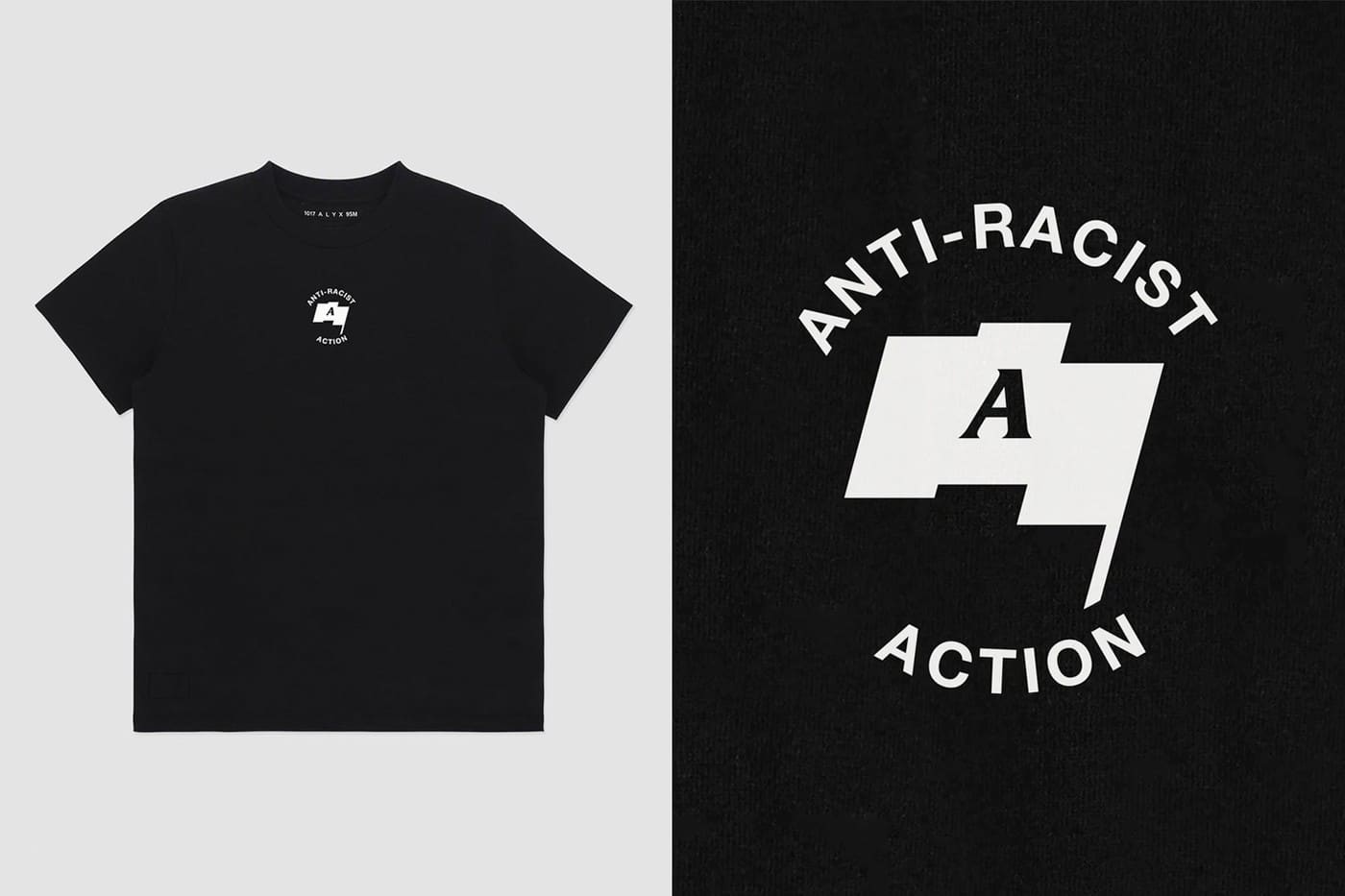 Designed in collaboration with Uber and Kosher, Matthew M. Williams' brand joins BLM's protests against systemic racism and police brutality in America through the remake of his iconic anti-racist T-shirt bathed in b&w colors.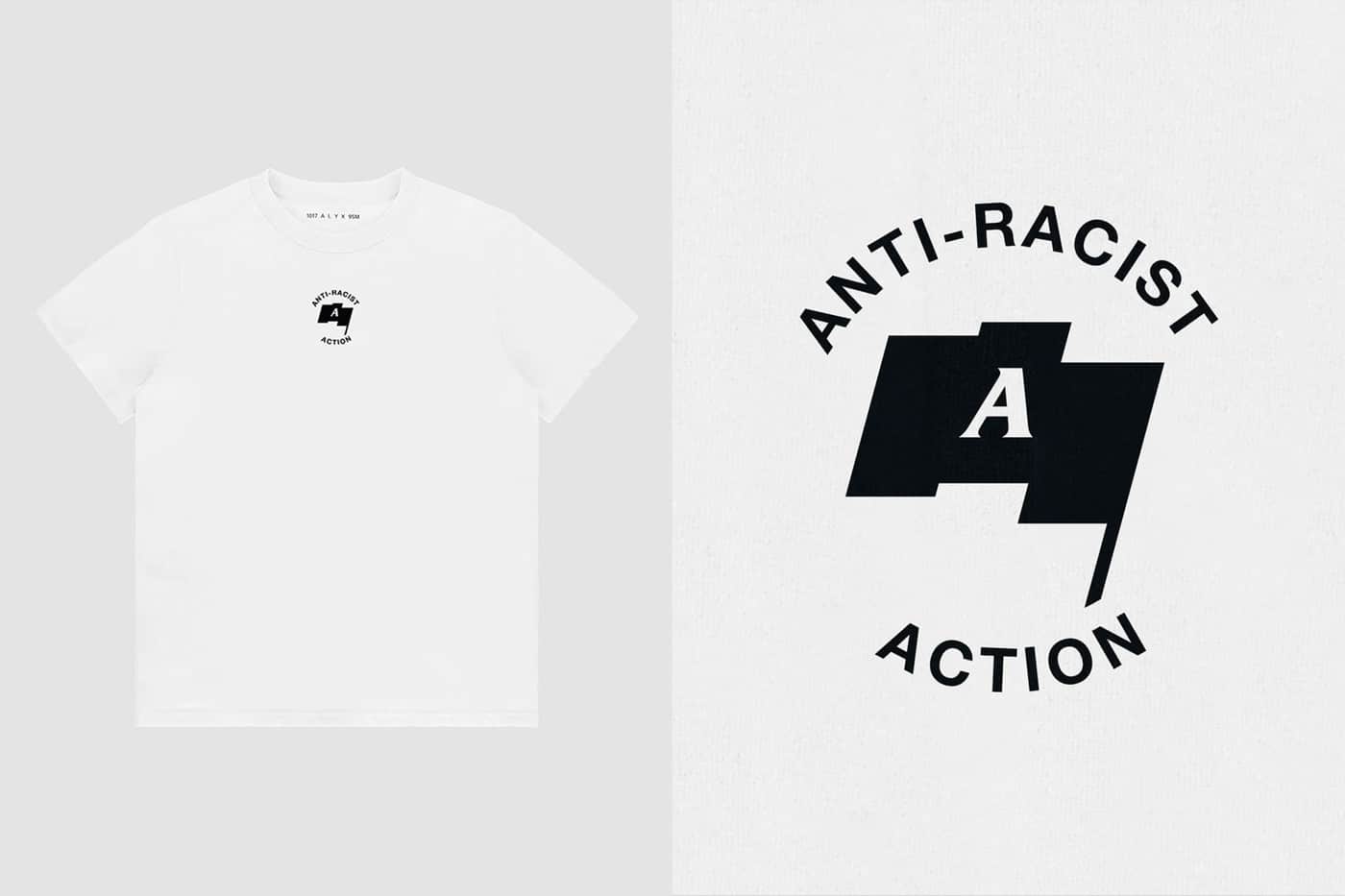 'We at 1017 ALYX 9SM stand firmly against racism and all discrimination in solidarity of the Black Lives Matter movement', shared the brand in a Instagram post. 'We encourage you to do whatever you can to help by spreading information, signing petitions, donating to funds and protesting. We will continue to work on actions and initiatives to promote equality and fight against injustice and discrimination in the USA and around the world'.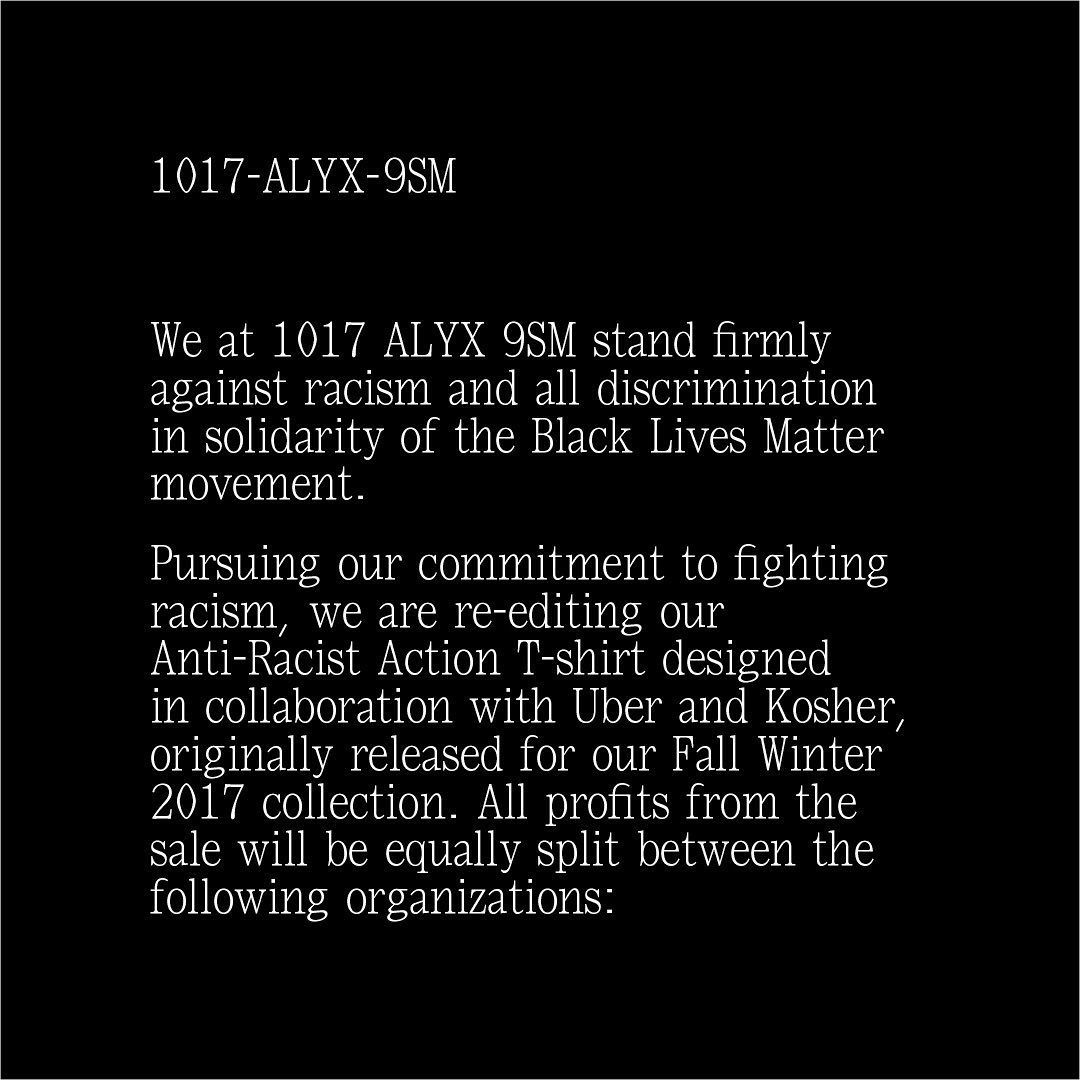 Get in action through the brand's website, which is taking pre-orders for $90 USD, with shipments starting in July. #BlackLivesMatter