READ IN: Español
Not every day that you turn 25 and not every bag can boast of having become iconic and timeless. If we had to think of an example that fulfils these characteristics, one of the first models that would come to mind would be Fendi's "Baguette". You'd agree with us on that, wouldn't you? Well, to celebrate its 25th anniversary, the iconic Italian fashion house has chosen New York City as the setting for its celebration; because what better place to celebrate its birthday than where the actress Sarah Jessica Parker walked it hundreds and thousands of times in the successful series Sex and the City.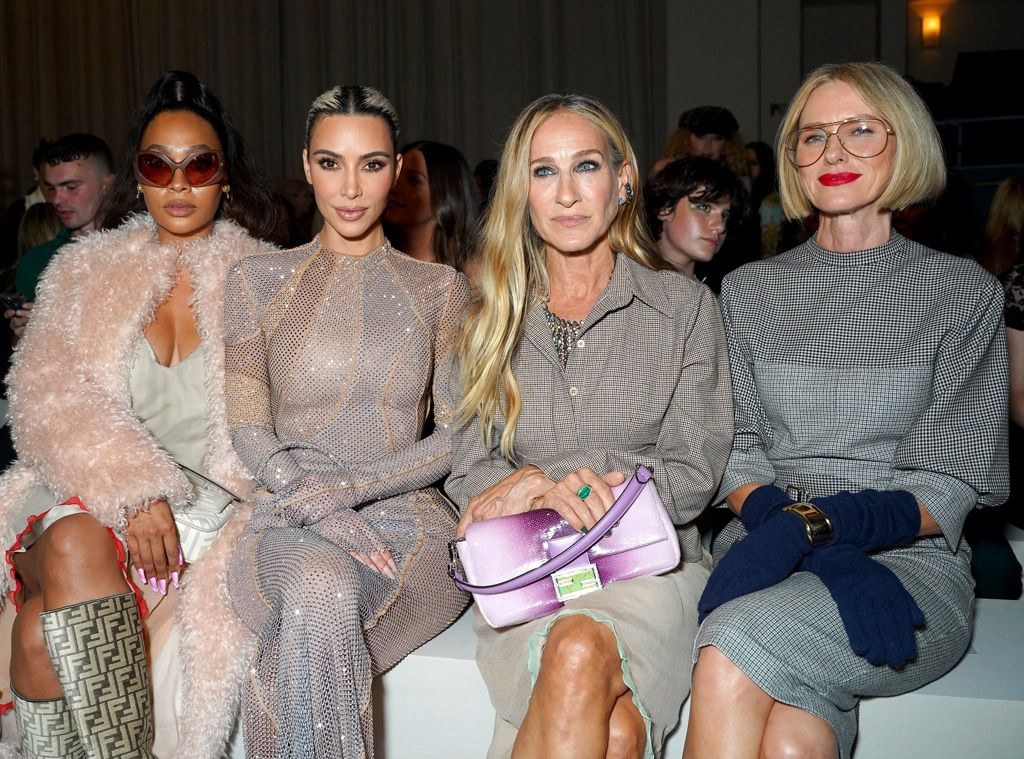 Of course, the actress and icon that we just mentioned and one of the architects of making it iconic, could not miss it and decided to accompany the brand on this occasion and sit (exceptionally) in its front row. But SJP was not alone, on the contrary, she was very well accompanied by the undisputed star of recent times Kim Kardashian and actress Naomi Watts. Wow! These three were also joined by some of the 90s models such as Kate Moss, Christy Turlington and Amber Valletta. No one was missing, to put it bluntly.
The Hammerstein Ballroom, where the show took place, sparkled like never before thanks, in part, to the integrated Tiffany & Co diamonds encrusted with the double F logos. Bella Hadid unveiled the collaboration wearing the Tiffany Blue Croc Baguette. And yes, before you ask, there is a collaboration between Fendi and Tiffany & Co.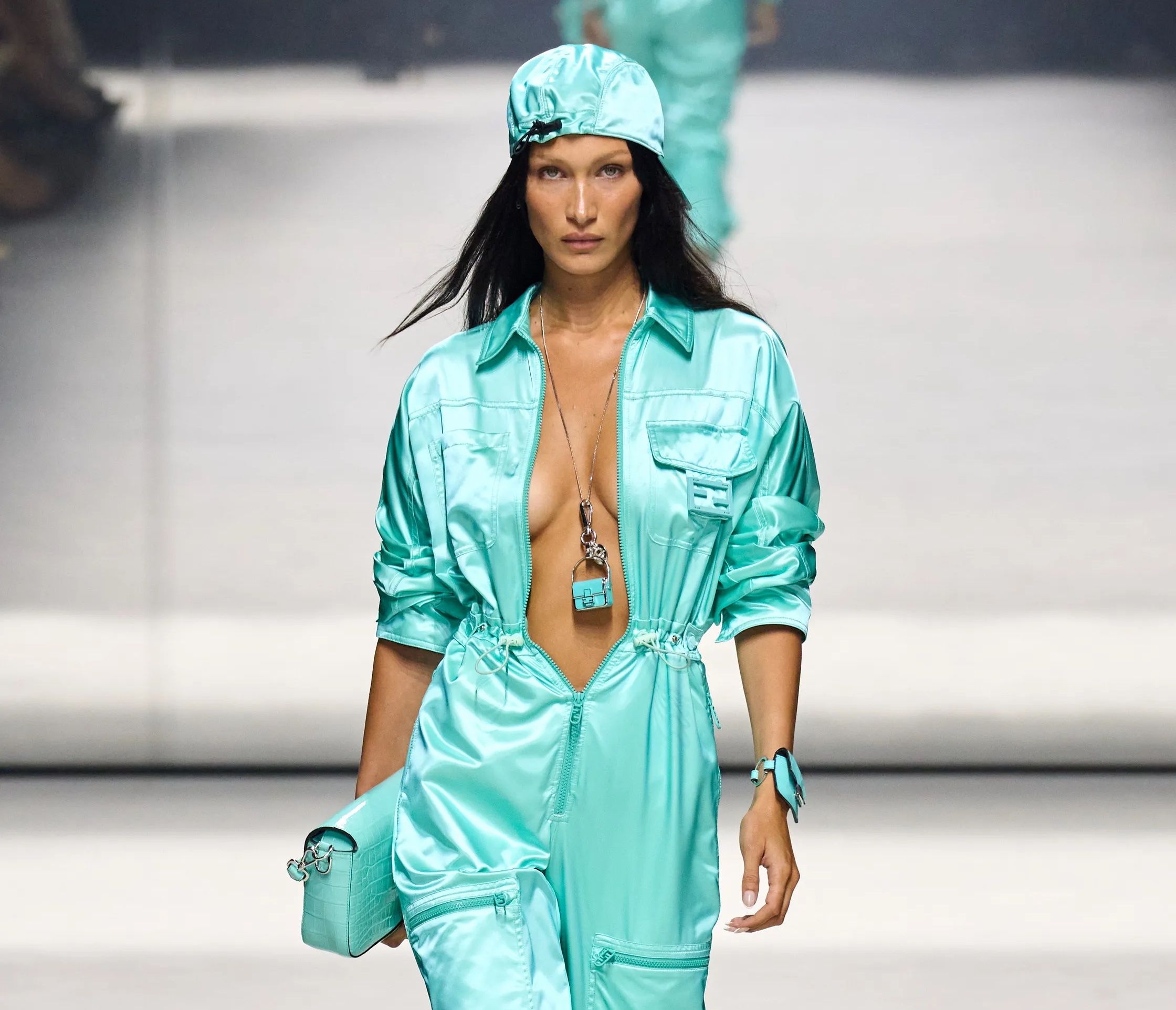 Fendi x Tiffany & Co was not the only collab of the night as Kim Jones, one of the creative directors of the women's line, decided to call on his colleague and friend Marc Jacobs to design the collection himself, which by the way was inspired by some of his previous proposals. Pastel and neutral tones at the beginning and darker but brighter (because of the sequins) at the end of the line.
The most striking thing about the collection? The coats with XL lettering that says Fendi Roma, the trucker jackets and the tracksuits.
The show was rounded off by the presence of 90s top model Linda Evangelista, the face of the campaign, who made a surprise appearance at the end wearing a huge tiffany blue opera cape to match her "Baguette" bag.
Did you get a chance to see the show and Fendi's Resort 2023 collection? If you haven't had the time, click here.