READ IN: Español
44 Studio has set the high standard in the MBFW. The brand remains true to its dark aesthetics with an amazing ability to create something new from the concepts they usually play with.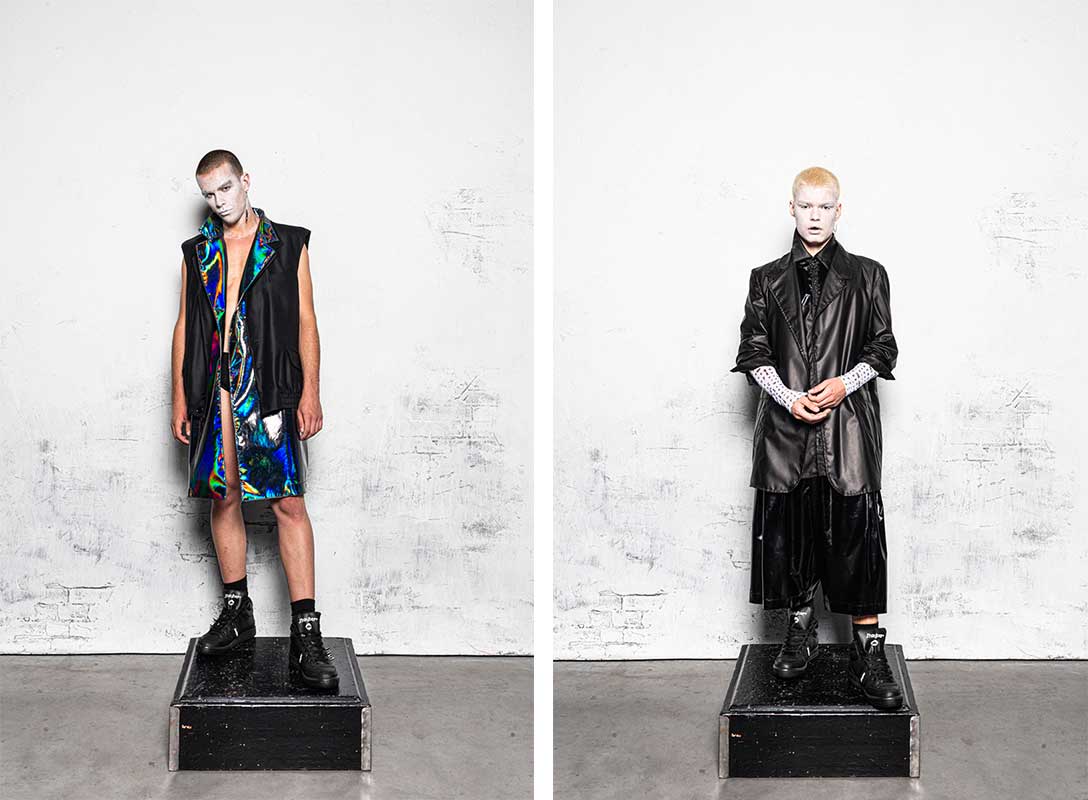 44 Studio expands the limits of fashion
The Madrid firm 44 Studio takes us on an introspective journey through their designs. In a dark room, the public interacted with flashlights that they received at the entrance to illuminate the models. Each of them occupied a point in the space, developing an individual performance that included fangs with lights, porexpan and Christian rosaries. All dressed in black and white clothes, with no other colour that would interrupt the minimal palette beyond the skin of the nudes or the gleams of some iridescence.
We see reminiscences to the vampire fashion show that revolutionized the OFF Mercedes Benz Fashion Week Madrid in January. The company's own gummed hairstyles, more extravagant than ever, which were out of tune on the faces covered in white, were also present. An imaginary almost tenebrous where the sound also played a crucial role, with phrases like "listen to your voice" or "breathe" echoing through the room. Depeche Mode's classic closed the show.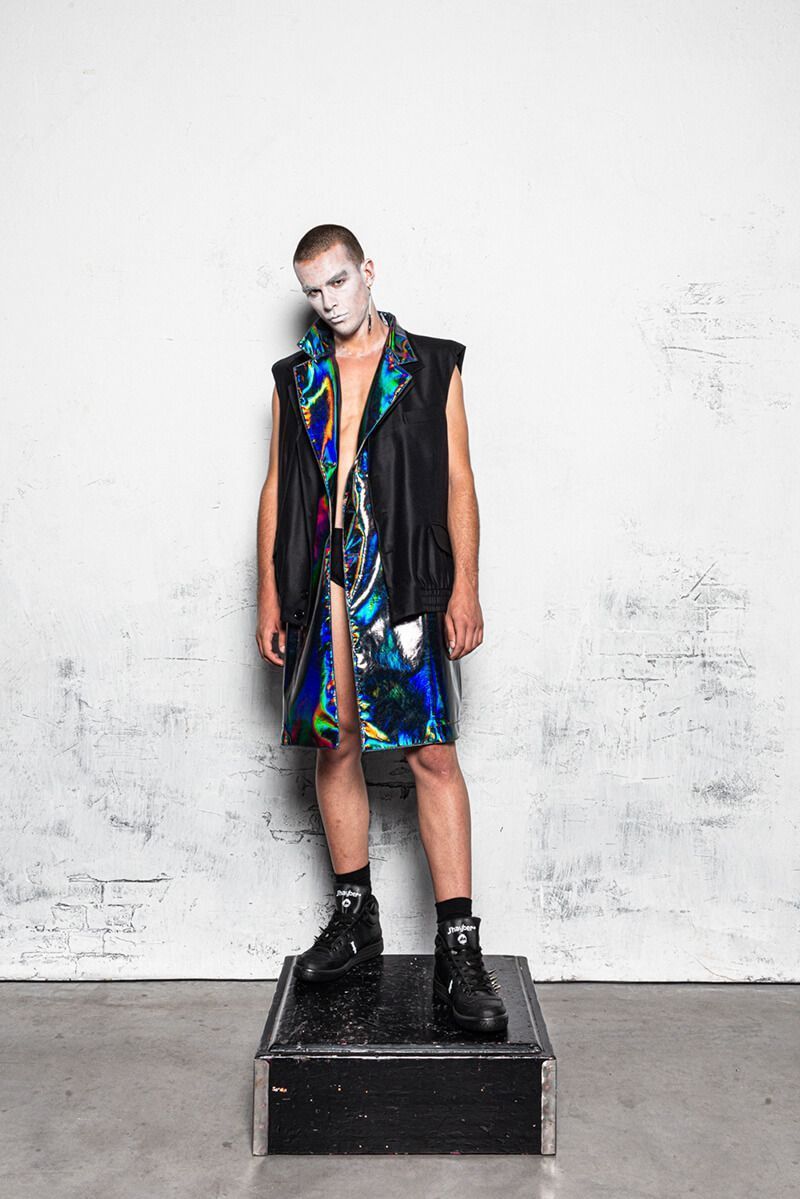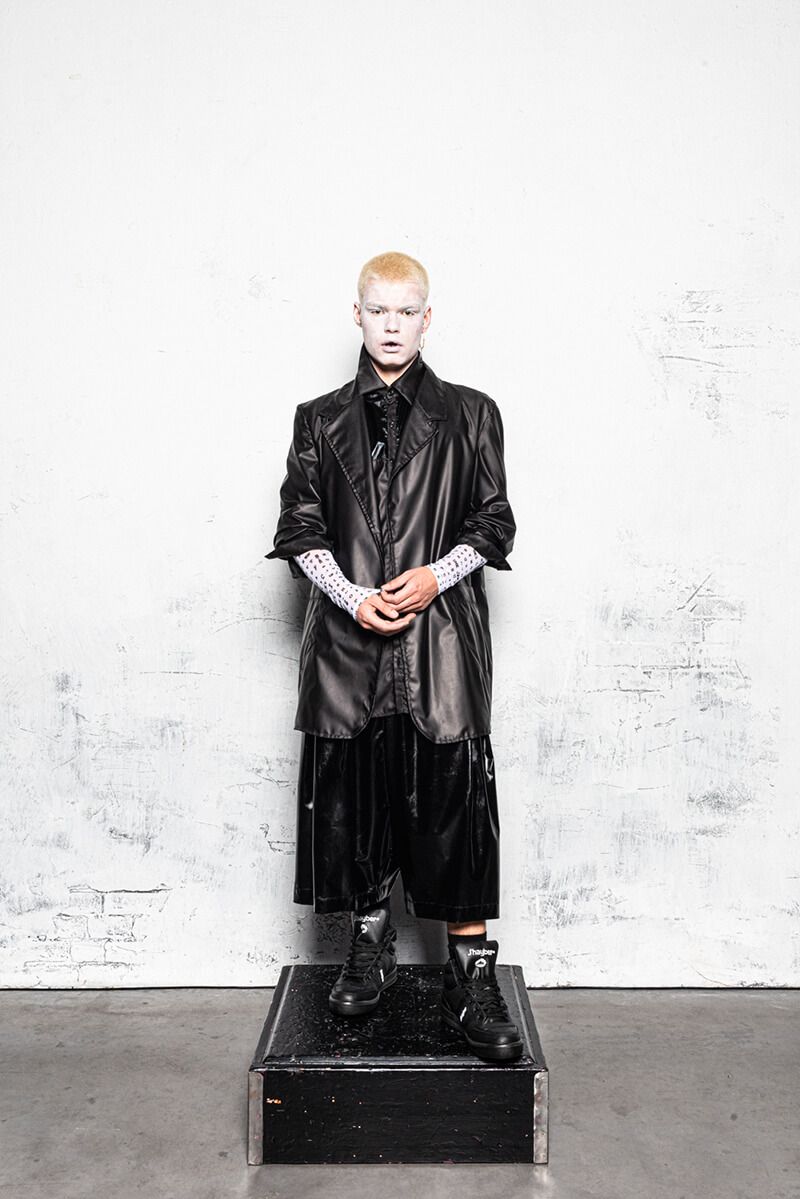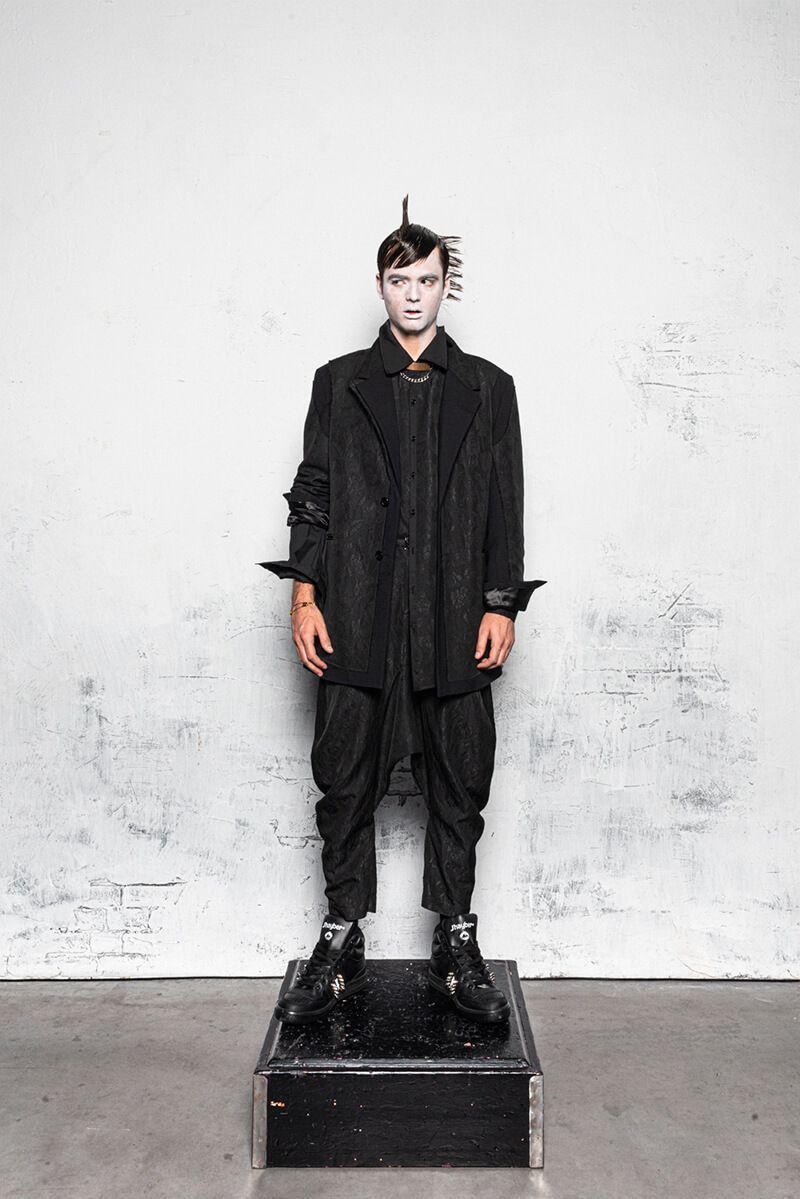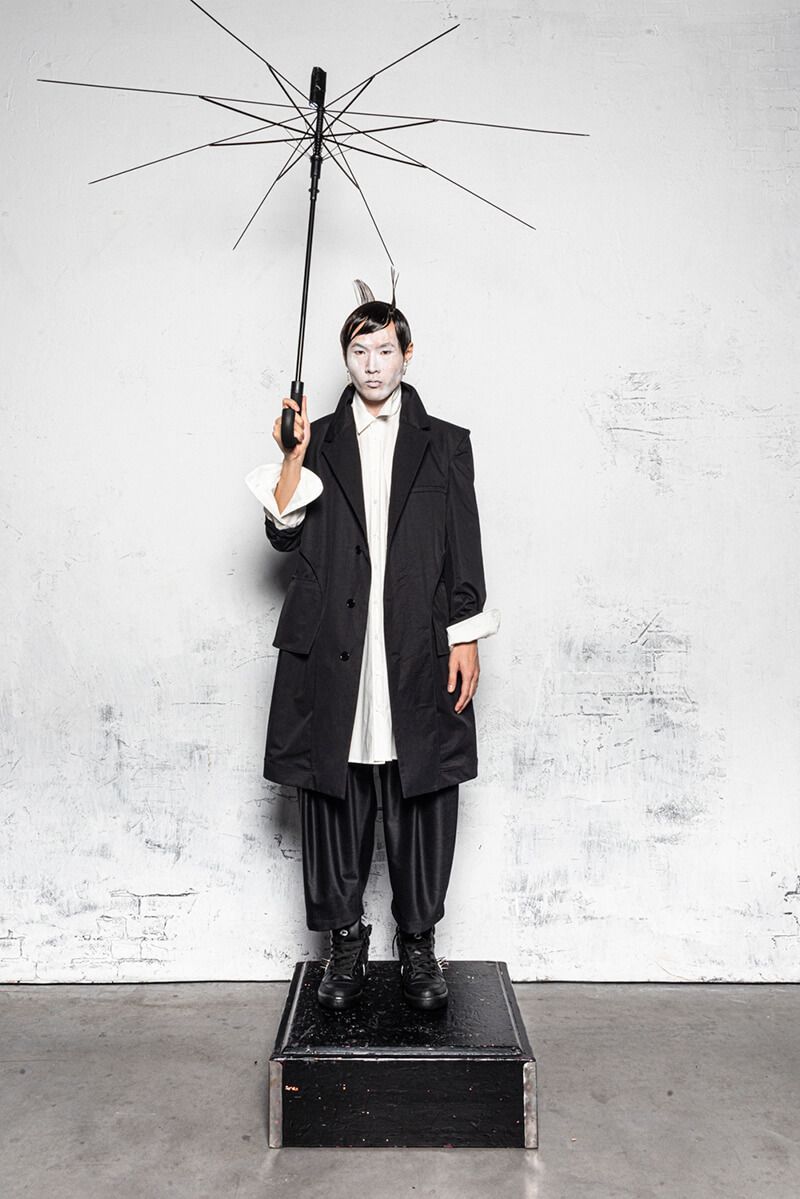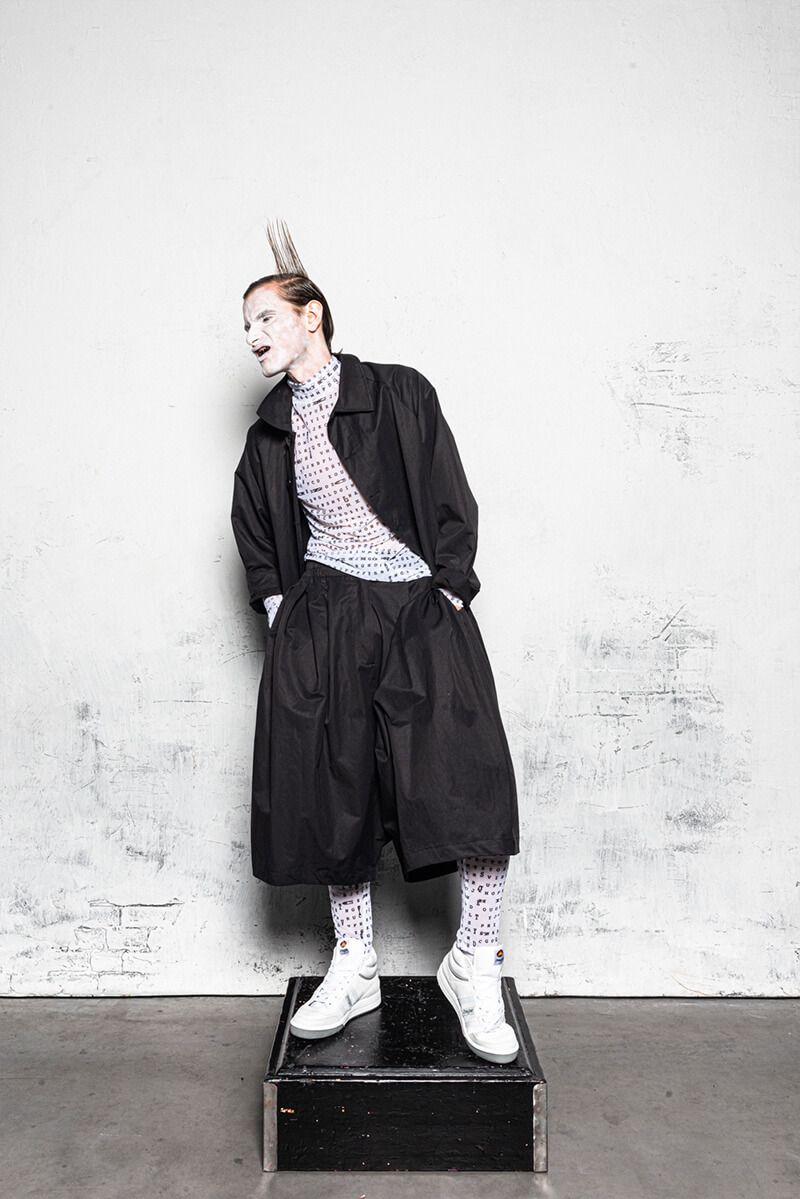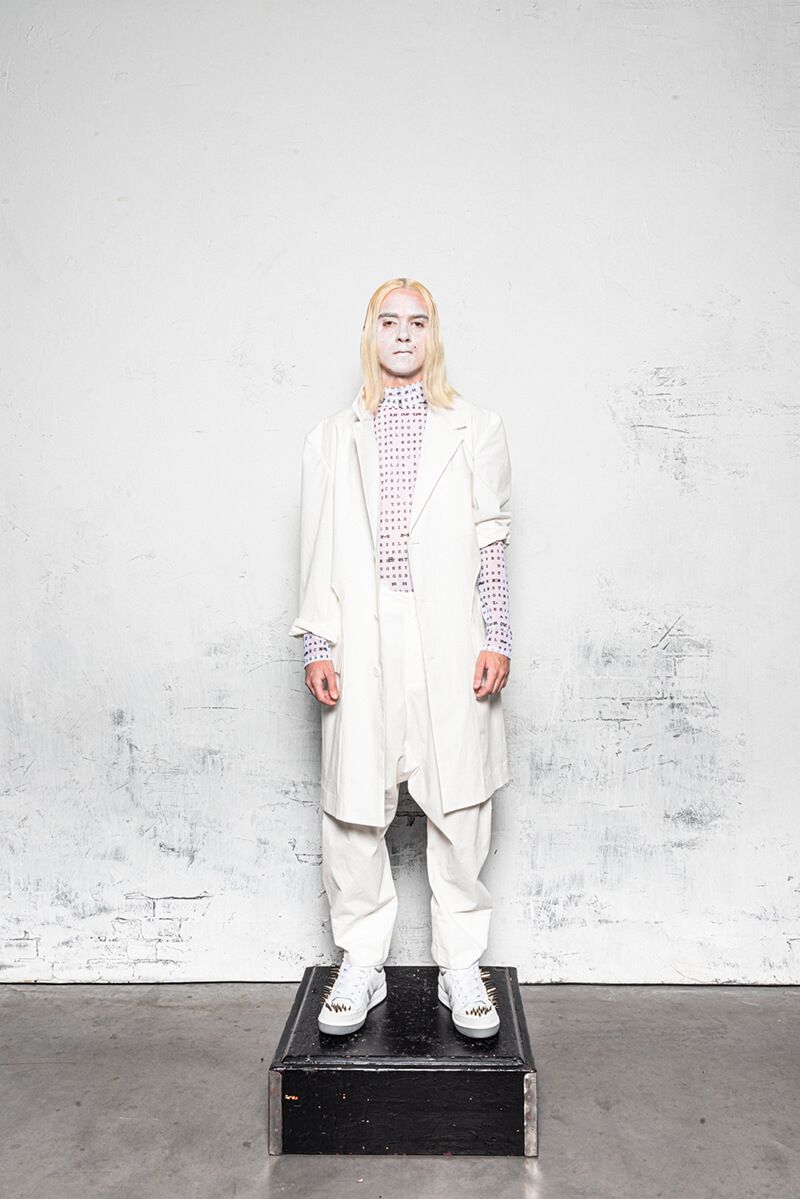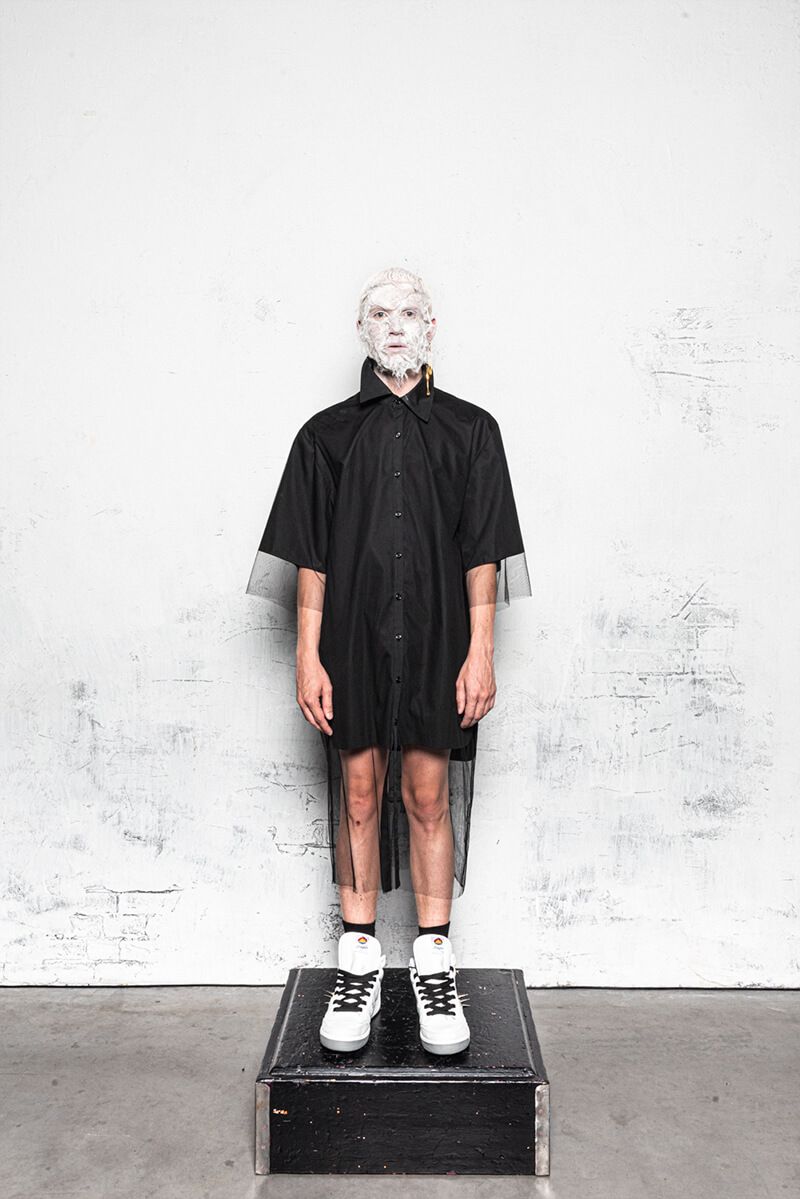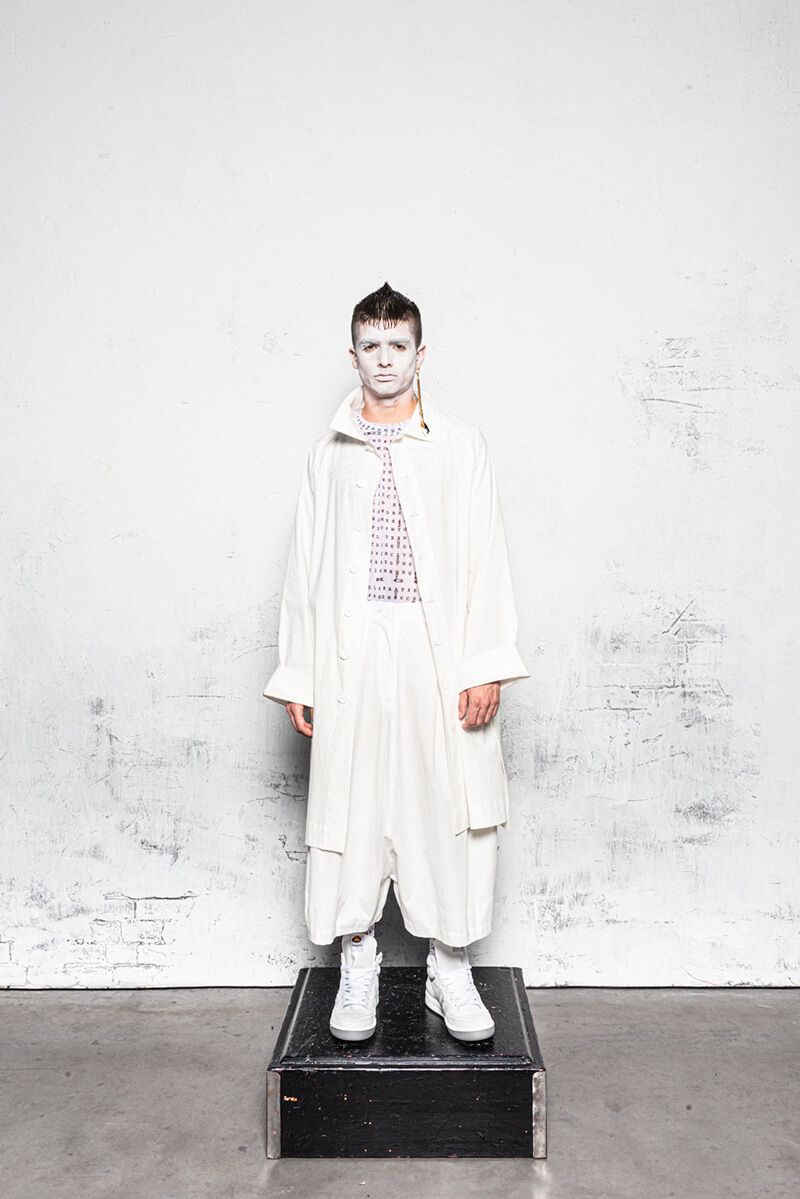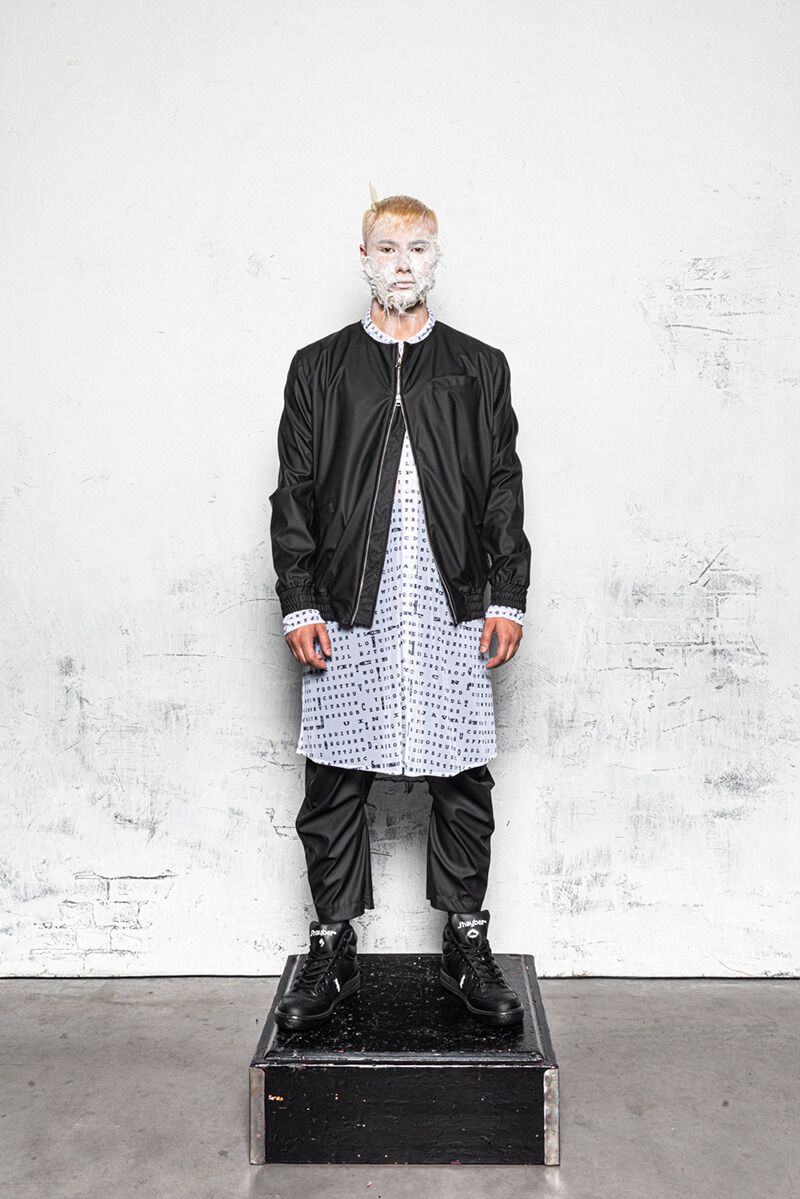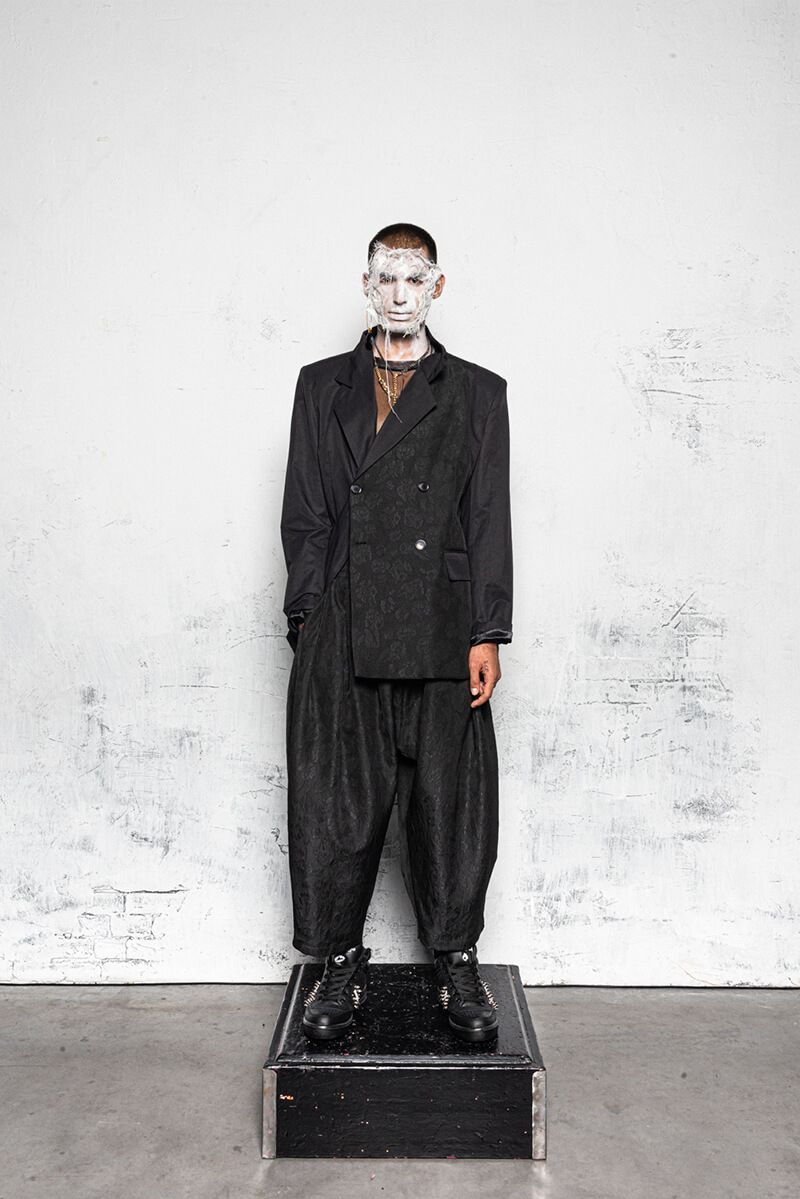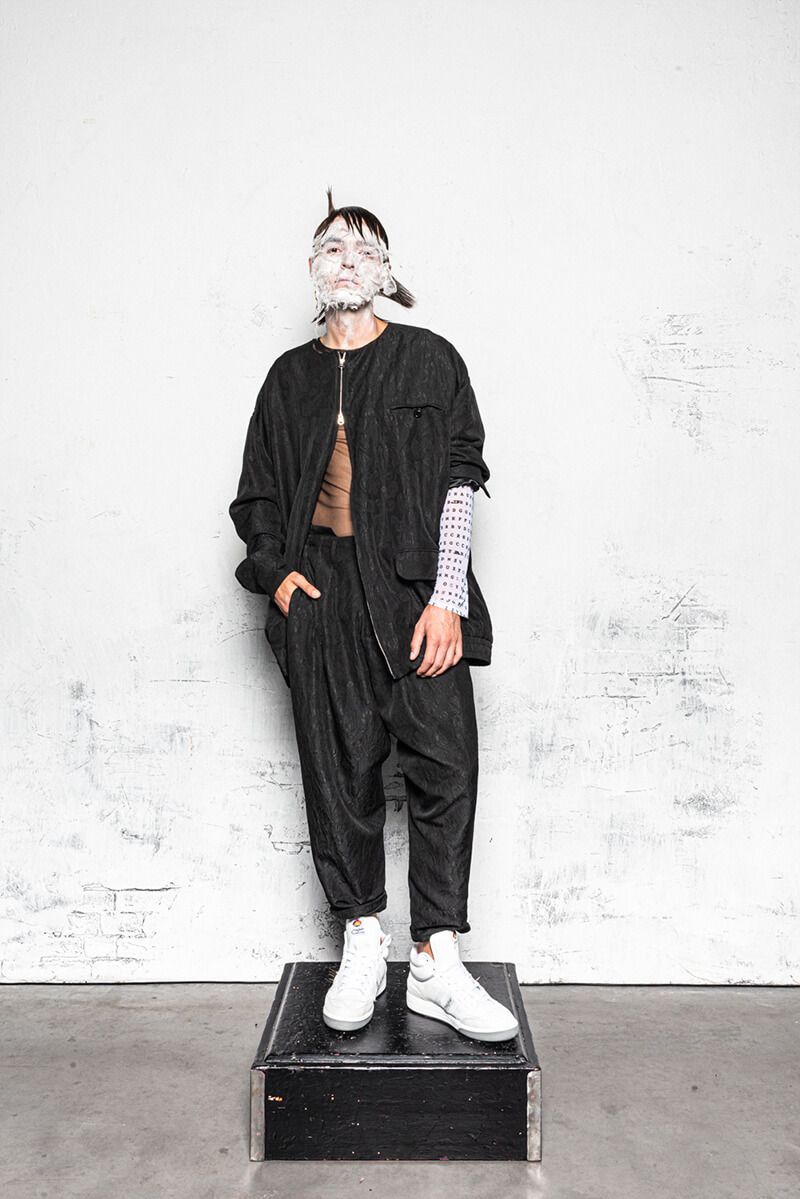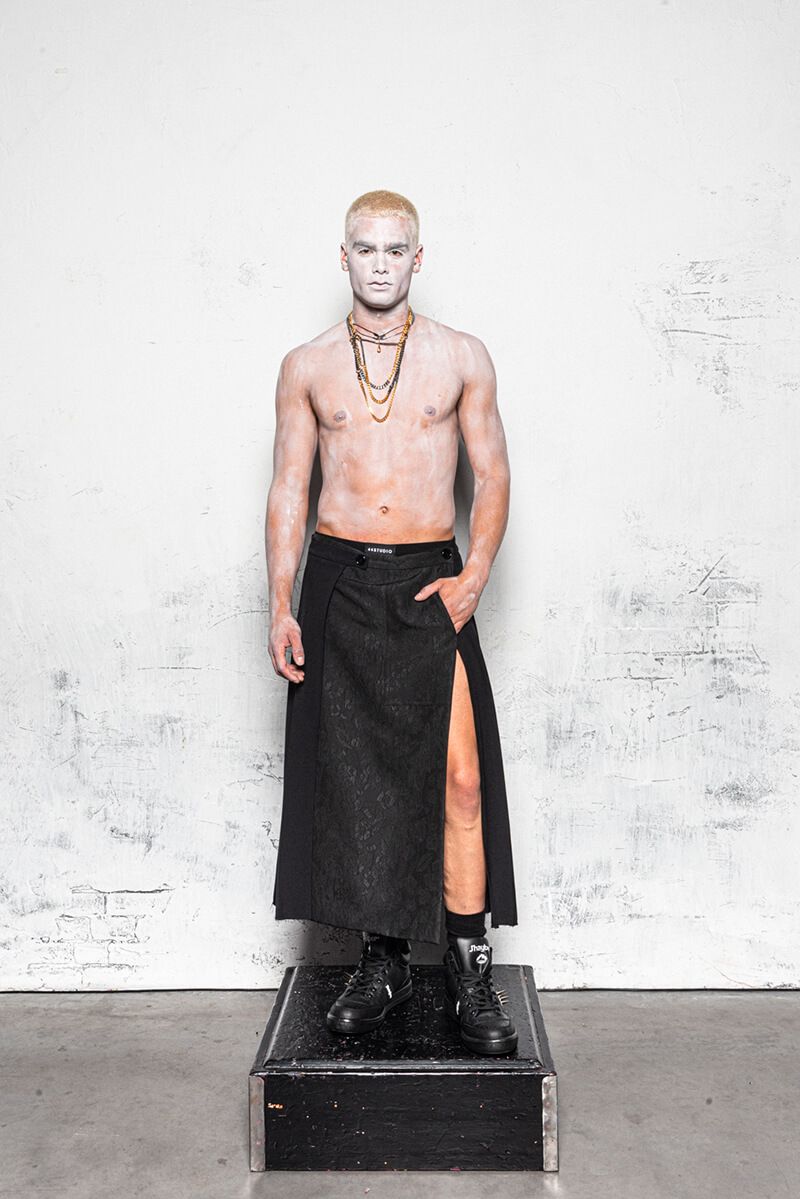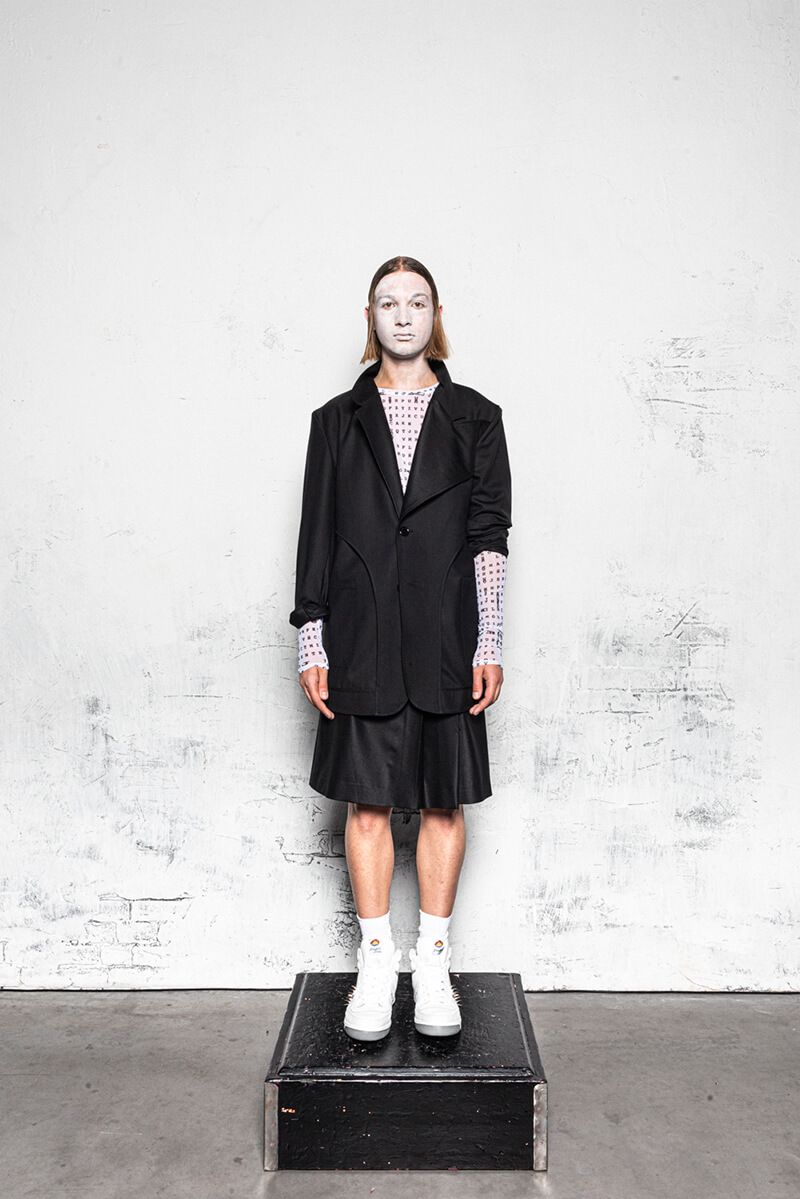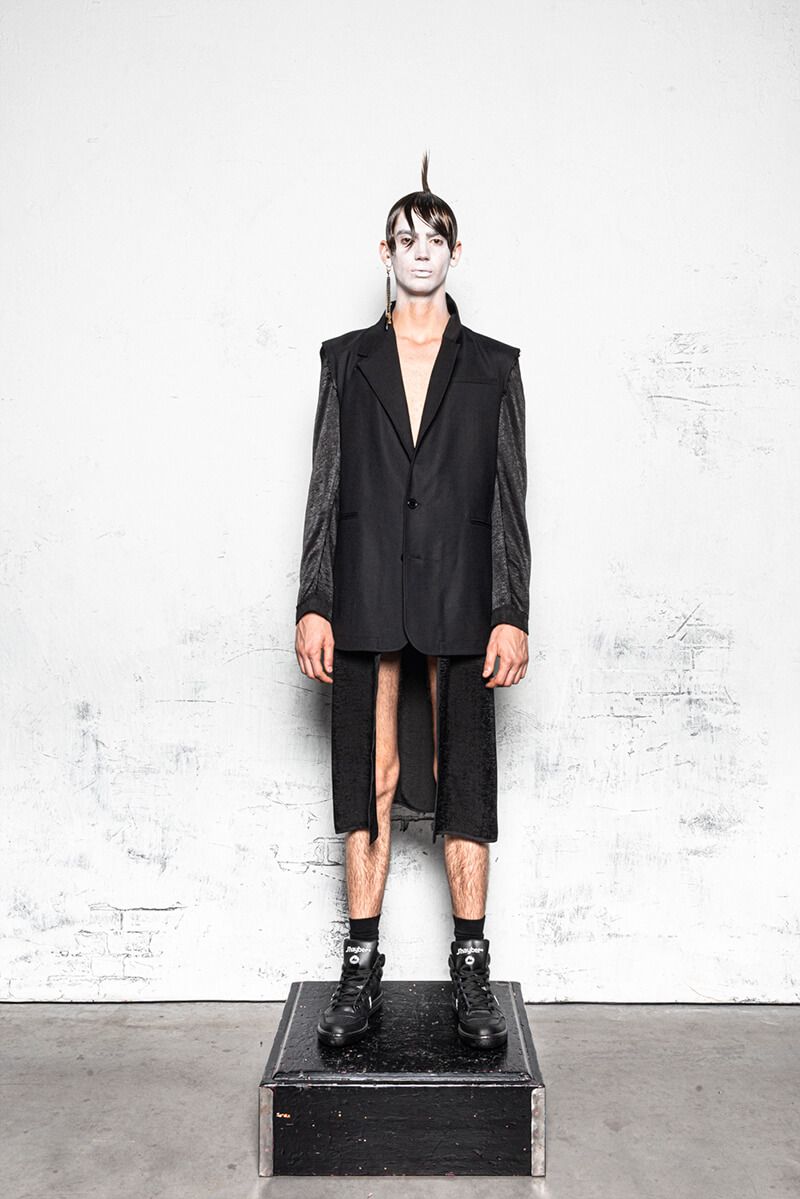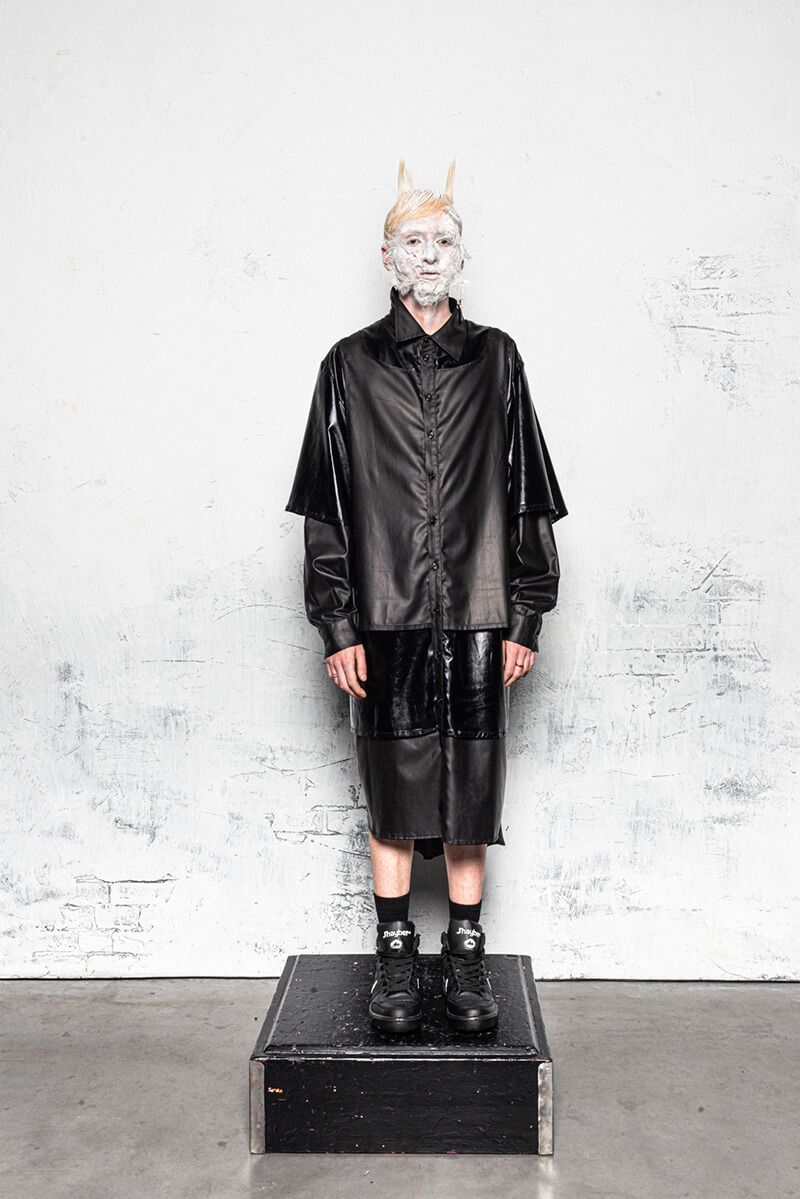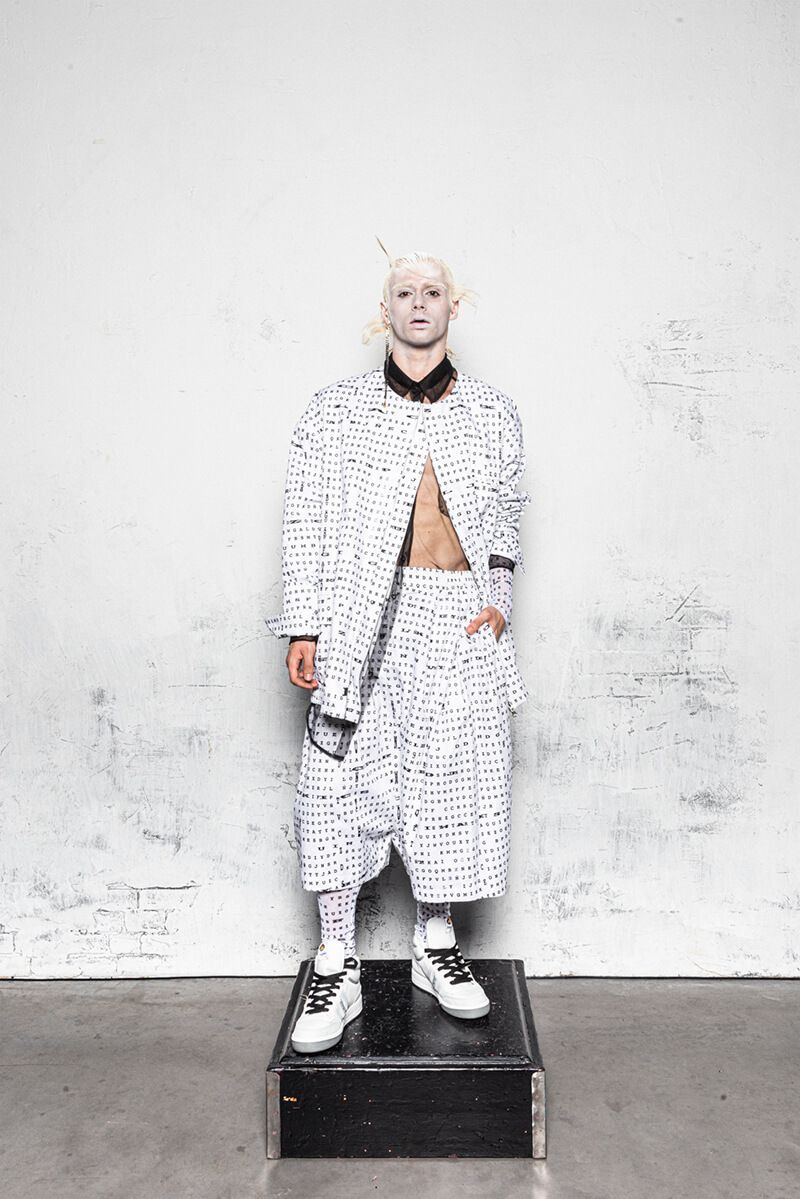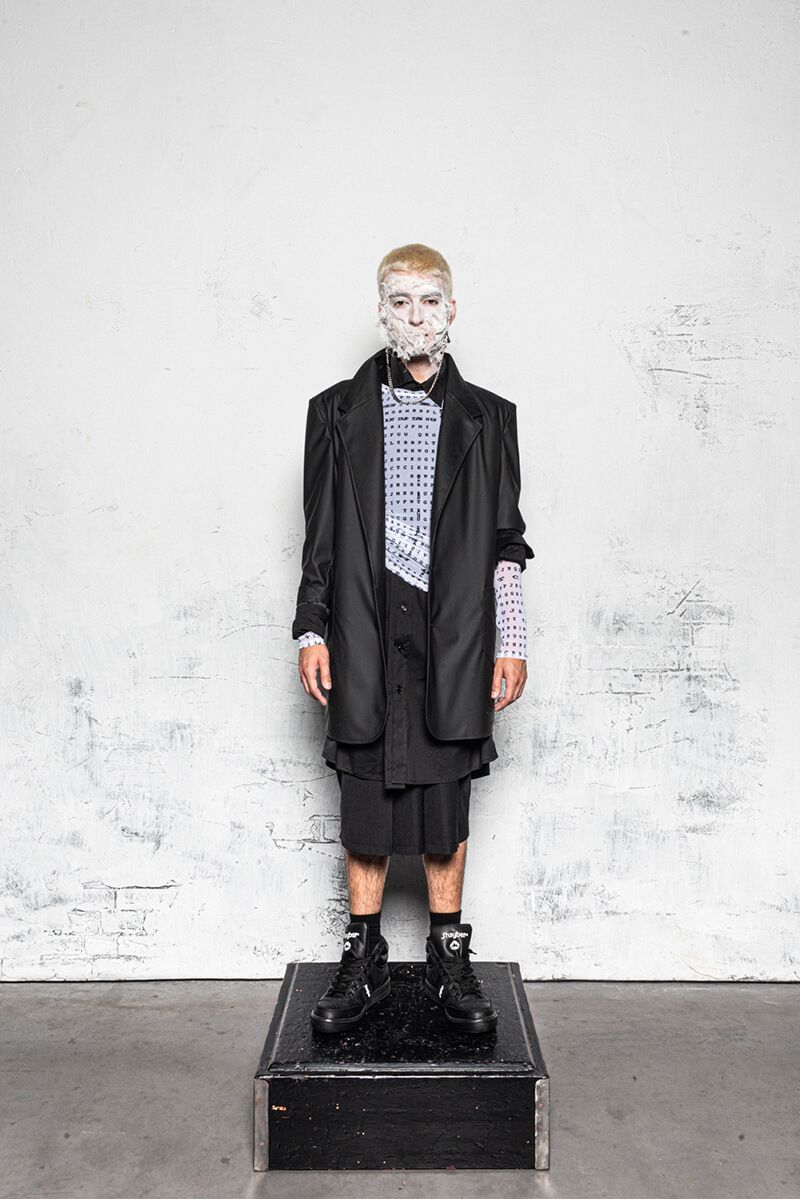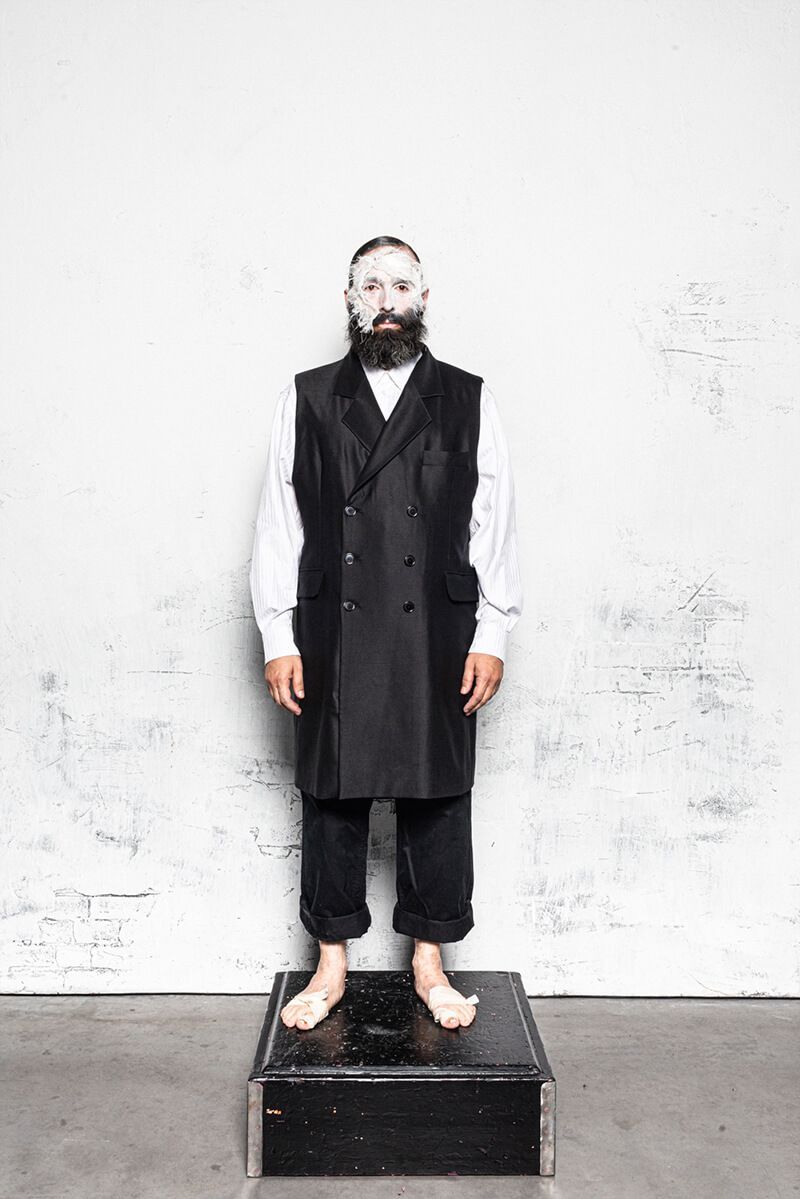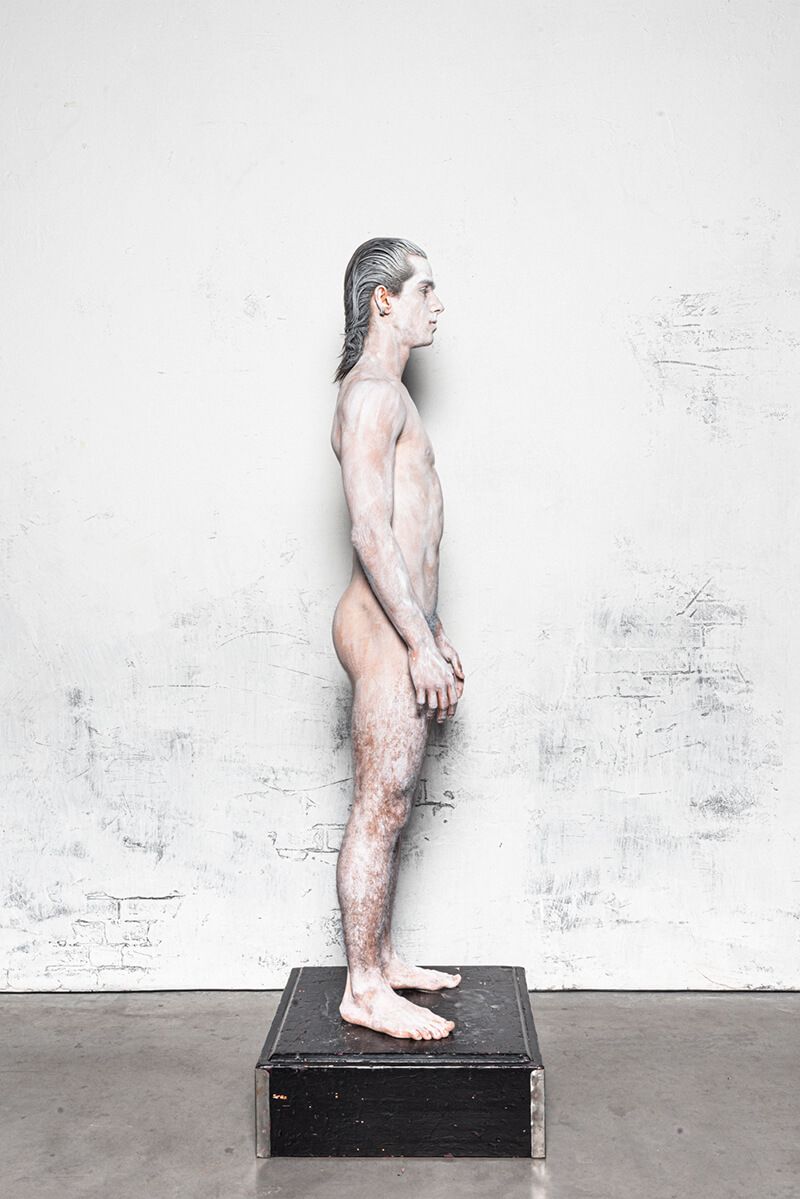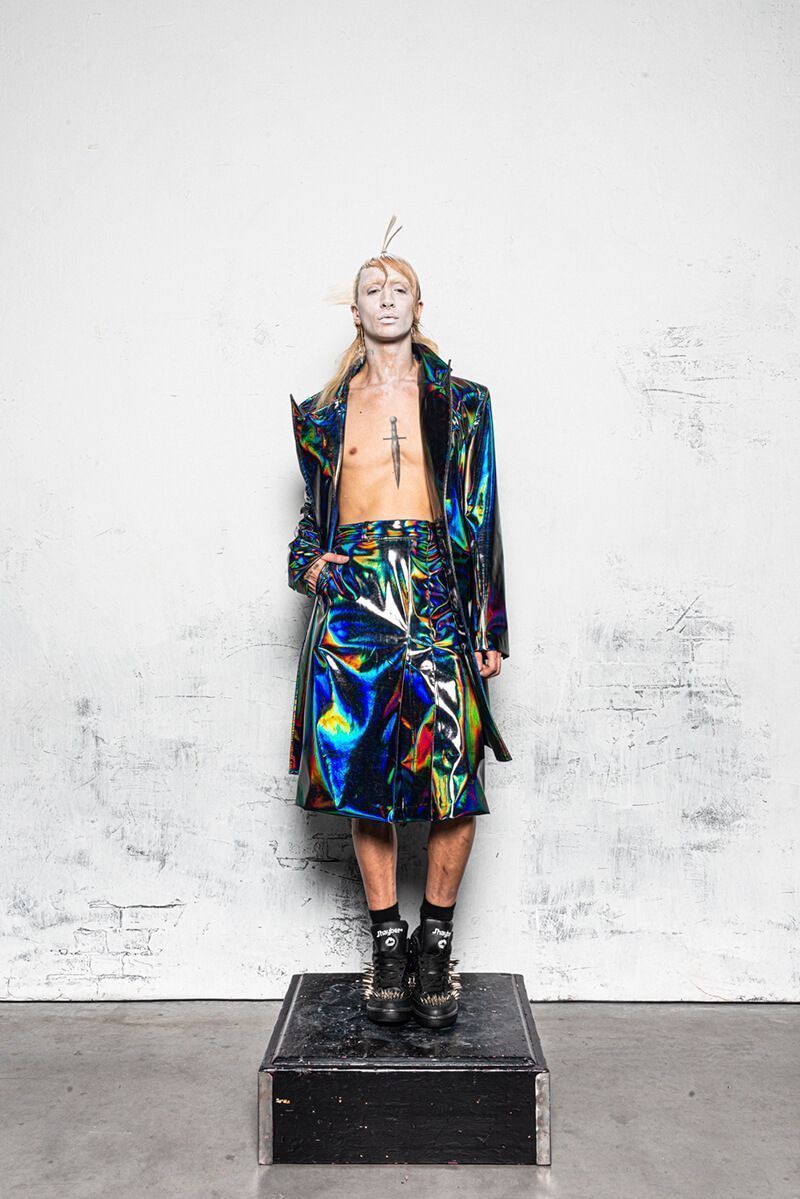 44 Studio has fascinated the public with a performance that expands the limits of fashion, demonstrating that conventions are dead and that it's not just about clothes, but about art.
At Highxtar we had the pleasure of talking to them. You can read the interview here.