READ IN: Español
It is true that Madrid has never reached the level of cities like Paris, London, Milan or New York, in terms of shops and style, but for some years now, all this has been changing progressively, giving way to some of the coolest shops in the capital and even, dare we say it, in Europe. The world of luxury and streetwear has evolved and continues to advance by leaps and bounds, and to be honest we don't know how far it will go. This has made the inhabitants of our beautiful city more and more interested in it and eager to discover new brands. For this reason, and for all lovers of luxury and this cultural movement, today we bring you a selection of stores where, whether you live here or are just passing through, you have to make a stop. Grab a pen and paper because we're getting started.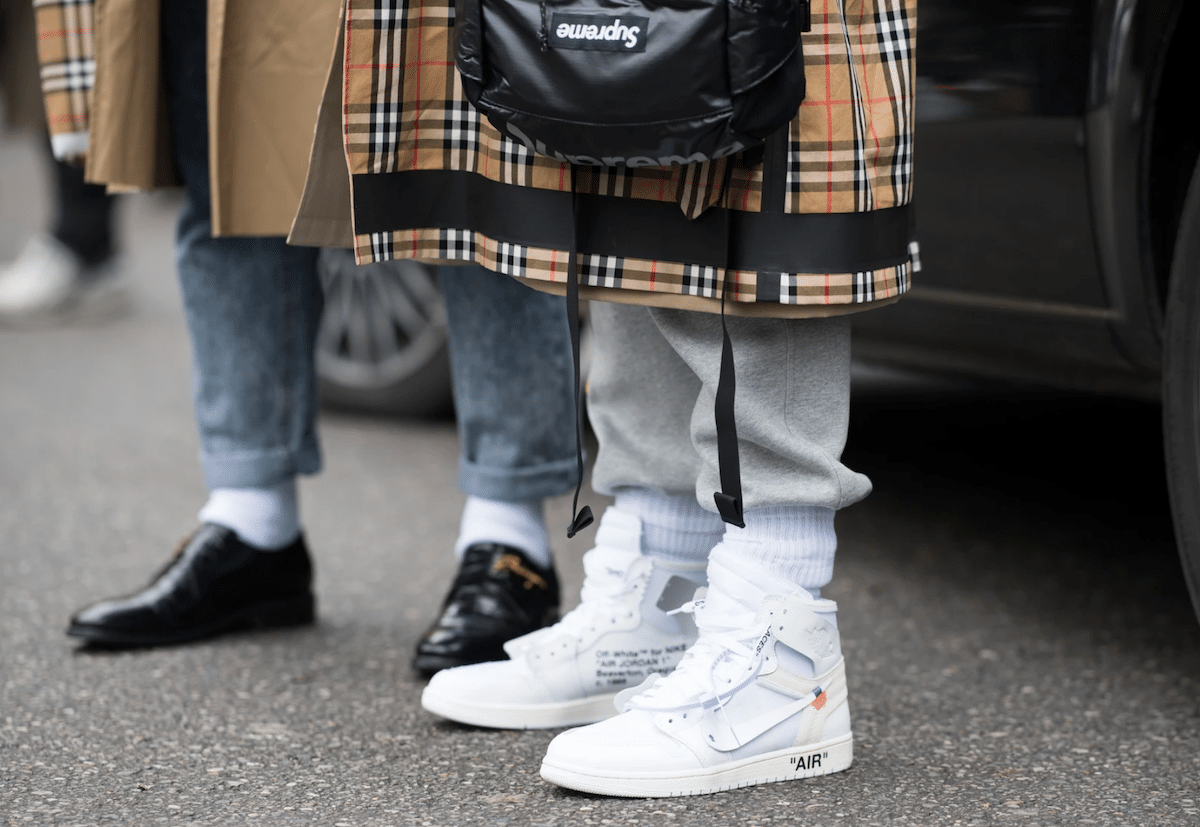 Wow Concept
It has been the last one to arrive in the city (WOW concept – Gran Via 18) and to join the exclusive group of shops we are talking about today. It is clear that after all the commotion they have caused during the weeks leading up to the opening, Dimas Gimeno's project has positioned itself as one of the best of the year, as you only have to take a look at Gran Vía in Madrid and see all the people carrying the establishment's characteristic green bags. Some have called it a shopping centre, but we prefer to call it a concept store or, why not without sounding daring, the Spanish version of the mythical Colette in Paris.
Here, in addition to shopping, you can live an extrasensory experience and find everything you are looking for, but we warn you that there are no basic pieces or items, but rather the opposite, very exquisite and special. The truth is that Madrid needed something like this. As for fashion, which is what interests us, its impeccable selection of (resale) brand-name sneakers is what makes it an establishment where as soon as you enter you say "Wow". Some of the brands that make up the selection are: The Attico, Coperni, Nodaleto, Stand Studio, Miista, Collina Strada, Marni, By Far and many more to come.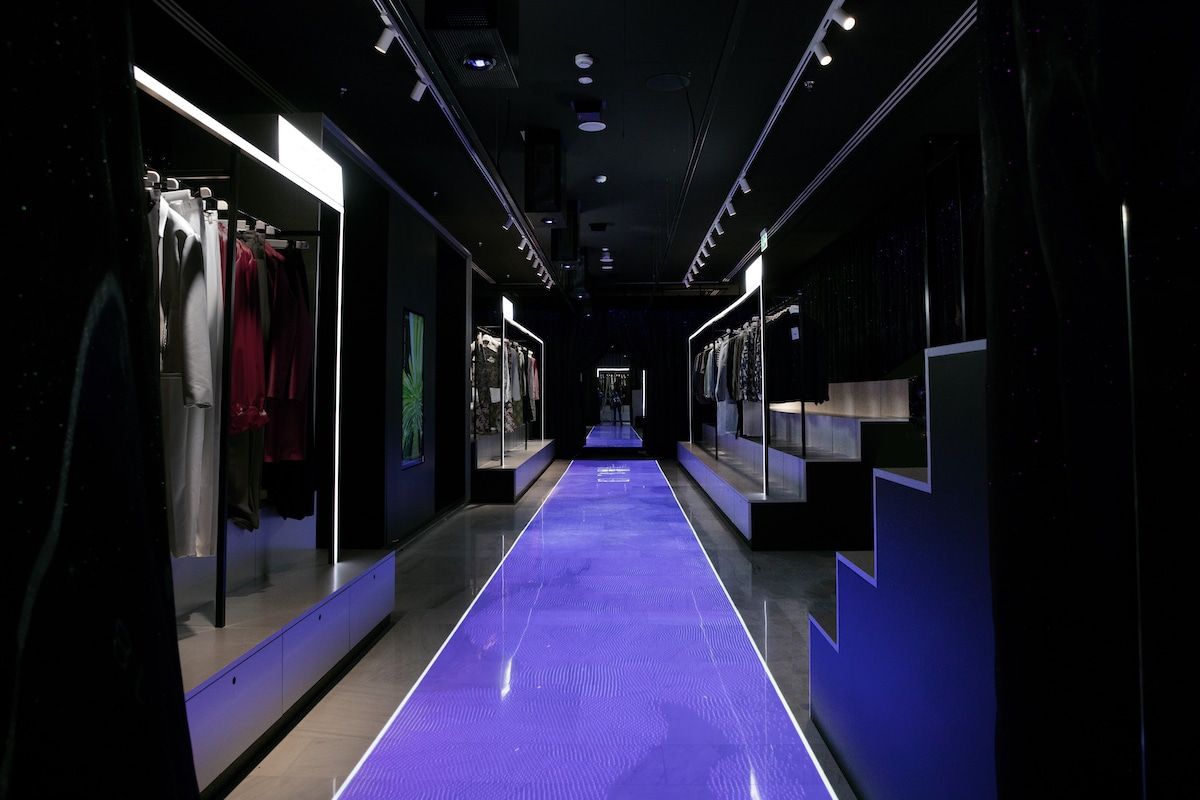 Ekseption
It is the undisputed queen of luxury and multi-brand stores in Spain. Yes, that's right, we couldn't start talking about Ekseption without categorising it as such. When we said at the beginning of this article that some of the shops in the capital could be among the coolest/best in Europe, we were referring specifically to this one. We could say that number 28 Velázquez Street is already an emblematic place where you can find everything you want and the most exclusive pieces from the most important designers in the world, such as: Balenciaga, Burberry, Maison Margiela, Balmain, Courrèges by Nicolas di Felice, JW ANDERSON, Ambush, Vetements, Celine, Jacquemus or Marine Serre. And because we're good, we'll let you in on a secret that many of you probably don't know. What's that? Well, this legendary boutique has a second one, located at number 2 Marqués de la Ensenada Street, where you can buy clothes and accessories from top brands with some discounts. There's no doubt that it's the best, why else has it been open for more than 20 years?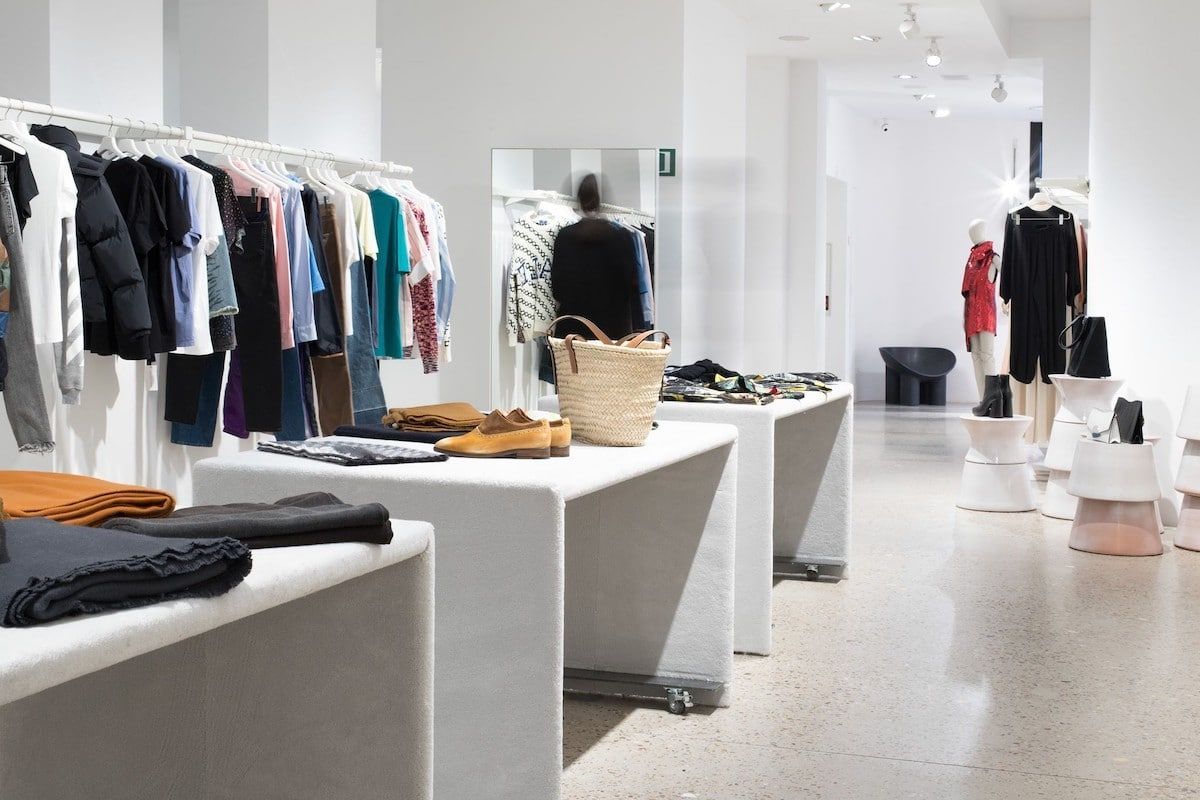 Minishop
And if we said before that Ekseption was the queen of luxury in Spain, in the case of Minishop we could say that it is the queen of streetwear, at least in Madrid. Located on Conde Duque, 22, this space is brimming with art, graffiti and an urban atmosphere and houses some of the most important brands and collabs you can find in Madrid, such as Raf Simons, Comme des garçons, Acné Studios, Bianca Chandôn, Awake Ny and Bode.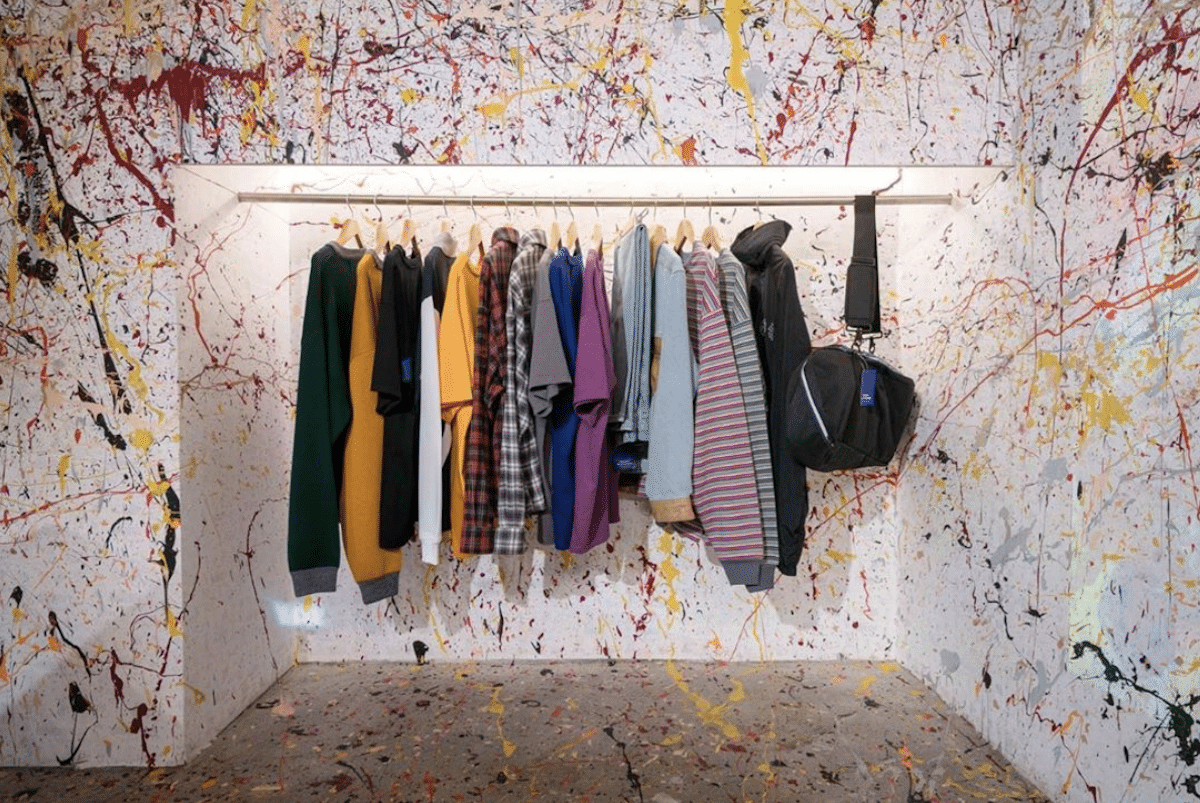 The Concept Store
Like Wow, The Concept Store is another of the latest to land in the capital. If you want to find shoes that are out of stock anywhere in the world or get your hands on some of the latest collabs, this is definitely the place for you. Here you'll find all kinds of sneakers and streetwear, although at a higher price, as it's a shop that specialises in resale. Just go to Jose Ortega y Gasset, 23 and take a look. Our favourites from there? The Air Jordan 1 Retro High by Dior.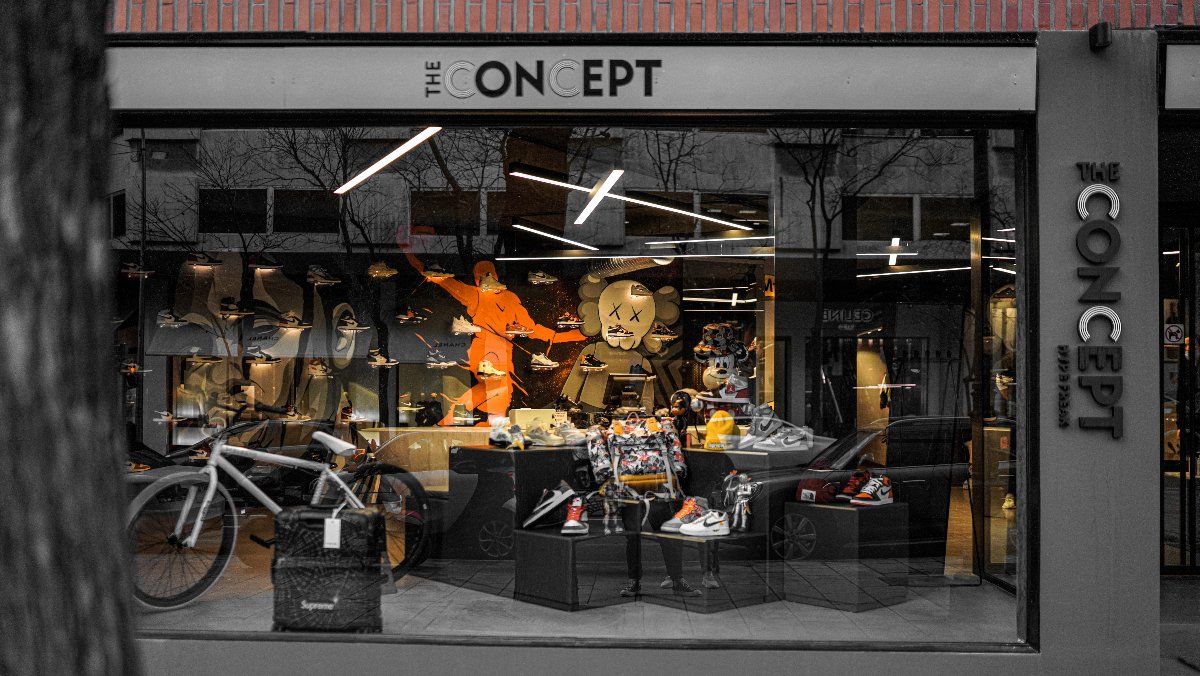 Footdistrict
Last but not least, Footdistrict (Valverde, 35) is our last suggestion when it comes to swag shops. As soon as we heard about its existence and saw the design that characterises the shop, we knew that what was hidden behind its shop window would be quite interesting. All the top brands can be found here, Casablanca, Kenzo, Stussy, Misbhv, Heron Preston or Rains. And of course, all of these will have to be accompanied by footwear, right? Well, they are here too. They have it all.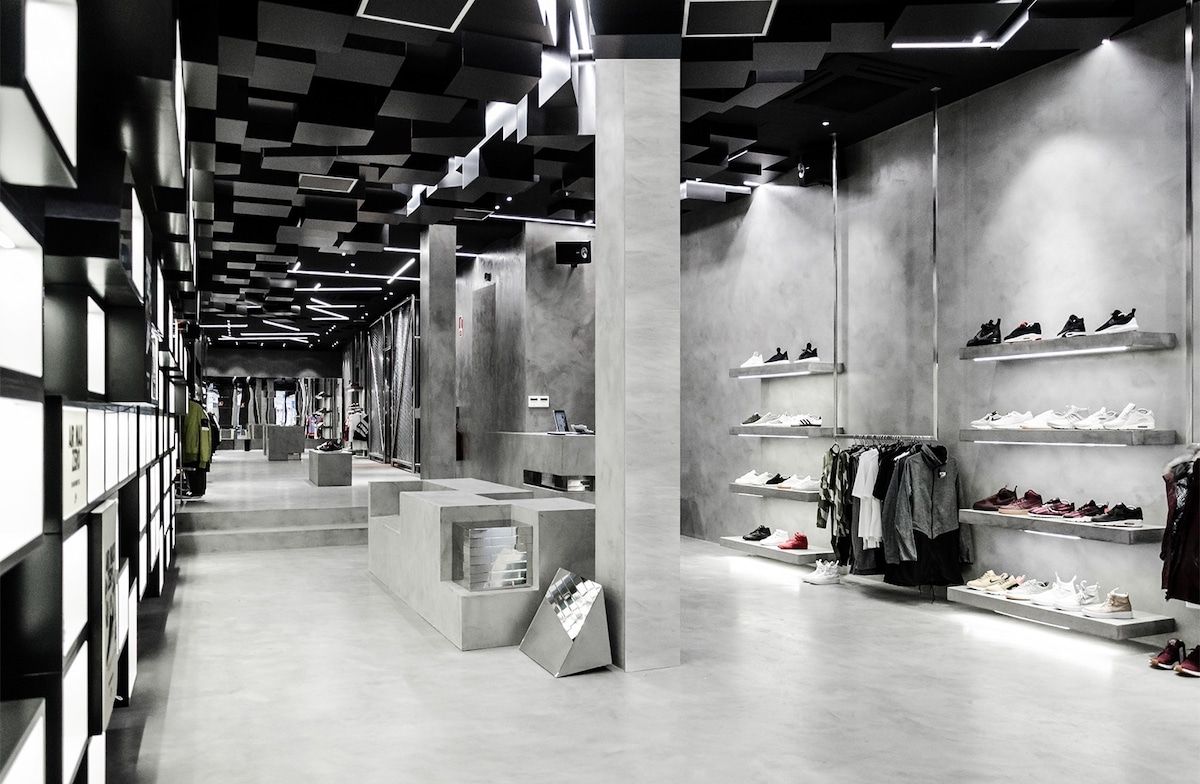 What do you think of our recommendations of stores in Madrid? Cool, right? Now that you know all these, it's impossible not to find something you like.