READ IN: Español
The idea behind all this is to reverse this country's tendency to look outwards and put the spotlight on home-grown talent, which is not only represented by a few names linked to the charts. We dedicate this issue to a number of emerging brands that are dressing the urban tribes through their exciting contemporary universes. And they are to be commended.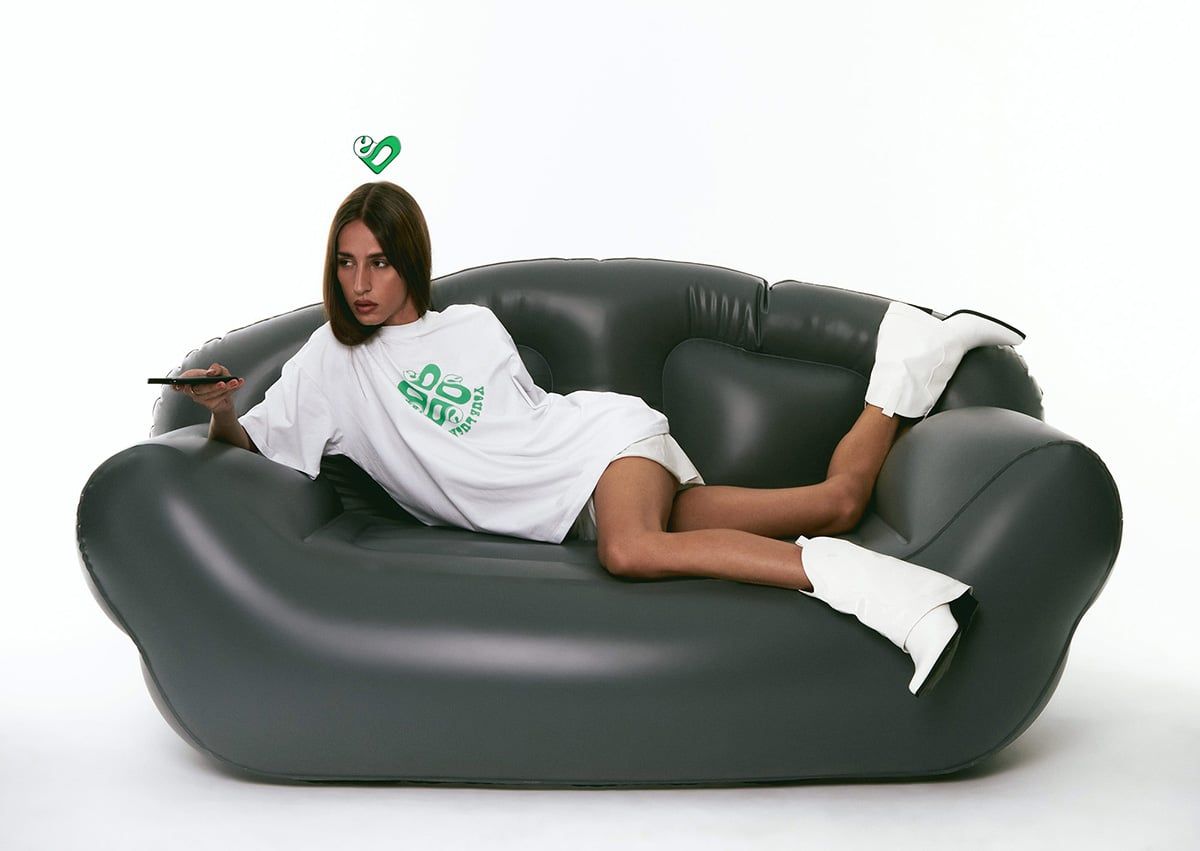 We have selected five Made in Spain brands that provide the style, values and ethics of our time. Don't miss them.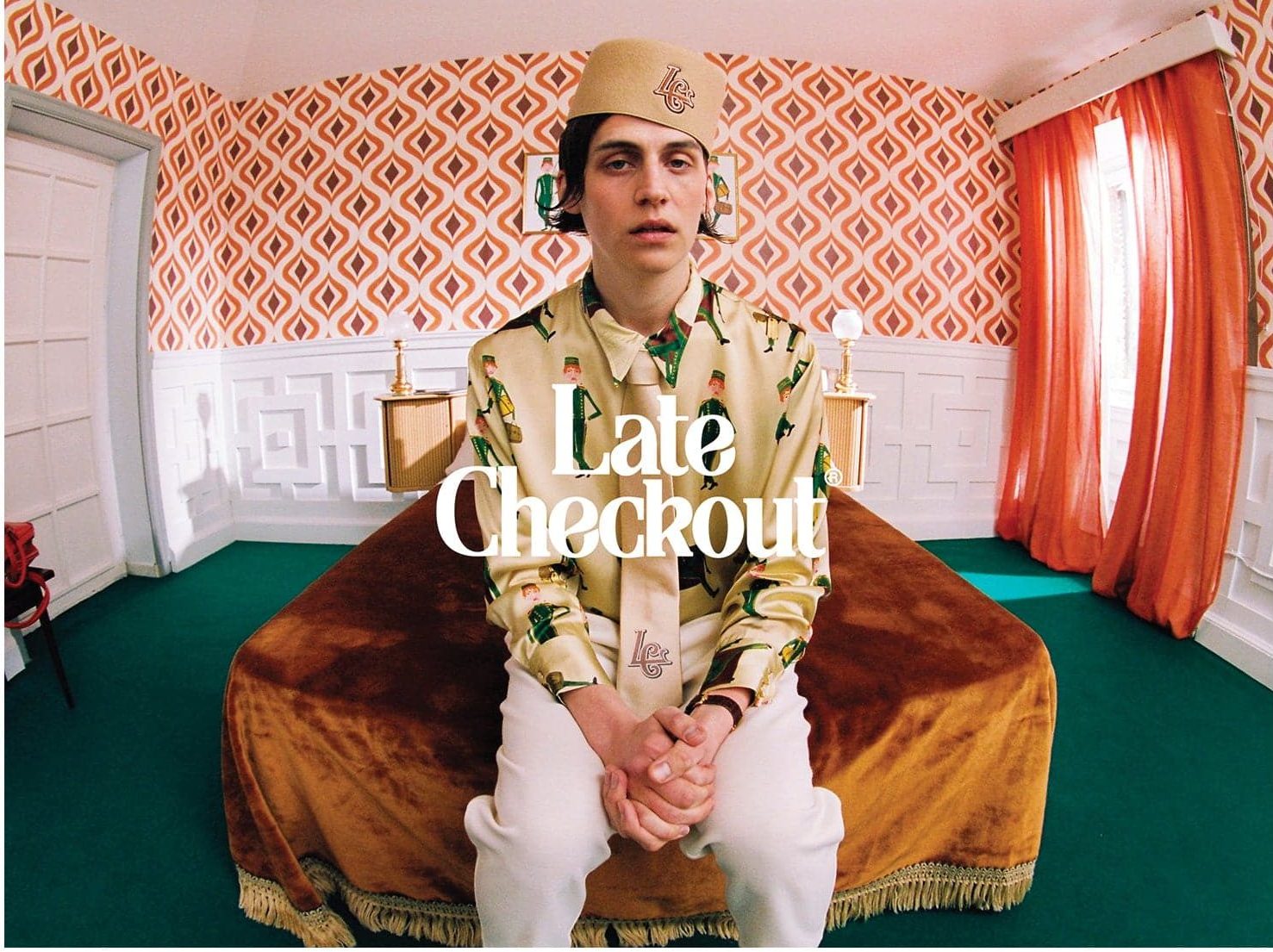 Late Checkout is the hedonistic brand created by Antón Álvarez and Álex Turrión in 2019, which more than a fashion label, is projected as a lifestyle (con)moved by the great beauty that surrounds us.
Through inspiration and artistic evasion, it draws from design codes such as seventies aesthetics, Wes Anderson's filmography or Hockney's pictorial work. All these references weave this utopian concept suspended between scenes of travel, hotels, work and parties until dawn in which the saturation of colour filters through.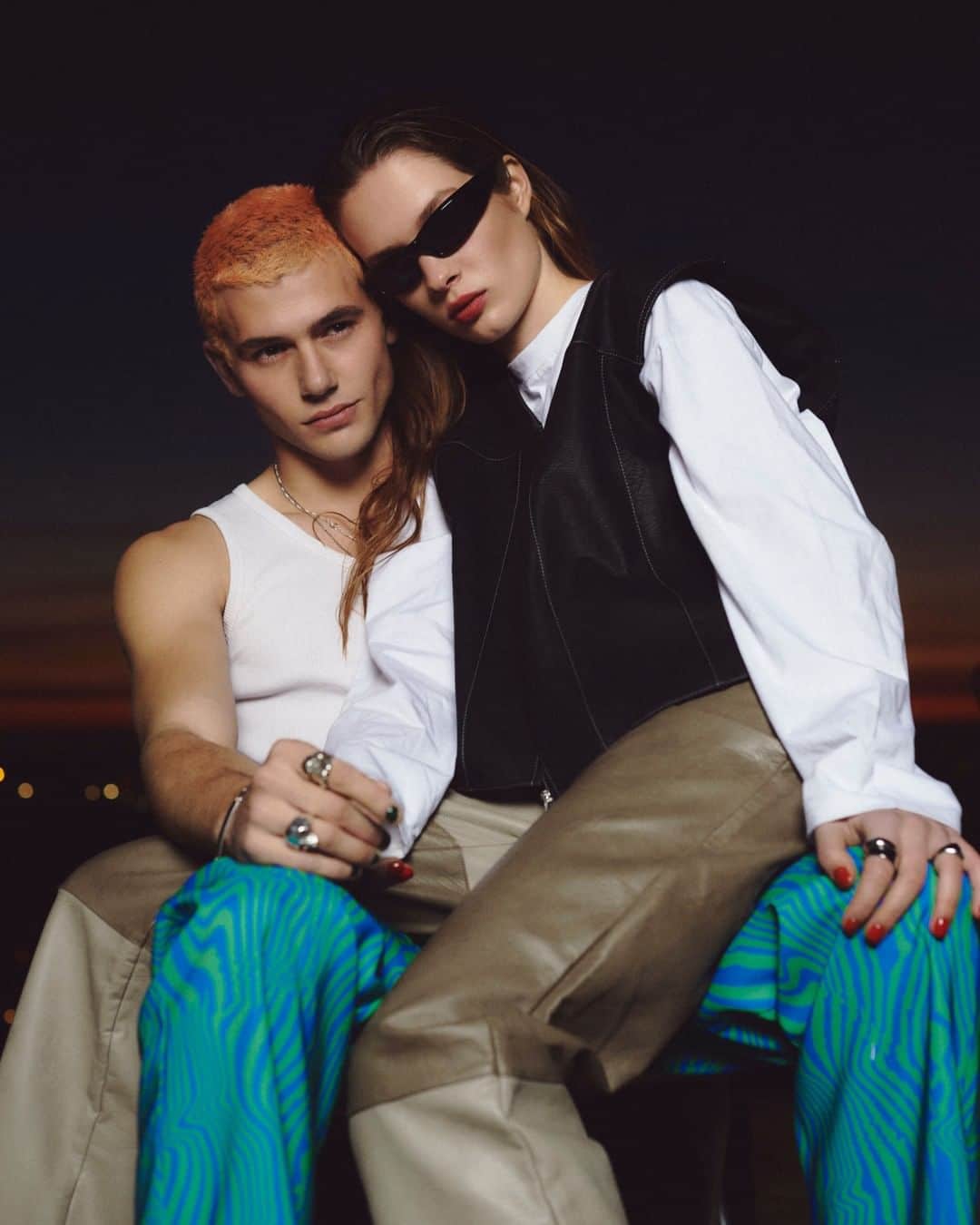 Why portray just one decade when you can merge them all? That could be one of the ideas behind Your Decade, the brand that was sown through sisterhood and flourished through nostalgia.
Alejandra, Pilar and Carmen make up the creative team of this fashion house that connects directly with the zeitgeist, not only by materializing genderless garments but also by constructing them in a sustainable way. Your Decade presents a constellation of pieces in materials such as vegan leather, psychedelic prints, and graphic T-shirts designed and manufactured in Spain, so that you can update your outsider wardrobe in the best possible way.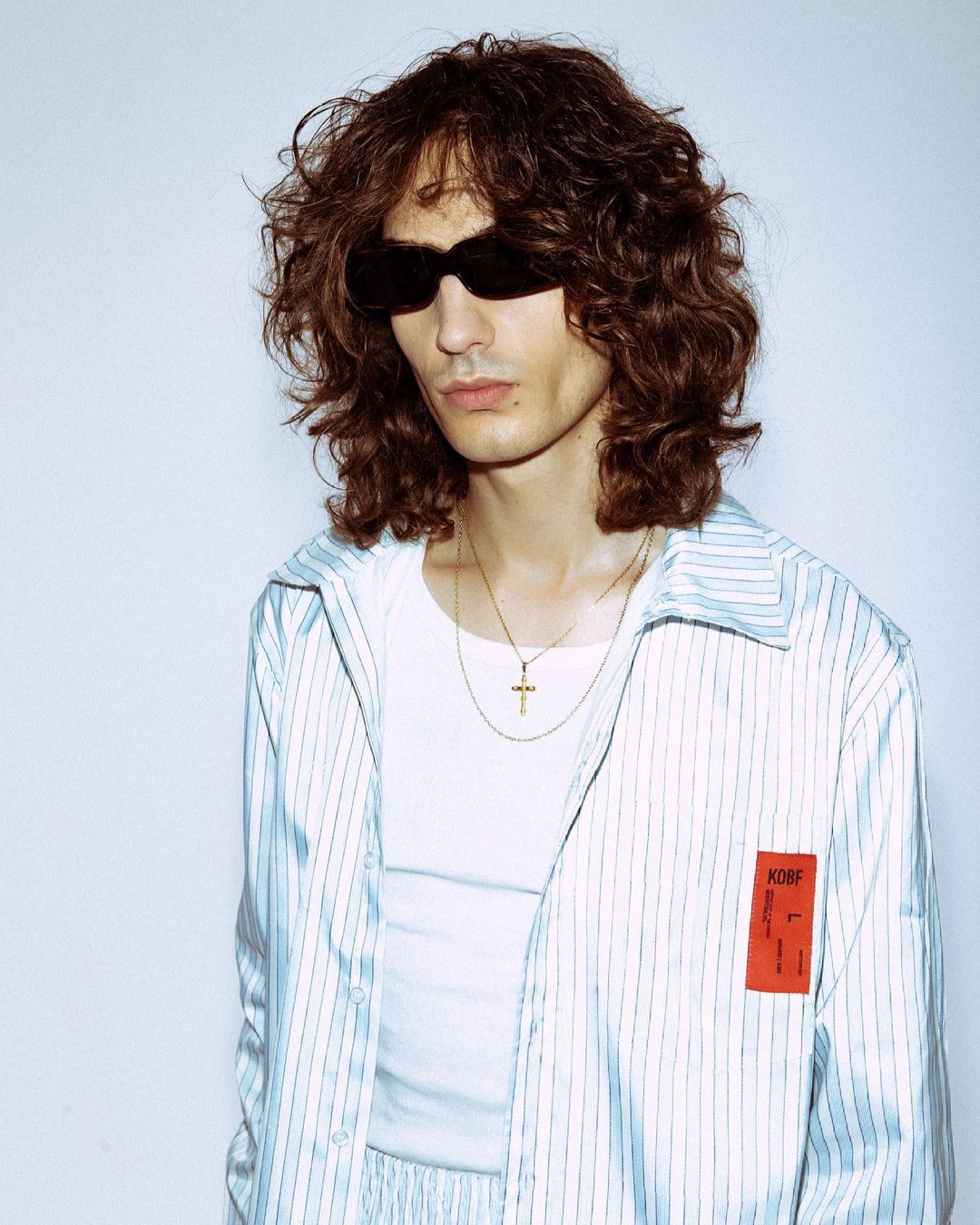 The lost generation of Kids of Broken Future takes on an activist #proearthmovement consciousness through fashion. This social critique is reflected in their irreverent aesthetic that arrhythmically fuses technical materials, artistic prints, images and screen prints that invite us to dance in the midst of revolution.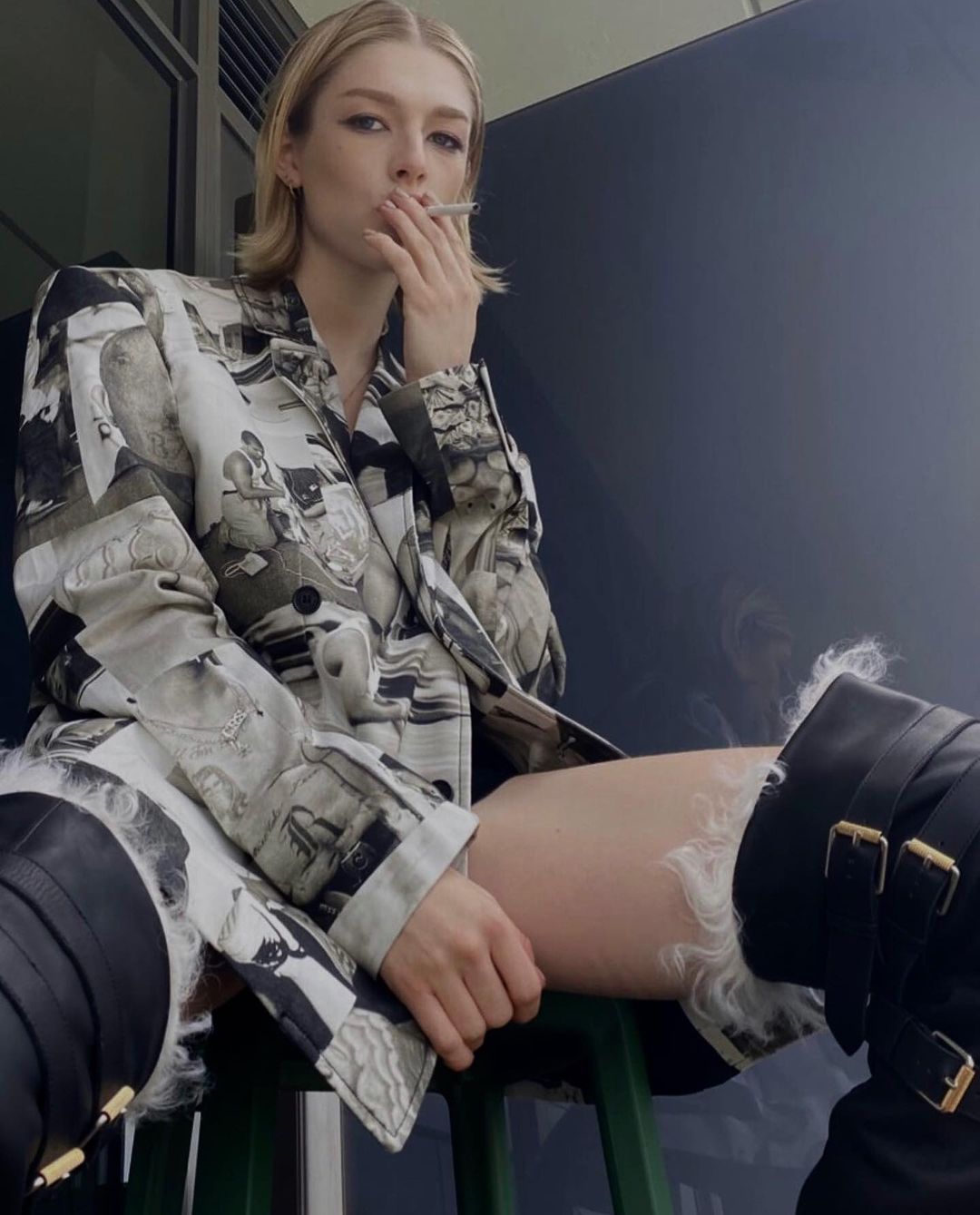 This streetwear brand, created by Elbio Bondaglio and Marta Sánchez, draws from the subcultures of skateboarding and hip hop, and was born to interpret the society or young people of 2050. Not being able to clearly visualize this idea of the future, was the result. Of course, if we have to live through this catharsis, let it at least be dressed as KOBF.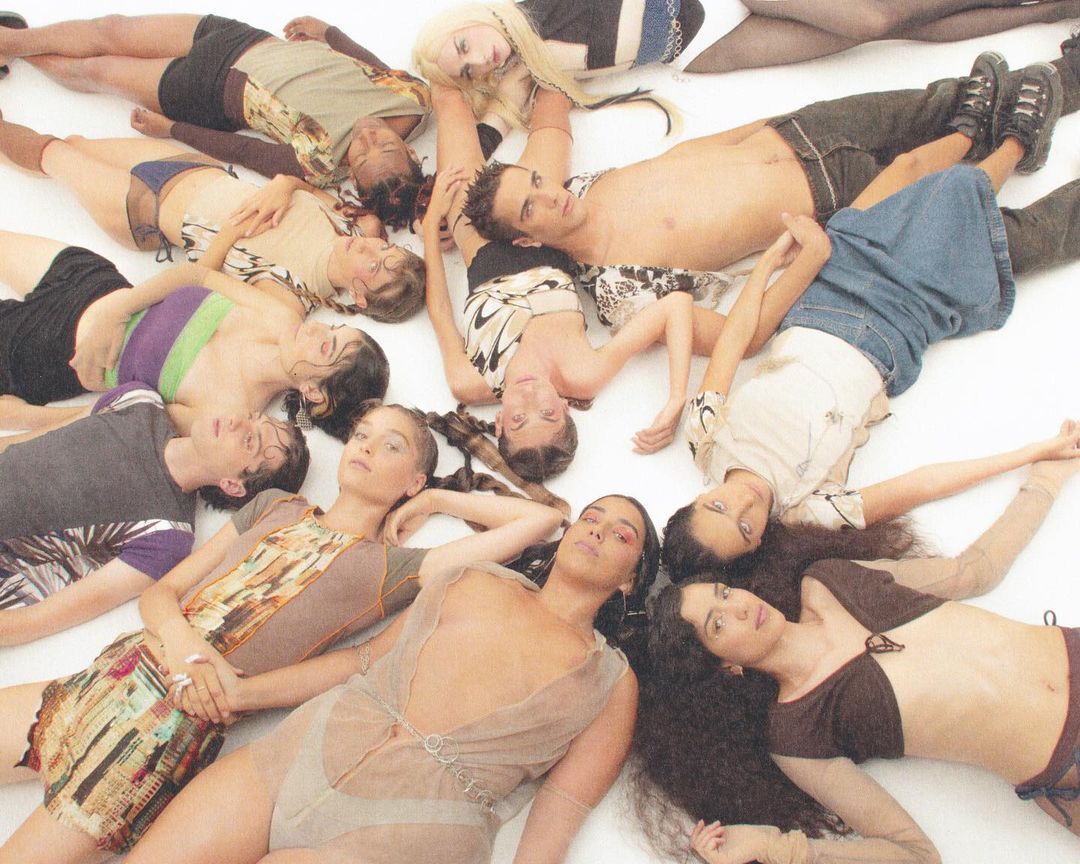 NIMPH sculpts upcycling pieces for all urban nymphs who want to escape through fantasy. Patty Mañá is the Catalan designer who creatively directs this inclusive queer fashion label "that explores and celebrates the richness of the imperfect and different", recycling the old to create garments that speak the language of our time.
Its creations are handmade in Barcelona, reviving the deadstock, as well as combining ethics and aesthetics in the same eco-futuristic narrative. In this sense, the brand celebrates diversity and imperfection through a safe and open space for all identities, ethnicities and dissident bodies.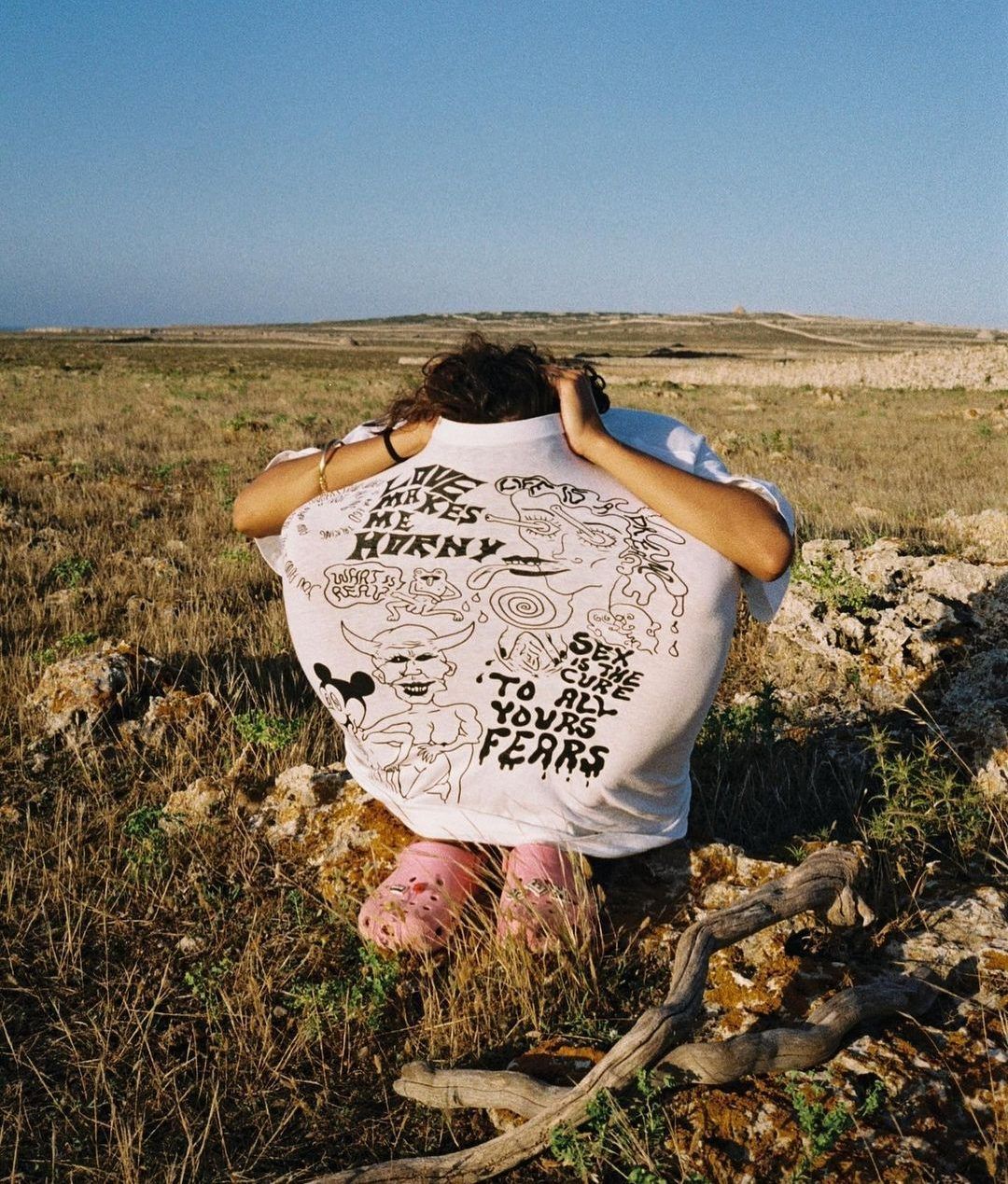 Purple Mind is the brand of model and actress Marina Ontanaya, known as Guindilla, which operates through Instagram. In her experimental garments, she fuses sex positivism with psychedelic characters, claiming love, nudity and freedom. Because "sex is the cure to all your fears".