Astrid Andersen is a Danish born menswear designer. In 2010 Andersen graduated from the MA Fashion Menswear course at the Royal College of Art. The young designer creates premium casualwear with a sports-inspired aesthetic. The collections, inspired by American streetwear, fuse modern fabrics and bold colours with sporty shapes and luxe finishes.
Astrid Andersen es una diseñadora de ropa masculina nacida en Dinamarca. En 2010 Andersen se graduó en MA Fashion Menswear en el Royal College of Art de Londres. La joven diseñadora crea ropa casual con una gran inspiración en la estética deportiva más futurista. Las colecciones beben del streetwear americano que se funde con tejidos modernos y colores vivos, con formas y acabados propios del sportdeluxe.
She loves sporty stuff. We know that. But which catapulted her into stardom is the way that Astrid understands the menswear (under our vision unisex) and the way that mixes the sport, highfashion and futuristic lines. She has only needed 6 years from the graduation to gain the respect of the fashion industry & VIP customers like: A$AP Rocky, Drake, Rihanna, Big Sean, Nas, Wiz Khalifa or Chris Brown.
Ama todo lo que tiene que ver con la tendencia deportiva, eso lo sabemos… Pero lo que realmente la ha catapultado a la fama es la forma en que Astrid entiende la ropa masculina (bajo nuestra visión unisex) y la forma en que mezcla el deporte con la alta costura y las líneas futuristas.  Sólo ha necesitado 6 años desde su graduación para ganarse el respeto de la industria de la moda y de los clientes VIP, entre los que podemos destacar: A$AP Rocky, Drake Rihanna, Big Sean, Nas, Wiz Khalifa o Chris Brown.
The current season on stores (SS16) is inspired by the kitsch cult 90's classics like "Big Trouble In Little China".  An age of analog effects and 8-bit interpretations of the future and Hip Hop videos in the golden age of music TV. Astrid Andersen has joined forces also w/ A$AP Ferg and they have co-created a fashion film and bespoke soundtrack to accompany the collection. You can watch the video below…
La temporada que actualmente está en las tiendas se inspira en los clásicos del kitsch de culto de los años 90 como "Big Trouble In Little China". Una era de efectos analógicos e interpretaciones futuristas desarrolladas en 8-Bit y los videos de Hip Hop de la época dorada de los "music channels". Astrid Andersen ha unido fuerzas también w / A$AP Ferg y han co-creado una película de moda y la banda sonora a medida para acompañar la colección SS16. Puedes ver el vídeo a continuación…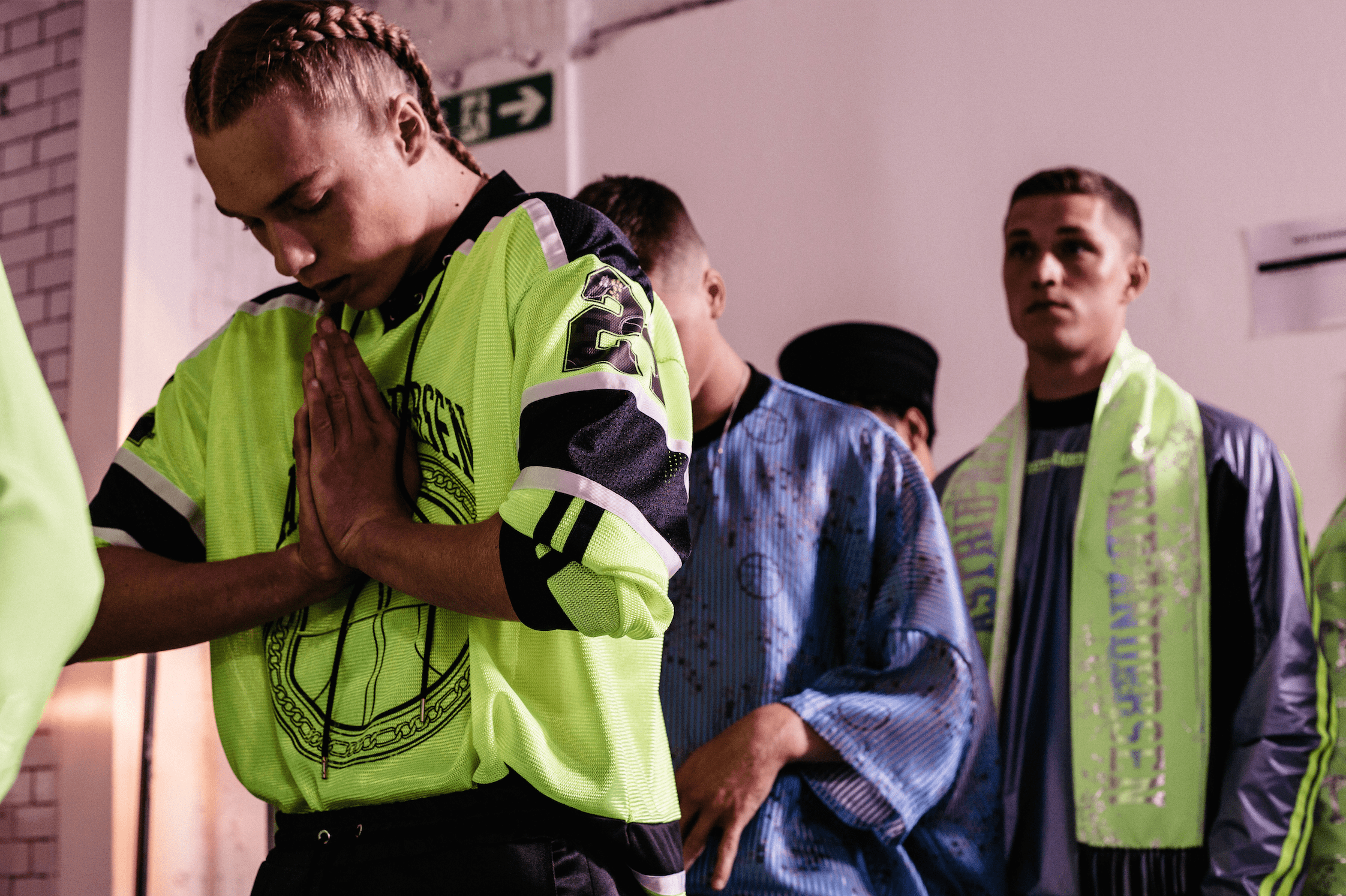 VIDEO: Astrid Andersen X A$AP Ferg - Water (Fashion Film SS16) - #mustwatch
-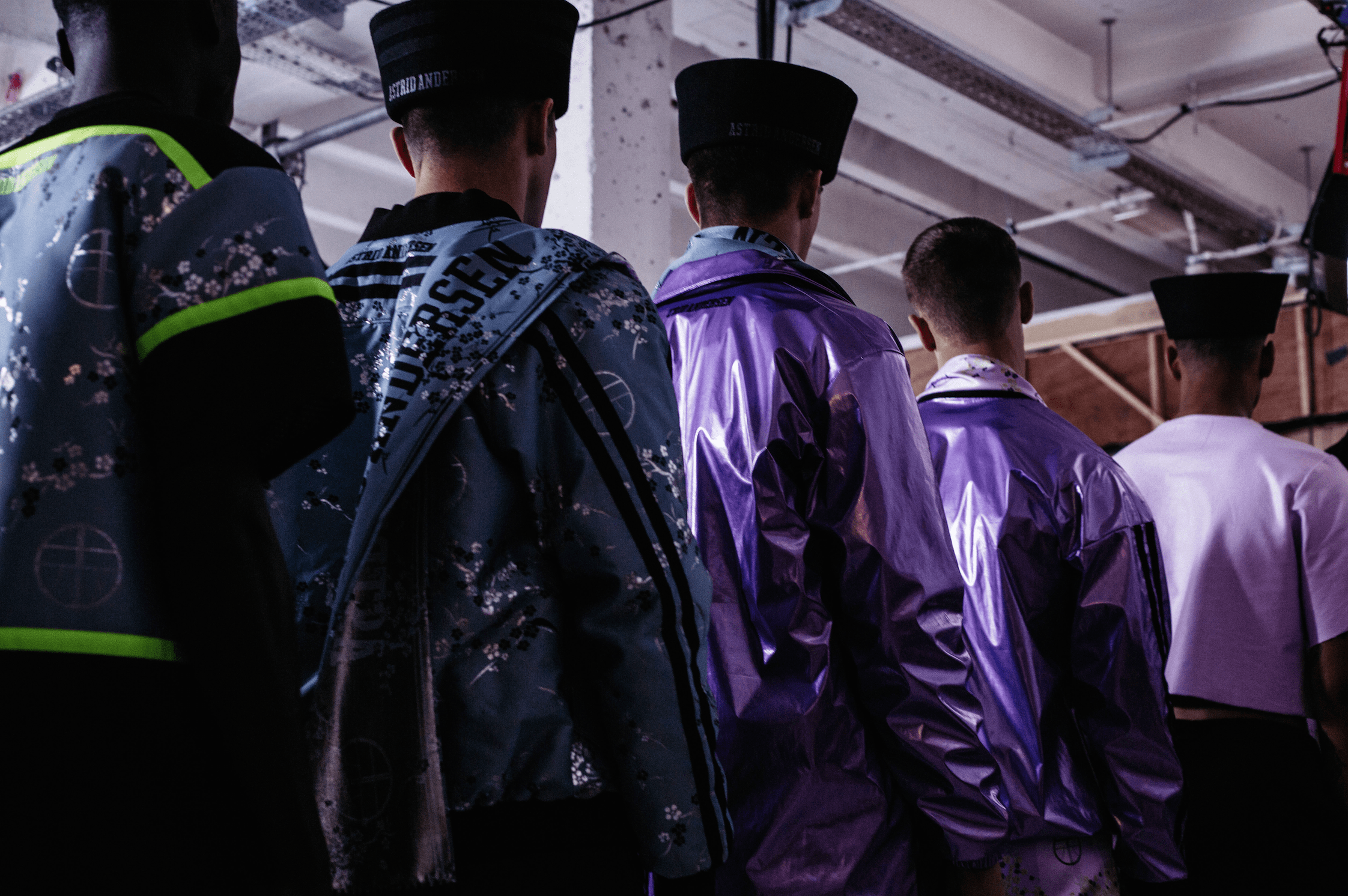 Her upcoming collection (FW16) includes again a collaboration with Red Bull Catwalk Studio. The FW16 runs under the beats provided by French DJ/producer Brodinski, who has created a unique mix for the show.
Su inminente colección (FW16) incluye, otra vez, una colaboración con Red Bull Catwalk Studio. FW16 corre bajo los beats proporcionados por el Dj y productor francés Brodinski, quién ha creado un mix único para el show.
Note: check all of Red Bull's Catwalk Studio stories in one place here.
Nota: todas las colaboraciones de Red Bull Catwalk Studio aquí.
For the 2016 Fall/Winter season Astrid plays on fabrics and her love for 90s culture and fashion had an air of militarism. With a big focus on the fabrics we perceived a big predominance of muscular lines and hefty jackets; bold reds, khakis and a bright turquoise. These clothes will be on stores at the en of the summer.
En la colección Otoño / Invierno 2016 Astrid juega con los tejidos que mezcla con su pasión por la cultura y moda de los 90's con cierto aire de militarismo. Con gran énfasis en las telas, percibimos el predominio de líneas que acentúan las formas, chaquetas rígidas, rojos intensos, khakis y brillos color turquesa. Estas prendas estarán en las tiendas a final de verano.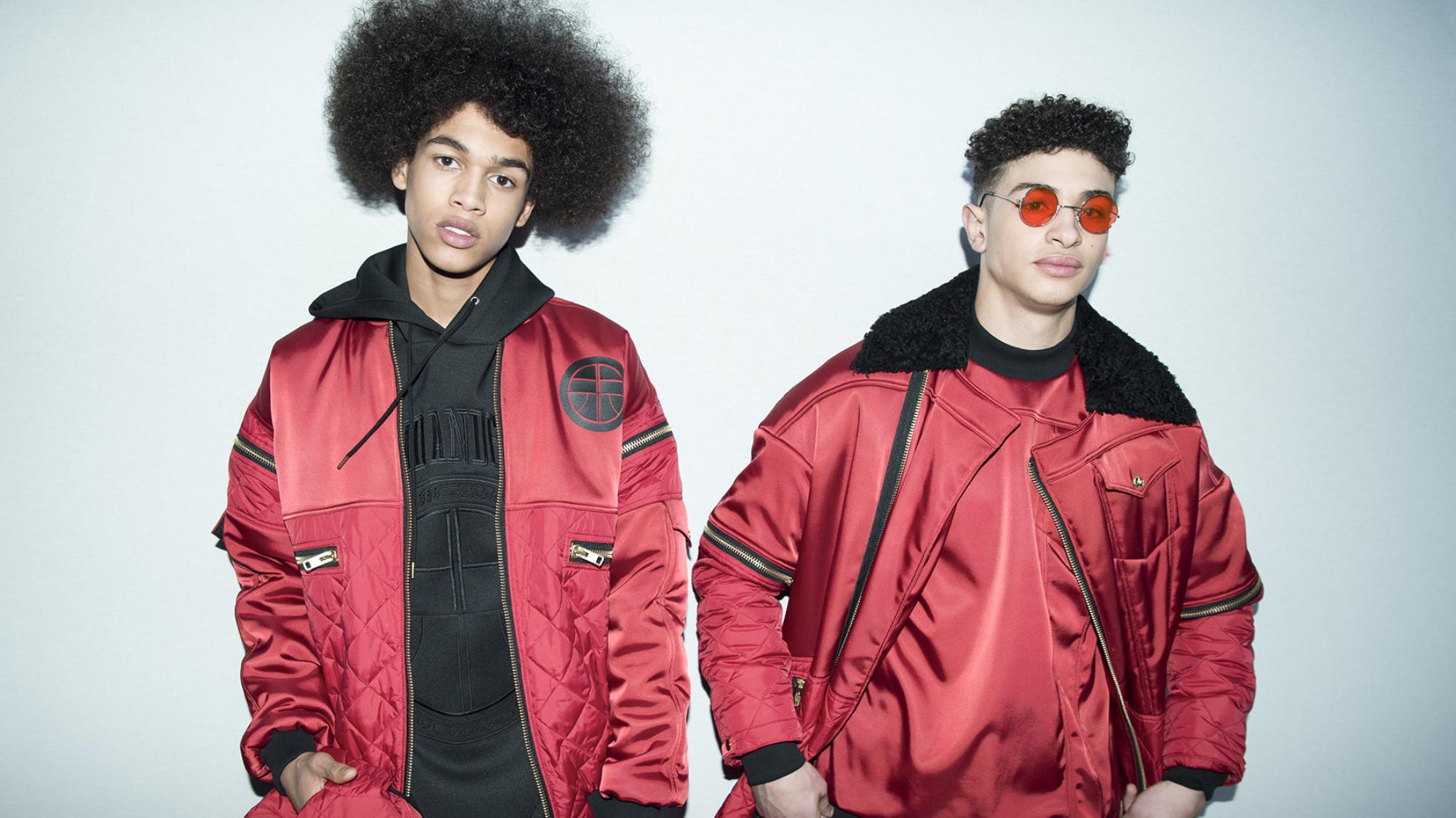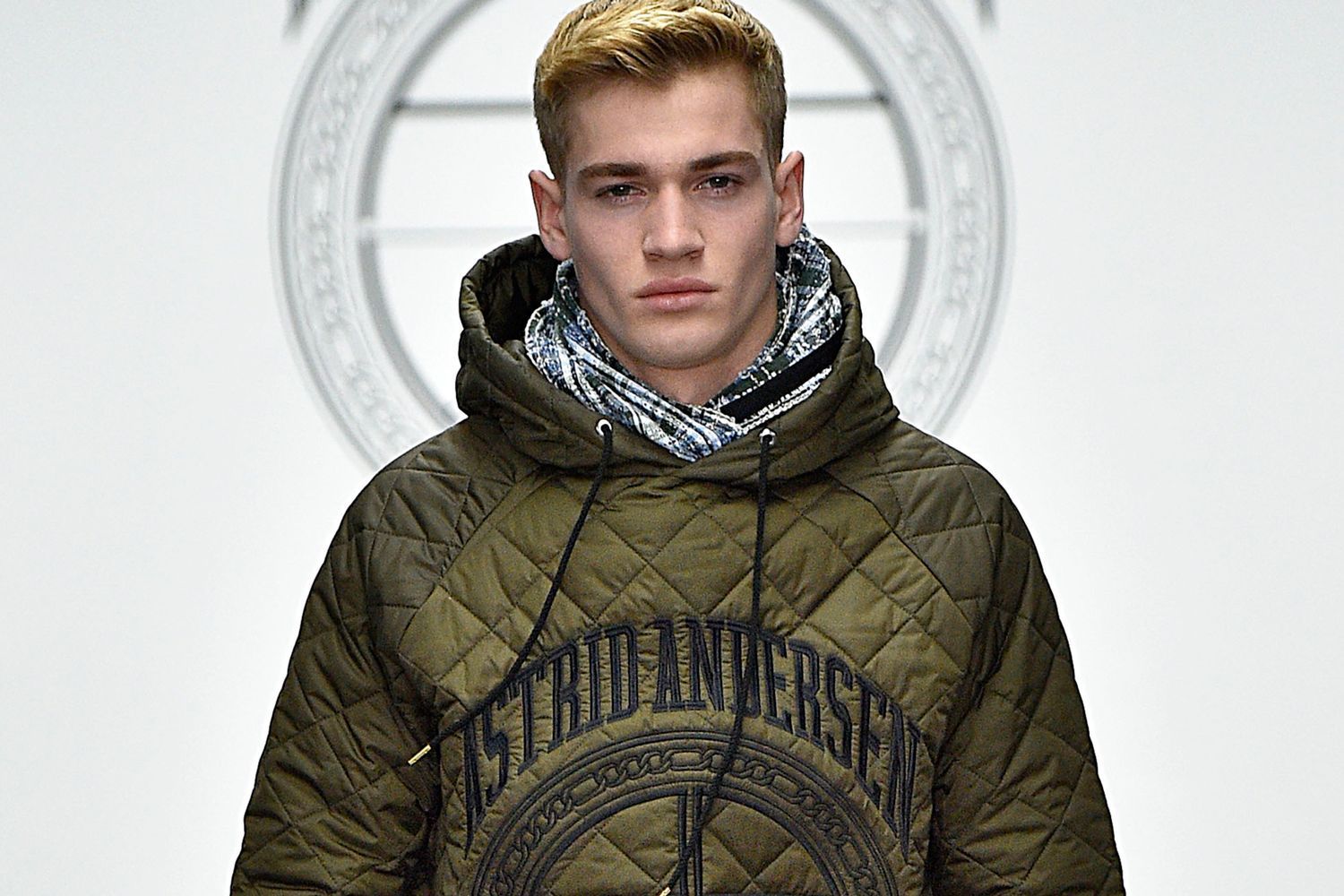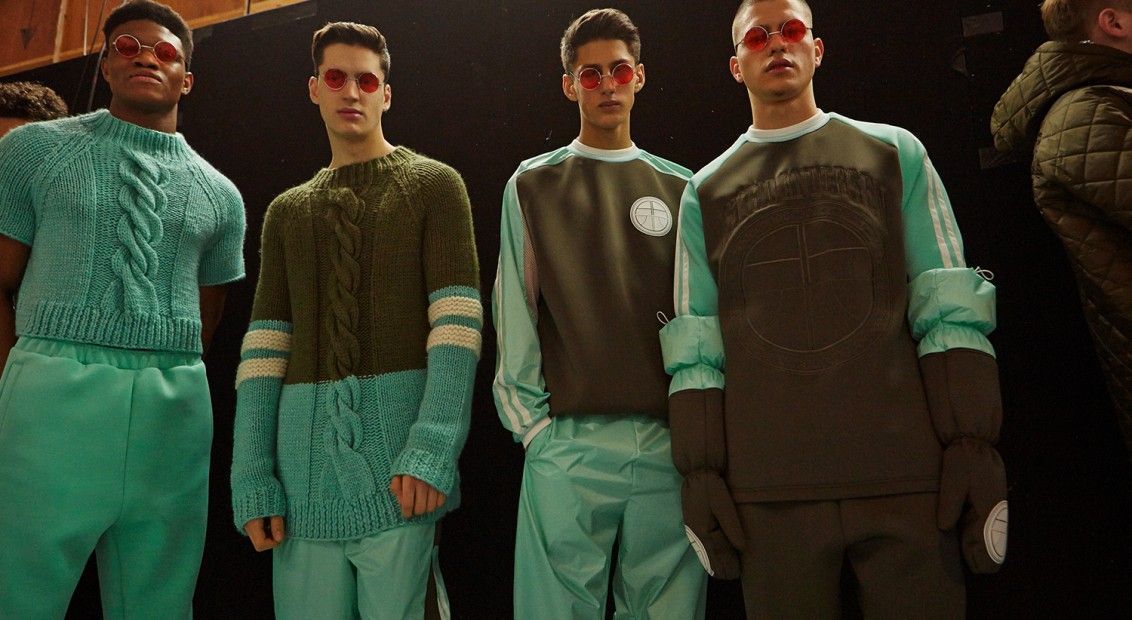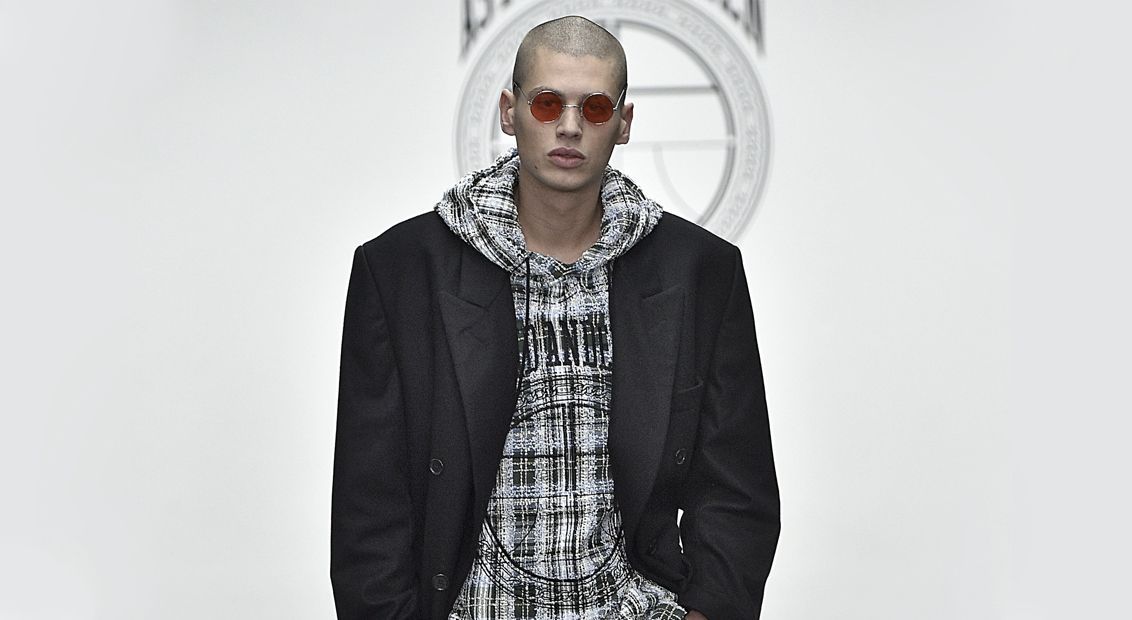 Astrid Andersen in her short but big career has collaborated with retailers internationally on capsule collection and limited edition ranges including GR8 in Tokyo, Wildstyle in LA, 424 on Fairfax in LA and Storm in Copenhagen.
Astrid Andersen en su corte pero intensa carrera ha colaborado con tiendas de todo el mundo realizando colecciones cápsula y ediciones limitadas entre las que podemos encontrar GR8 en Tokyo, Wildstyle en LA, 424 on Fairfax en LA and Storm en Copenhagen.
We have already put our radar over Astrid, so we will keep you informed about all her new collections and collabs!
Ya hemos puesto nuestro radar sobre Astrid, así que… ¡os mantendremos informados sobre todas sus nuevas colecciones y colaboraciones!
#mustfollow: @anstridandersens