READ IN: Español
Anthony Vaccarello illuminated the sky of Paris by taking as an accomplice the Eiffel Tower which shone like never before. On a spectacular stage in the Champ de Mars, the models paraded with the new Saint Laurent collection for the SS20 season. A very sensual total black proposal.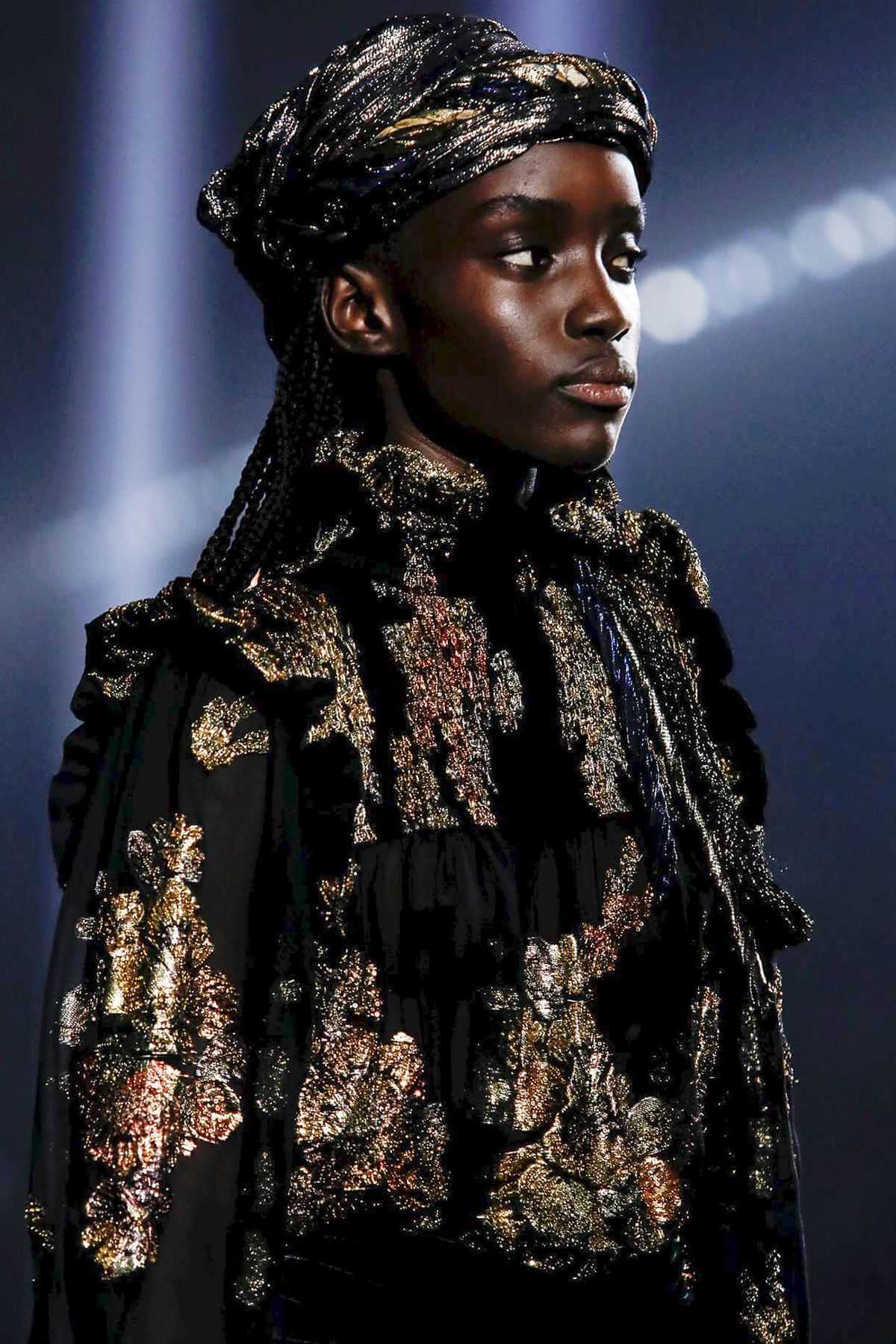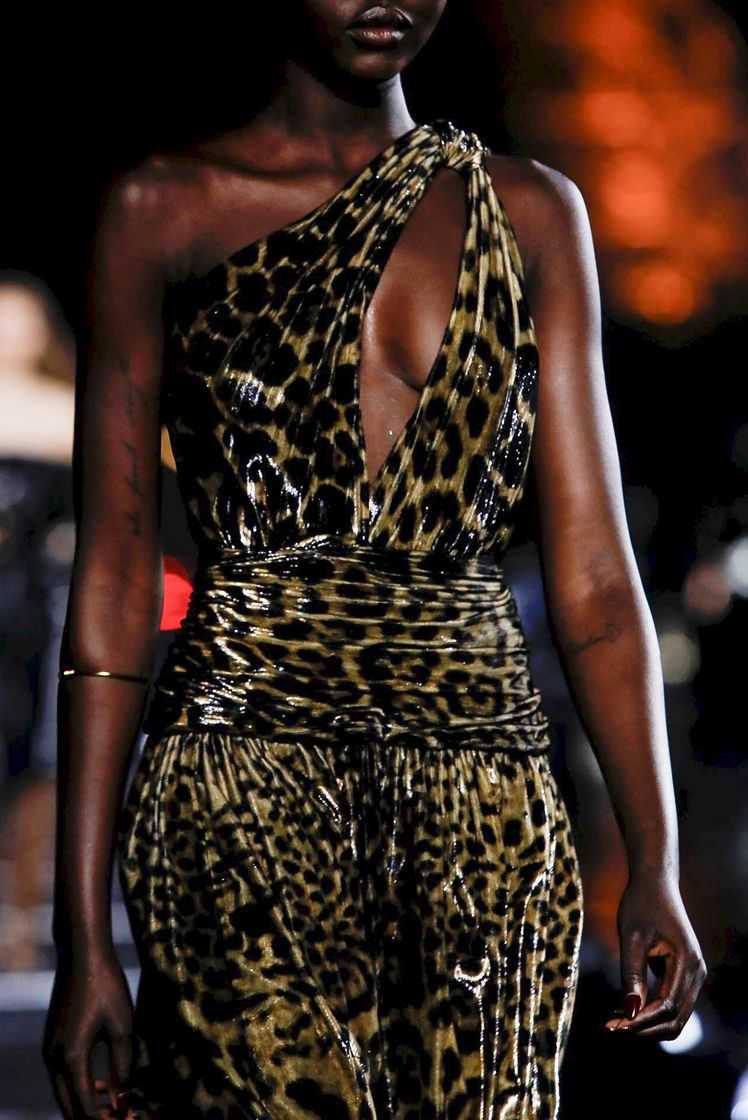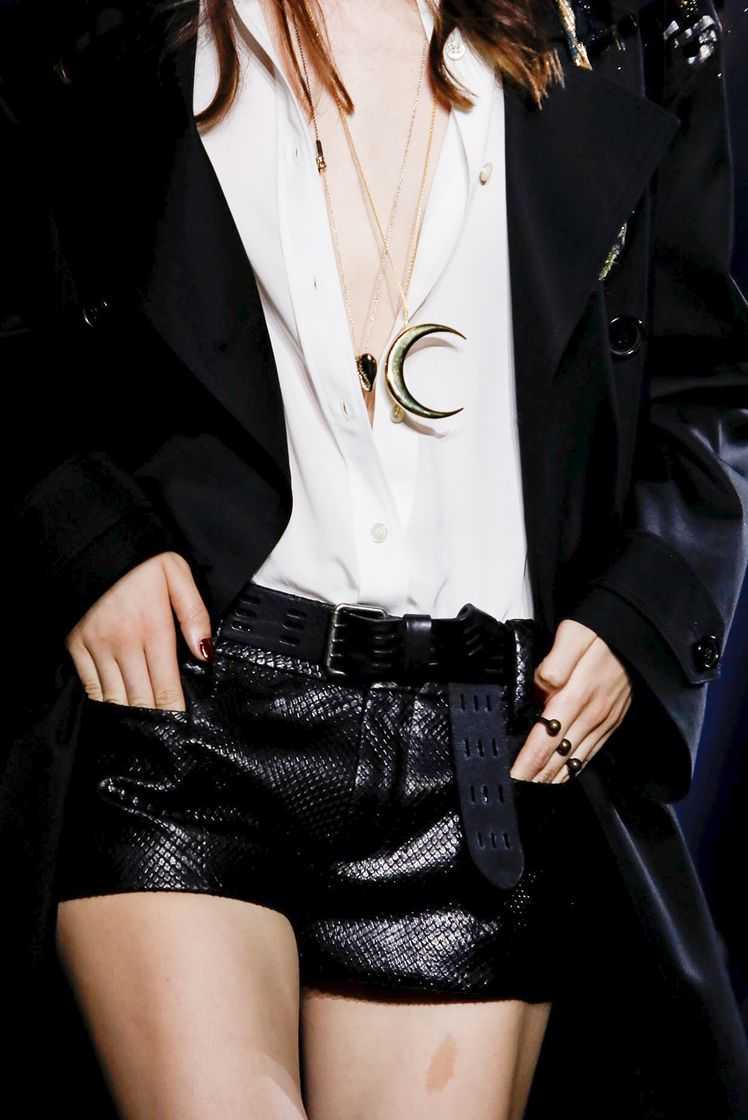 The creative director of the French brand has recovered the "Russian peasant" collection from 1976 for the Paris fashion week. He already did it in 2018 transforming it with a rock aesthetic, but on this occasion,  he wanted to maintain the character and the original bohemian line with a contemporary addition. This is not the first time that the Belgian designer has returned to the origins of the brand, in the FW19 season he was inclined towards the vintage influence of Saint Laurent.
Brilliant silhouettes sprinkled with sequins and golden reflections have determined the designer's proposal for 2020, which reinterprets with modernity the codes of the French firm. Rich materials together with velvet and tulle, so present in this fashion week, have been used to make YSL pieces.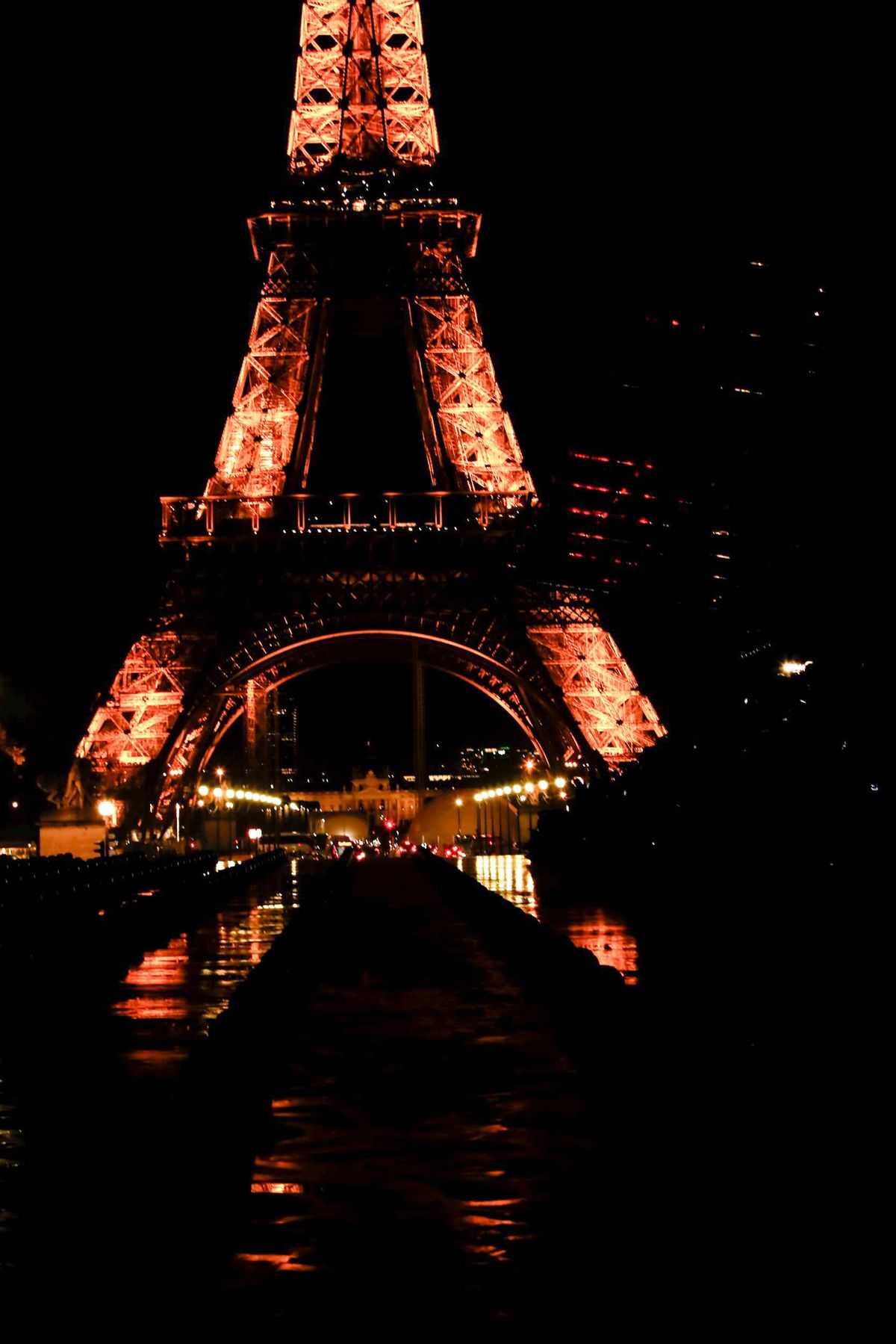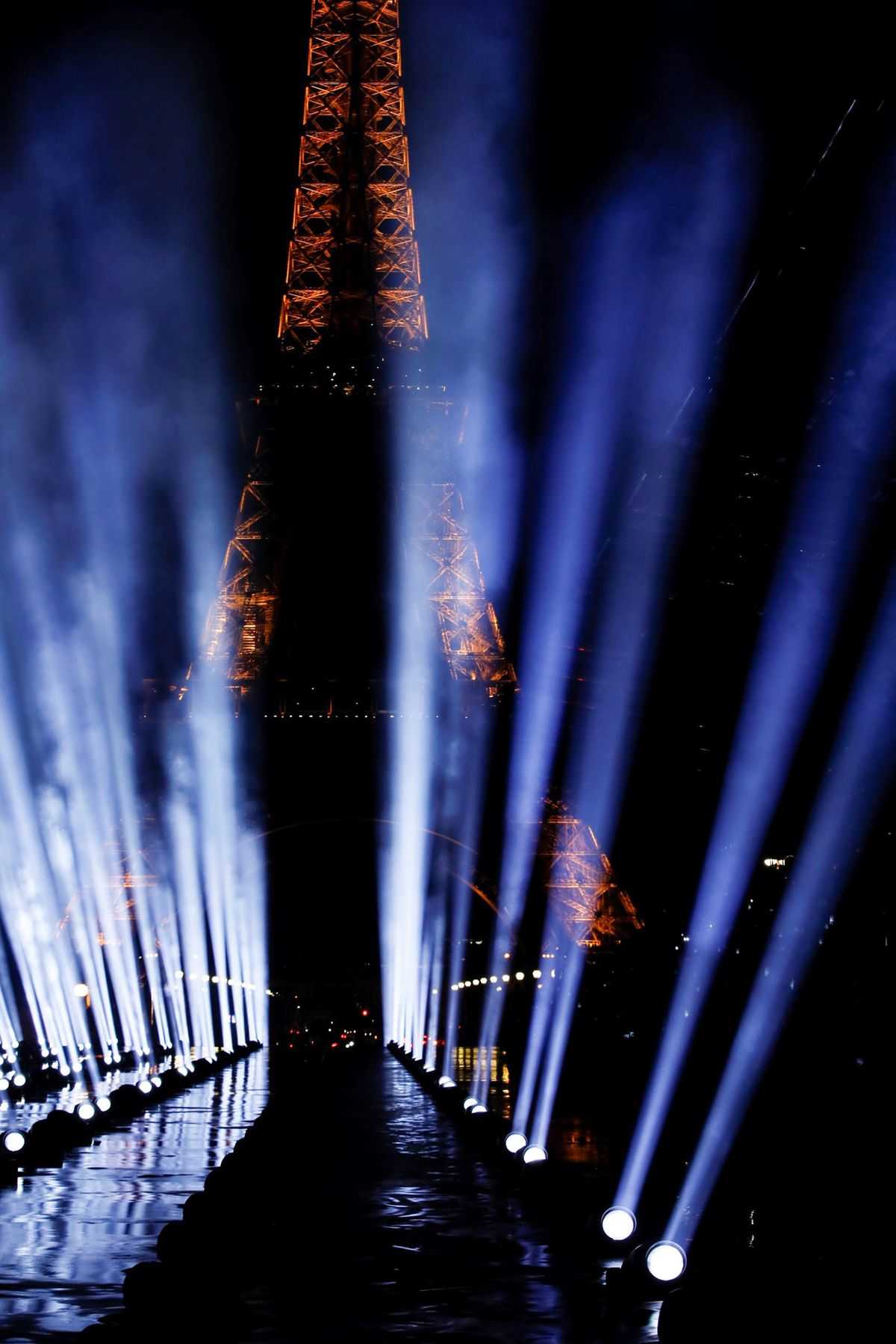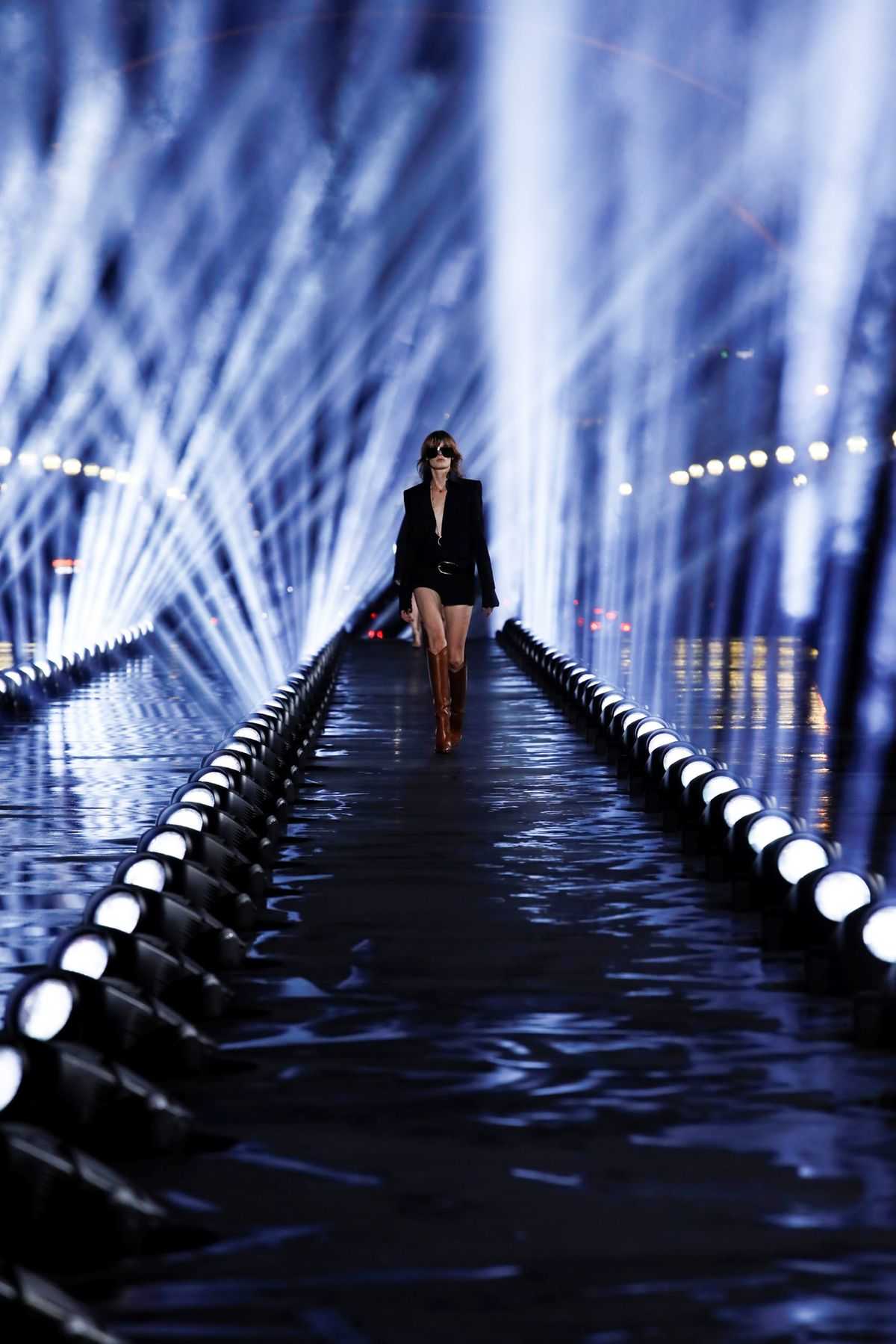 The sophistication that defines the French capital as the gravitational centre of fashion
The beams of light on the stage multiplied sophistication to its maximum expression. Vaccarello has returned to Paris what it is of Paris, the elegance and charm, the sophistication that defines the French capital like gravitational centre of fashion. Anthony has created an exciting and enveloping atmosphere that invited the enjoyment of the five senses. The movement of the city that stopped to admire the work of the couturier.
The key pieces have been the low waist shorts with belt and jeans boots with stiletto heel and funnel leg. Blazer jackets and black velvet jackets were added to the monochrome looks. The black symbol of elegance has haunted YSL for many years. Very insinuating shirts and transparencies with pronounced necklines. Betty Catroux sunglasses were the highlight of the collection of a few accessories.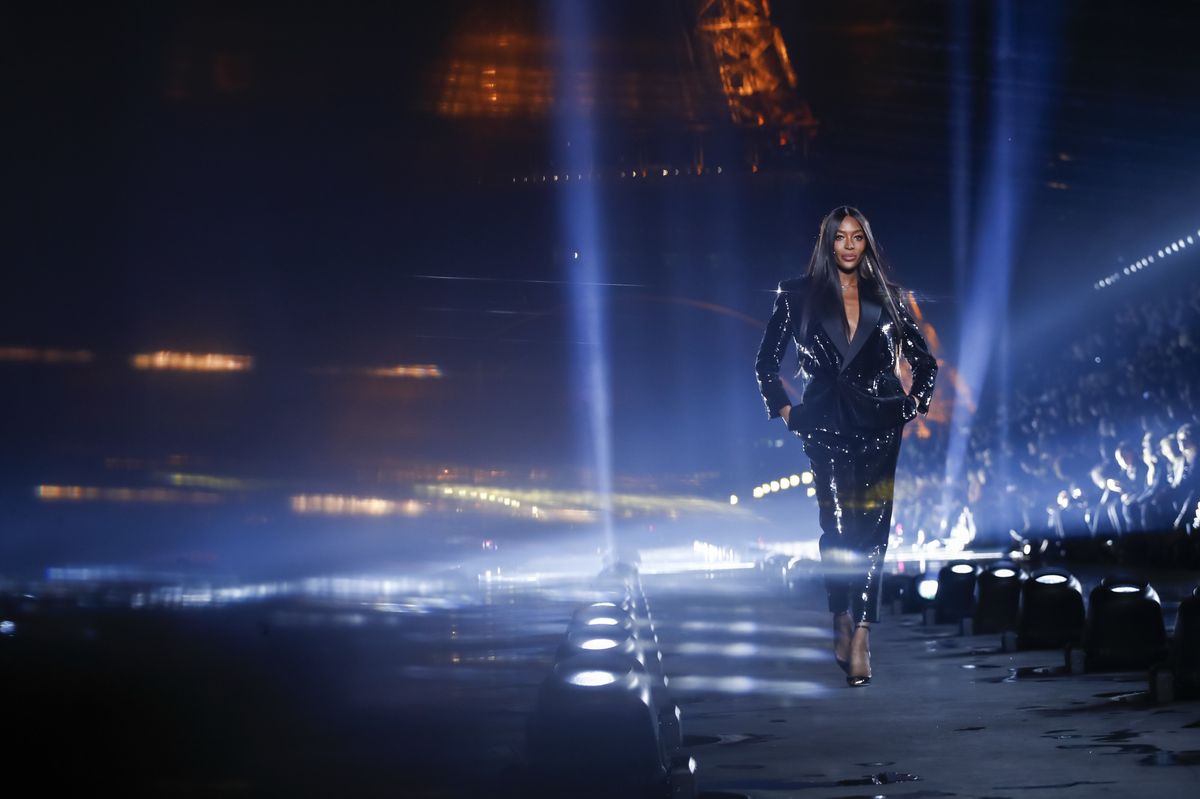 The icing on the cake was the closing of the parade of supermodel Naomi Campbell, who paraded a version of the iconic Le Smoking that the founder Saint Laurent launched in the 1960s. A very ambitious and extraordinary ending.