READ IN: Español
Banksy's self-destructive artwork, which was intended to subvert the codes of the art market, has seen the game won by capitalism, breaking records with a sale of £18.6 million. 'Love is in the Bin' is now one of the most valued pieces in the world.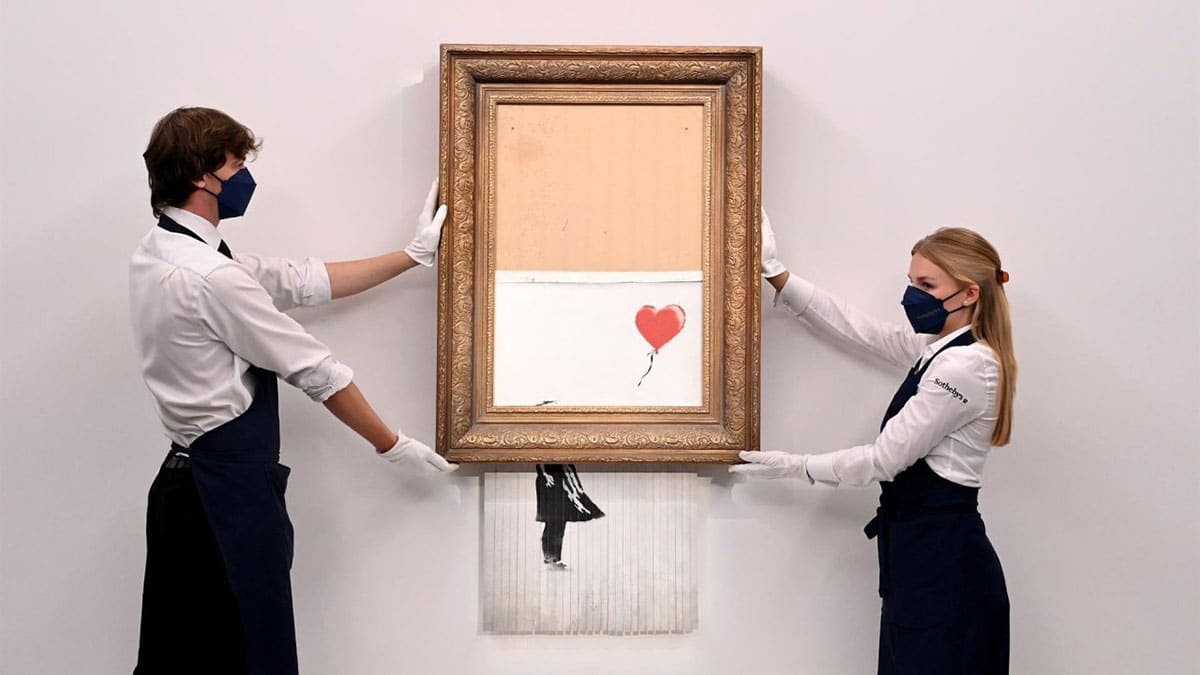 In 2018, one of Banksy's masterpieces, 'Girl With Balloon', sold at Sotheby's for over £1m, before it was vandalized through a kind of iconoclastic intervention. After deciding to keep the work, renamed Love is in the Bin, the buyer re-auctioned it this week, with a guide price of between £4 million and £6 million.
The piece that was to be completely shredded, but got stuck halfway through, has now starred in "one of the most ingenious moments in performance art this century", according to Alex Branczik, president of modern and contemporary art at Sotheby's Asia.
"Love is in the Bin" has not only quadrupled the buyer's investment but, after a ten-minute bidding battle, sold for eighteen times the original price, setting a record of £18.6 million.