READ IN: Español
Supermodels. That could have been a possible title for Burberry's latest campaign starring Bella Hadid, Lourdes Leon, Jourdan Dunn and Ella Richards. But no, in the end it wasn't. And as well as wondering why not, you're probably thinking: what are all these top models doing together in the same campaign? Well, they're presenting the iconic British luxury brand's new "it bag" designed by its current creative director Riccardo Tisci.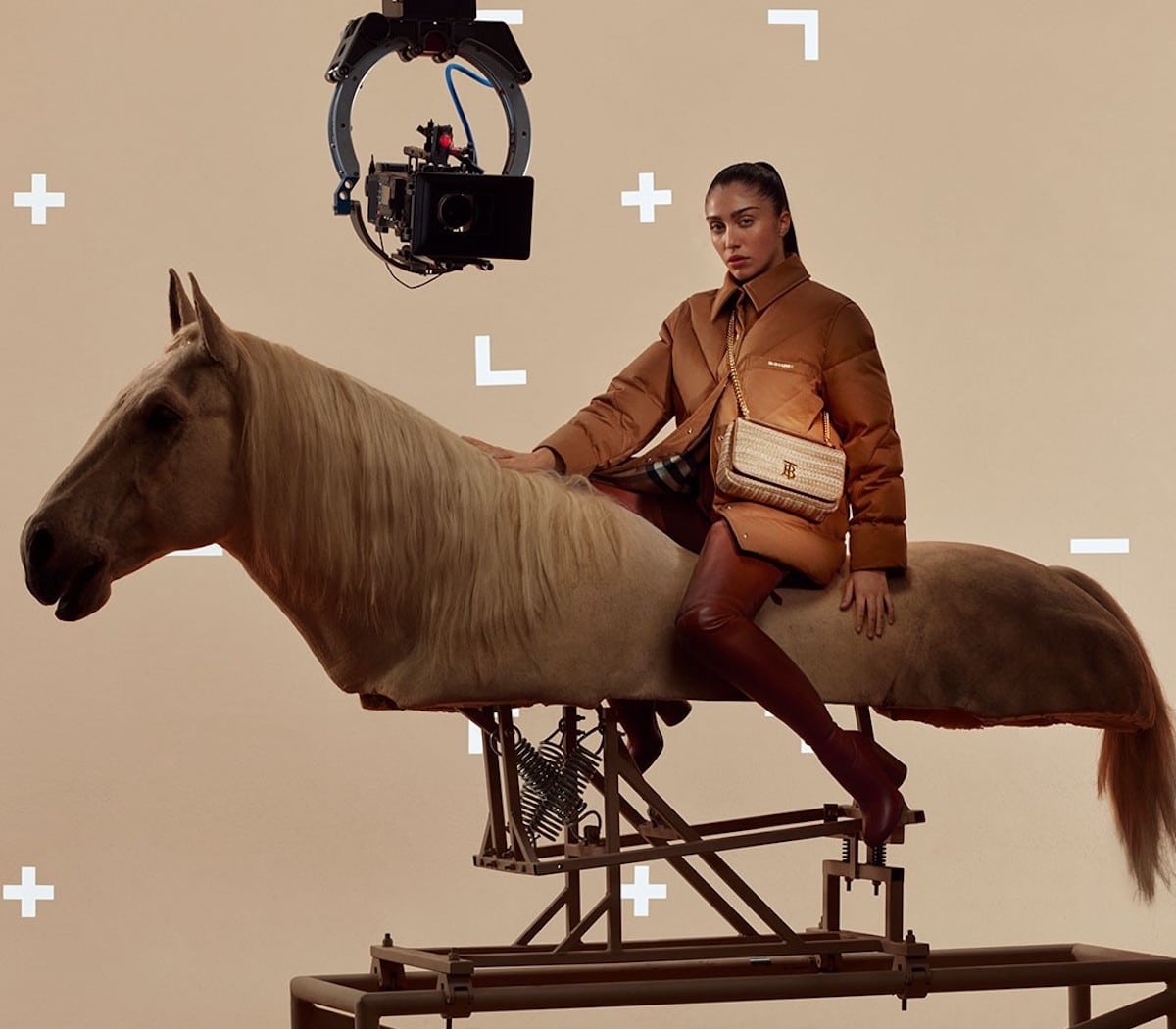 All of them have decided to answer Tisci's call to get on the back of a mechanical horse wearing the brand's latest creations, and of course the new Burberry bag, called "Lola Bag". Did he name it Lola in honour of Lourdes Leon (Madonna's daughter), who many know as such? We don't know, but what we are sure of is that this luxury item is going to become the fashion accessory of the season and that many celebrities are going to wear it.
On the other hand, R.T. could not hide his pride in this latest release, of which he commented: "Lola, at the very core, embodies an attitude — she is strong, sensual and intelligent all at once. An ode to strong women the world over." He adds: "For the campaign, I really wanted to celebrate that attitude and all of the facets that make up the Burberry woman, so together with Torso, we created a fantasy world where she is free to exhibit her strength and be captured in all of her beauty from every angle."
Take a look through the gallery to discover the full set of images that make up Burberry's latest campaign, and if you like this new model, it's now available in a range of colours and materials on the brand's website. The most fashionable? White, black and vanilla leather, and natural raffia.