READ IN: Español
"I think fashion needed a big revolution. Now, there is no turning back." That's what Riccardo said in the last interview he gave to Vogue UK. The truth is that the creative director has been reflecting during the confinement. He had to spend it with his 92-year-old mother, in a house his father built near Lake Como – so lucky. And this is precisely the inspiration for his next collection: the connection to the natural world.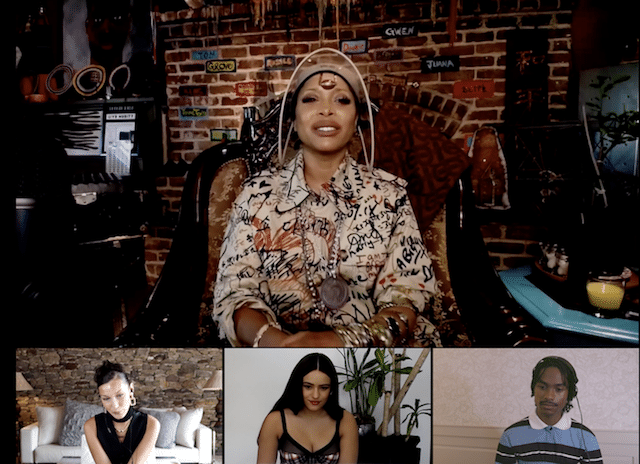 The show was broadcast live to over 42,000 people worldwide. Burberry became the first luxury brand to partner with Twitch, the platform of the moment. The hosts of the night left no one indifferent: Rosalia, Steve Lacy, Bella Hadid and Erykah Badu. The four of them were talking about the current health emergency before the start of the long-awaited parade.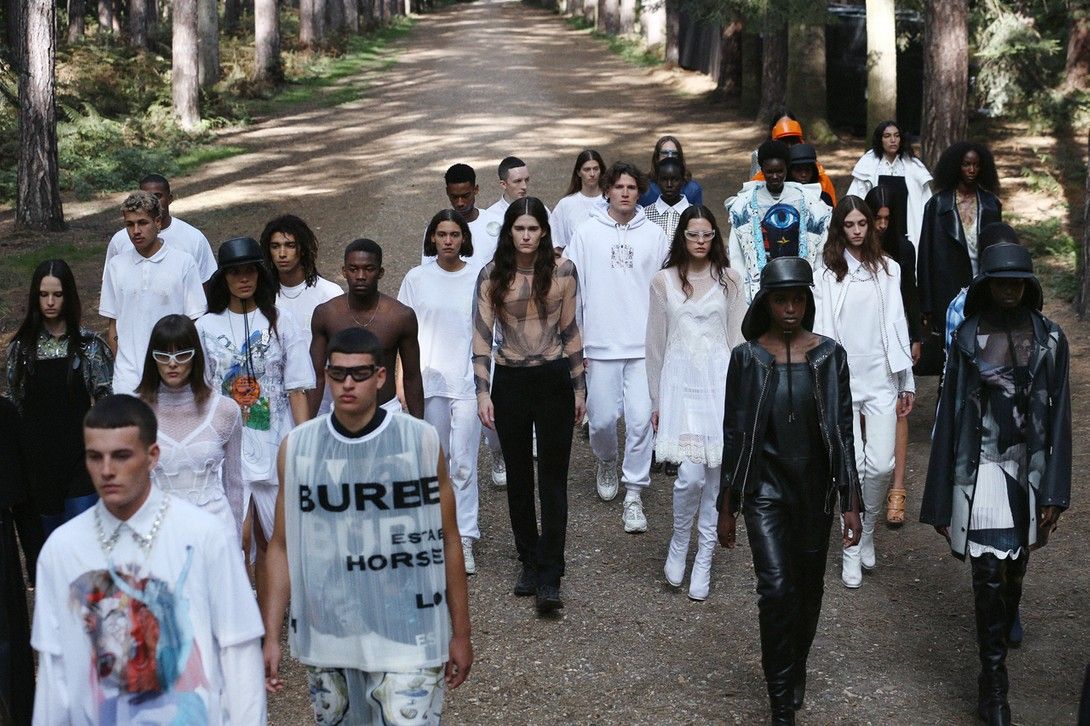 On the improvised catwalk, water inspires several of the prints and the predominantly blue color palette is interrupted by orange and printed graphics. The brand's signature trench coat is updated with different materials, cutouts and hems to reflect Burberry's continuing evolution, similarly demonstrated by the contrast of staples and delicate fabrics such as tulle, chiffon, lace or crystal fishing nets.
German artist Anne Imhof (@anne_imhof) was the real star of the Burberry show, which was described as "a meeting point between fashion and art". For his part, Tisci would define the event as "a love affair between a mermaid and a shark".
"It started with a typical British summer thought; embracing the elements with a beach raincoat that mixed with the sand and water," explains Tisci. "I imagined the people in this space, like the lighthouse keeper… in the ocean, and then brought ashore. The collection is called "In Bloom" because I thought about regeneration, dynamic youth, nature constantly recreating itself, always growing and evolving, always alive. The collection is focused on a vision, on a story. This is the essence of both Burberry's identity and my own creativity. Reaffirming the Burberry codes… my Burberry codes, our DNA.