READ IN: Español
This season, Byredo adds a new chapter to its long history in the world of fragrances and launches De Los Santos, a celebration of life.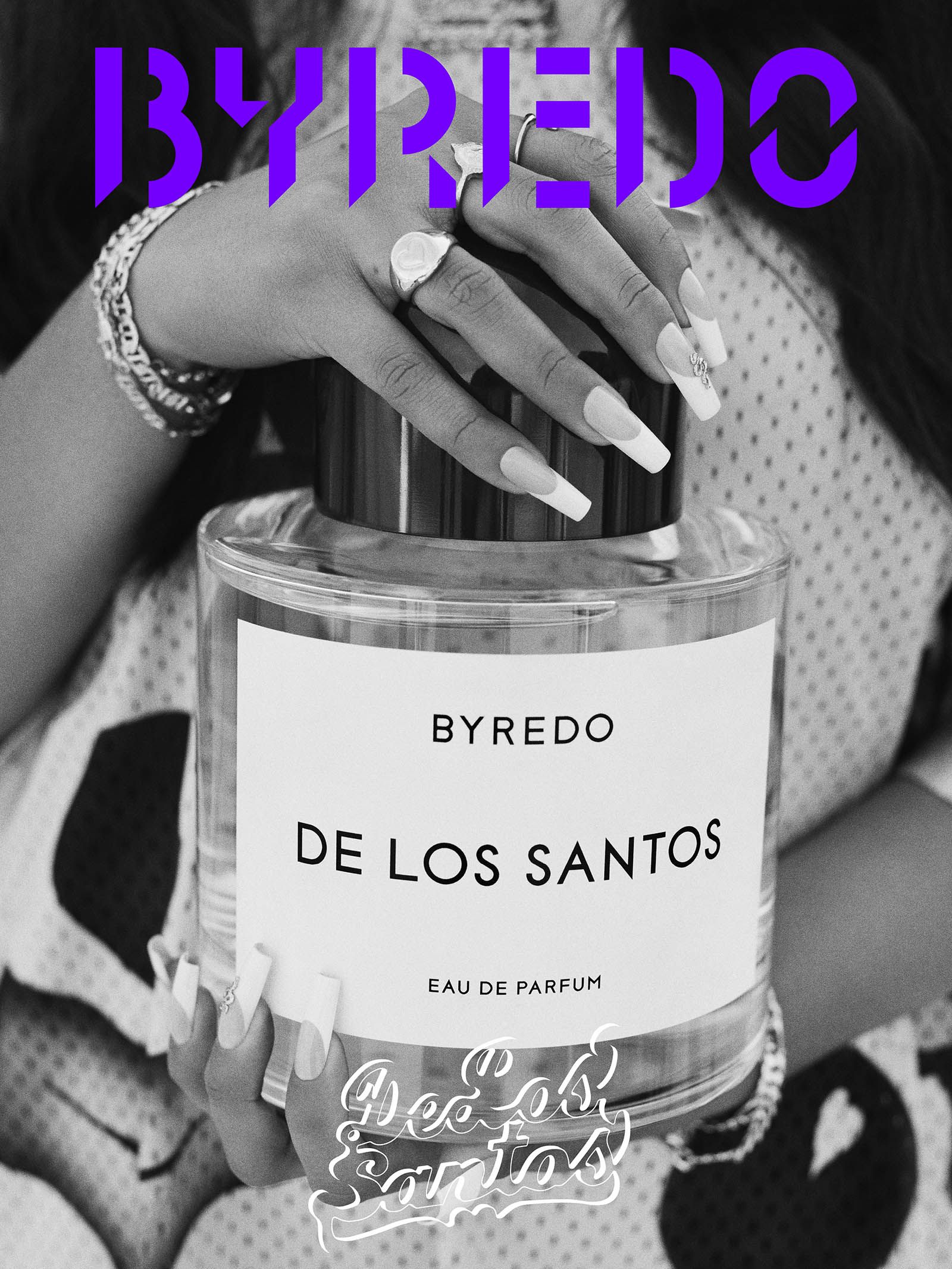 Conceived after a period of loss, De Los Santos is a scent designed to praise memories, to acknowledge transience and to celebrate life. Paying homage to the traditions of Dia de los Muertos and All Saints' Day, it honours the transcendental power of coming together in collective ceremonies, and translates the scent into a new ritual of remembrance.
"Over the past year, I began to explore how different cultures have approached the idea of loss, with the goal of changing my personal perspective. I didn't want to move on or move forward, because that meant forgetting. Instead, I wanted to create a way to celebrate my memories, to honour the beauty of life, and translate that into a scent." – Ben Gorham, Founder and Creative Director of Byredo.
De Los Santos is an aromatic cloud of musk fused with sage; the splendour of amber and ground incense, with iris root and mirabelle; and earthy notes of rockrose bloom in dry heat. The perfume campaign is shot by the iconic Estevan Oriol. The legendary photographer and director is known for his insider's perspective on Los Angeles subcultures.
Now… Why not take a look at Byredo's latest "Flora Kalahari" palette?