READ IN: Español
More than a hundred years separate the birth of one company and another, but it was not until May 2017 when both companies found themselves to conceive their first collaboration. The point of union, the Chuck Taylor All Star 70, the famous silhouette lent itself to the design of Caharrt WIP. In June of the same year the two companies launched two new designs for the classic model.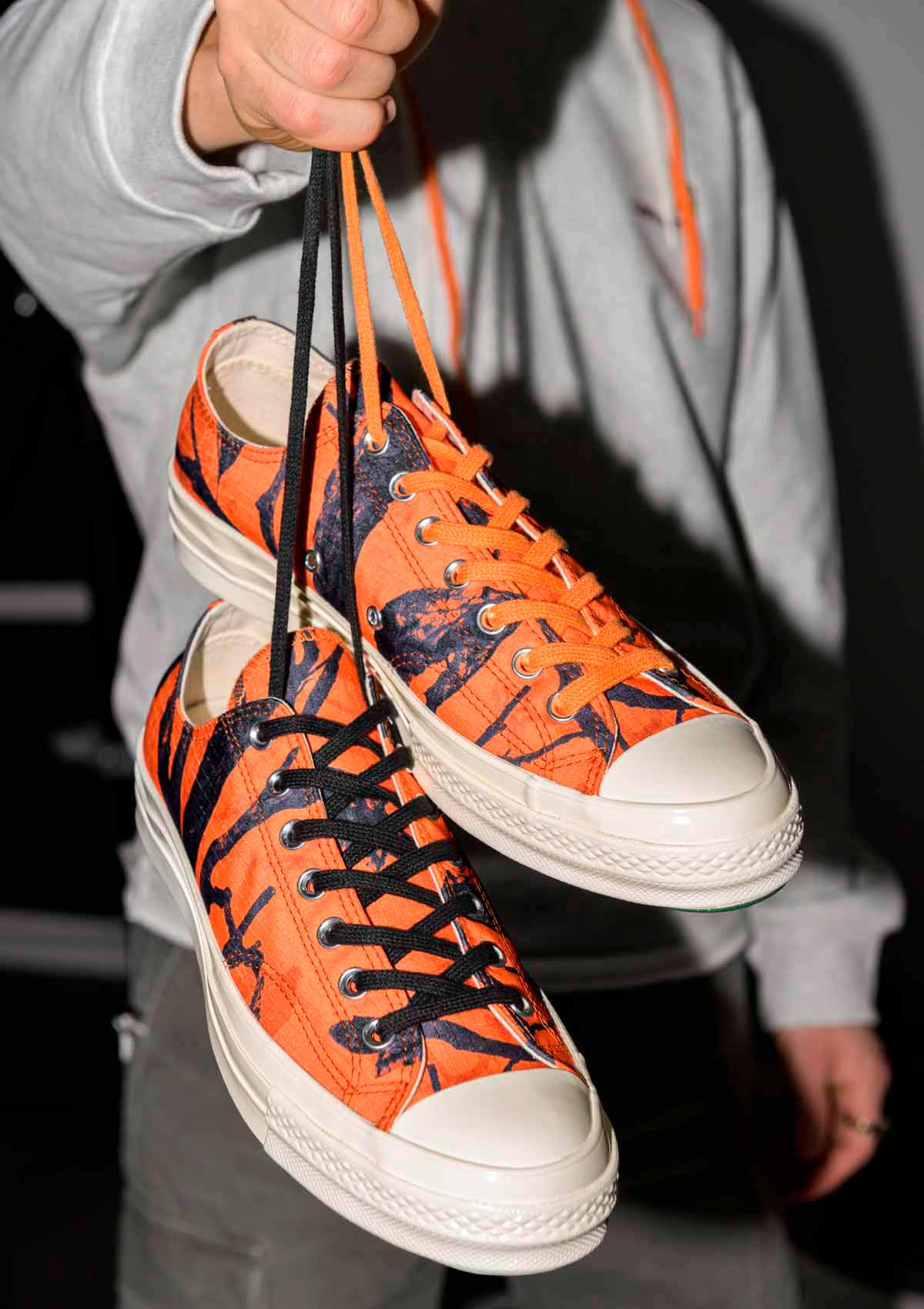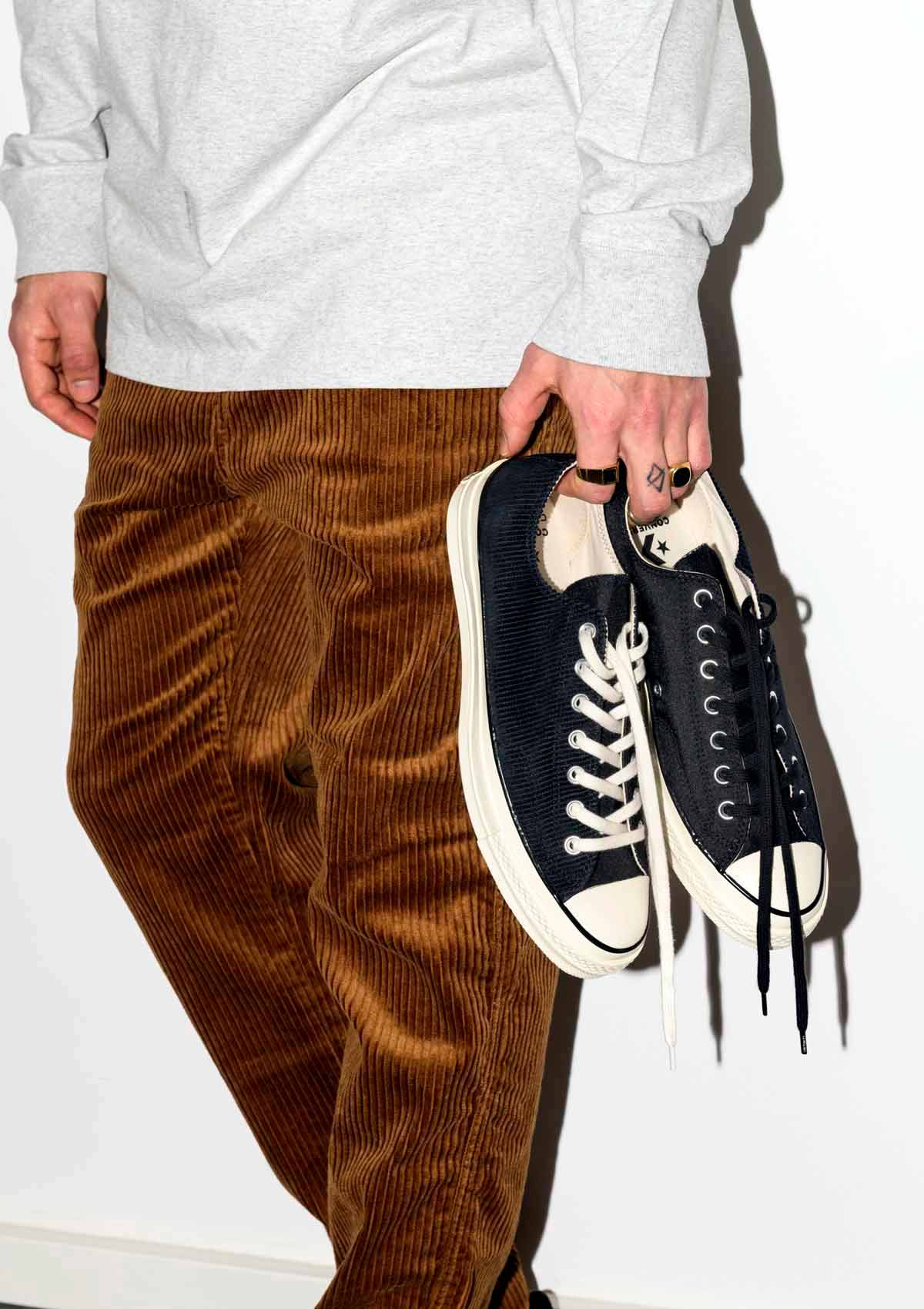 Without wasting any more time, Carhartt WIP and Coverse once again combine their experience to conceive a new work that is already available to the public. As if it were a tradition, for the third time in a row the Converse Chuck 70 has been chosen to showcase the creative contribution of the clothing brand. This new reinterpretation is rooted in this season's Carhartt WIP collection.
For this season Autumn/Winter 2019 Carhartt WIP joins Converse
Two designs that represent the DNA underneath their classic garments inspired by work, hunting and the army. The pattern of the shoe shows a renewed and contemporary look and is ready for the end of 2019 and the beginning of the new decade. Two designs focused on the different tastes of the public, one more daring in a very bright orange and another more traditional in black.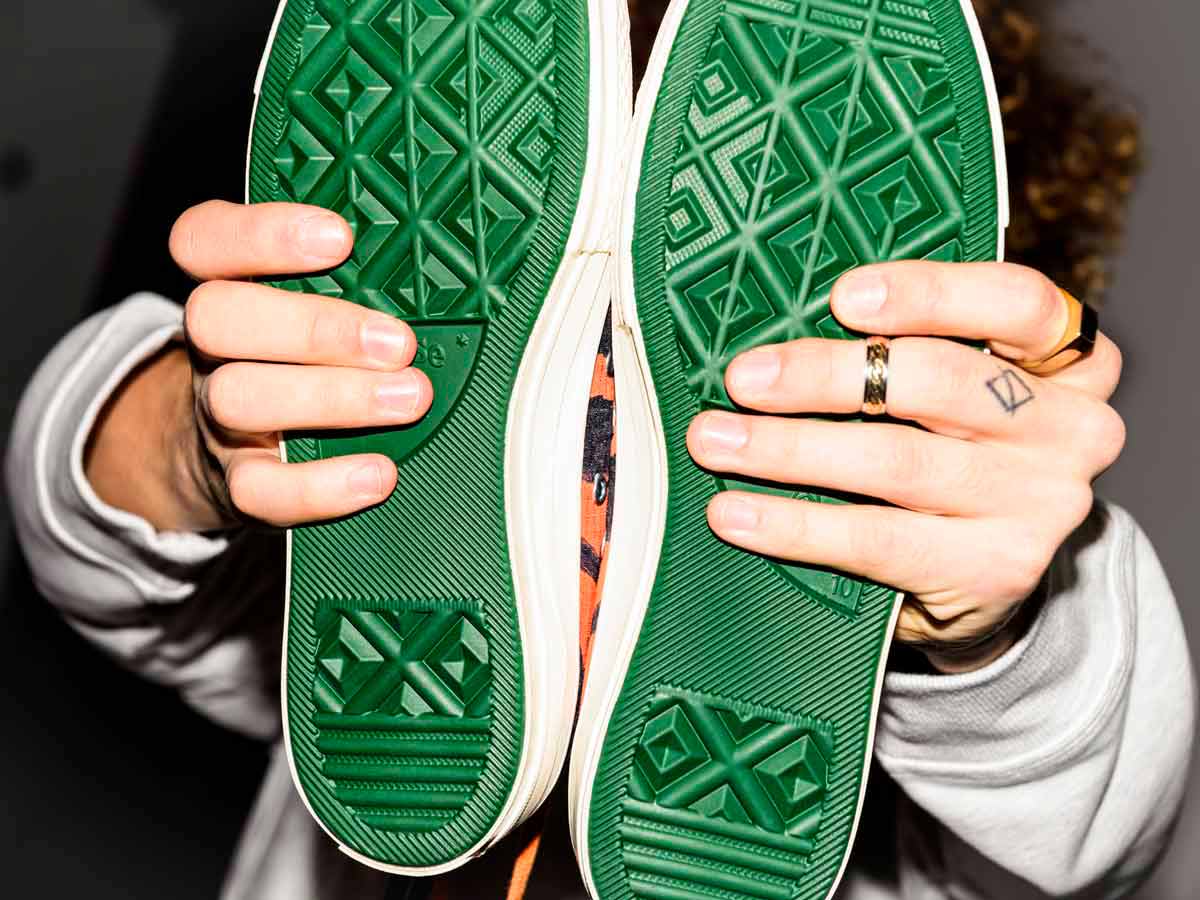 Carhartt reuses the materials from its latest collection. The first model has a more subtle appearance; it incorporates cotton and corduroy twill, which highlights its texture as opposed to the second, in which its strong point is its striking camouflage print in orange and black. In addition, the choice of fabric makes a nod to classic military garments.
Both slippers have a wider rubber sole than usual. As an incentive they come with two sets of laces with the Carhartt WIP brand on the tips and insoles. Their price is 100€ and you can buy them on their official website.