READ IN: Español
nss magazine and Lyst present CARTESIO, the interactive map that mirrors the concept that each user has of fashion brands. This digital initiative will serve to redefine the perception of the contemporary fashion industry.n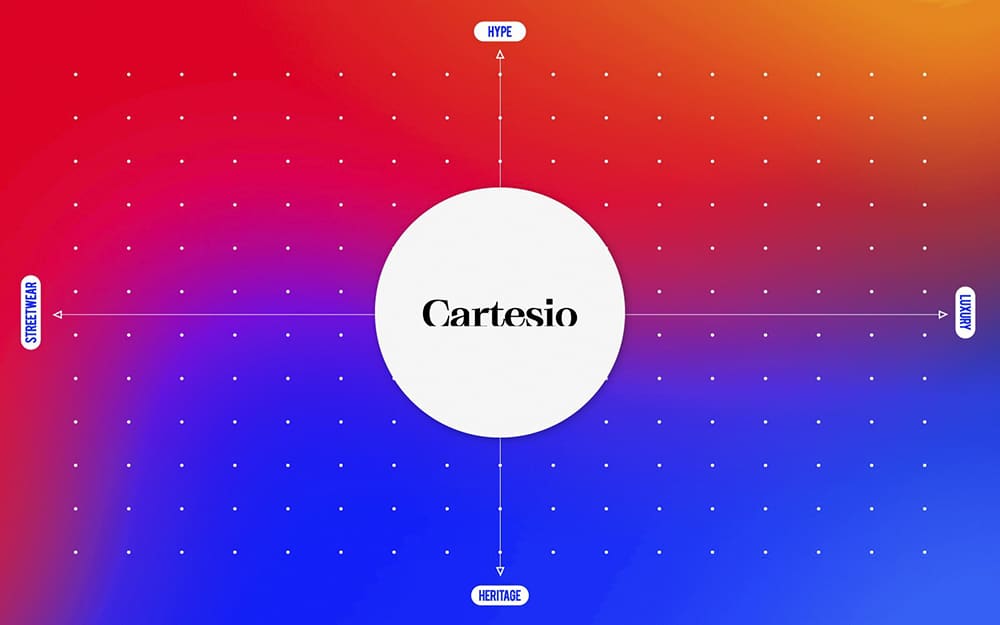 Cartesio is a kind of map on which you can place brands following the new definition of luxury. Each user can generate his own Cartesio map by choosing the coordinates for each brand. In short, everyone can contribute with their own vision by generating a personal map and sharing it online.
Cartesio will be the first step in the preparation of a major publication in which nss will combine Cartesio's mapping data with Lyst's dataset, enriching the analysis with exclusive knowledge from people in the fashion industry. Thus, all the data generated by the joint initiative between nss and Lyst, will serve to tell how the fashion system has changed and will evolve in the future.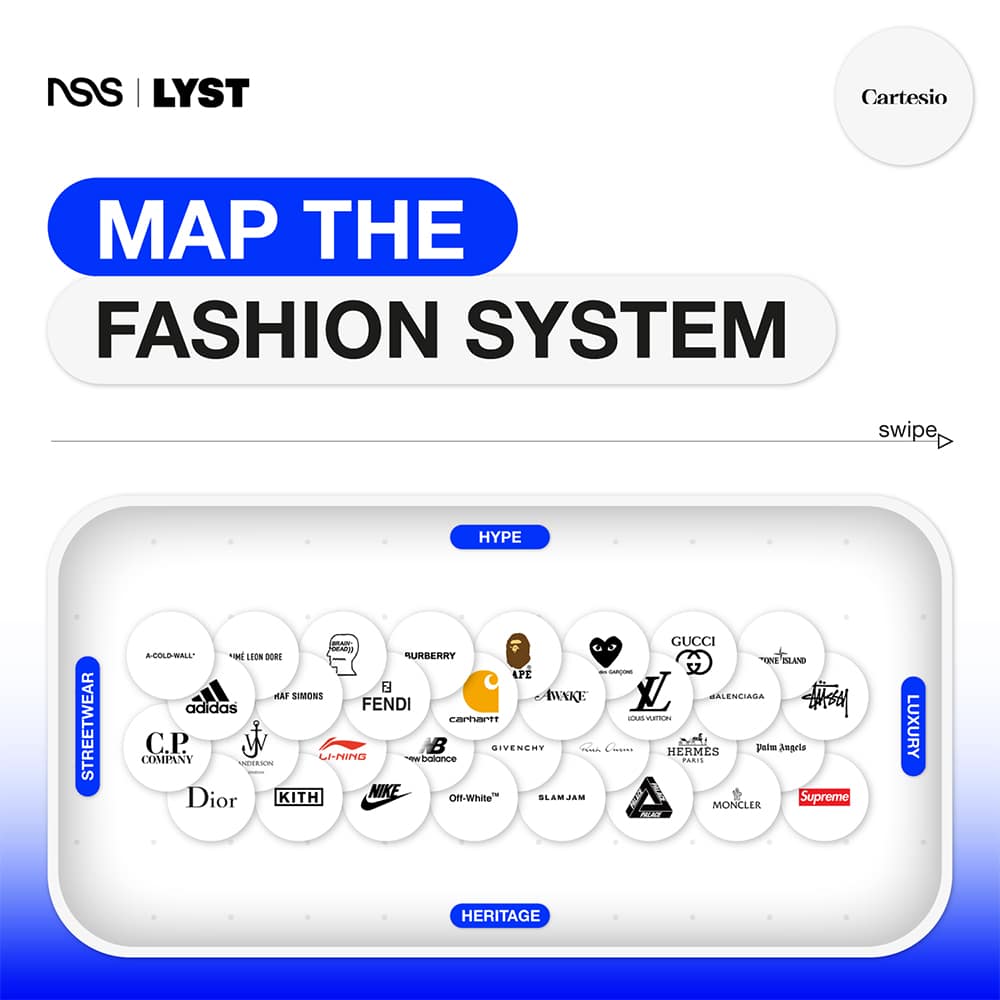 To create your first  Cartesio interactive map , the steps to follow are the next: choose at least 5 brands from the list; select the logo and drag it on the map to the point that seems most suitable; save and share the map.
Throughout history, fashion has been an architect, witness and reflection of changes. In this frenetic present time, the changes focus on an omnicanal perspective of the business and the guarantee of sustainability. Certainly, the covid crisis has accelerated all these processes. Likewise, as social networks have grown, consumers have become an increasingly influential player in the industry, an informed and competent voice that brands must listen to. This has coincided with the fusion of luxury and streetwear in a way never before seen in the industry.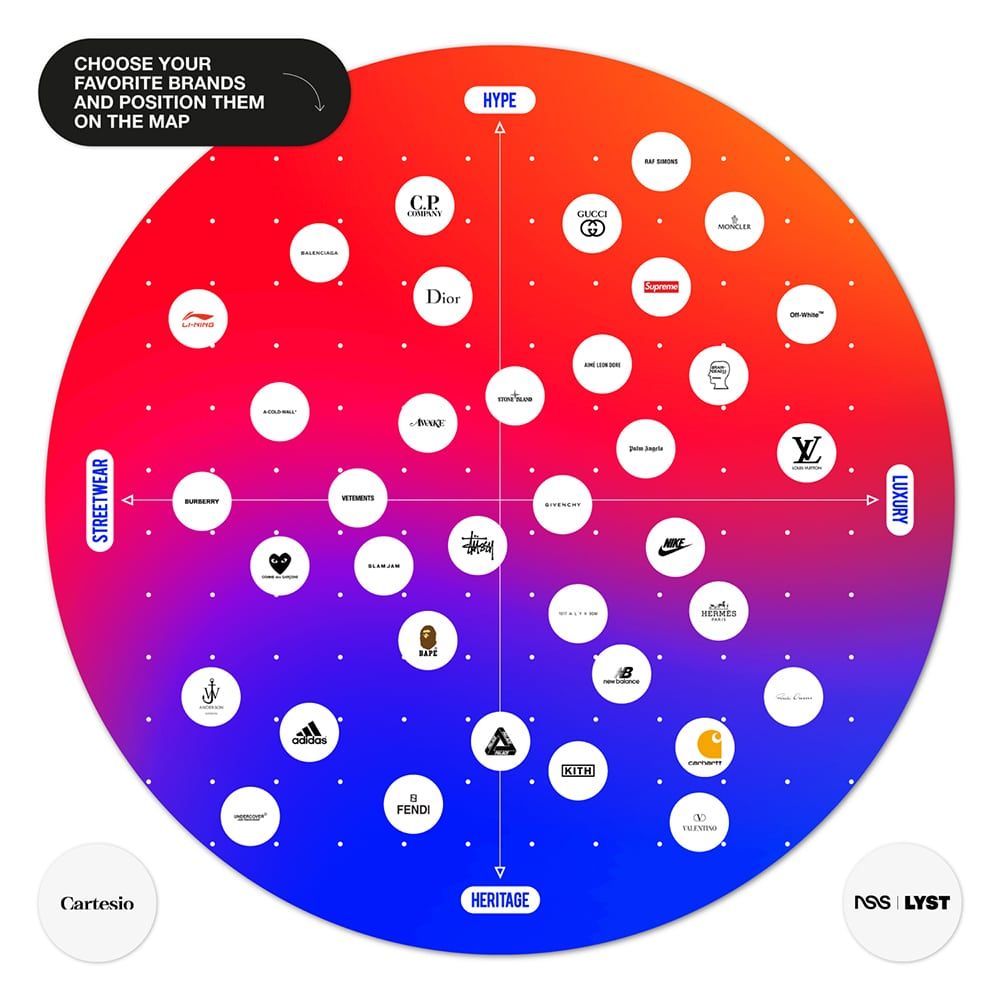 Cartesio is the first step of a digital revolution in the interpretation of the fashion system. The interactive project aims to explain the situation of the industry today.
The second part of the project will be fully unveiled early this year. For more news about Cartesio, check out our website.