READ IN: Español
#MBFWM gave us great moments like the asymmetric gruge of ManéMané or the evolution of brands like Shoop. But, without a doubt, one of the best moments we have experienced was in EGO when the rave aesthetics, satin and gabber/cyber influences of the 90's travelled through the catwalk at the rhythm of Mind Dimension in Tiga.
All this was the responsibility of the young designer Cherry Massia (@cherrymassia) who, far from going unnoticed, did what had to be done in EGO: provoke and create opinion.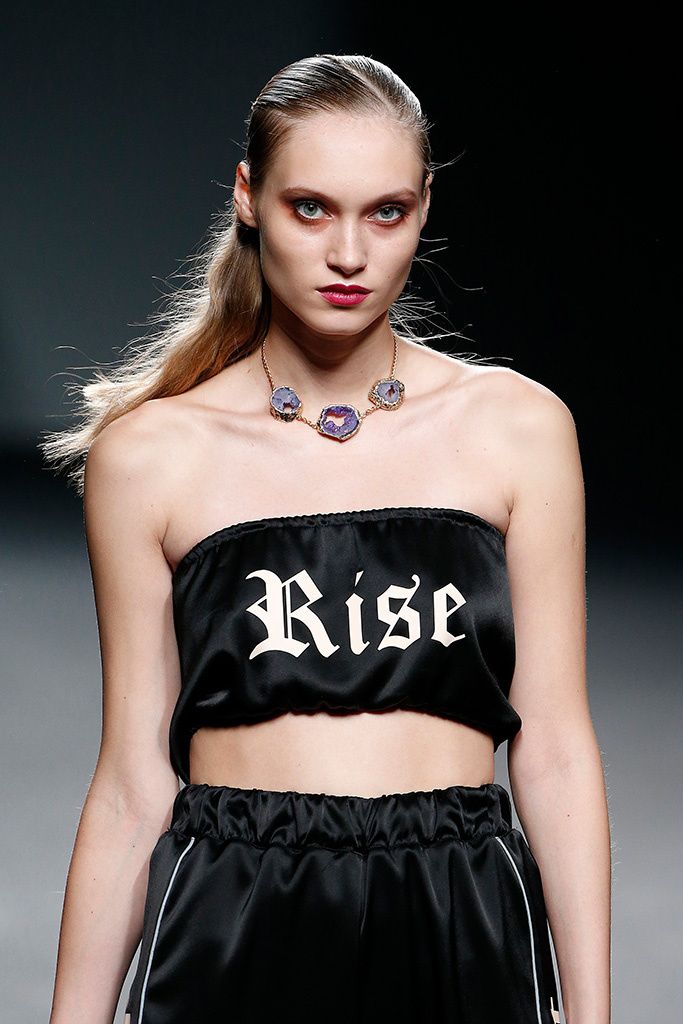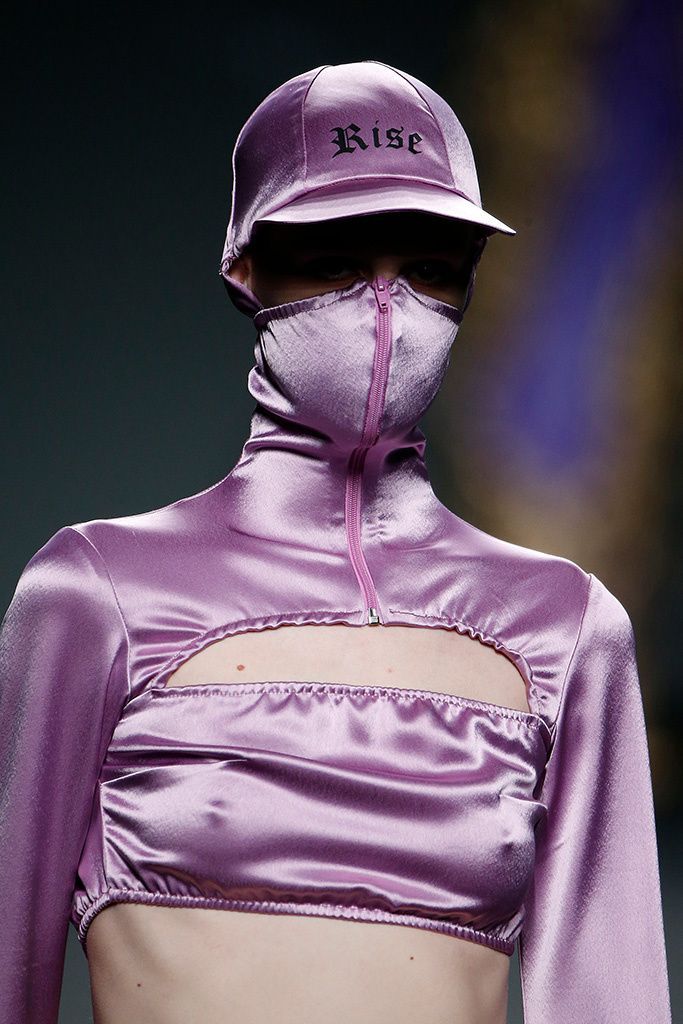 "The Rise", her bet for the Samsung EGO, was inspired by Albert Camus' Myth of Sisyphus where the philosopher reflects on whether life is worth living or not or on the absurdity of it. A philosophical-fashion link, which is not new – the Sisyphe brand has already used it – but which shows us that beyond satin and aesthetics there is a sufficiently solid concept that connects the entire collection.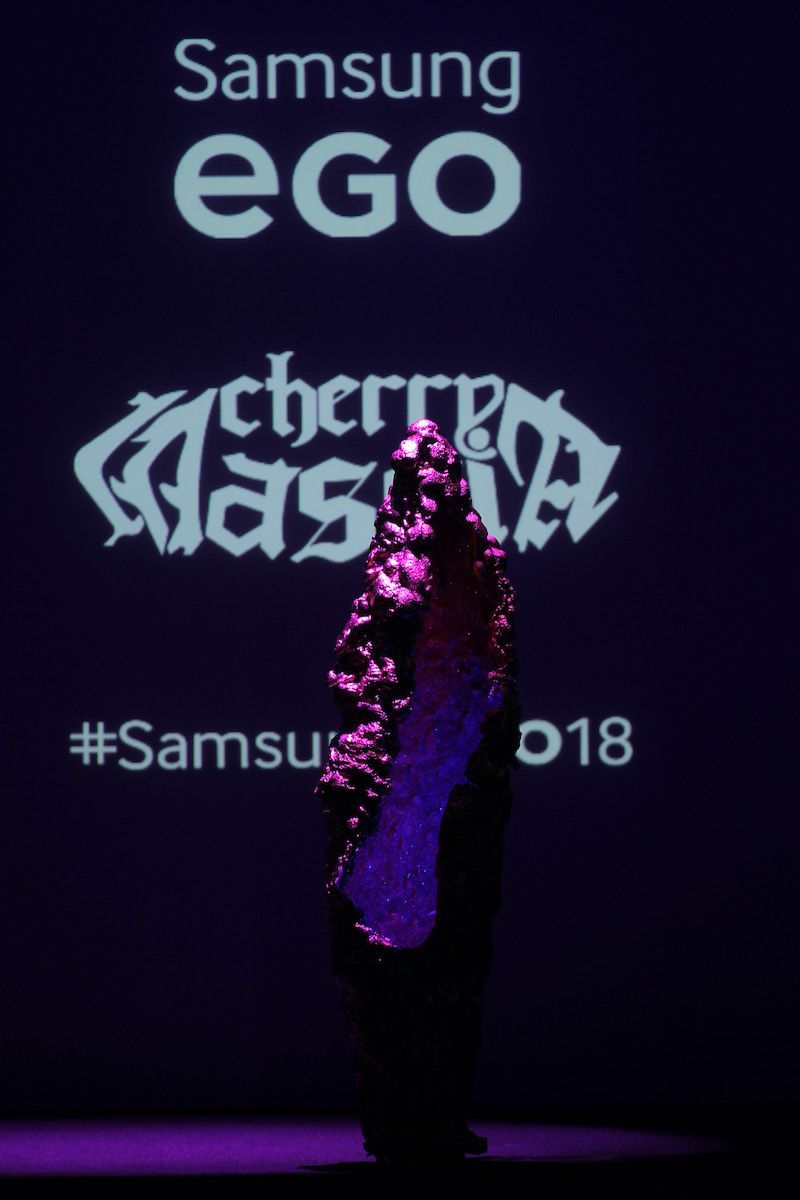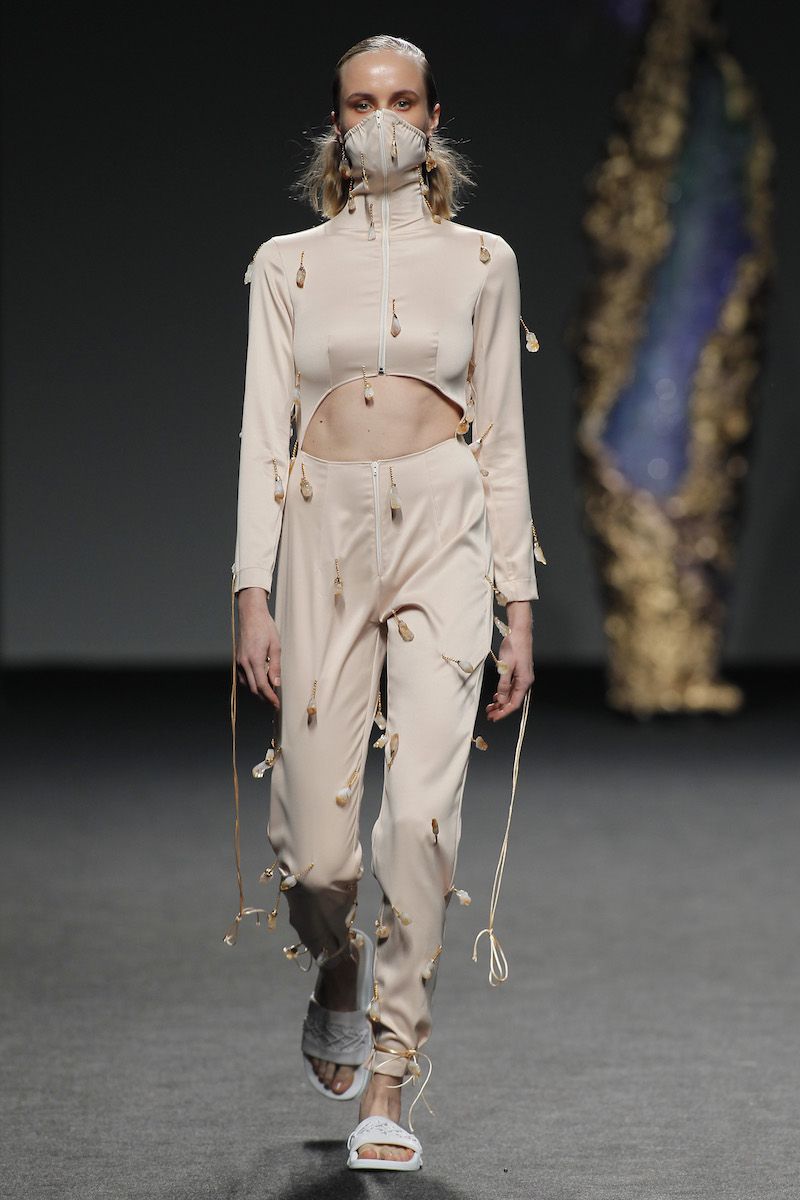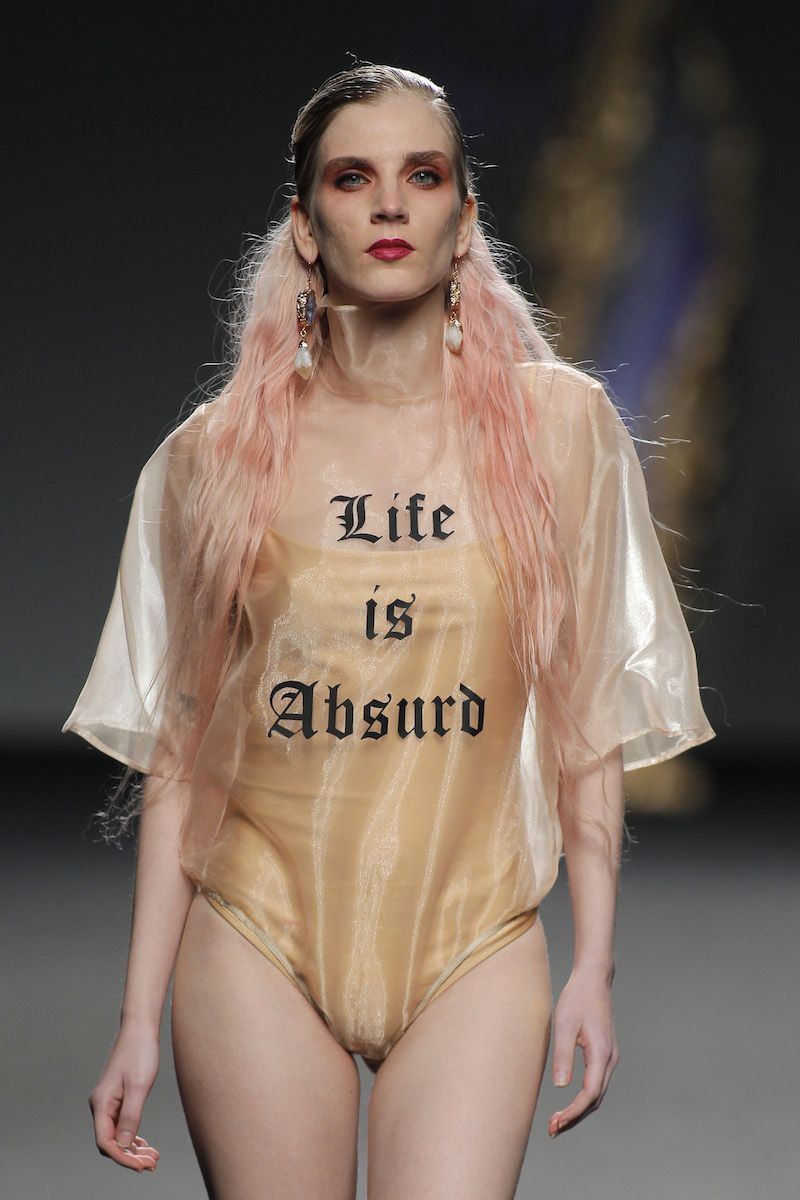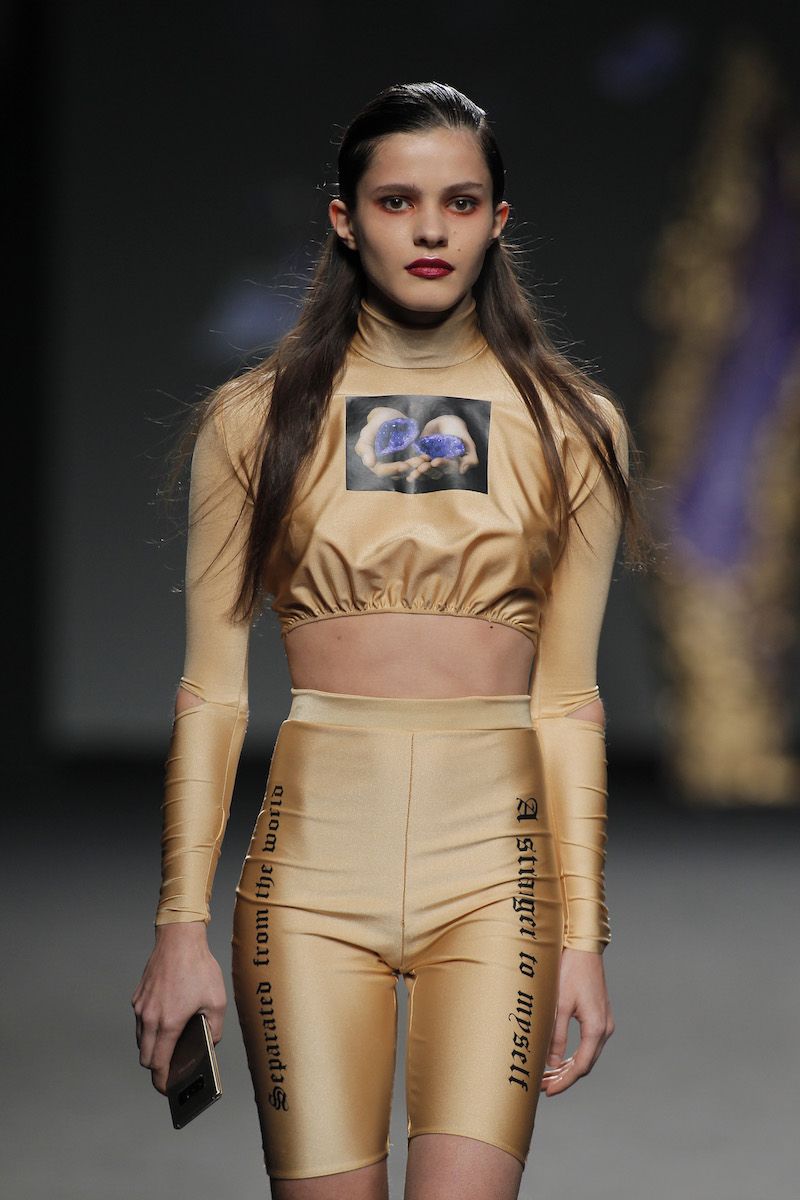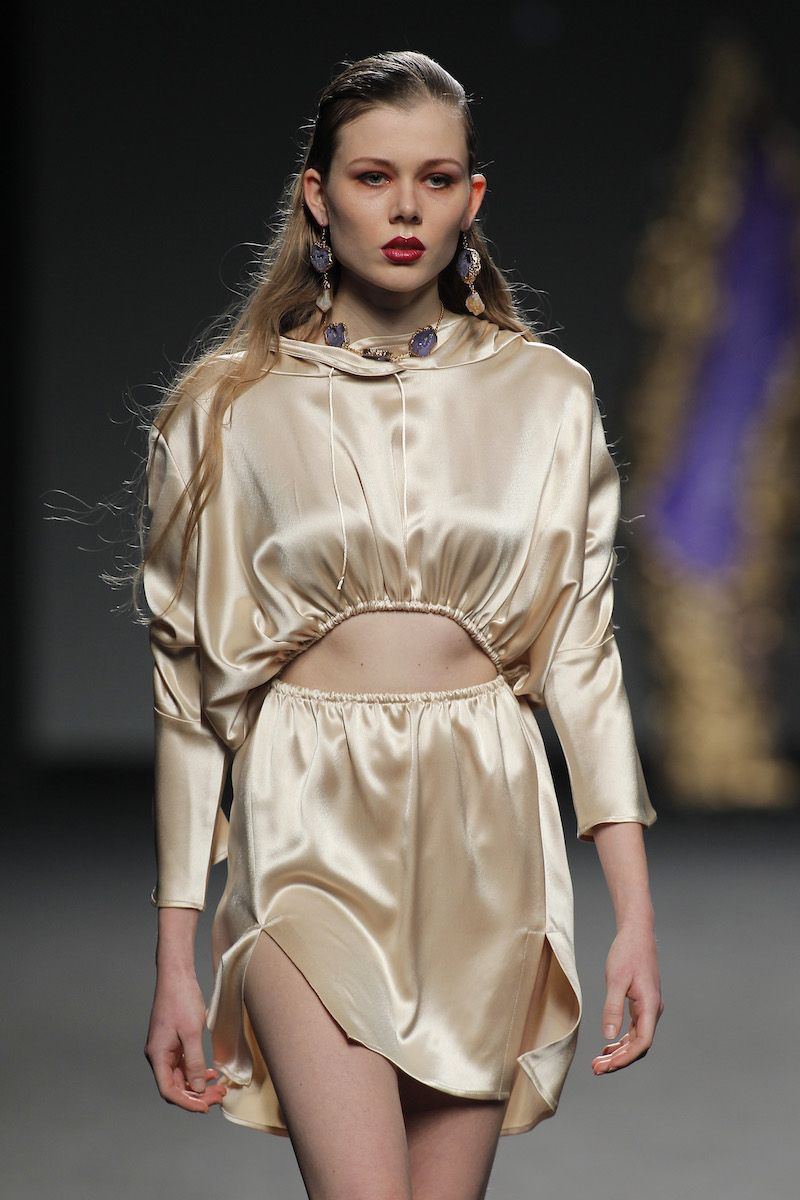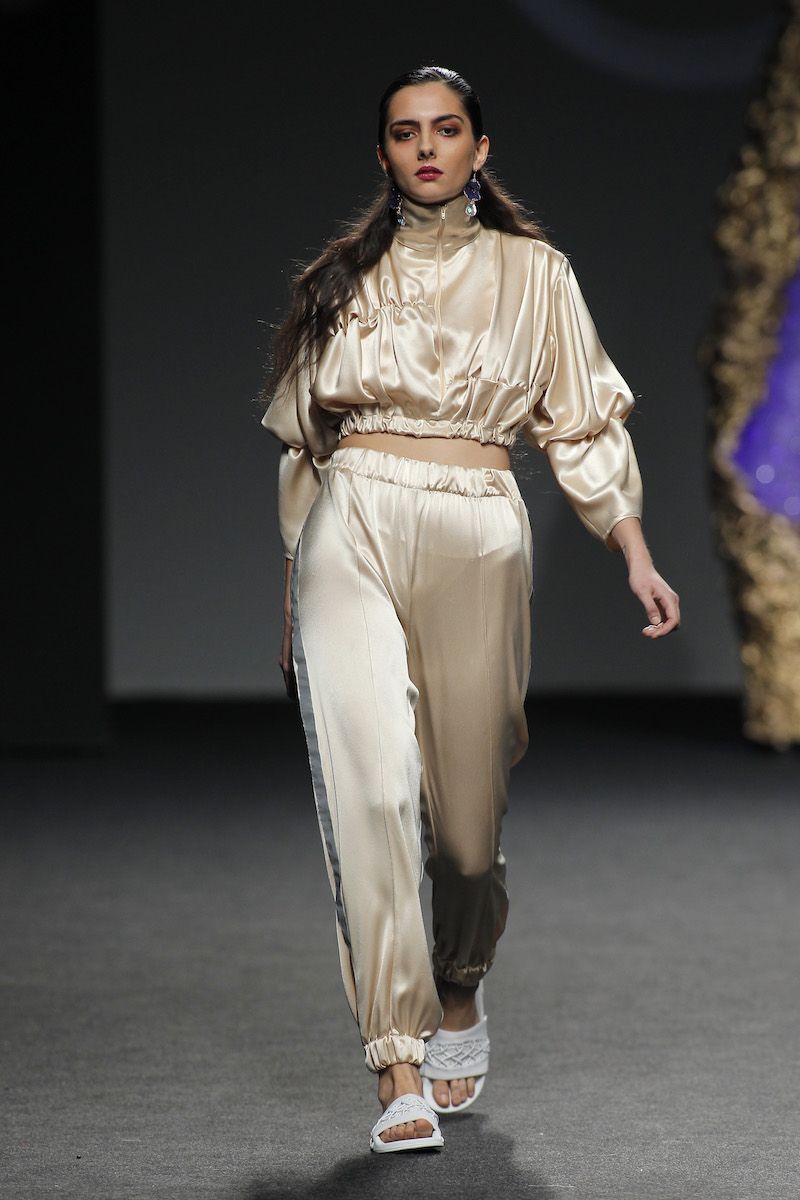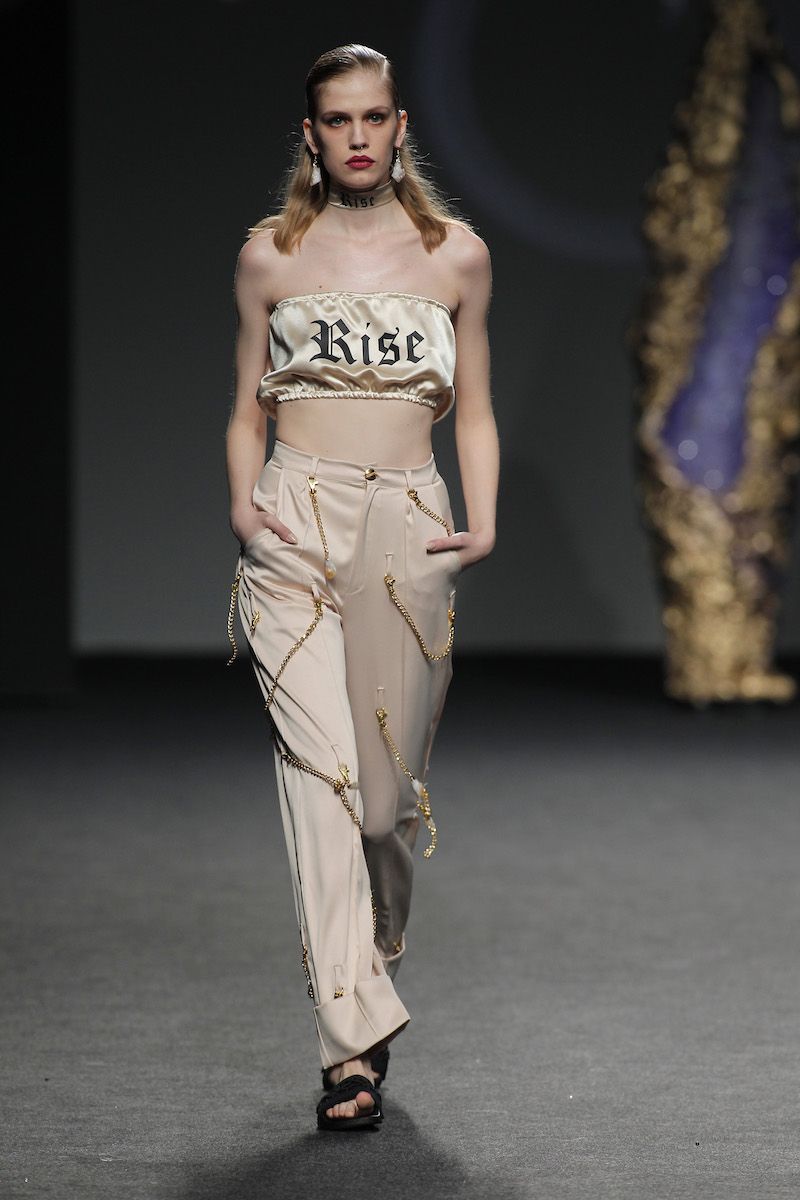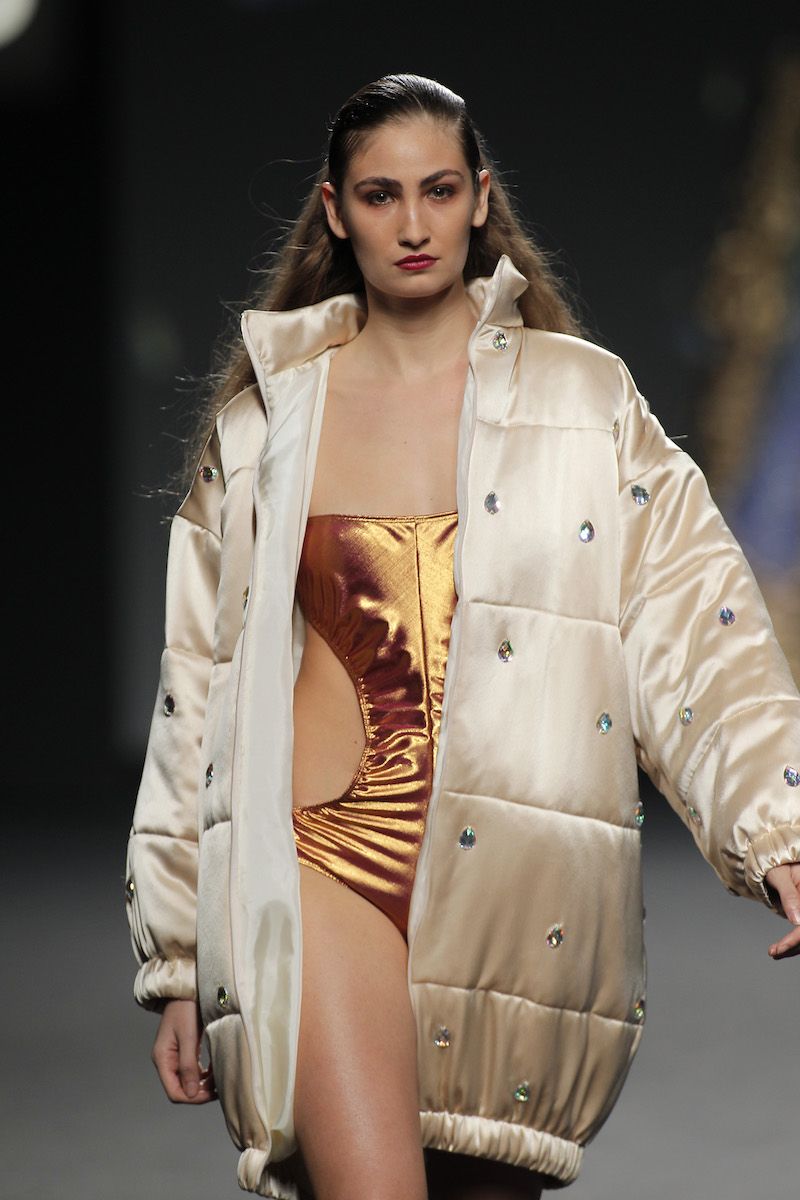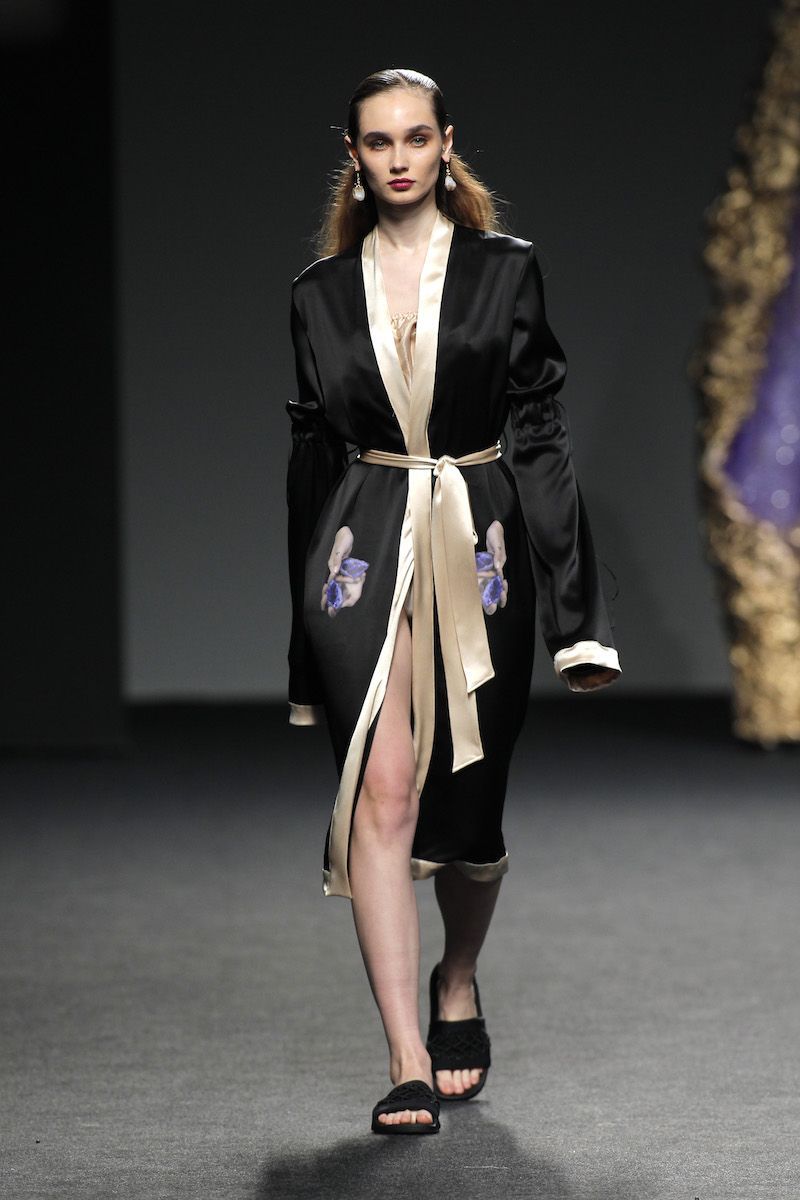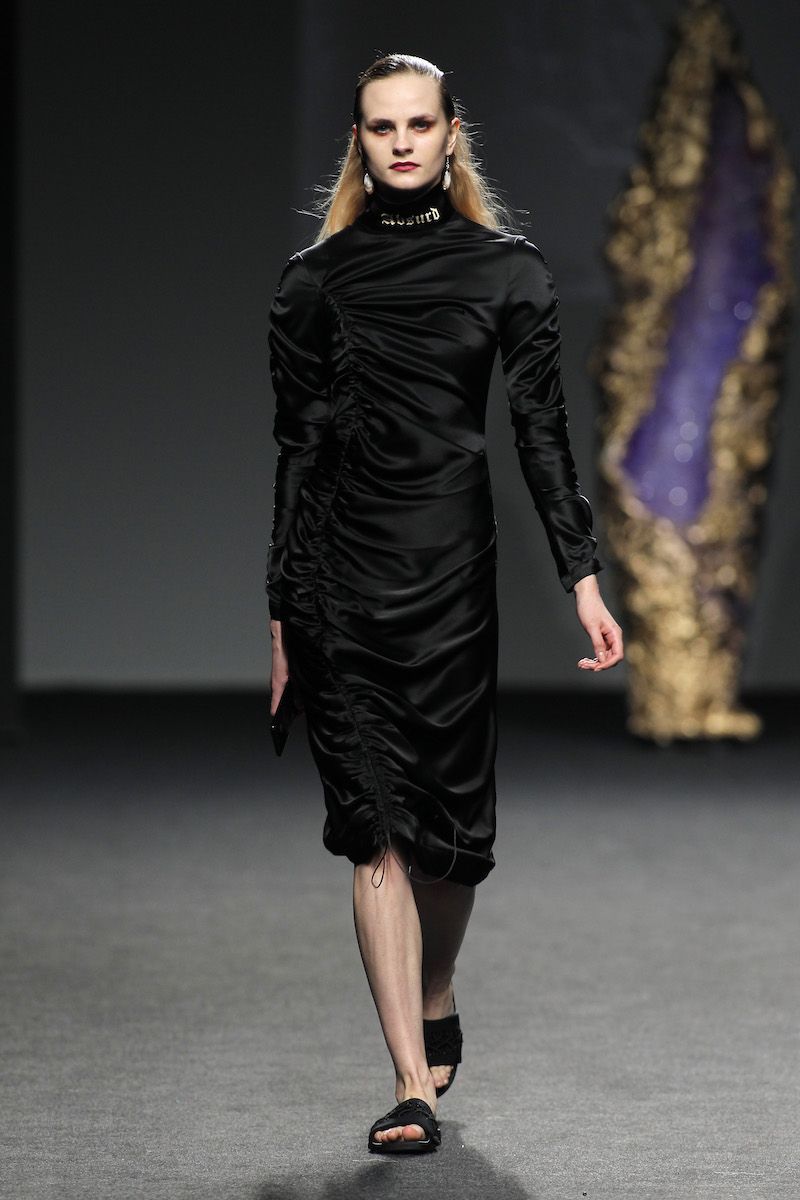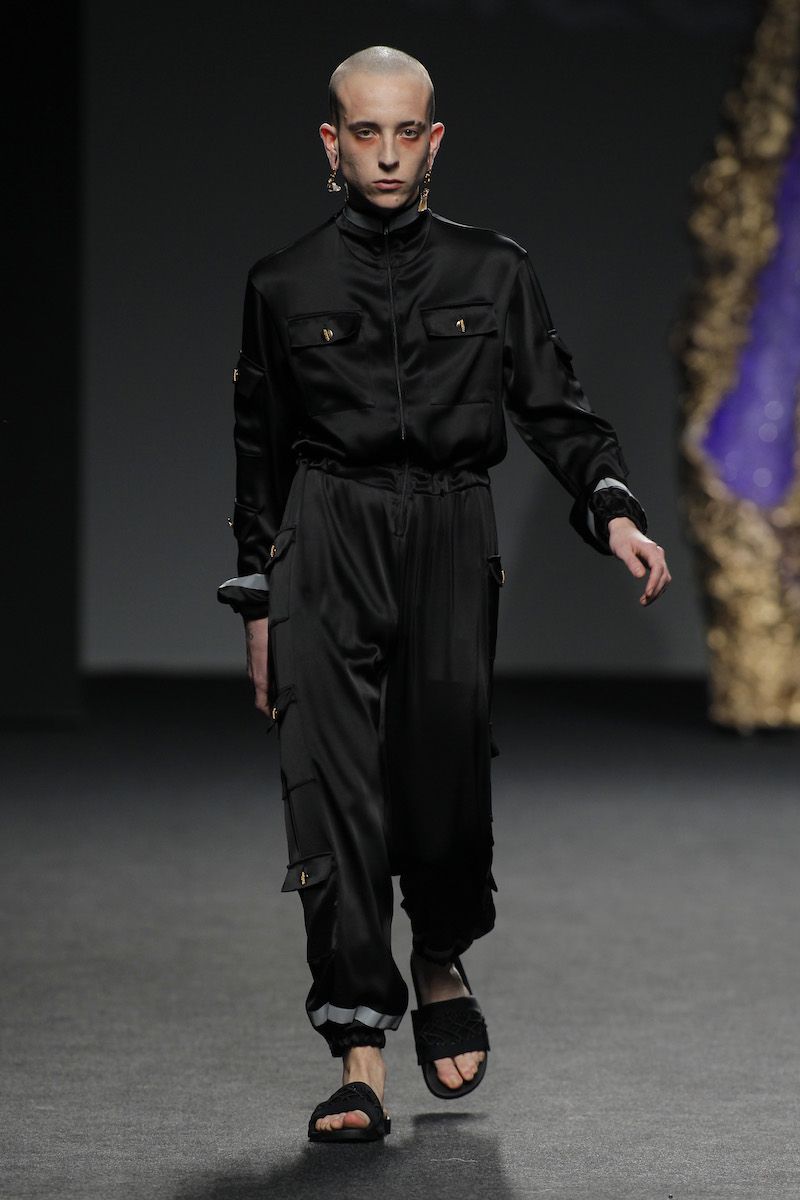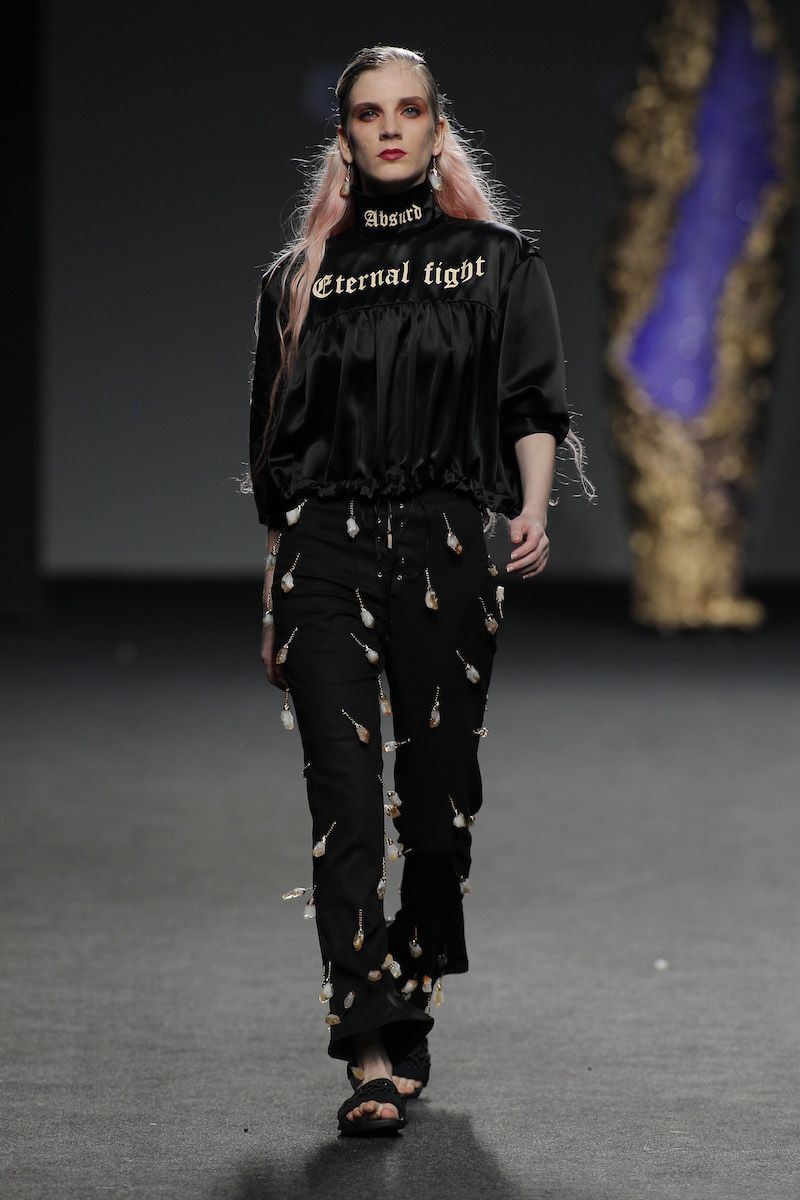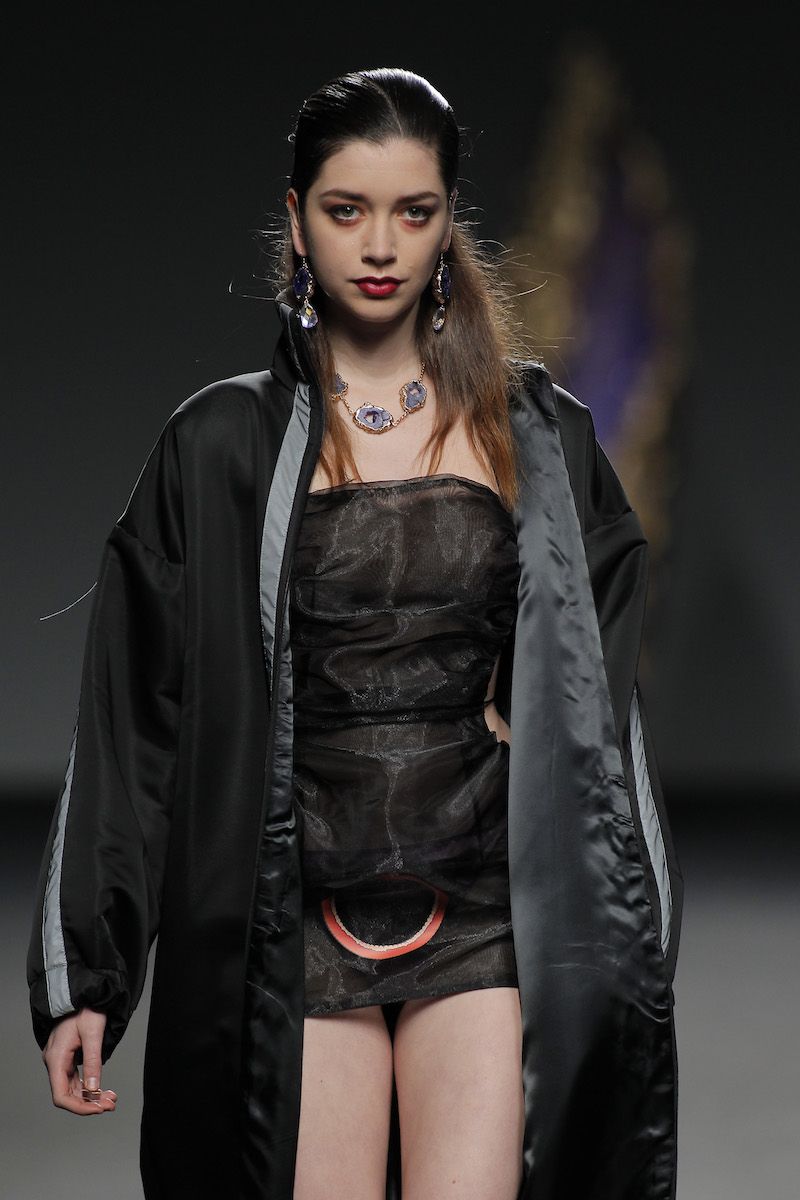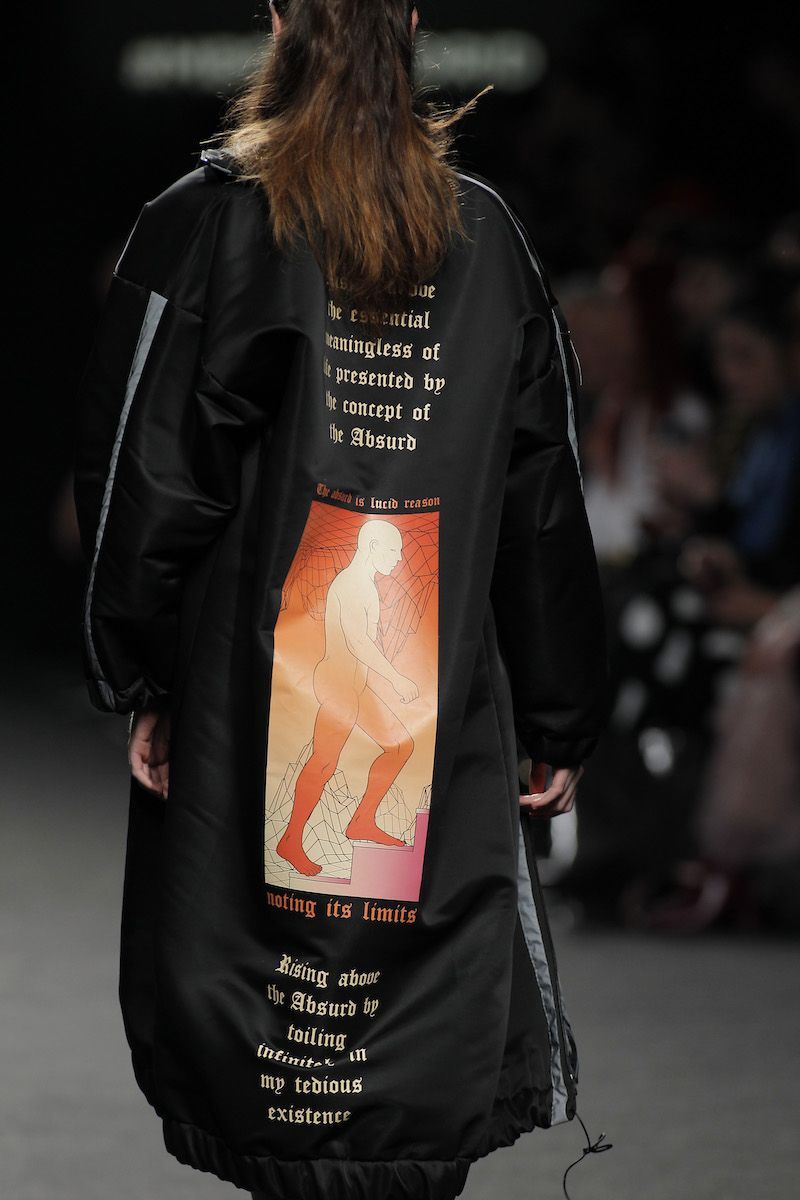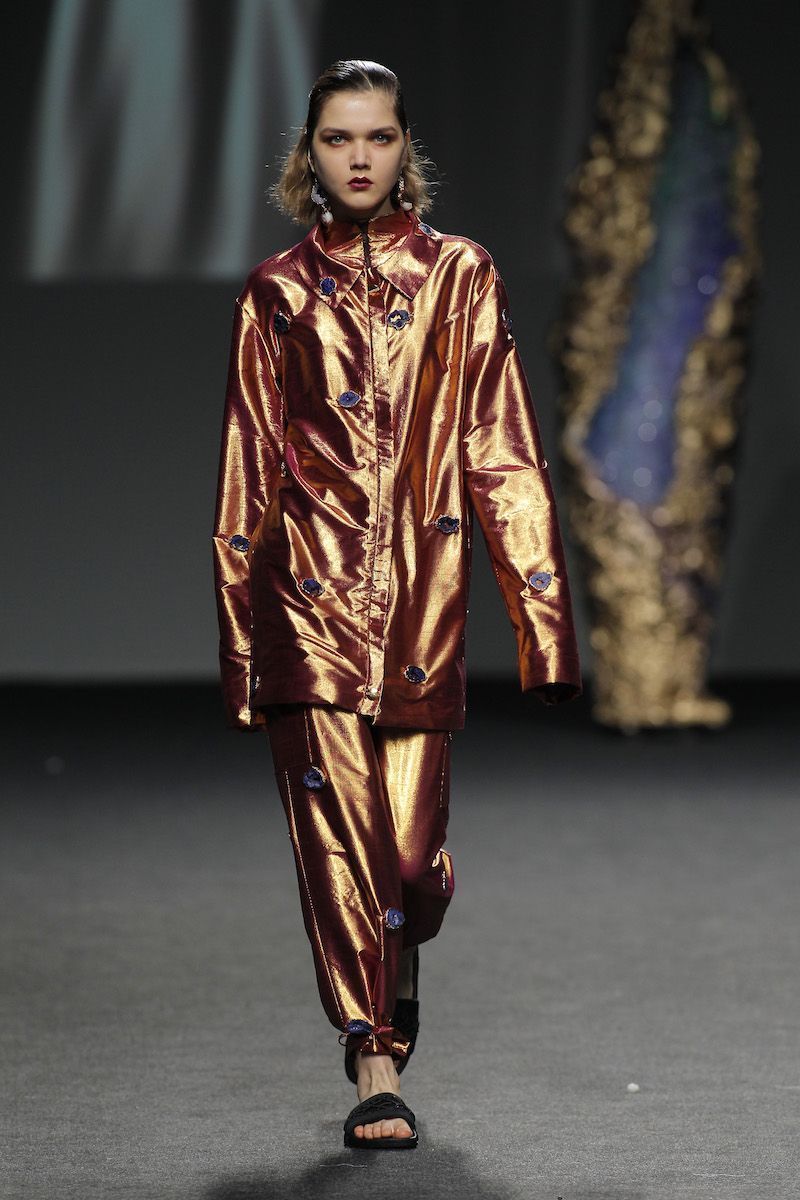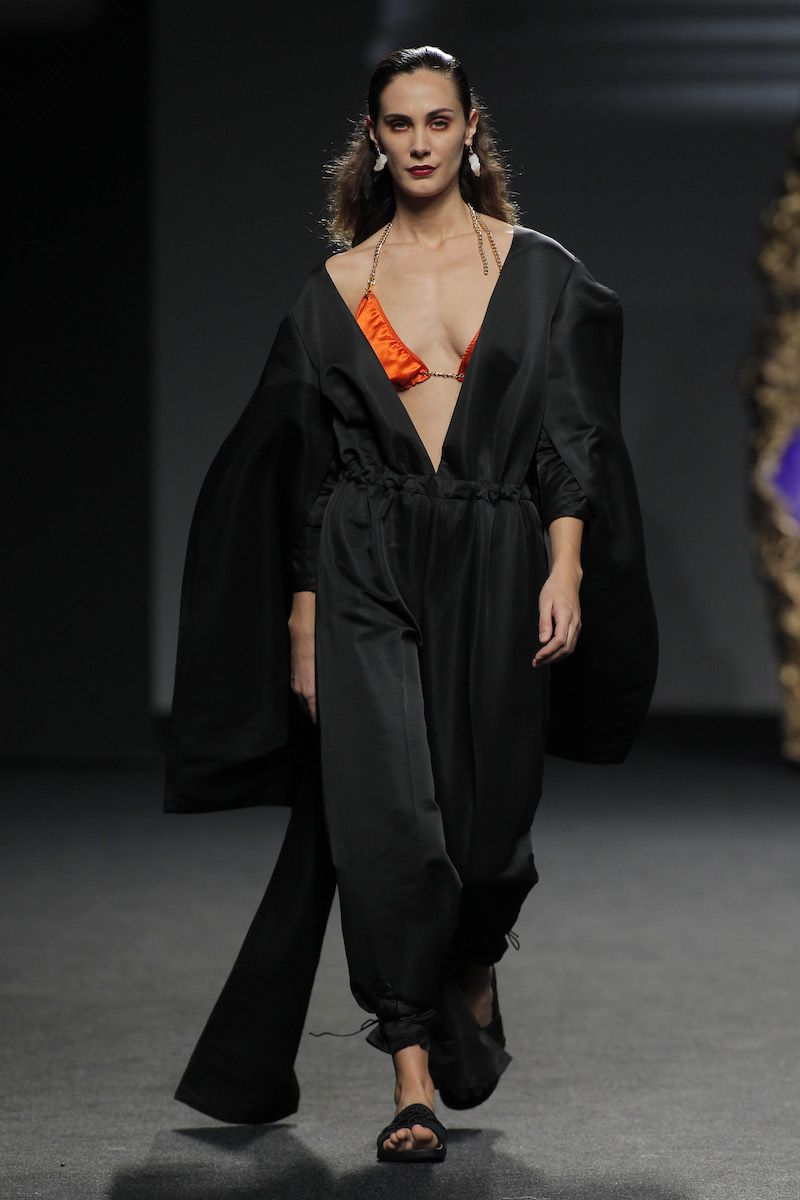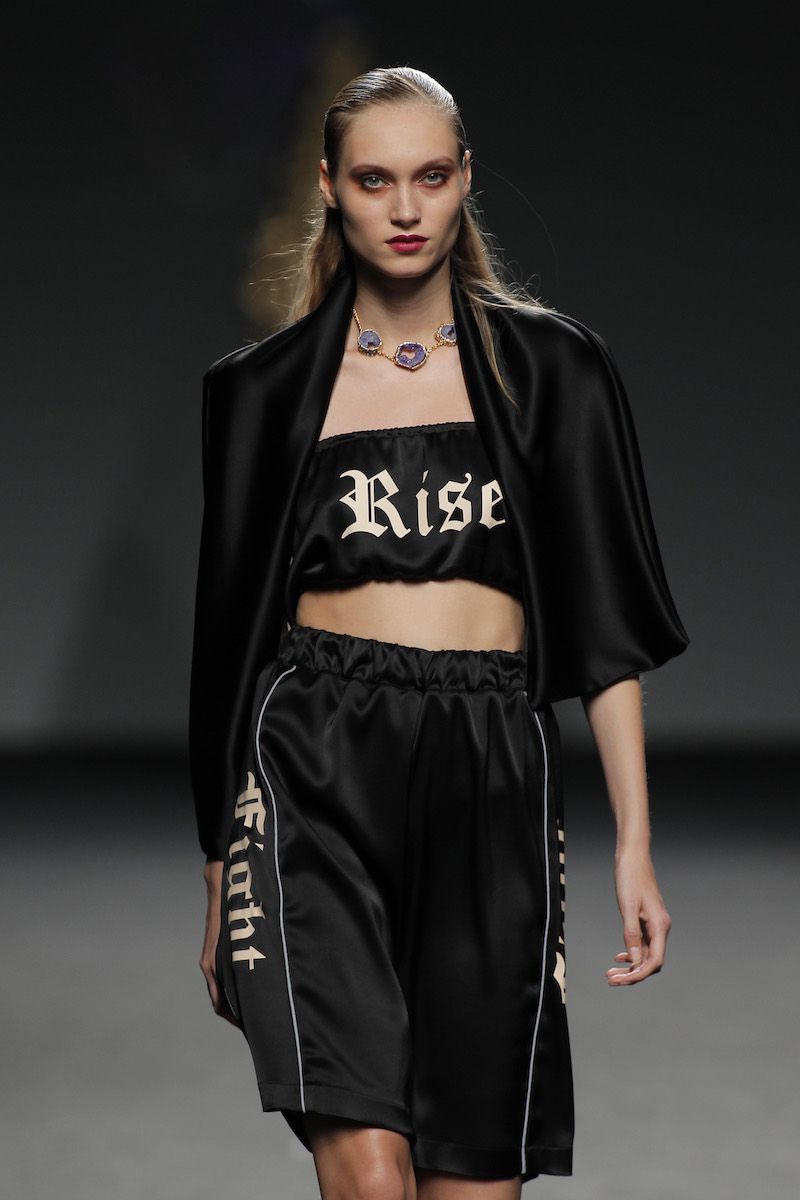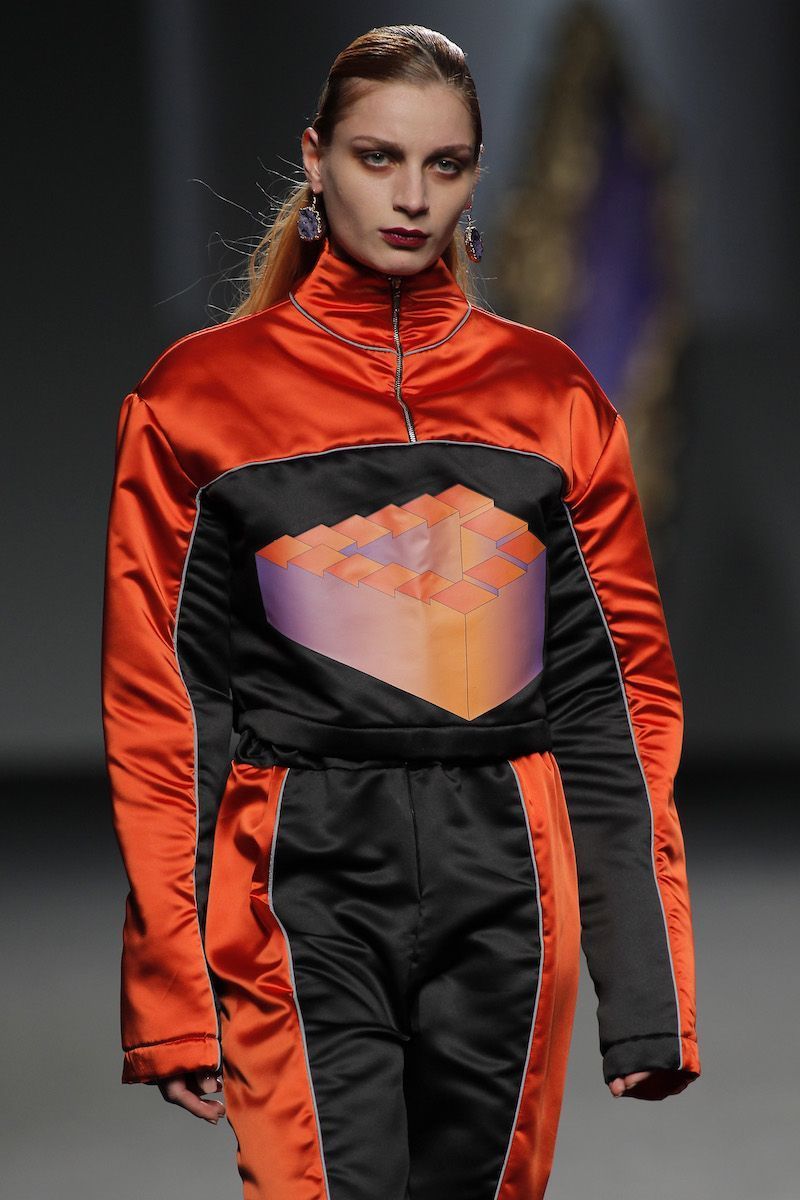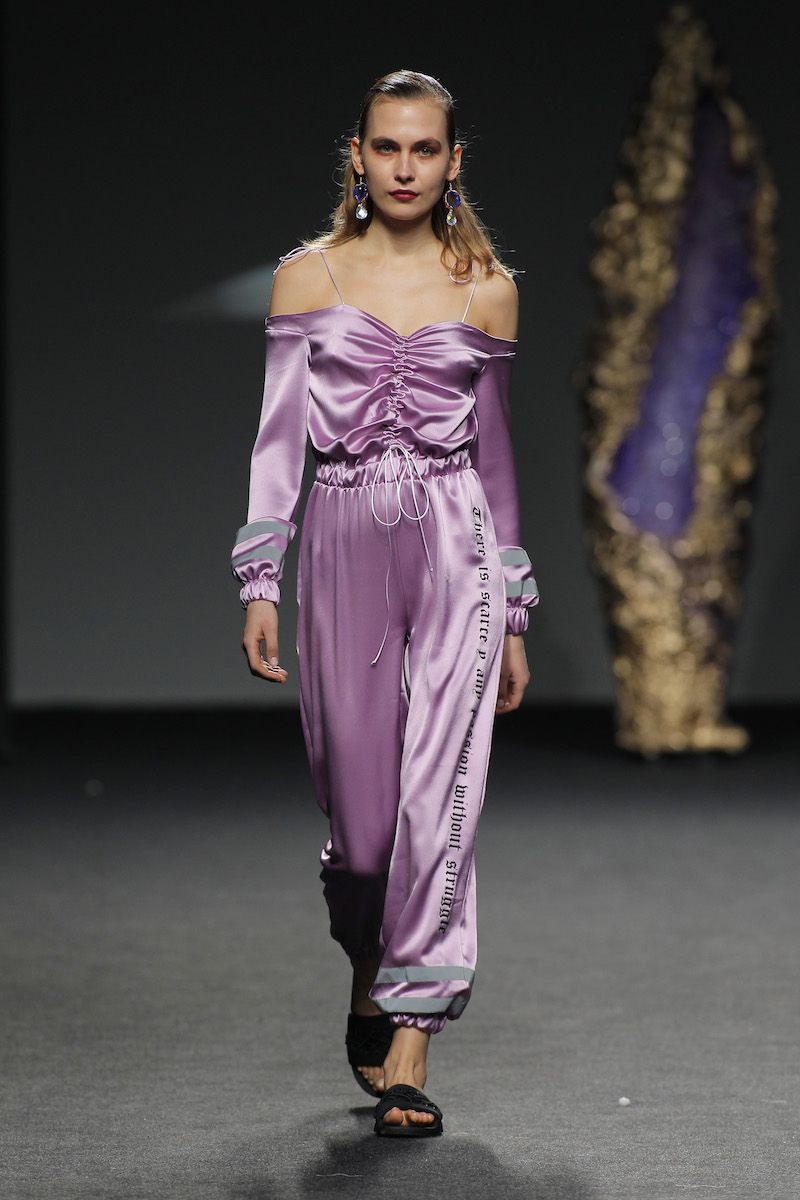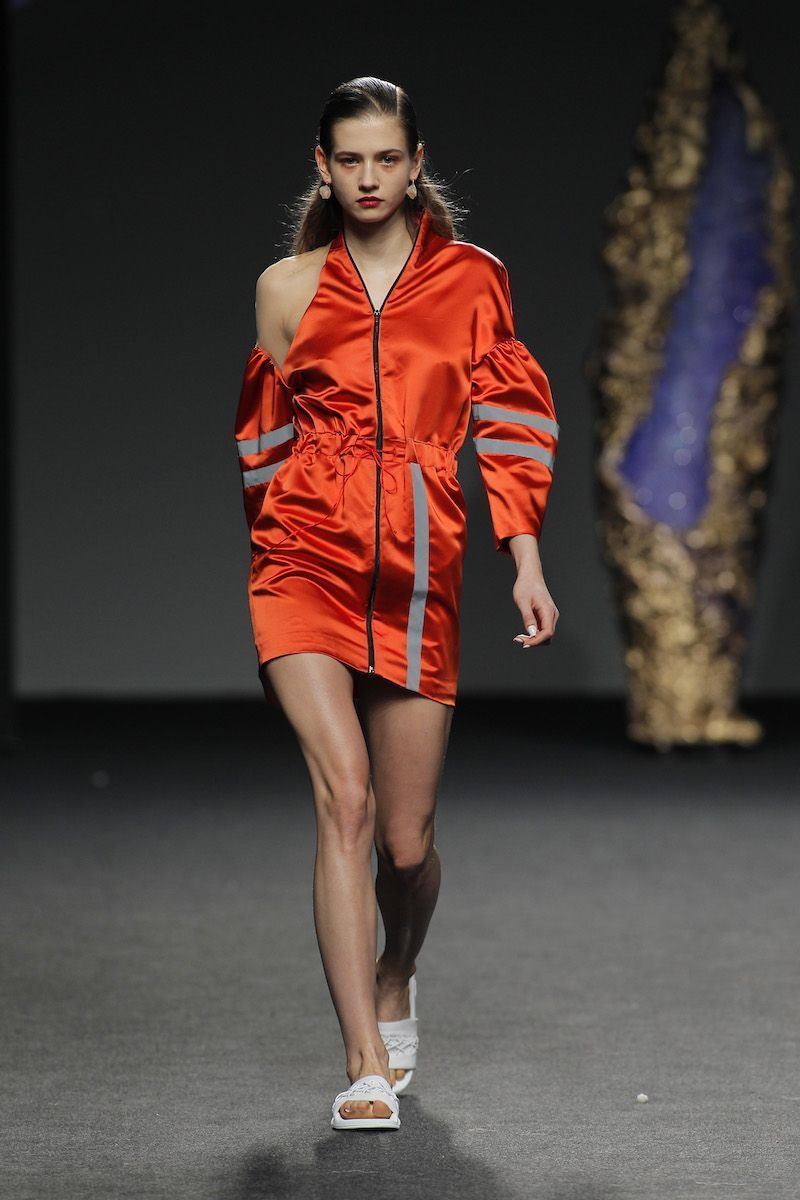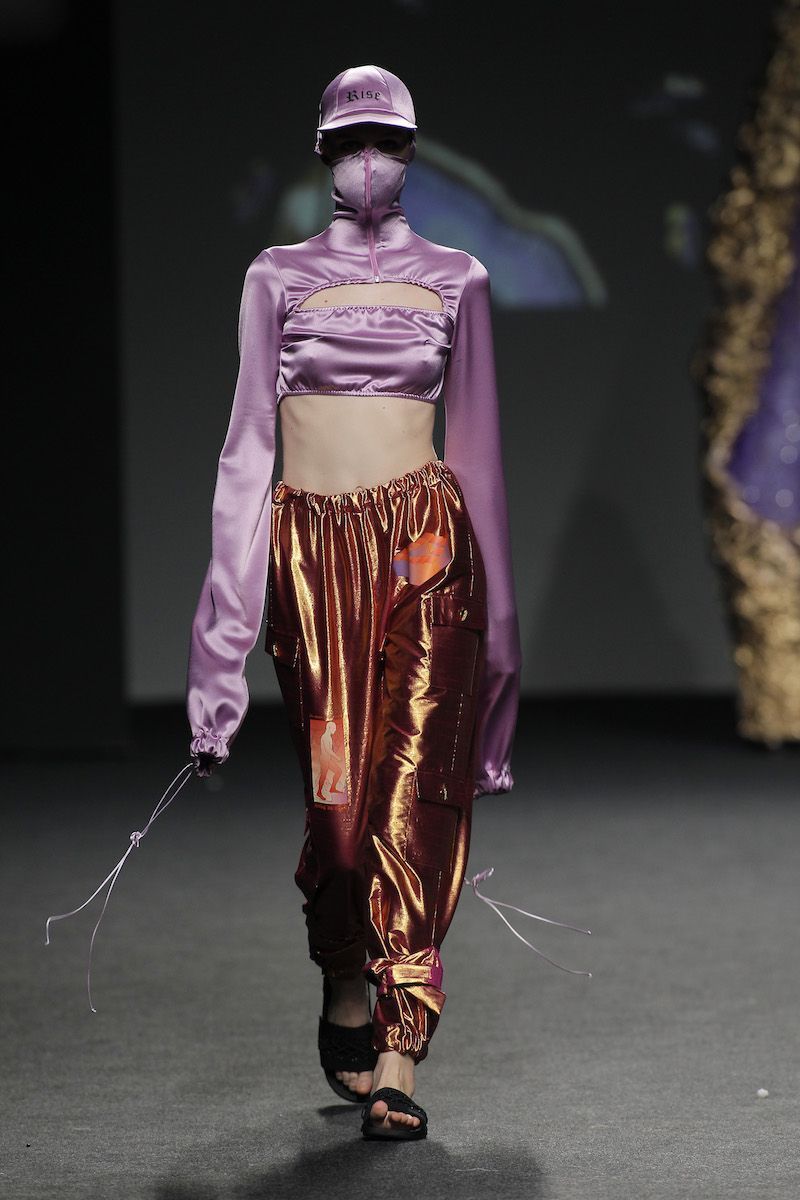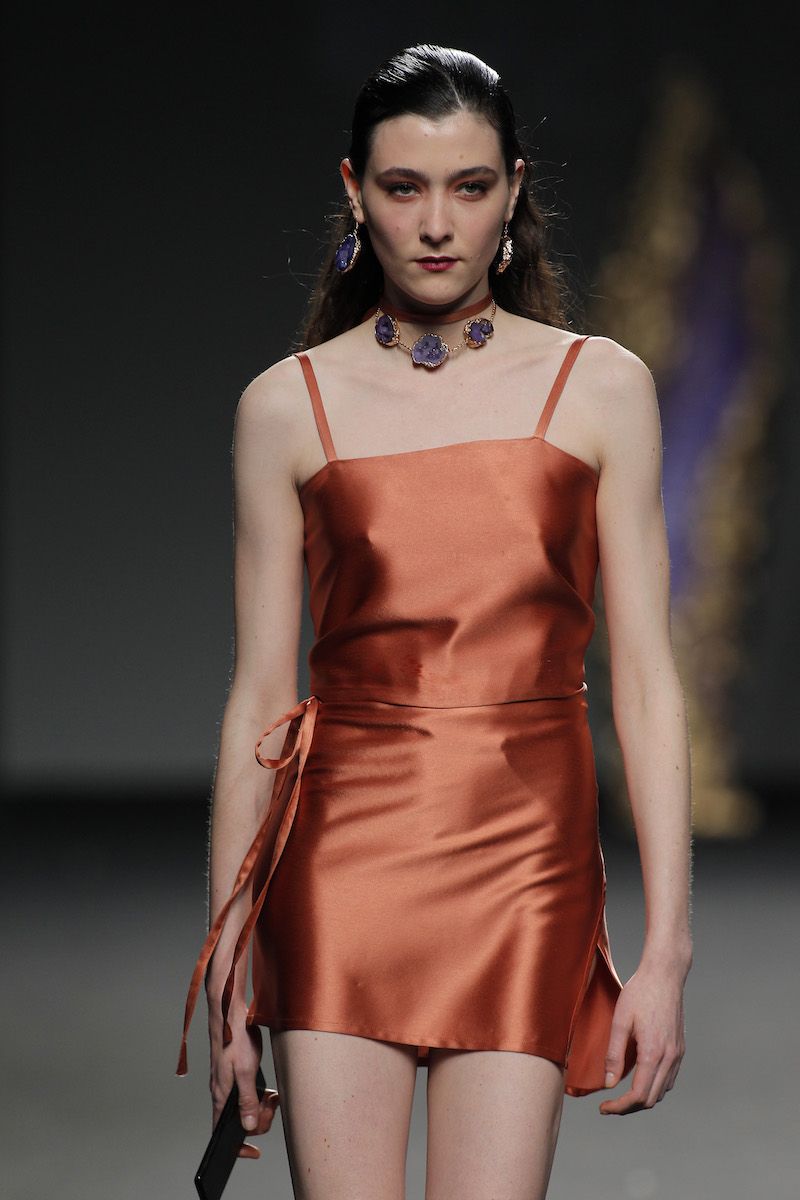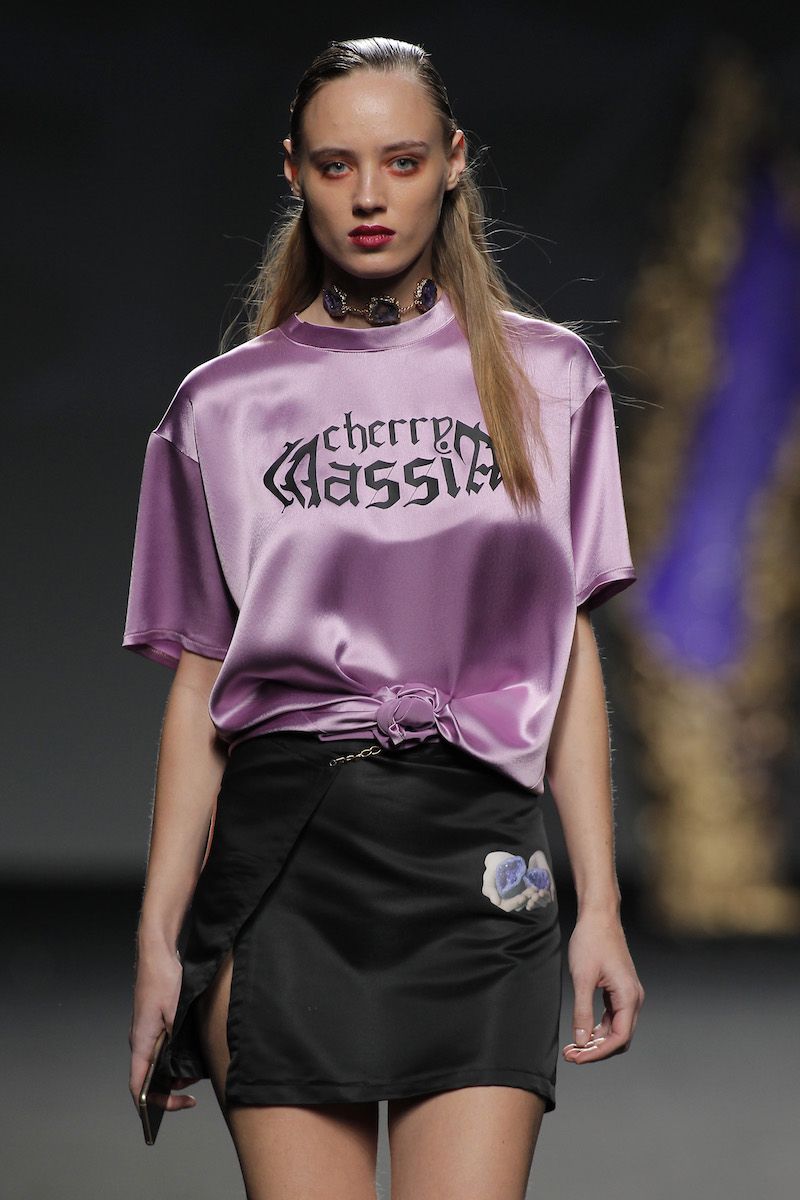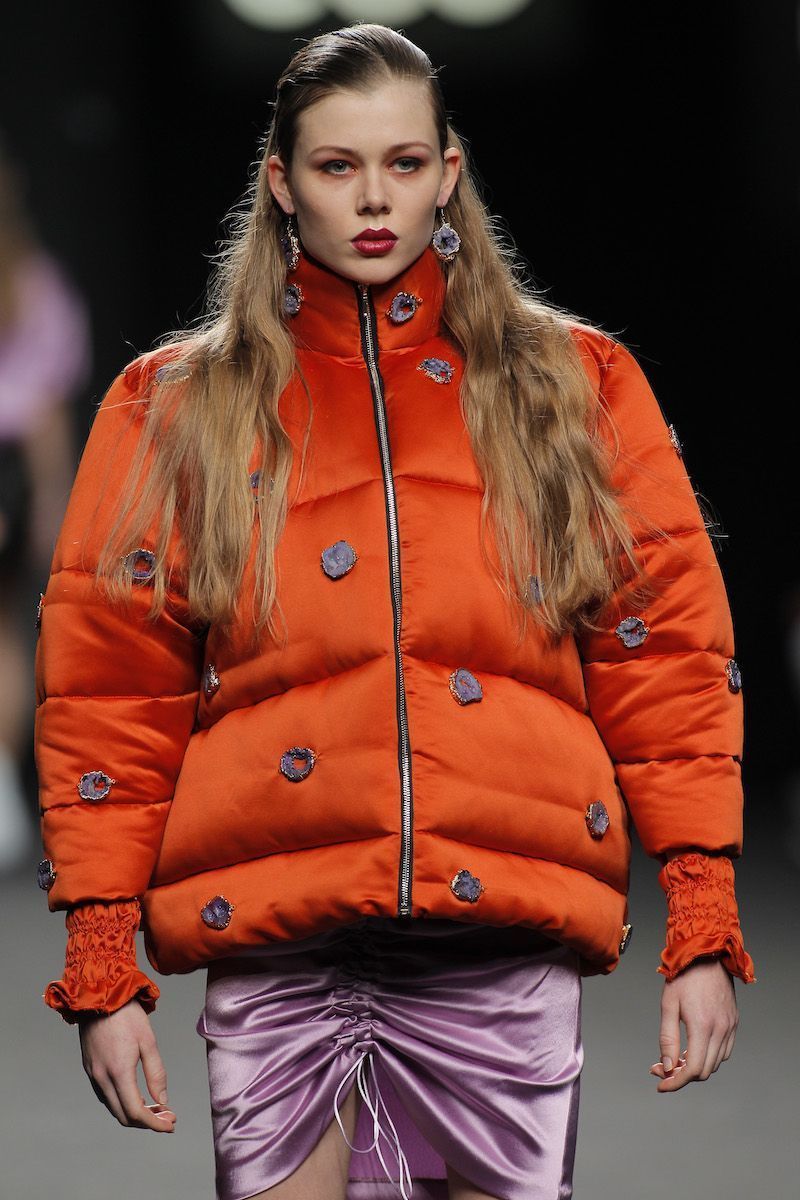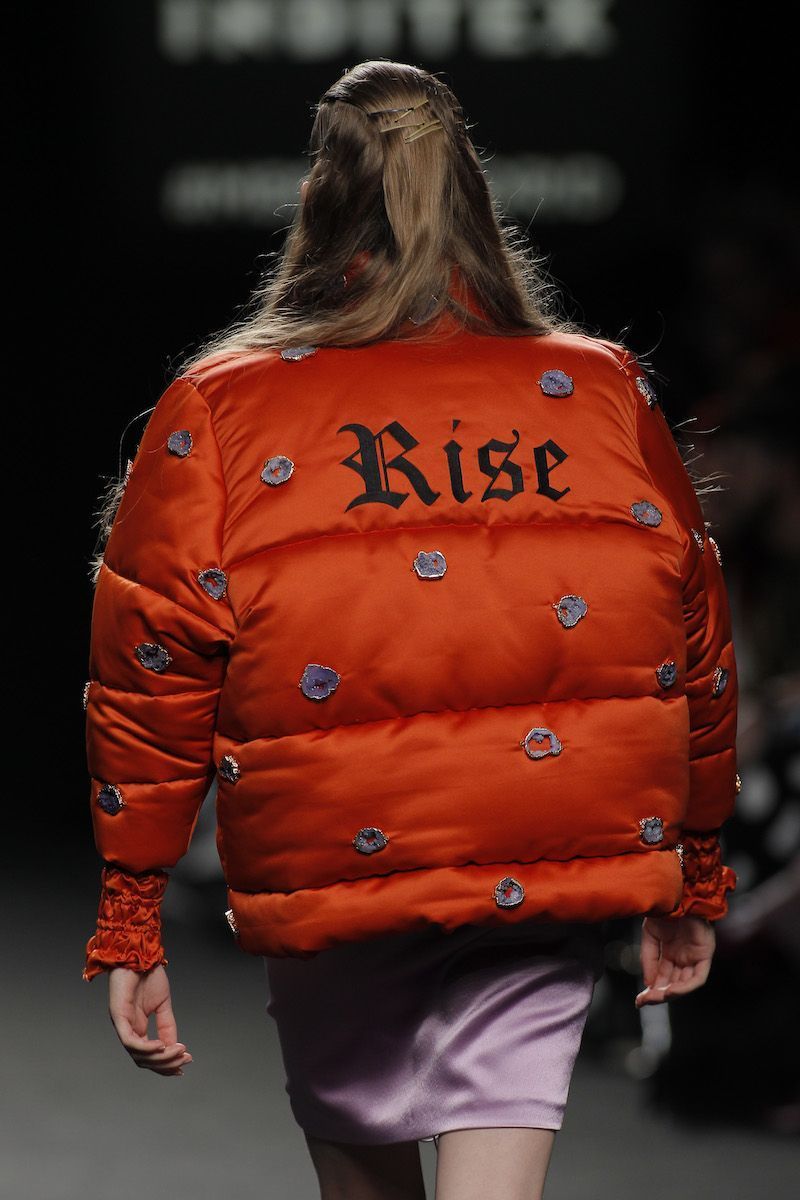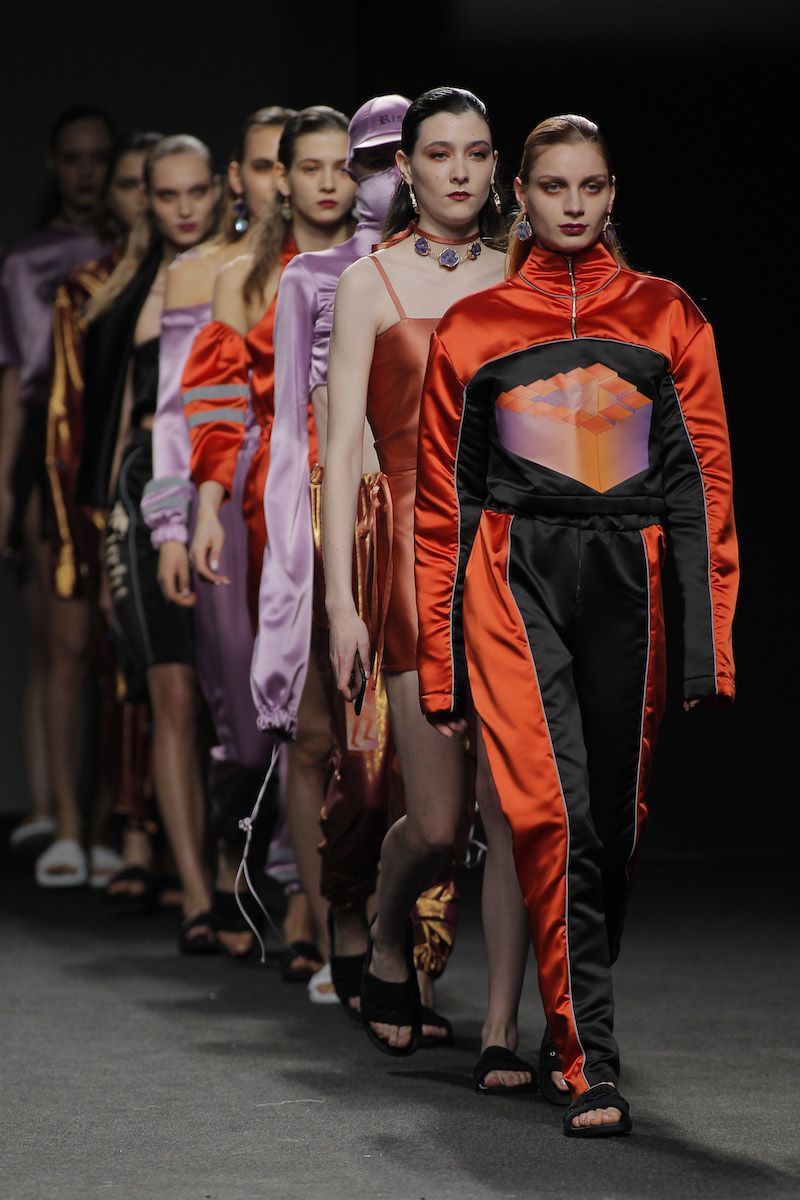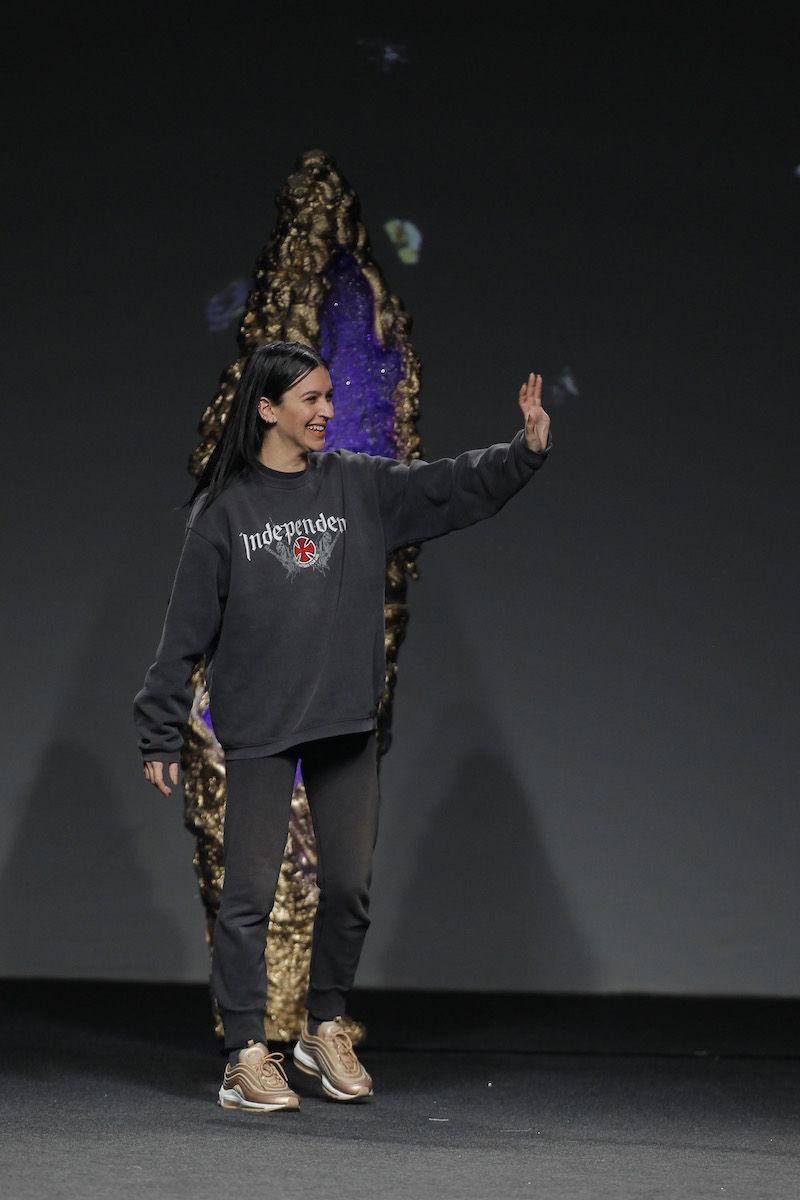 The blunt and "aggressive" staging was compensated by the use of satin fabrics and semiprecious stones that gave this soft aspect to the ecosystem that the Andalusian had created. Crop-tops, bodies, shorts and trousers that referred to workwear and sportswear of high-class aesthetics were mixed with masks, caps or an incredible orange puffer (color that seems to repeat in FW18) that was the perfect stitch to a show that left us wanting more.
A connection between public, music, concept and collection that resulted in a proposal with its own identity, since it is important to remember that references have no owner and can be reinterpreted in many different ways.