READ IN: Español
The audio brand Skullcandy now connects its free spirit with the New York house Collina Estrada to launch two pieces of art that stimulate the fantasy of those who live the experience. The collaboration converges in two premium headphones with which to escape from reality: the Crusher Evo and the Indy Evo, bathed in the originality and self-expression that permeates the DNA of both brands.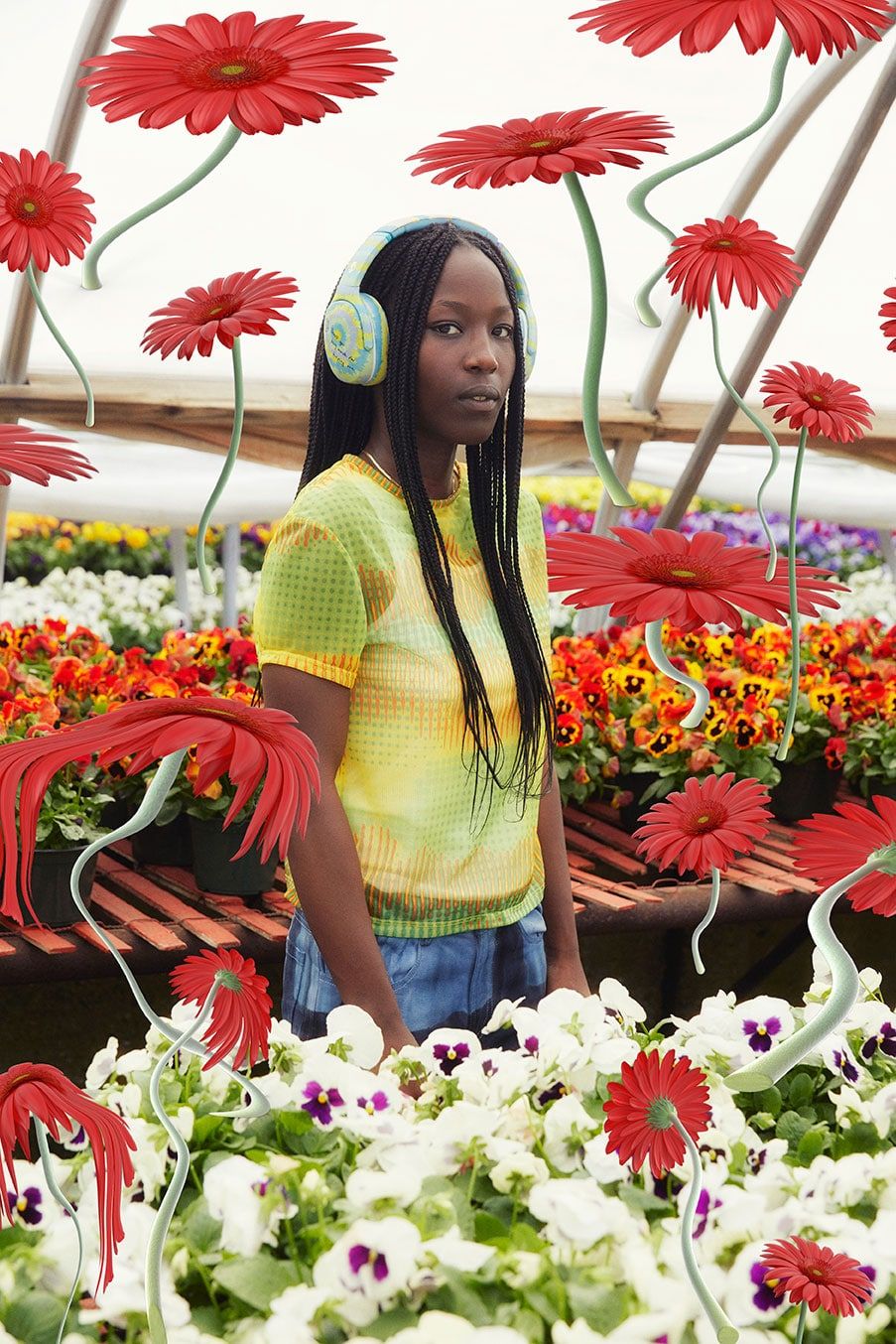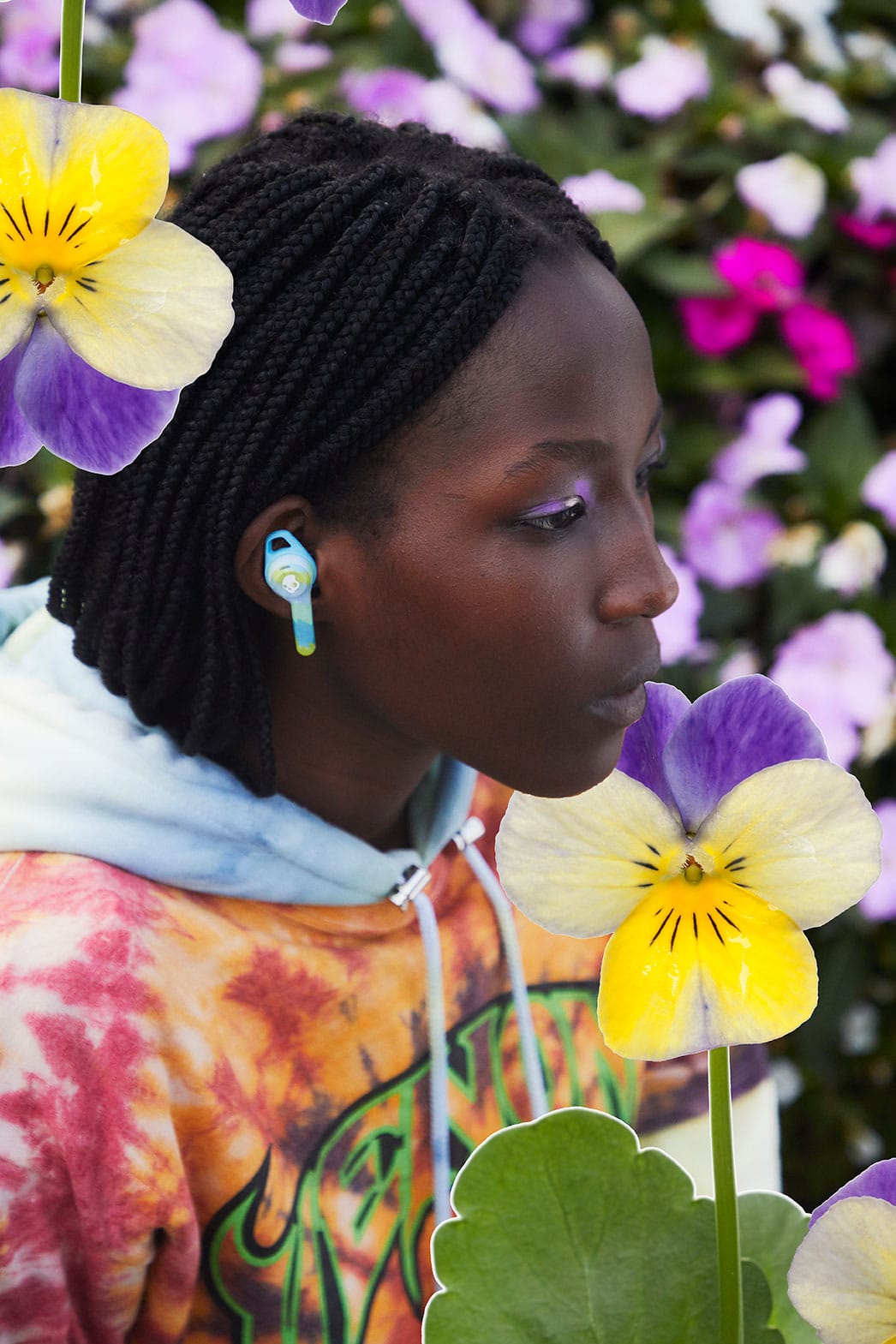 This exclusive edition, now in the Skullcandy virtual showcase, features two tinted headphones in a tie-dye print designed by creative director Hillary Taymour. The energetic vibes of the eco-sustainable brand now move to the technological world of the Skull to start a youth revolution.
The limited-edition capsule was presented during the Collina Strada FW20 show at NYFW,  where the cast of models challenged -once again- the limits of fashion and norms on a path to freedom.
Estrada's cult design (@collinastrada) encapsulates these sculpted psychedelic devices in two formats. The Crusher Evo, in the form of circumaural cases, which offer an immersive sound experience thanks to their haptic sensory bass and the personalized sound of Audiodo™. They also stand out for their progressive and customizable audio technology through the Skullcandy app. 'Crusher Evo takes surround sound to a new level', says Jeff Hutchings, product manager for Skullcandy.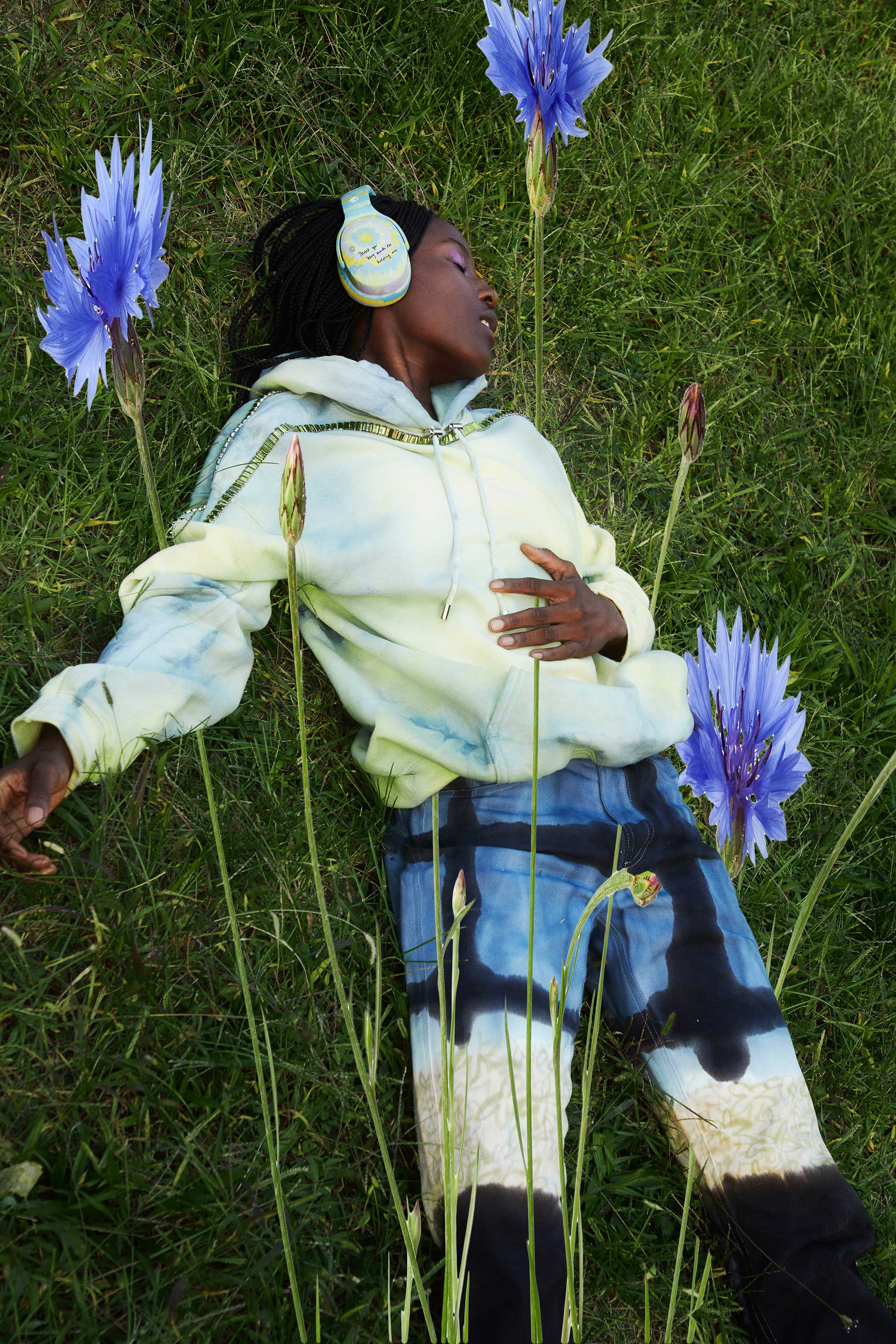 Reaching the sensory climax is also possible with the Indy Evo, the second proposal of Skullcandy x Collina Strada that allows you to take music wherever you go. 30 hours of autonomy in a totally wireless product with a host of features such as its equalization mode, improved sound quality, the possibility of using a single earphone, and the high-end Tile™ technology.
THE YOUTH REVOLUTION
'We don't want you to just listen to music. We want you to feel it.'
Collina Strada, as a platform for climate and social awareness, change and self-expression has been one of the leading brands in 'being whoever you want to be' through a sustainable vision full of light and color. That big mood now moves her to her first foray into the tech world.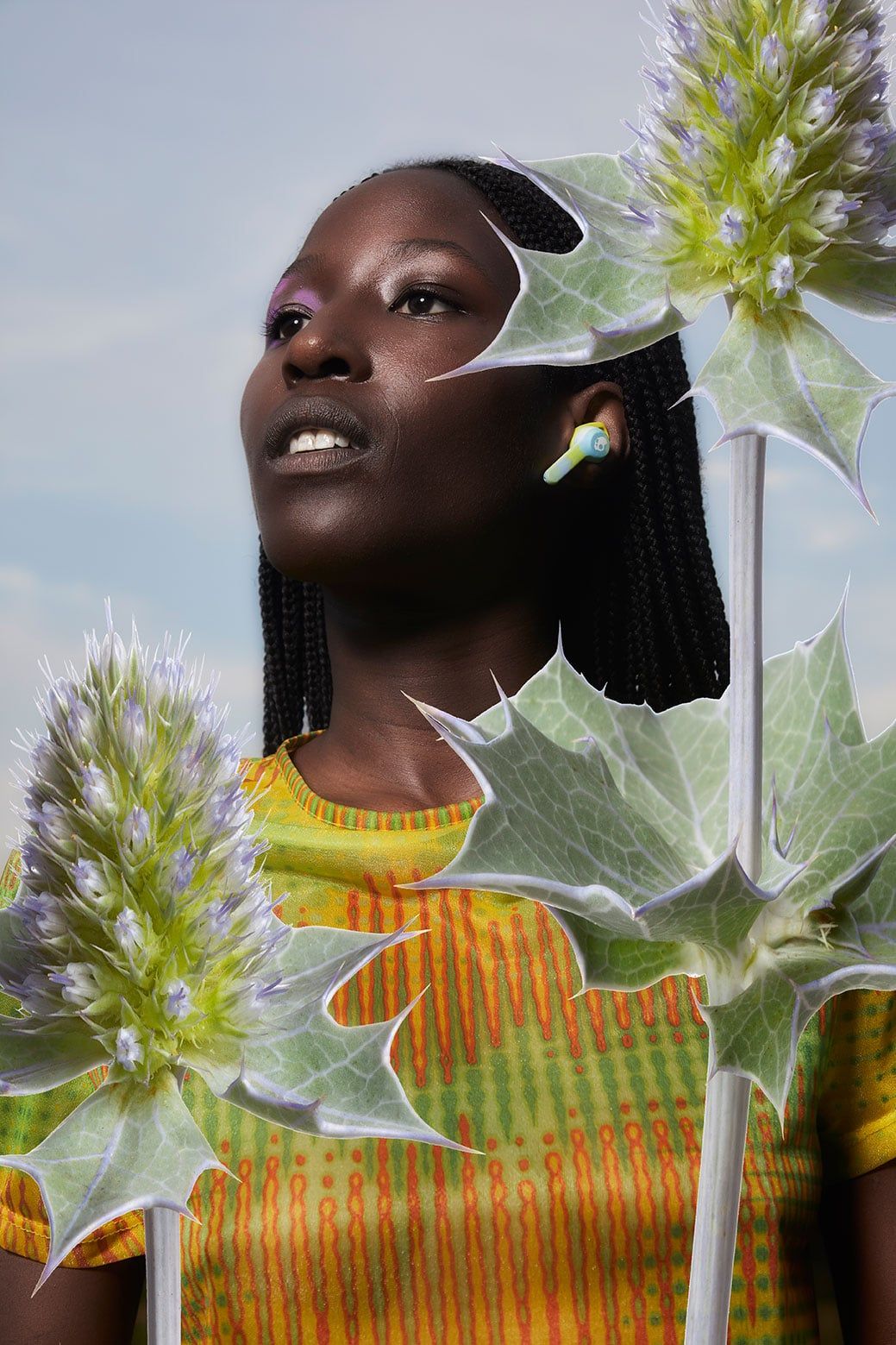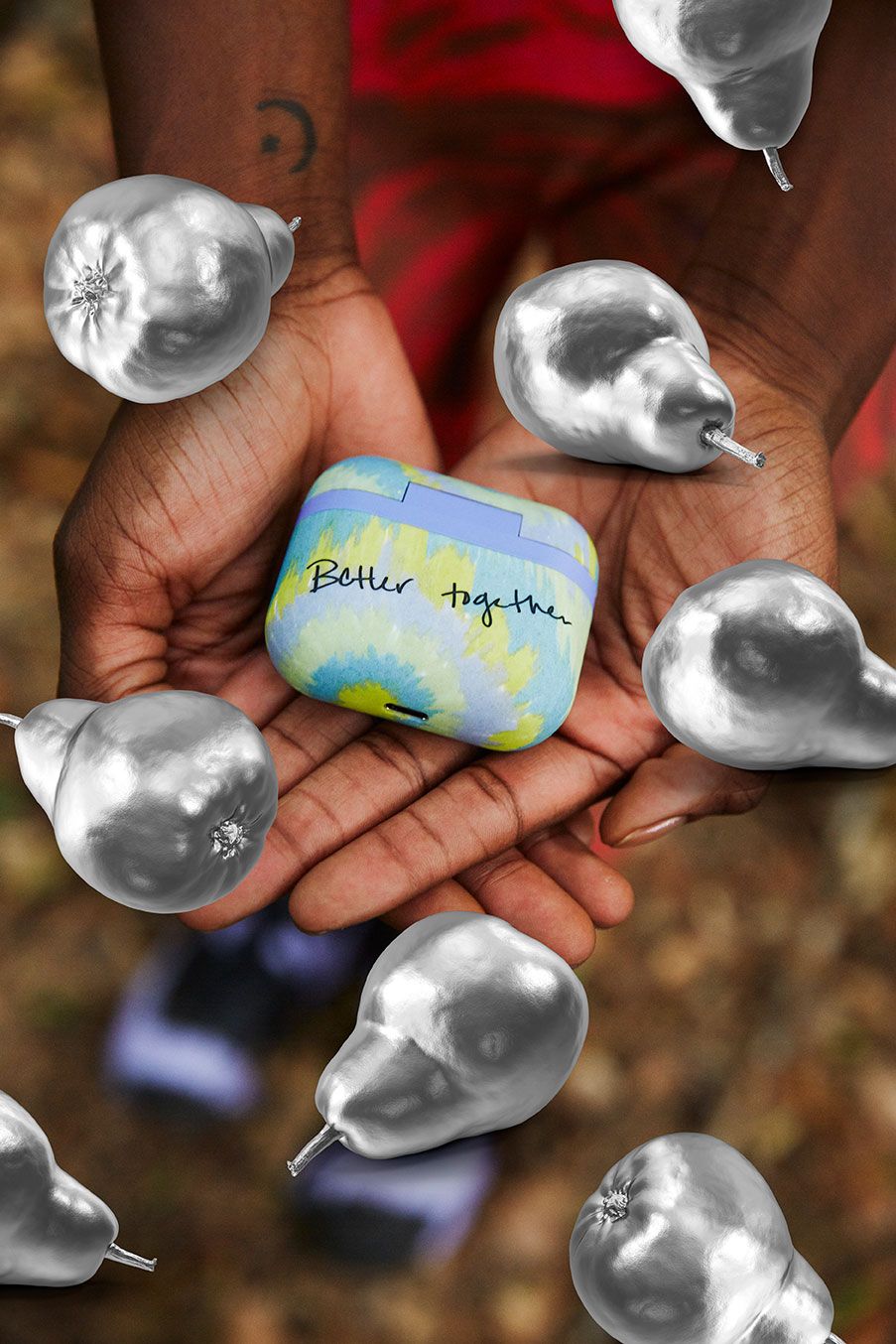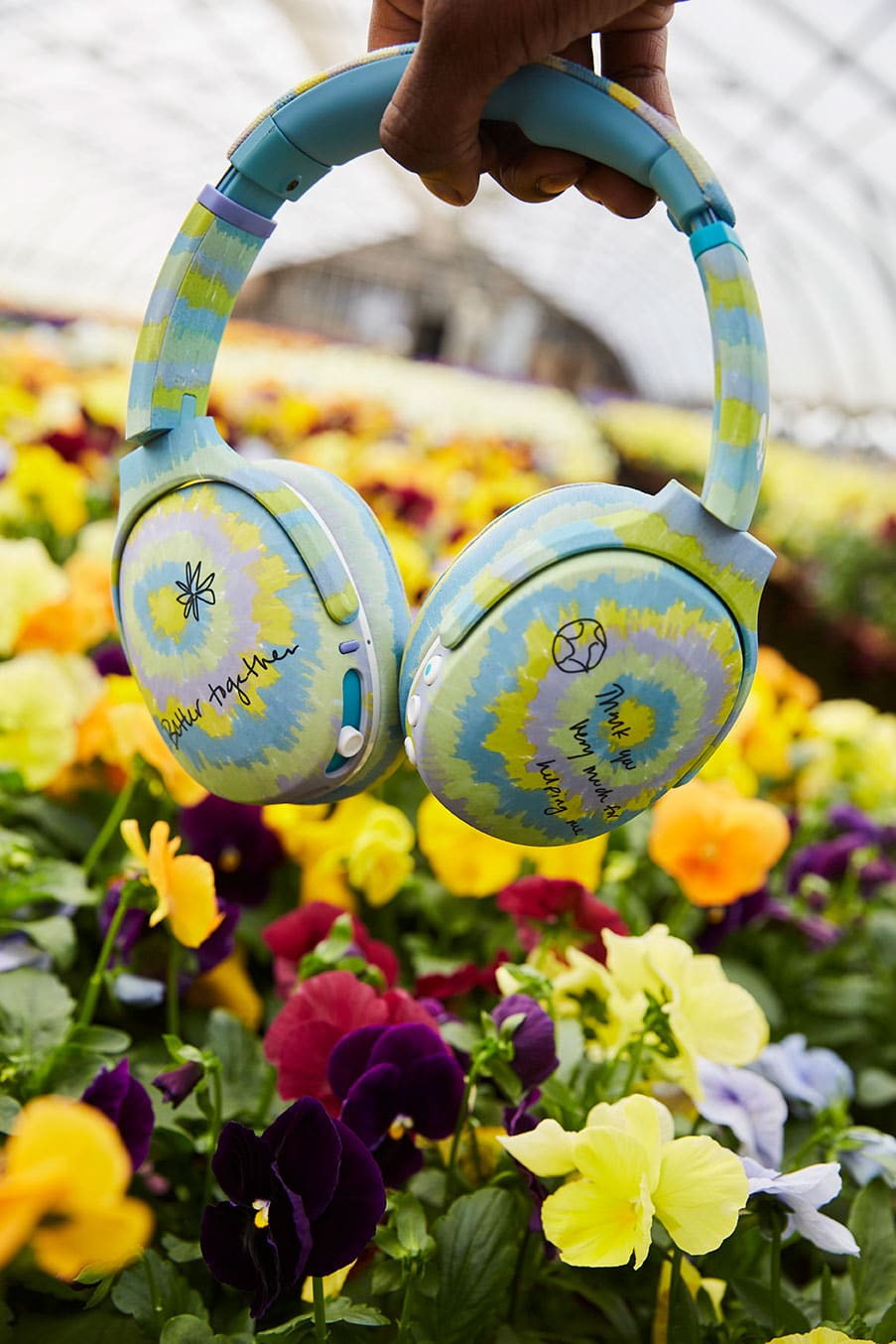 The fact is that both brands, belonging to totally unequal worlds, share the same ethics that united them organically when it comes to creation. 'I am a strong advocate of environmental protection, counter-culture and the right of expression; for me, collaborating with Skullcandy has been the most natural thing […] Skullcandy is a brand committed to climate change. Proof of this is their work with Protect Our Winters. It also supports emerging musicians from a wide range of genres. Working with Skullcandy has allowed me to translate Collina's style into a functional, everyday device to make it more dynamic', says Taymour.
This tech collection bathed in a Woodstock look and feel is now available on the Skullcandy website. FEEL THE BEATS.