READ IN: Español
Sonya Sombreuil is the visual artist who made COME TEES come true: a new streetwear paradigm that houses unique silkscreened, deconstructed and painted pieces from her L.A. studio, for the entire universe.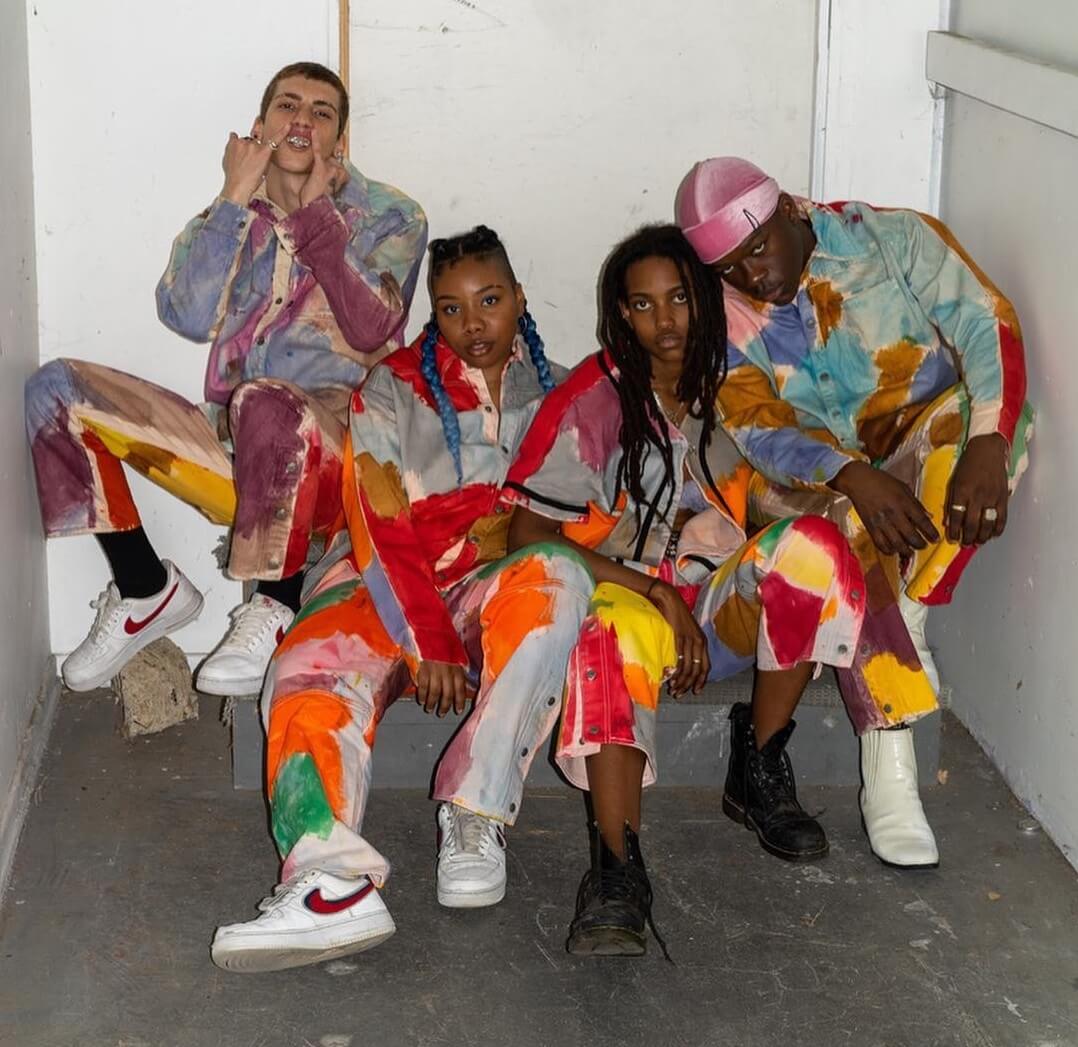 It all started in 2009, when the creative director of COME TEES was immersed in the musical community. That's when she decided to project her passion in the creation of t-shirts for bands she knew. A few years later, from that creative root, the project grew to become what it is today: an icon of the art-tee movement.
Shirts, hats, sneakers or jeans of retro inspiration pass through the hands of Sombreuil and become works of art, of a pictorial style and/or abstract expressionism similar to that of Basquiat, both for its aesthetics and for its references in the world of graffiti. Sonya submerges all that imaginary of vibrant colors in silkscreened garments, through a methodical process in which he places the ink deeply on his fabrics so that they last forever.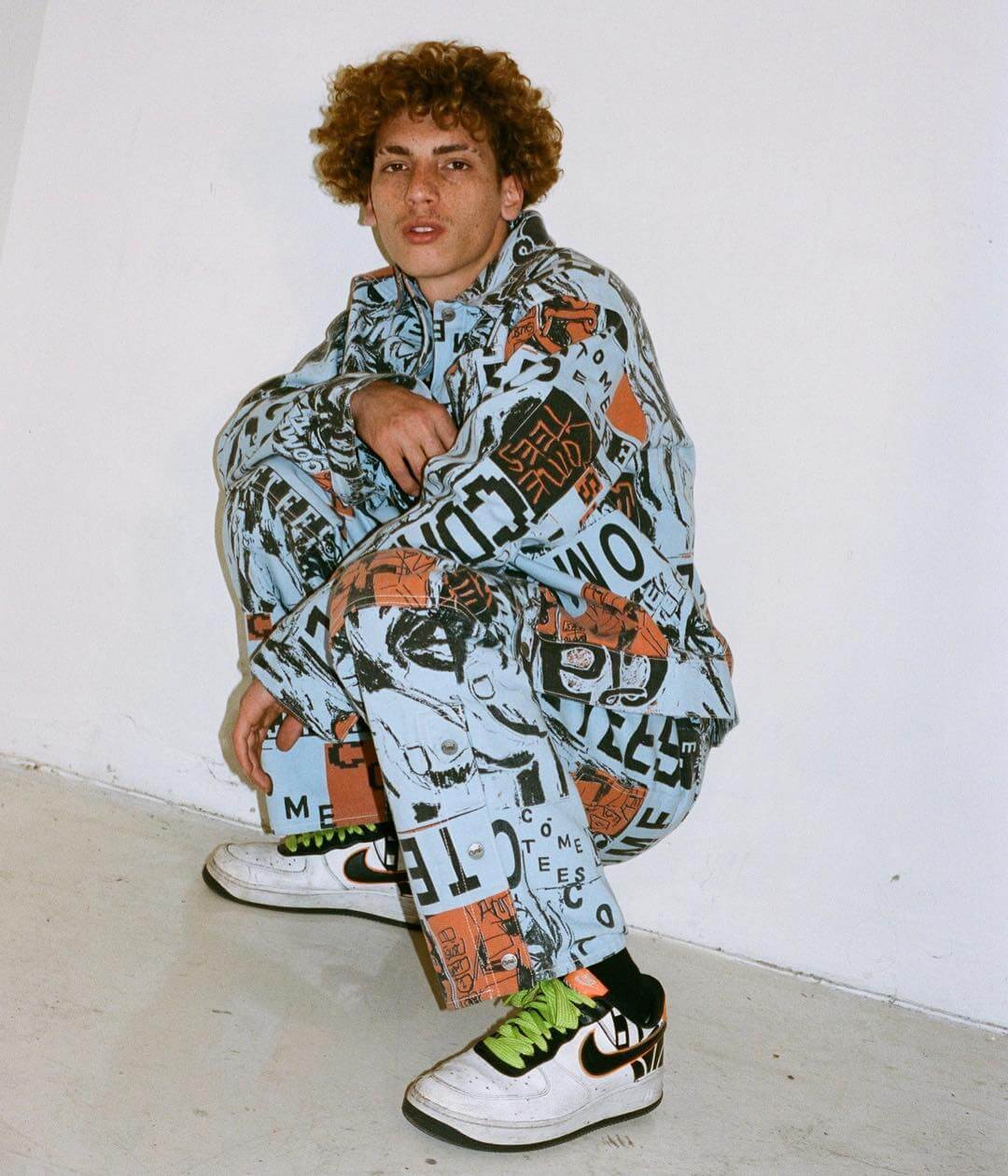 COME TEES has collaborated with designers such as Election Reform!, Eckhaus Latta or No Ssesso, but has also designed skateboards by Eric Koston. In all this, he impregnates his style with irregular lines, scribbled text, surrealistic images or abstract figures immersed in tie-dye prints. His aggressive brushstrokes trace transcendental messages that elude different social themes such as feminism, religion, politics or effervescent positivity.
Of all these collections signed x @cometees, the capsule entitled 'Weather Diaries' stands out, which includes an infinite number of denim garments covered with graffiti and all-around energetic colour stains.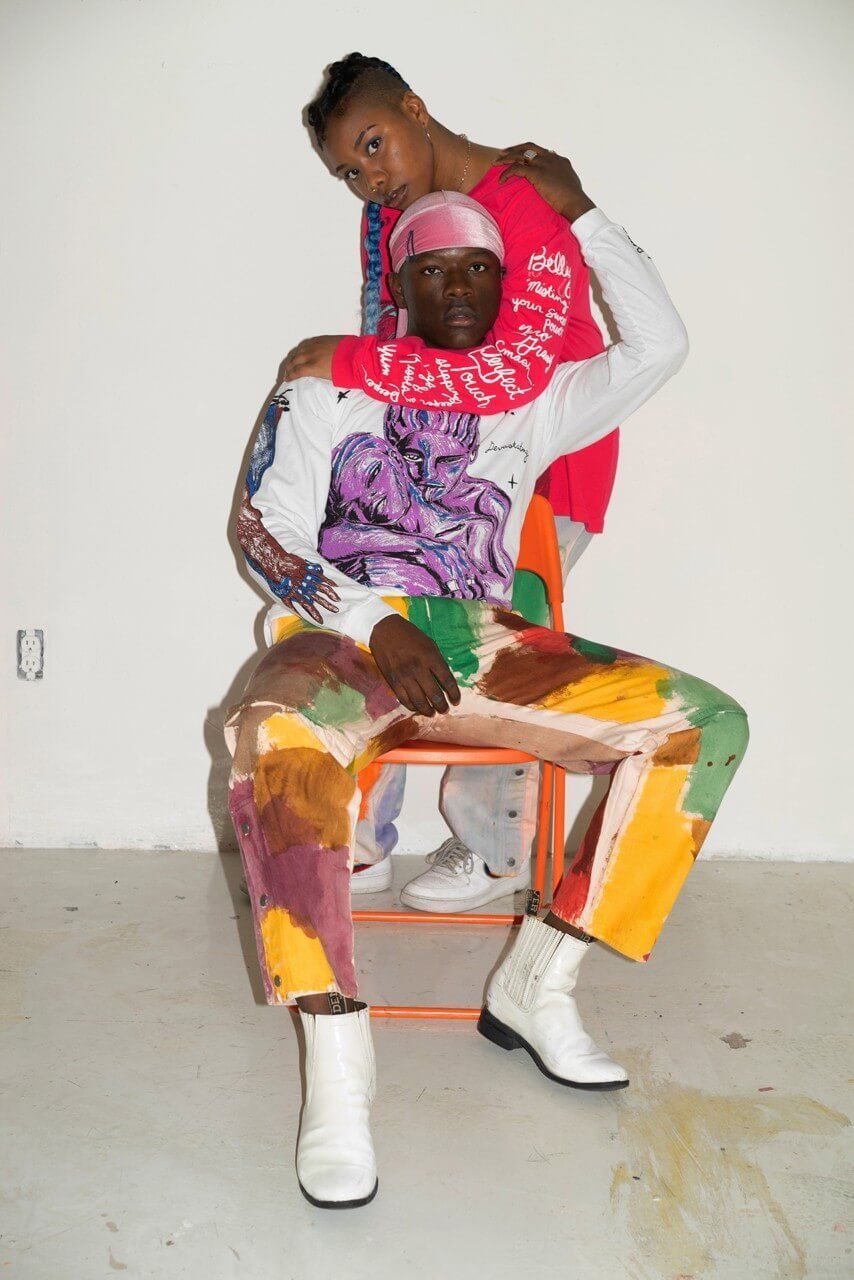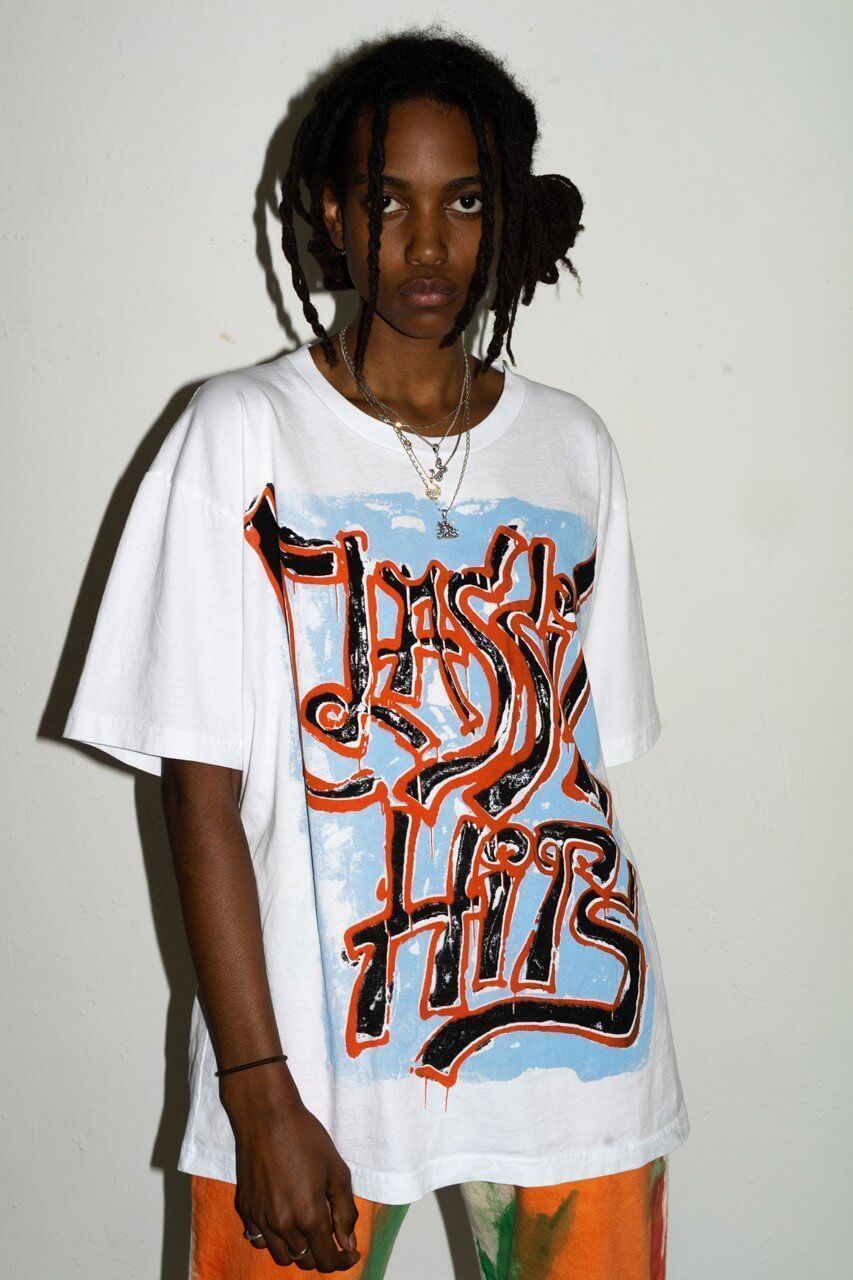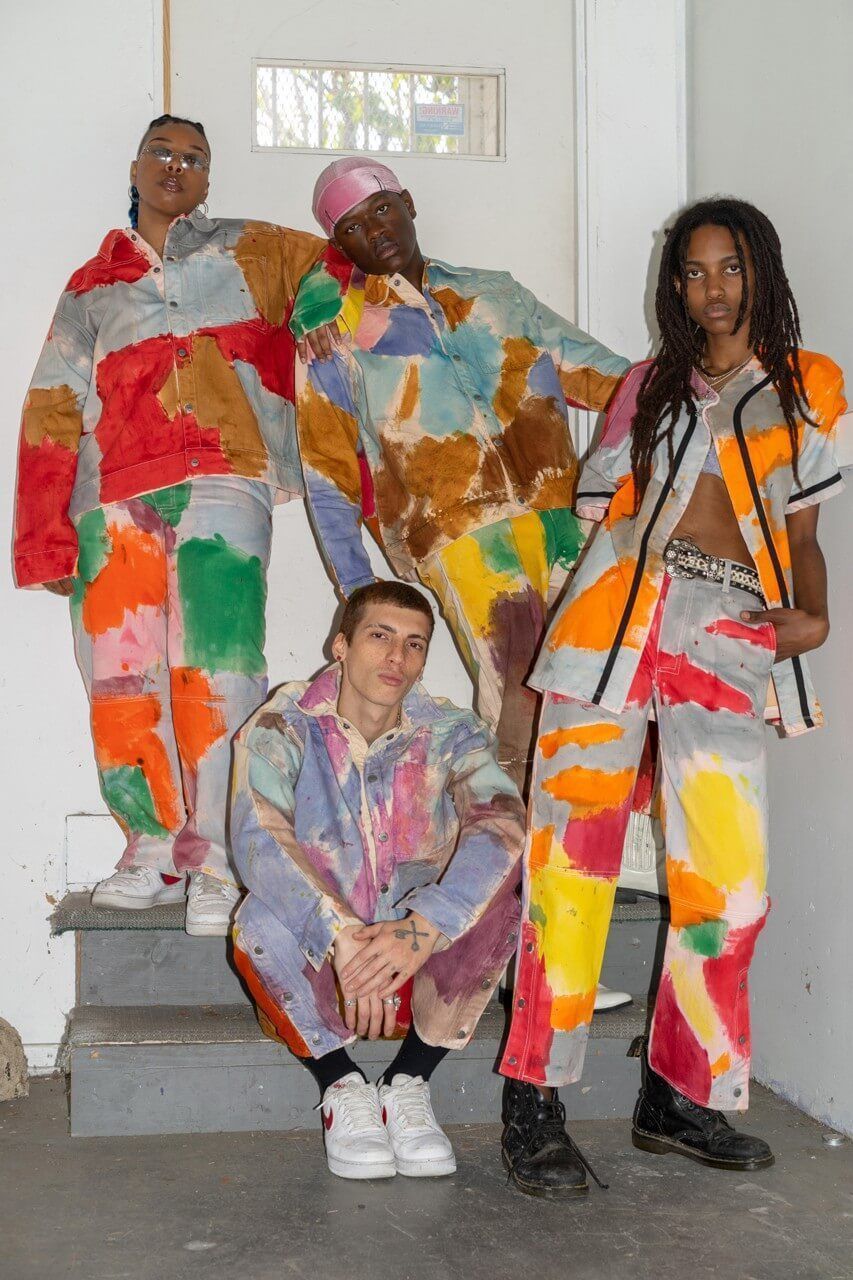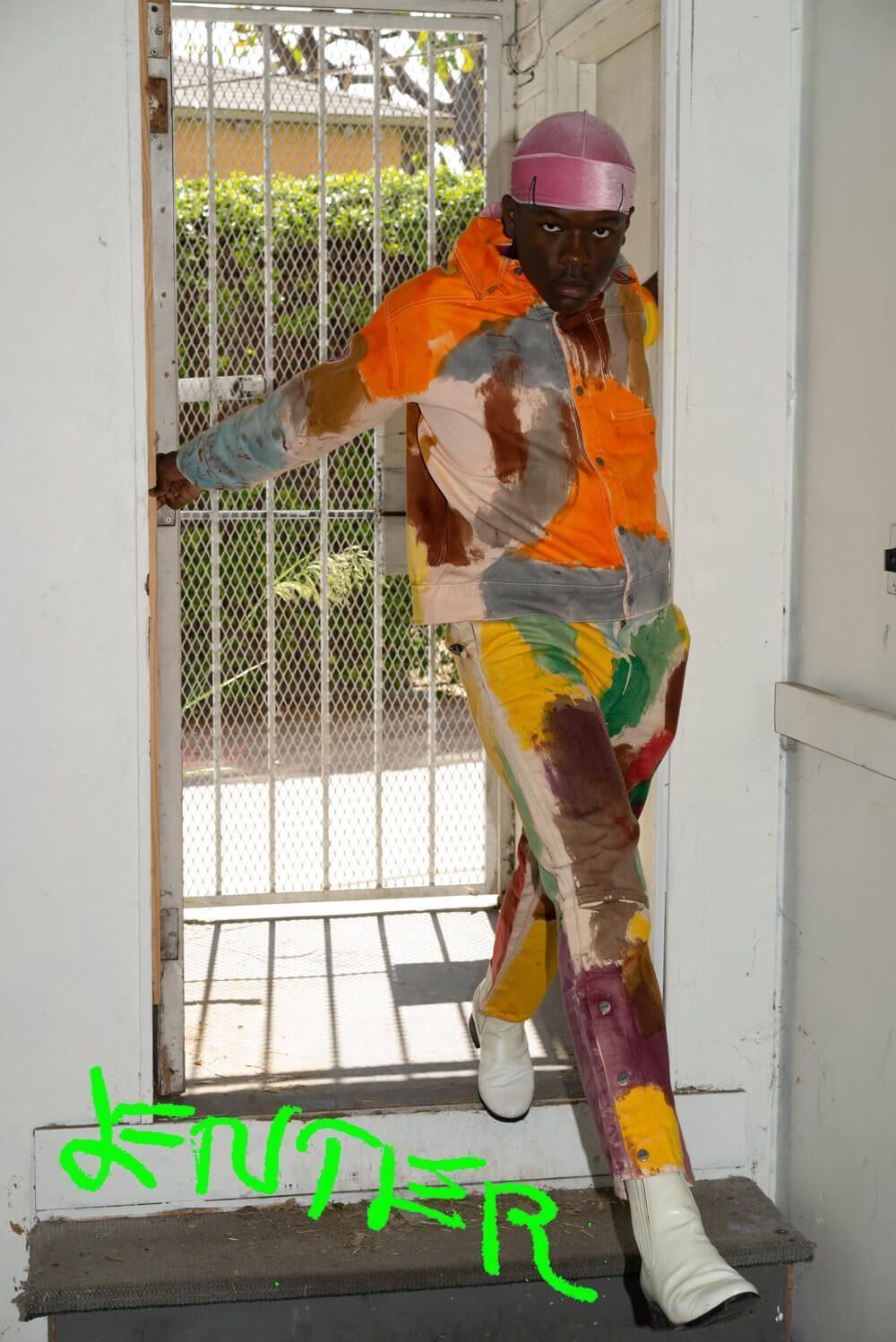 In 2016 the brand came to vibrate with real hype, when Kanye West wore his 'Jane's Addiction' t-shirt. She also went through the same state of ecstasy when Rihanna wore her 'Duppy Conquer Jeans', full of artistic graphics that could be displayed at the MOMA.
This is how Sonya transgresses art, deconstructing shirts and attaching them to raglan sleeves, shortening hemlines, incorporating collages in the form of fanzines, as well as taking inspiration from skateboard graphics to ignite the underground scene of Los Angeles with its chaotic, Californian style. Through all this color catharsis, COME TEES has become one of the most relevant street brands on a global level. Stay tunned.