READ IN: Español
The future comes from 'Crashing Waves', the world's greatest anamorphic illusion designed by the digital technology company d'Strict. The artwork entitled 'Public Meida Art #1_ WAVE' consists of sea waves crashing between large, curved screens located on the facade of the SMTown Coex Artium (Seoul).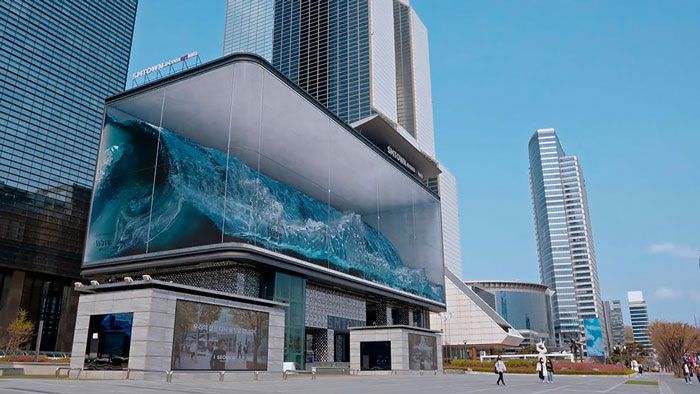 The SMTown Coex Artium is part of the Coex Convention and Exhibition Center in the exclusive neighborhood of Seoul, Gangnam, and now has a historic virtual artwork on its façade that measures 80.8 meters wide and 20.1 meters high.
D'Strict specializes in developing site-specific experiences using a range of digital techniques. For the installation, the studio used a series of anamorphic illusion methods to transmit the images of the massive waves. The way the effect works is the fixation of a specific point of view to create a sense of death without any distortion.
Have a look into the future through the Public Media Art installation #1_ WAVE, and discover the exciting projects that await the official d'Strict website.