READ IN: Español
The French duo Daft Punk announced a week ago their definitive separation. To pay tribute to their career, we compile some of their greatest hits and also remember other not so well known, but equally masterful tracks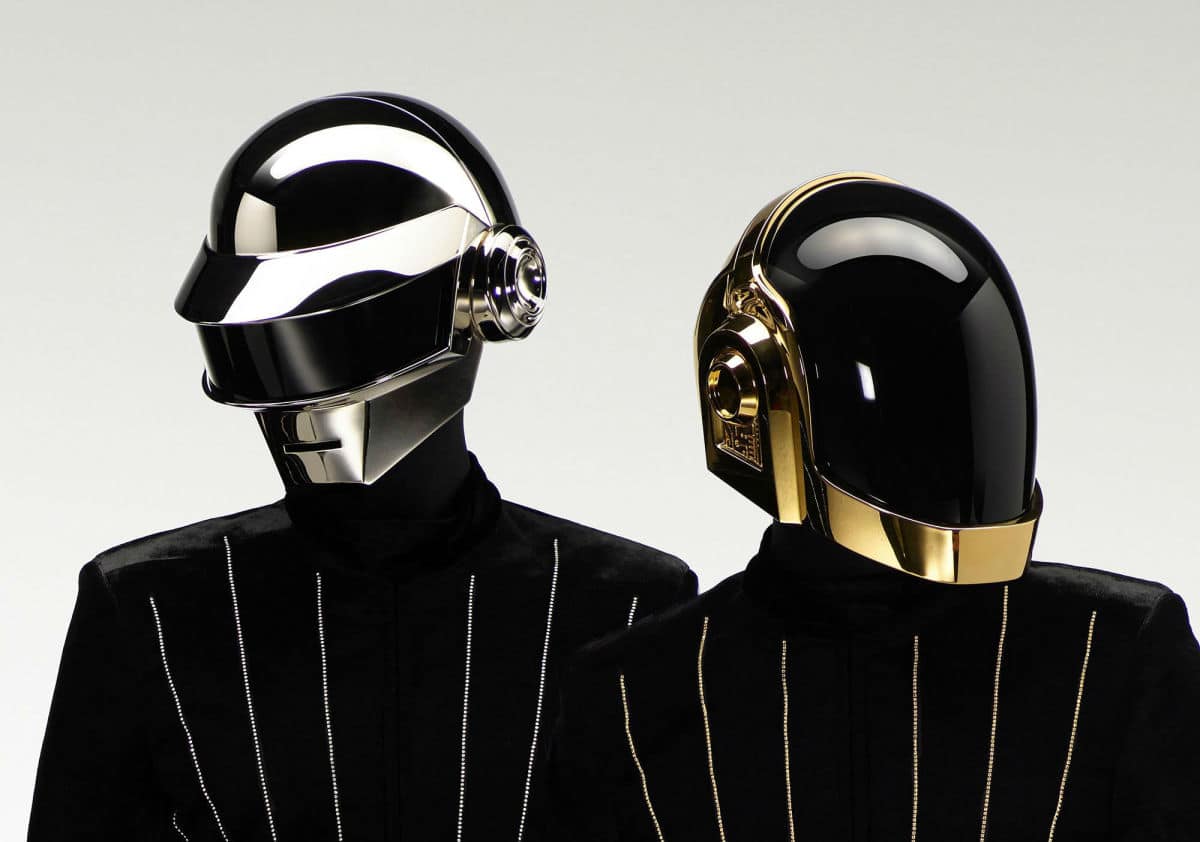 Last week, we lamented the separation of Daft Punk after 28 years of career. The group announced its dissolution through an 8-minute video entitled "Epilogue", extracted from the film Electroma (2006). On the occasion of this bad news, we at Highxtar. paid tribute to Thomas Bangalter and Guy-Manuel de Homem-Christo by recalling some of their most outstanding style moments. Now, we want to pay tribute to their musical career with a list of their best hits.
Of course, 28 years is a long time. Four studio albums, endless live performances or having received several Grammy awards, are just some of the achievements of this group that redefined dance music. Daft Punk went from being two kids who made music hiding behind their masks to being the benchmarks of their genre. Throughout their career, the French rocked electronic beats and created a unique visual universe. In addition, they carried out numerous collaborations and remixes that are part of their greatest hits.
Although we will no longer have Daft Punk in the future, their music will always be with us, they have built a legacy that will be eternal. To commemorate it, we have made a list with some of their best tracks. If you're one of those who haven't gone beyond One more time -no offense, it's a great track anyway-, you should check it out. There are hits, remixes, sessions and less commercial songs that you can't miss.
1.Instant Crush
For including in the list some of his biggest hits, we couldn't miss Instant Crush, with Julian Casablancas. The song is included in his album Random Access Memories, released in 2013.
2.Daft Club
The name "Daft Club" refers to an online music service launched by the duo in the early 2000s. In 2003, it became the title of their first remix album. Aerodynamic is one of the tracks that give shape to this project, along with others like Digital Love, Face to Face or Phoenix.
3.Something about us
Something about us, besides being the last single of Discovery (2001), is part of the film Interstella 5555 – The 5tory of the 5ecret 5tar 5system. It's a delicate and nuanced track that you'll get hooked on if you're in relax mode.
4.Actuación en Even Further
The first time Daft Punk performed in the US was in 1996, specifically at the Even Further electronic music festival. At that time, few Americans had heard of them. It was a key concert in their career.
5.BBC Essential Mix
Only a few weeks after the release of their debut album Homework (1997), the BBC broadcasted the first and only Essential Mix of Daft Punk. It is a historic project that is now more than 20 years old and includes a total of 38 tracks. In it, the influences of French house pioneers like Cassius or Pepe Bradock could be appreciated.
6.Alive
Another name that could not be missing in this list is Alive. The album was released in 2001, but in fact its origins date back to 1997, when it was issued during the Daft Club.
7.Derezzed
Thomas Bangalter and Guy-Manuel de Homem-Christo also provided the melody for the movie TRON: Legacy. Derezzed was part of the bso of this feature film produced by Disney in 2010.
8.Human after all
This title gives name to their third studio album and also to the single that opens this album released in March 2005. Human after all combines the usual futuristic rhythms of the French with new elements that hook you to its melody.