READ IN: Español
A year ago, Marine Serre launched an audiovisual project called "Regenerated Series". The designer wanted to show the viewers her characteristic recycling process based on upcylcing. The result is a series of films that show how different materials can be converted into new designs.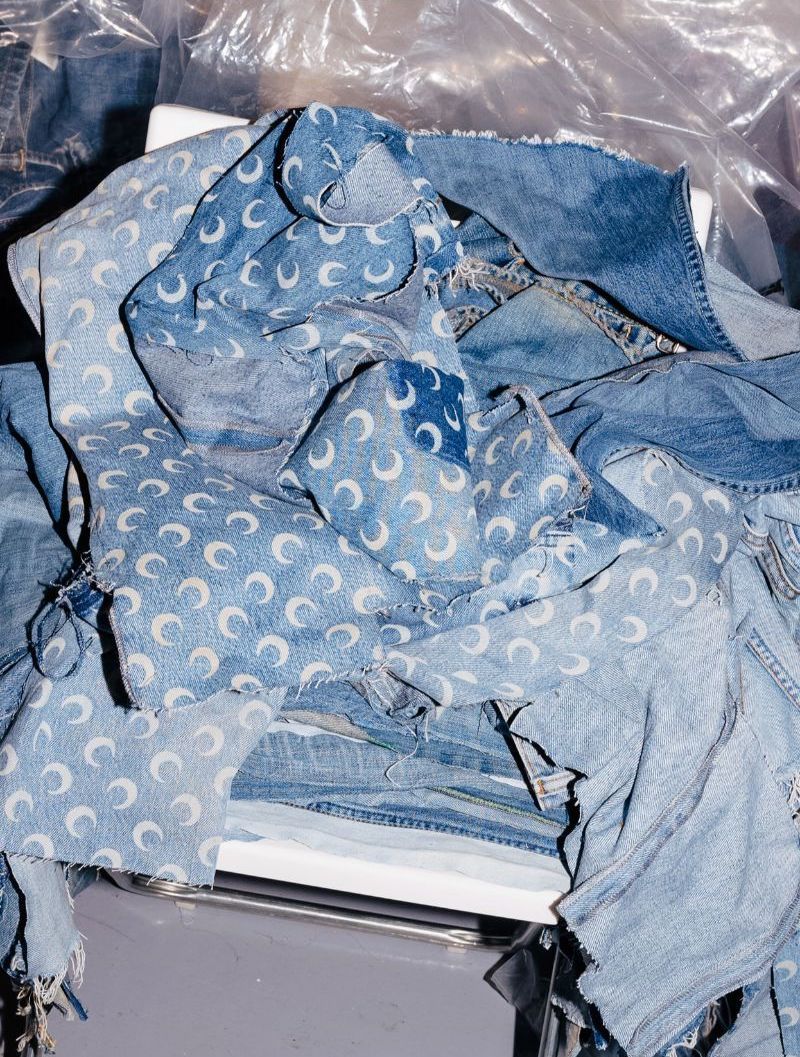 For AW20, Marine Serre offers a behind-the-scenes look at the creation of her regenerated pieces. Each of the materials was selected, washed and treated in their studio in Paris before being sent to the manufacturers who produce the final collection.
"We document the regenerating process at its epicenter, in the locations where the garments are assembled, making an ongoing series of short films that allow the viewer to be part of a journey into our factories," the brand said in a statement. "To be among its artisans and their rituals; to see a delicate adaptation of unwanted and yet resilient materials; and to witness their renewal as garments and accessories."
Below, we show you how the firm transformed six different materials (denim, silk, fabrics, leather, synthetic leather, pillowcases and carpets) into luxury garments for its AW20 collection.
Denim
Silk
Knit
Faux Fur
Pillowcases
Carpets
If you liked this process, you can read the interview we did with Nicole McLaughlin about her upcycling process here.