READ IN: Español
Barack Obama shares on social networks his annual list of his favourite songs, films, TV shows and books from 2020. From Bad Bunny La Difícil to the famous documentary The Last Dance to the novel Homeland Elegies.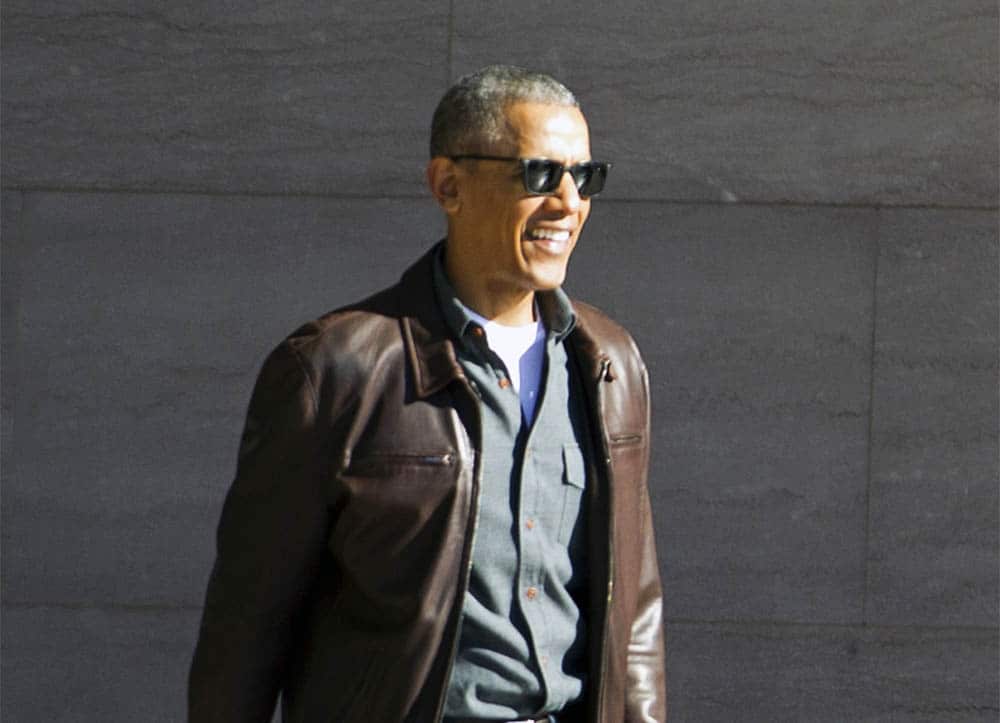 At the end of 2020, the former US President surprised his Instagram fans with his favourites this Saturday. The list of songs includes: Savage Remix by Megan Three Stallion with Beyoncé; Blue World by Mac Miller; Franchise by Travis Scott with Young Thug and M.I.A. We cannot ignore the presence of the Puerto Rican Bad Bunny with the single La Difícil.
The list of Obama 2020's favourites has been drawn up with the help of his daughters Malia and Sasha. "I listen to his music constantly. Sometimes because they ask me to, and sometimes because it's just what's playing in the house, you know, I notice some trends," he said. "Sasha is more protective of her music. There are certain things about SoundCloud… she has a private playlist.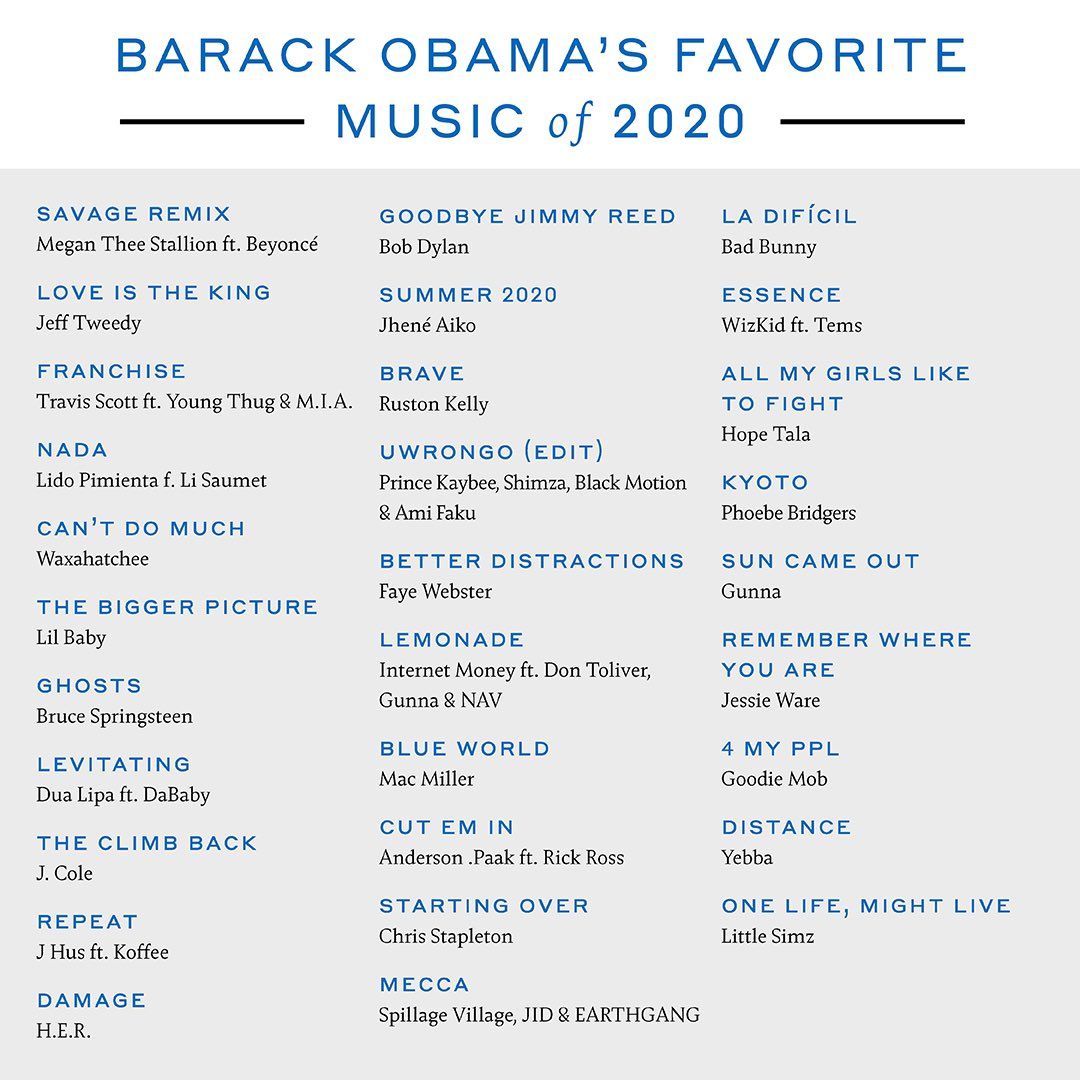 As for film and tv, to name a few titles we have: the documentary Crimp Camp; Chadwick Boseman's latest film, Ma Rainey's Black Bottom; David Fincher's Mank or the dramatic film directed by Chloé Zhao Nomadland. Meanwhile, he has been featured in series such as Travis Scott's documentary The Last Dance or the mini-series The Queen's Gambit, both on the Netflix platform.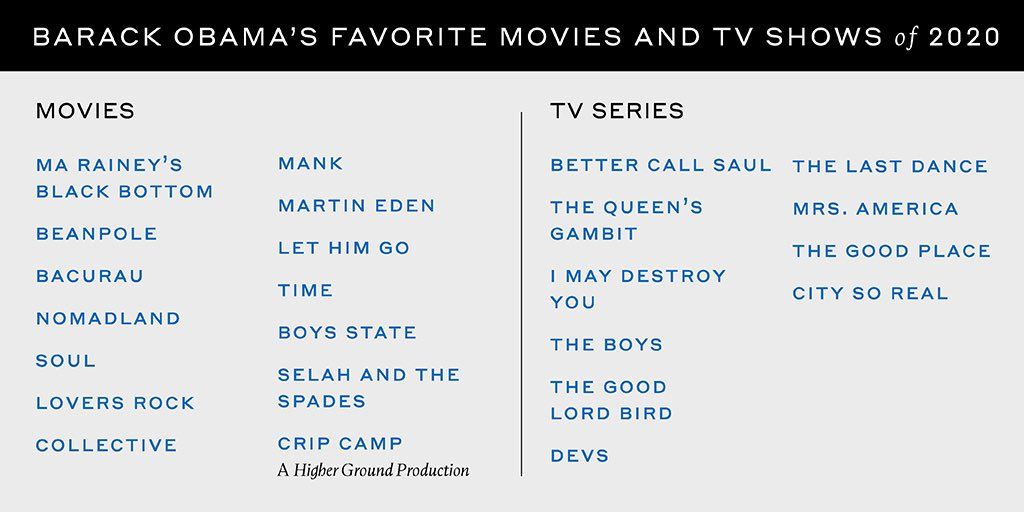 Among the books that the former president has liked the most are: The Splendid and The Vile by Erik Larson; The Udocumented Americans by Karla Cornejo Villavicencio and The Missionaries by Phil Klay. With all this, Obama has published different readings, although he has left one in the inkwell. Despite not being on the list, he recommends us to read his latest project A Promised Land which he describes as "a pretty good book".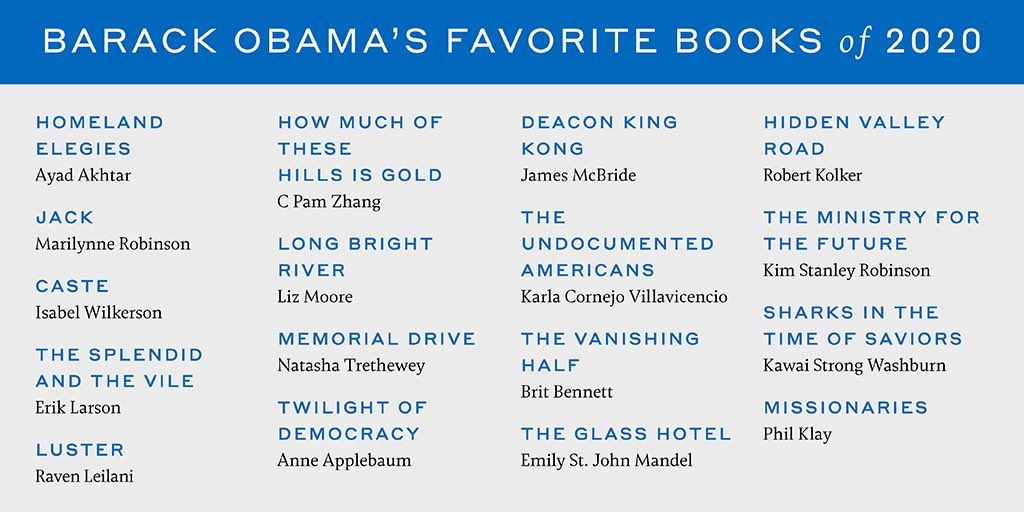 If you want to know more in detail about Obama's favourites this year you can check it out through his Instagram account available here.