READ IN: Español
Alicante-born Domingo Rodríguez now has his own space at Mercedes-Benz Fashion Week in Madrid; Dominnico (@dominnico) is a powerful force to be reckoned with in the national fashion industry. His Omega collection, presented in online format through an audiovisual story, launches into the winter futurism of AW 20/21 season garments with a solid concept that sends a message of inclusion and equality.
The emerging brand joins the forced virtual exhibition of its current Omega collection; despite the absence of the public this new situation has pushed the designers to create more than just a range of textile pieces. In this way, Dominnico turns to the audiovisual artist Favela to construct an imaginary wasteland more akin to a Martian landscape. A synergy between the Alicante-born artist's show and the environment, giving Rodríguez's universe a three-dimensional character between reality, fantasy and the Internet.
The garments focused on the definition of body and silhouettes adapt and open up to the world without fear to break with the patterns established for years. Freedom of expression is definitively established in fashion, there are no canons, there are no limits and nobody determines where beauty or politically correct aesthetics begin or end.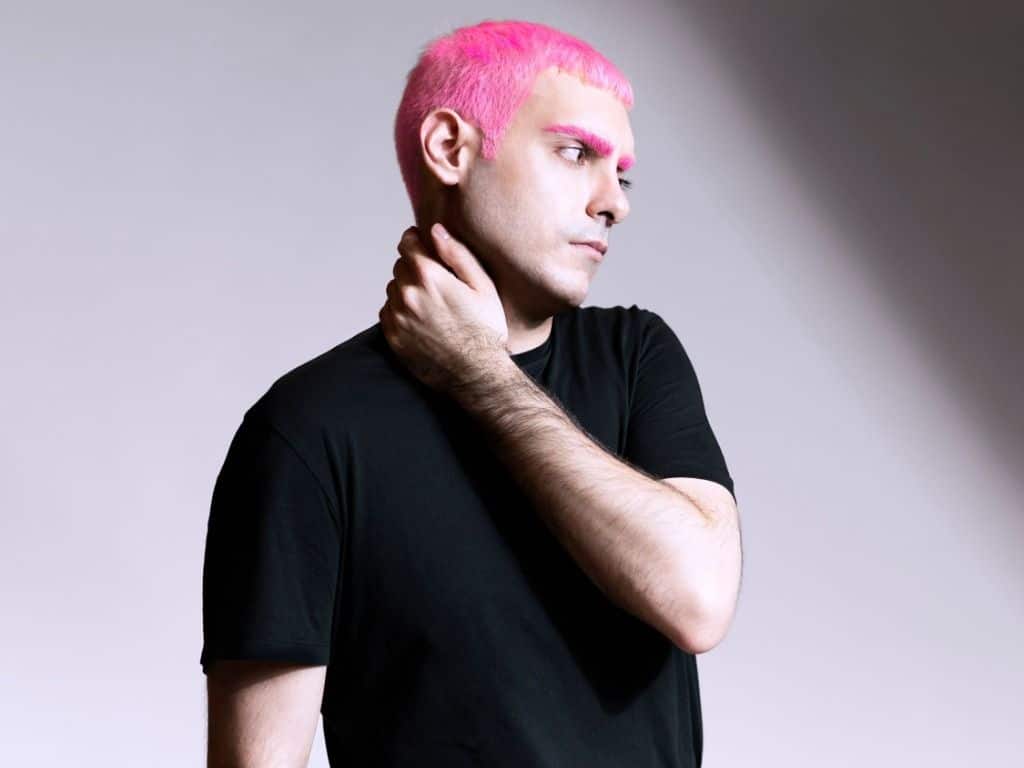 "Omega is a point of light to connect with that sweet, but also perverse and hard part of our way of life"; with these words, Dominnico appreciates his new work for AW 20/21. The star piece is a bakala 2.0 montera-inspired rhinestone helmet, made with different coloured pearls and sewn to the base of the musketeer fabric structure. This accessory alone took 120 hours of work. It is also important to highlight the jewellery capsule collection presented together with Mateo Gargallo, which will soon be available at dominnico.com.
Domingo Rodríguez repeats his collaboration with Surritt to present the Omega bag in four colours: black, soft pink, light blue and white. Made of cowhide and nylon. The Spanish label also reformulates its logo with a more punk and tribal aesthetic, with harmonious and organic notes.