READ IN: Español
TOUS is committed to the development of new experiences in its first year of Primavera Sound 2022 through a pop up that includes Piercing Studio, Make Up Studio, Arcade gaming and Digital Photocall. The H. team didn't want to miss it and we had the pleasure of enjoying first hand the universe of the bear. And this second weekend we're back at it again.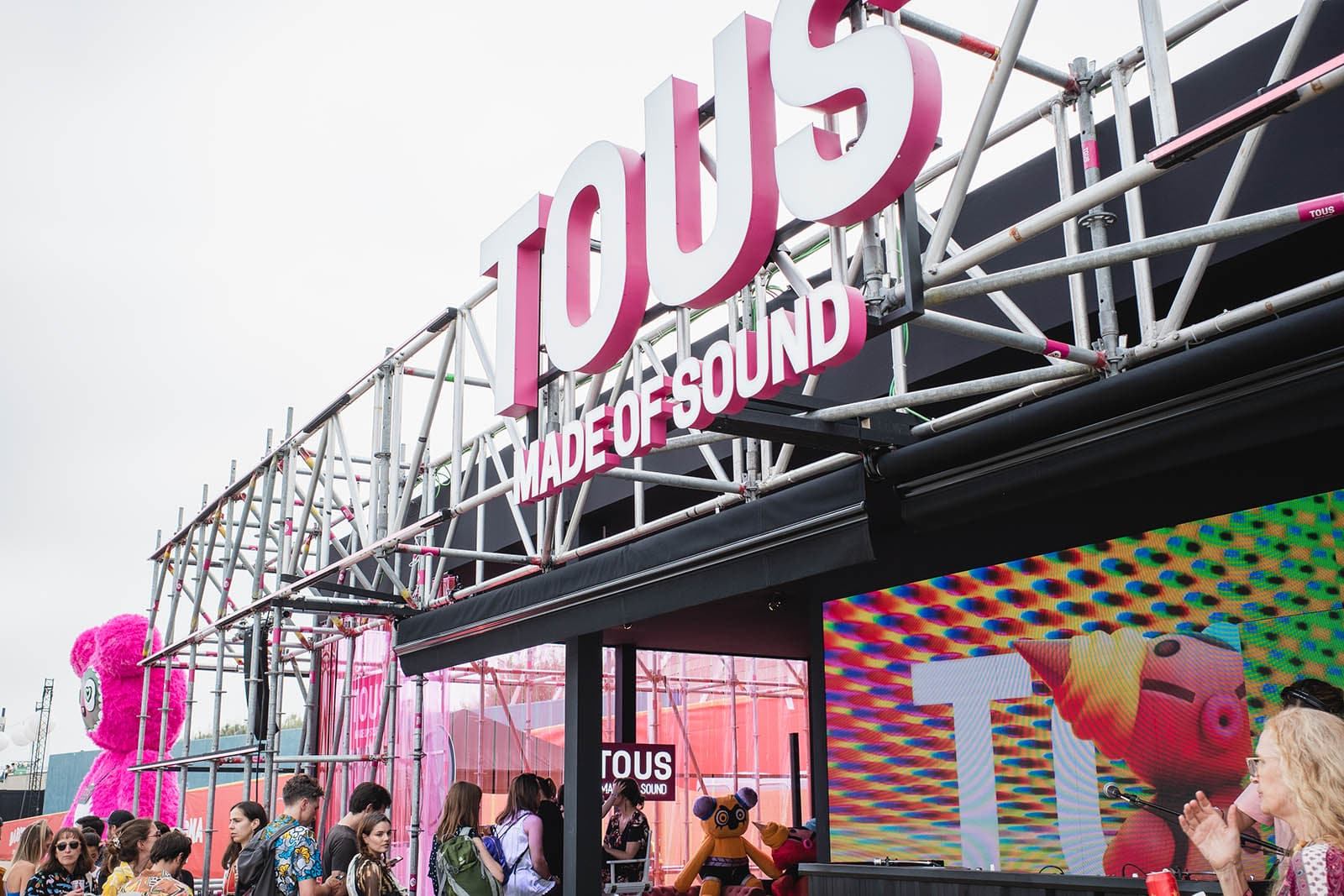 The jewellery brand is present for the first time at Primavera Sound through an immersive pop up where you can enjoy the different areas created for a unique festival experience. You can get piercings in the Piercing Studio, do your make-up in the Make Up Studio, play in the Arcade gaming and, of course, take photos with your colleagues in the digital Photocall. Come by the stand; footballers Héctor Bellerín and Borja Iglesias and producer Pablo Amores, among other cool kids, have already done it and so have we. 
By the sea, the TOUS stand is a very appealing space where you can spend the afternoons of Primavera between concerts. In addition, you can also get your hands on the brand's most summery collections. The one that has impressed us the most is their latest launch Made of Sound. A collection of jewellery and accessories inspired by the brand's iconic bears, but reinterpreted in the freshest way: with an anime and colourful aesthetic to complete your festival looks this season. 
Made of Sound
The reinvention of TOUS has only just begun and is reflected in its latest campaign Made of Sound, inspired by music and sound. Its protagonists, created by the directors MANSON, will be the Made of Sound Bears, 7 iconic bears reinterpreted with anime aesthetics and now converted into a music group, which will have their own posters and video clip.
Now… Why don't you take a look at the full line-up for Primavera Sound 2022?