READ IN: Español
Laura Pérez ( @laurappz ) |  The post-internet era and the visual arts in the synopsis. Installations and digital culture in contact with the extrasensory of art. New wave of artists and resurrection of 4D's vaporwave. We Eat Design (WED) was all that and more.

From 1 to 3 December, the Matadero hosted the most current design proposal, which renewed the references of digital art and merged it with music, conferences and workshops converging in order to bring culture and international creativity.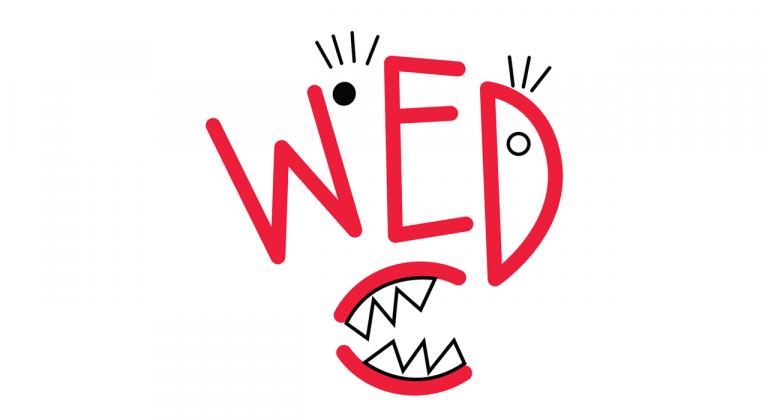 The visual culture and its extensions in analogue and digital format introduced us to the present and future of an increasingly accessible and global art. 30 artists from 7 different countries culturally appropriated the Matadero to install in situ an entire arty imaginary, with more than 200 works that are transforming the contemporary artistic scene.
Art was complemented by more art in the form of music with The Parrots, among others, and dj's like Miqui Brightside.. Also with experimental cinema, activities and workshops to develop the creative capacities of people of all ages and provide their inclusion in previously unexplored environments.
Among the artists' collective, the work of the Japanese Yoko Honda (@yokopium) and her latest digital illustration works, which took us to the pop of the 80's and the memphis group, stood out. A fusion of digital painting and printing with Photoshop brushstrokes with which he builds a parallel world and summer leisure kitsch and good vibes. This is Yoko and what she transmits through her art: a halo of surrealism with synthetic iconography that could be a video game or a dream.
With the art of Javilostcontrol (@javilostcontrol) we embarked on a journey back in the 90s through his particular surrealist pop-punk world. Eccentric blades that were a reflection adulterated by bizarreism and messages with content, power and transgression.
The project 'Sex for breakfast' by Pablo Alfieri from Playful and Paloma Rincón (@paloma_rincon_) was a visual game where photography met sculpture, design, illustration and installation. The fusion of textures, materials, light and colour in a virtual world that is at the same time real, and which is integrated by a precise use of technique, means an aesthetic, playful and sexual encounter.
The animations of Jack Sachs (@jacksachs) in 3D, as well as those of motion graphic designer Extraweg (@extraweg), reflected the world of three-dimensional animation, in which real-life situations are transformed from a parallel, abstract and surrealistic viewpoint.
Steve Harrington, Carla Uriarte, Egle Zvirblyte, Claudia Mato, Ramón Amorós and D. Darko 1981, among many others, also made the installations of the Central de Diseño del Matadero shine with a very defined and powerful style in object and product design, animation and 4D. This was wed fest and its superpower to transcend visual art in all its formats.
–
web: we-eat-design.com | instagram: @wedfestmad