READ IN: Español
The 80-year-old designer Vivienne Westwood celebrated and ate a cake while watching her husband and creative director Andreas Kronthaler's latest ready-to-wear collection for the British house.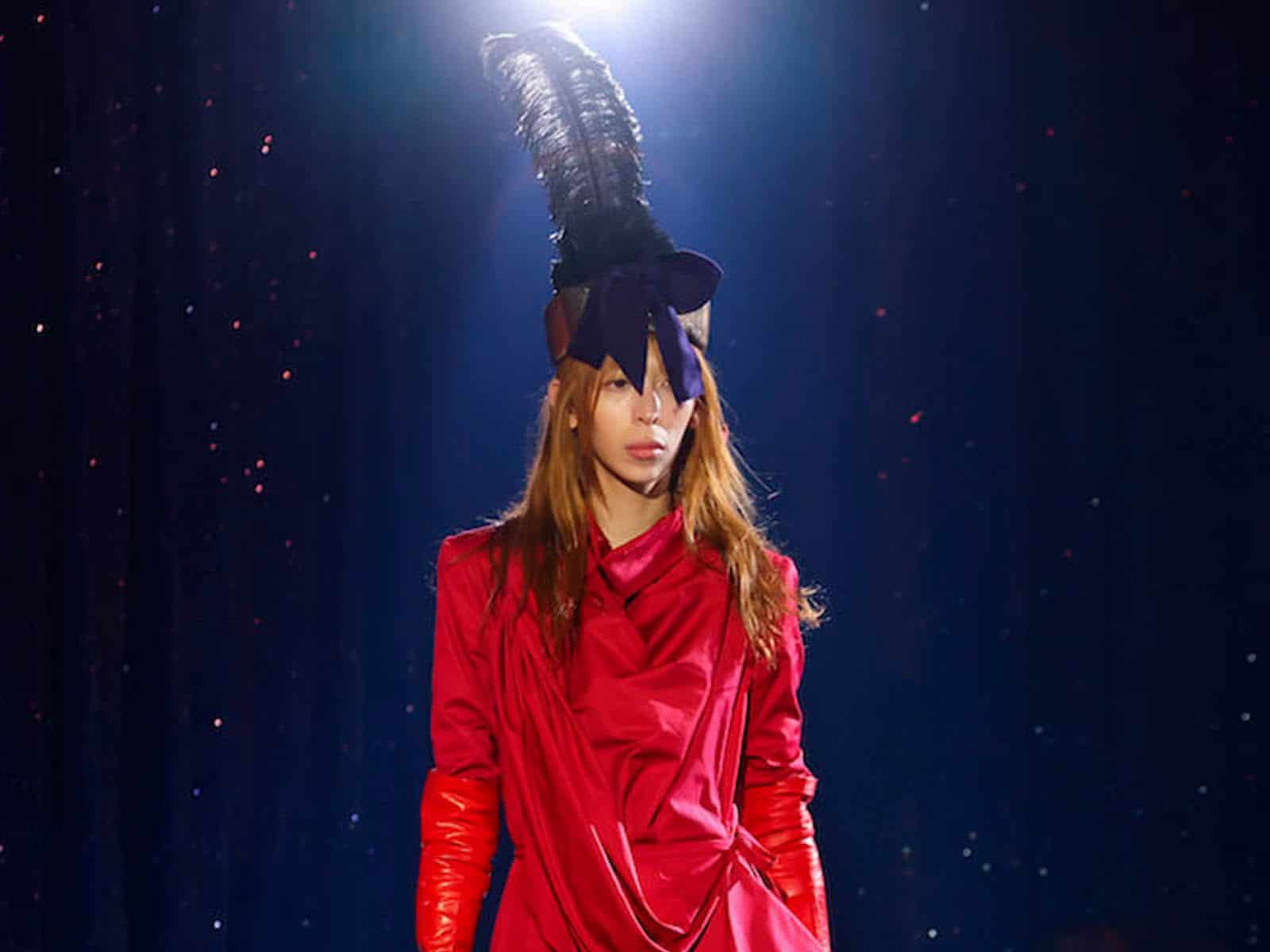 The British brand is synonymous with traditional femininity with a dash of avant-garde subversion. Her partner, Andreas Kronthaler, both in work and in life, chose the cabaret bar La Nouvelle Eve to pay homage to the theatre. "That's where everything is possible," said the designer. "We need a space where people express themselves freely without censorship. If you lose that, you don't have culture."
Flowing dresses for men, silhouetted tracksuits that seemed to simulate a jester's outfit, hoodies that fell in layers, a bridal veil loaded with red polka dots or scarves worn as skirts are some of the proposals that Kronthaler has launched for FW22. Not to mention the look made with feather boas along with Westwood's iconic vintage corsets.
Now… Why not take a look at Palace's latest capsule inspired by British singer Elton John?