¡Por fin! después de mucho tiempo de espera la primera colección de Heron Preston llega a las tiendas. Para el debut de su AW17 Heron se ha propuesto realizar un pop up tour por las ciudades más importantes del planeta, empezando por la concept store KM20 de Moscú para después continuar por ciudades como Tokio, Seúl, Nueva York, París y Londres.

Heron Preston es uno de los talentos emergentes más importantes de la moda streetwear actual. Después de trabajar como global digital producer para Nike, como consultor para Kanye West en YEEZY y en The Life Of Pablo y después de haber creado junto a Matthew Williams (ALYX) y Virgil Abloh (Off White) el colectivo Been Trill… Heron decidió lanzar su propia marca de ropa a través de la plataforma HPC Trading Co. Con tales antecedentes en su carrera el éxito estaba casi asegurado.
Preston ha selecionado la capital rusa como punto de origen para esta andadura motivado por la influencia que Rusia y el cirílico han tenido en sus primeras prendas, algunas ya son iconos de la marca. La palabra СТИЛЬ "estilo" ya forma parte del concepto, "ocupando el lugar de un sub-logotipo".

"For You The World", nombre de su colección debut, es pura narrativa cohesionada a través de gráficos e ideas que Preston ha ido explorando a lo largo de lanzamientos cápsula durante los últimos años.
La inspiración es fruto de su ADN personal sumado a las tensiones establecidas entre lujo y marcas menores de street y ropa de trabajo. Todo ello sumado al empujón de su amigo Virgil, que lo animó a salir de las cápsulas y expandir su proyecto haciendo una colección entera, dan como resultado la primera ready to wear de Heron Preston.
FOR YOU THE WORLD | AW17
-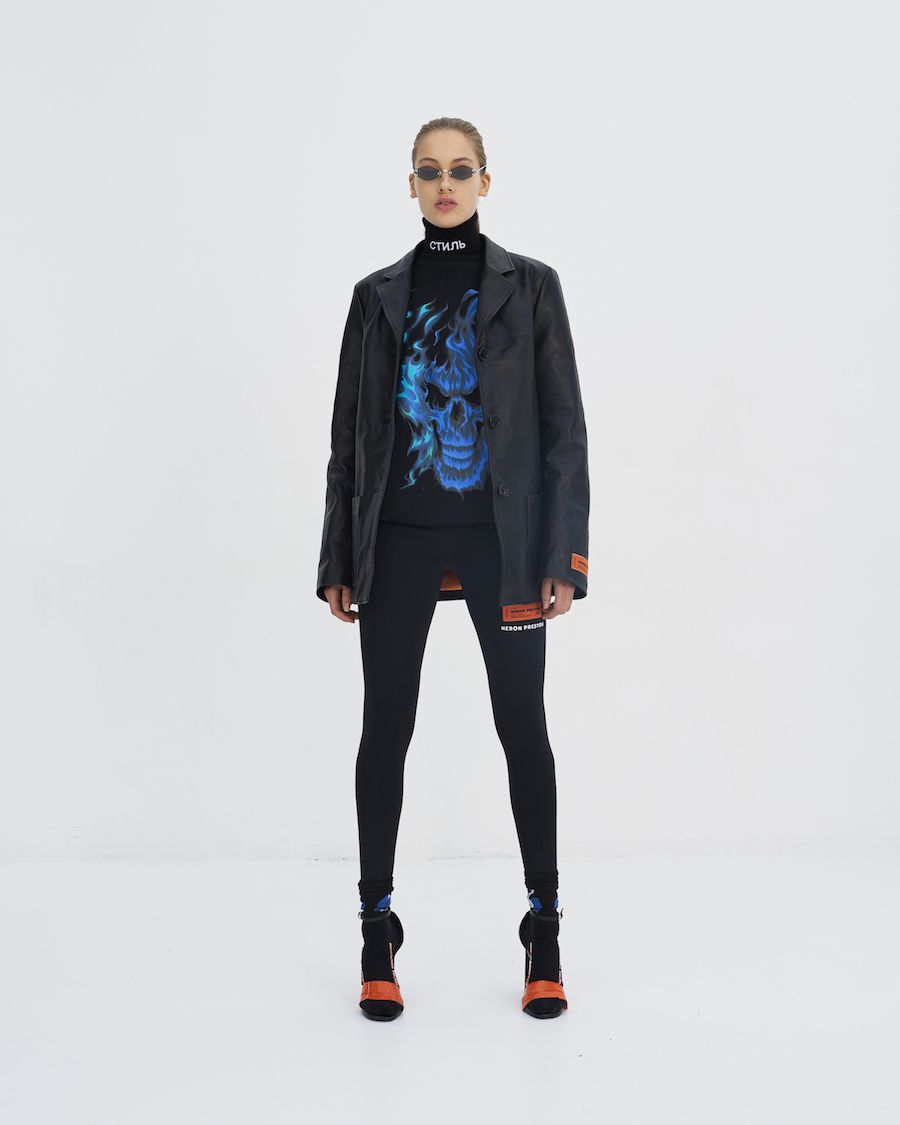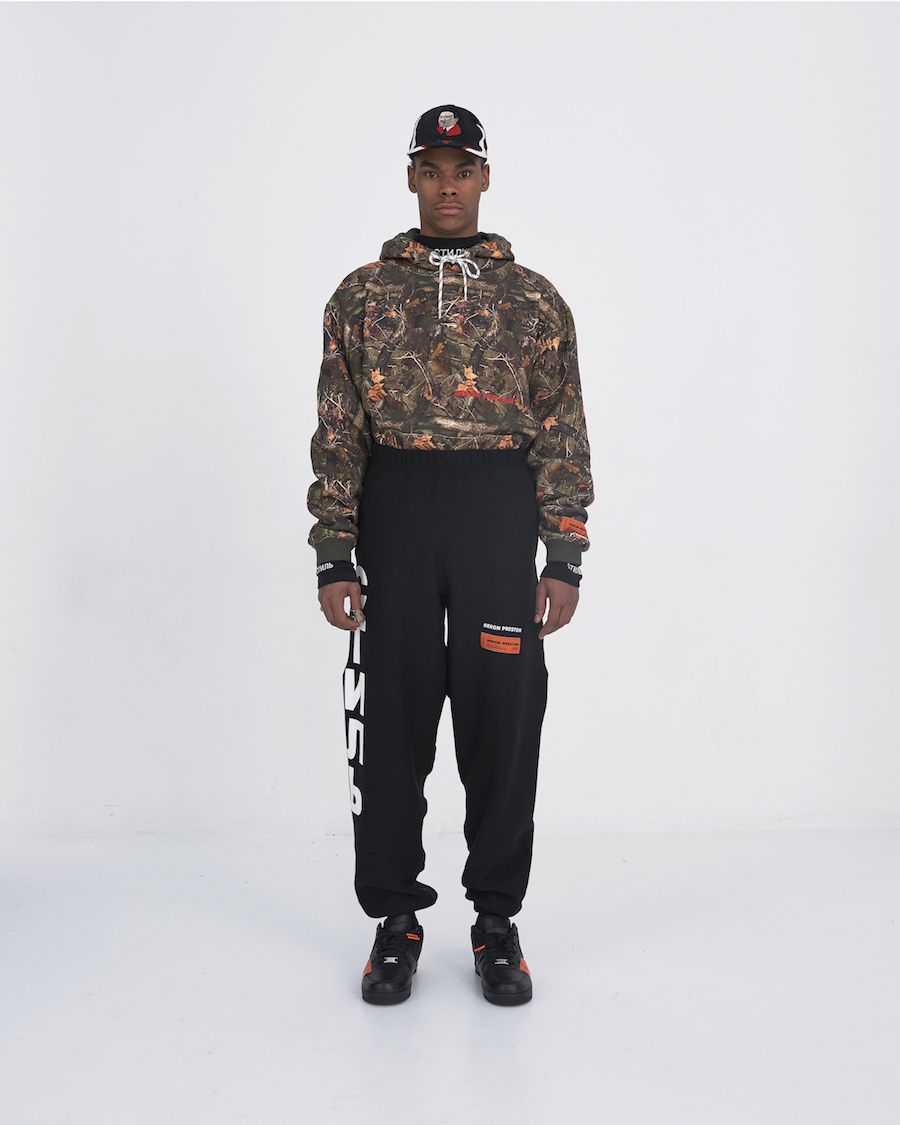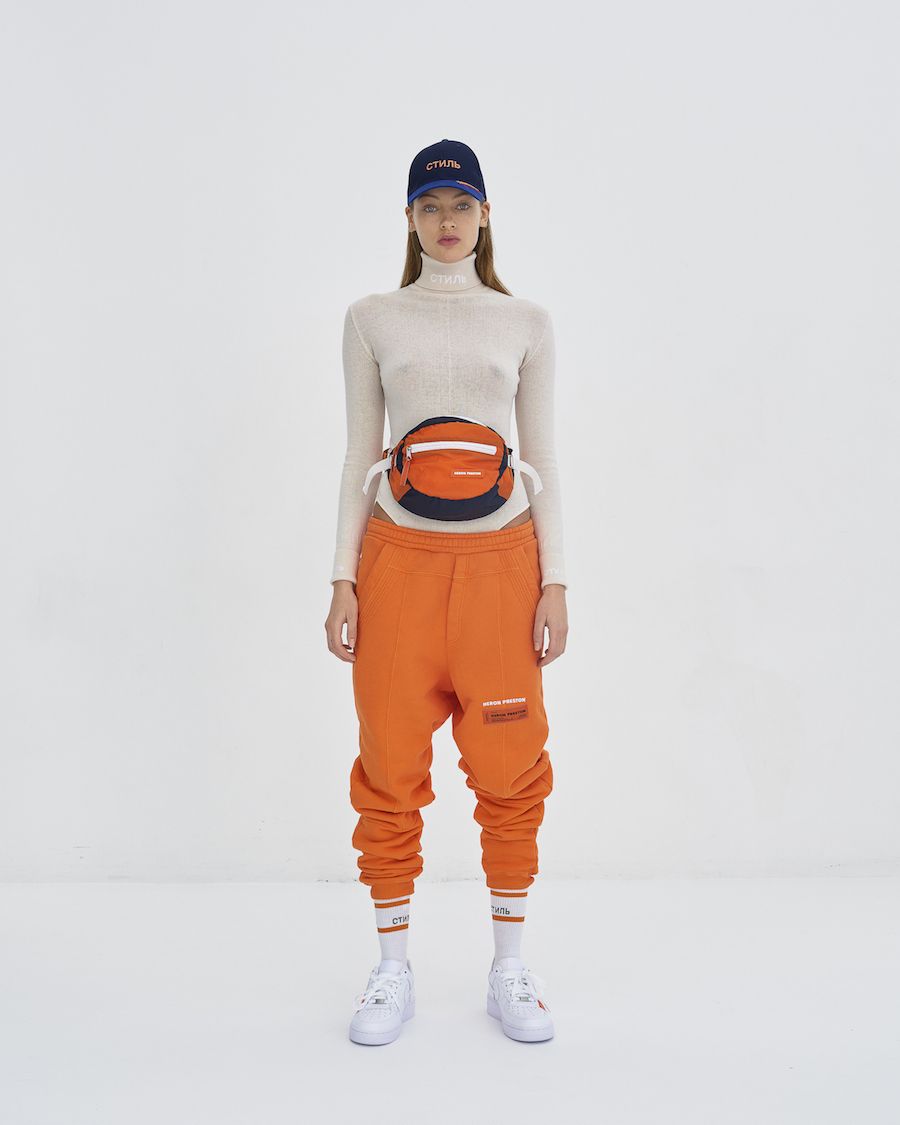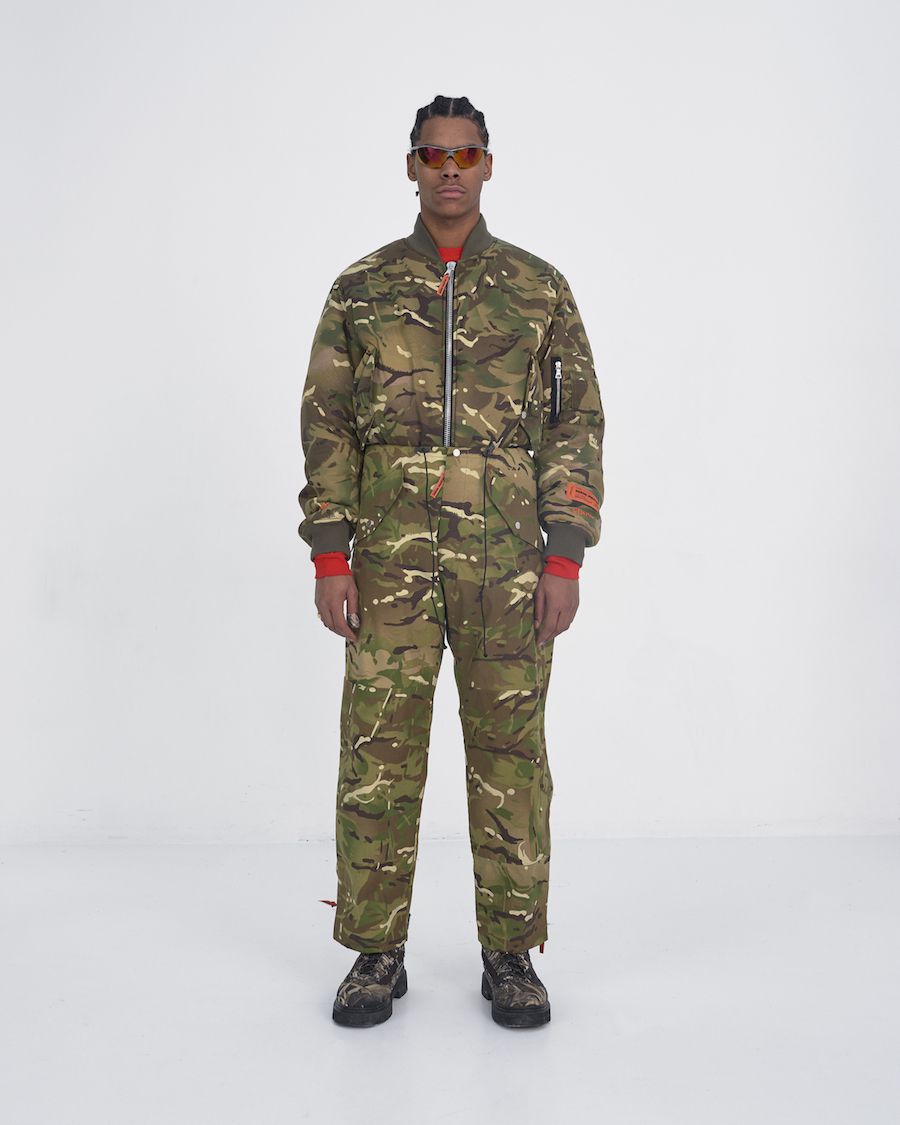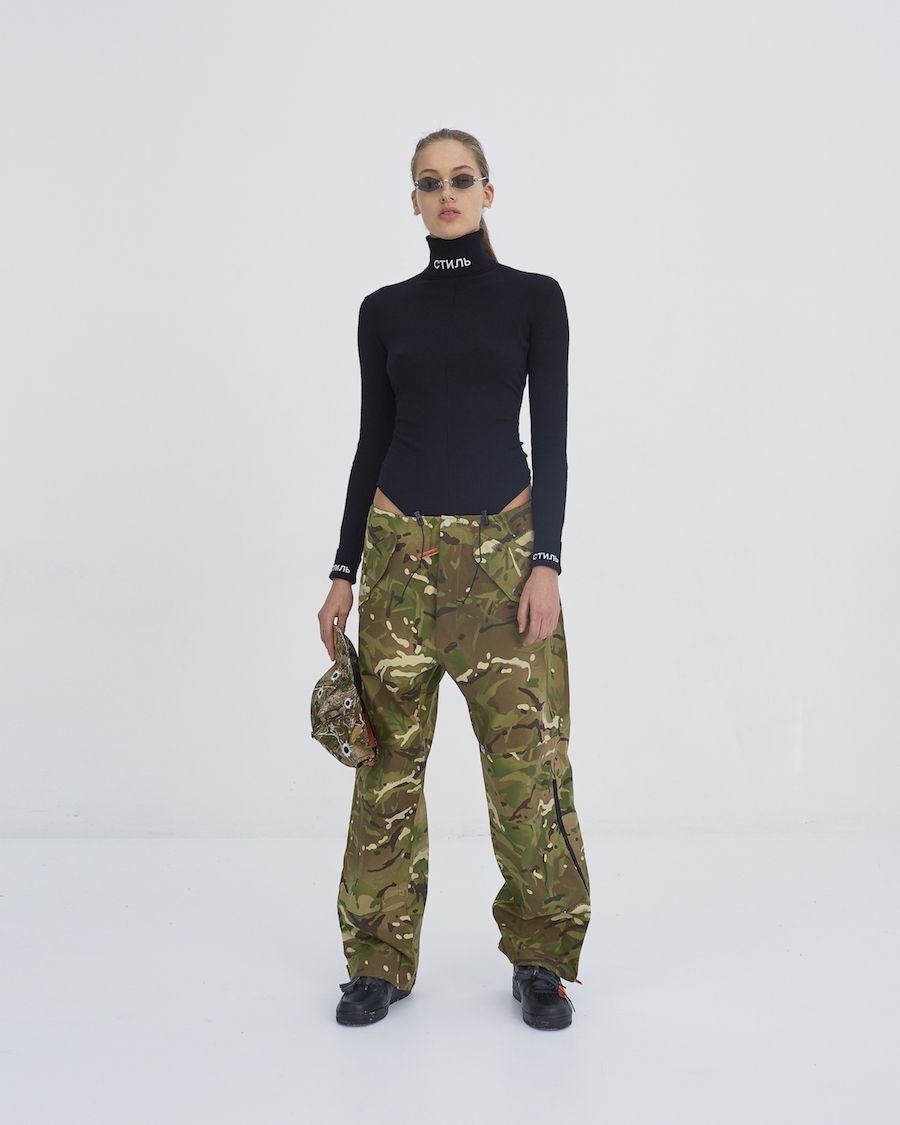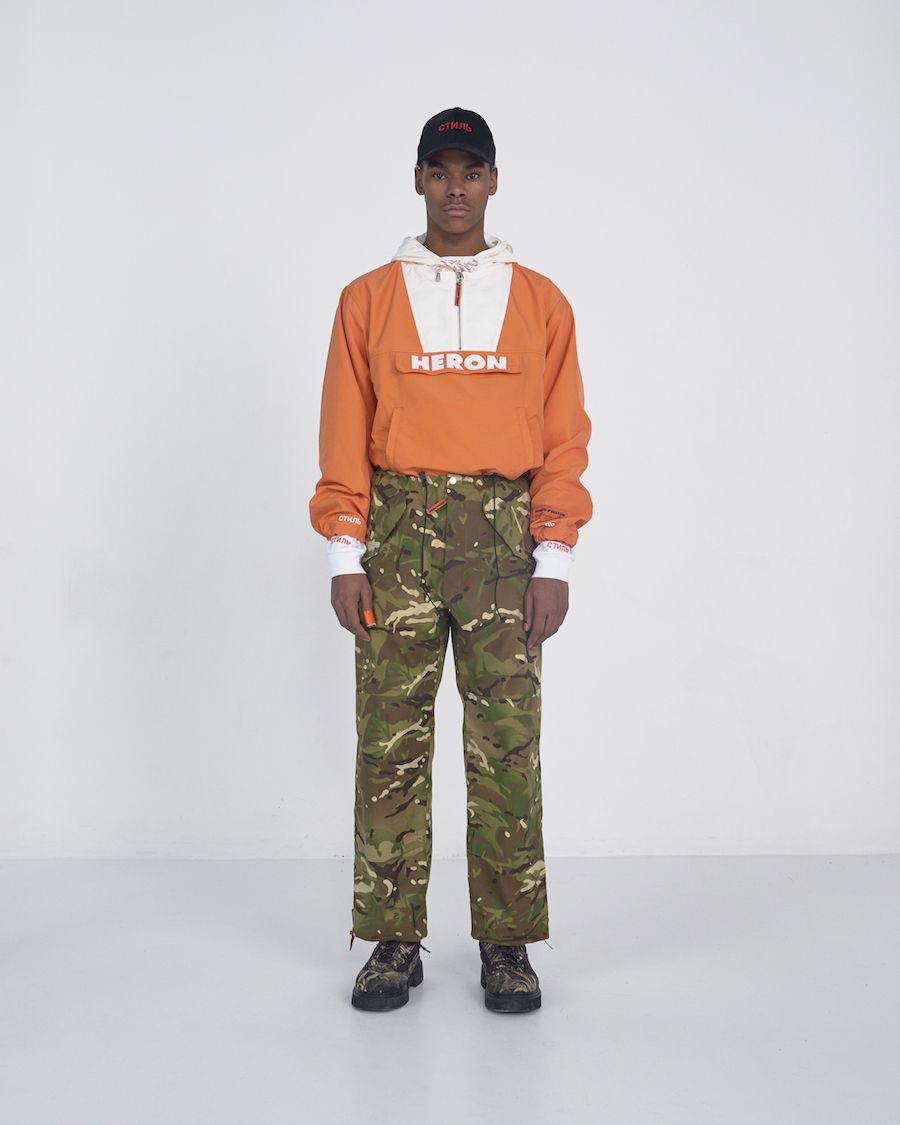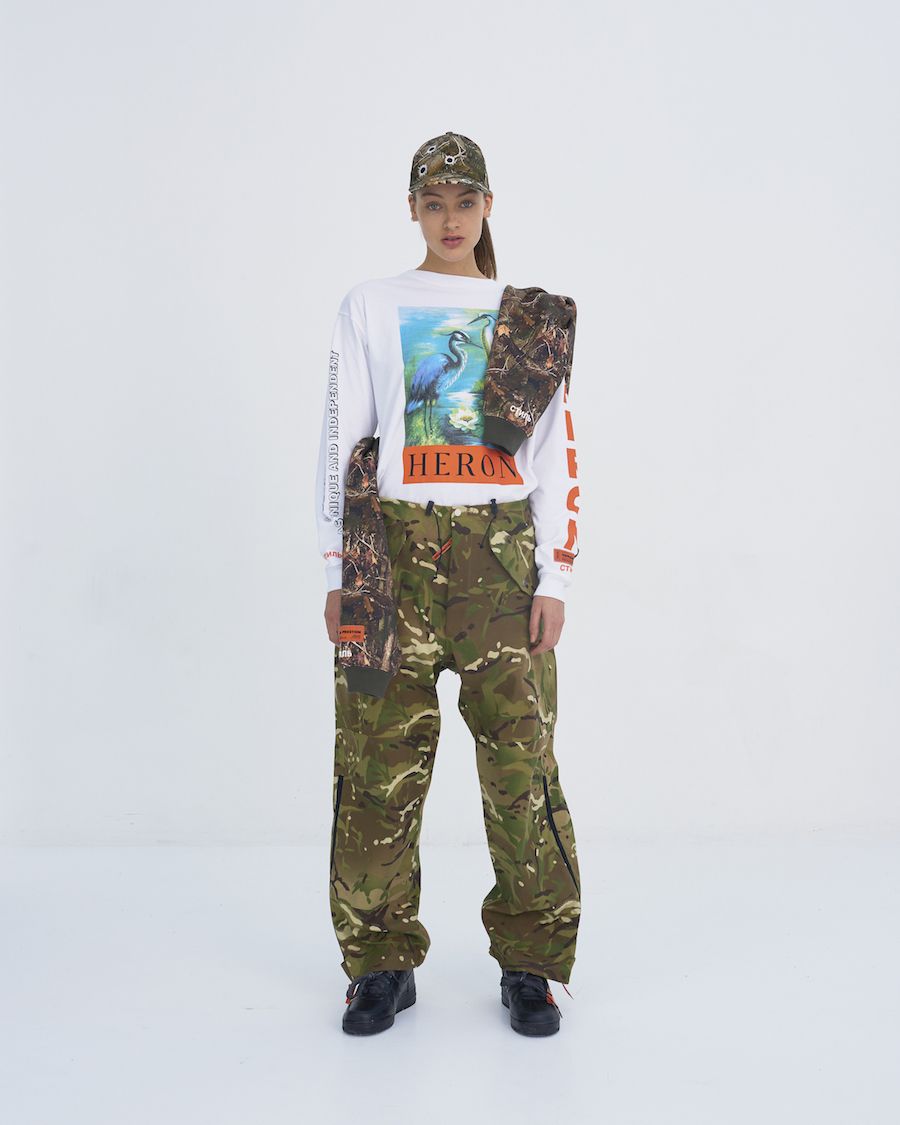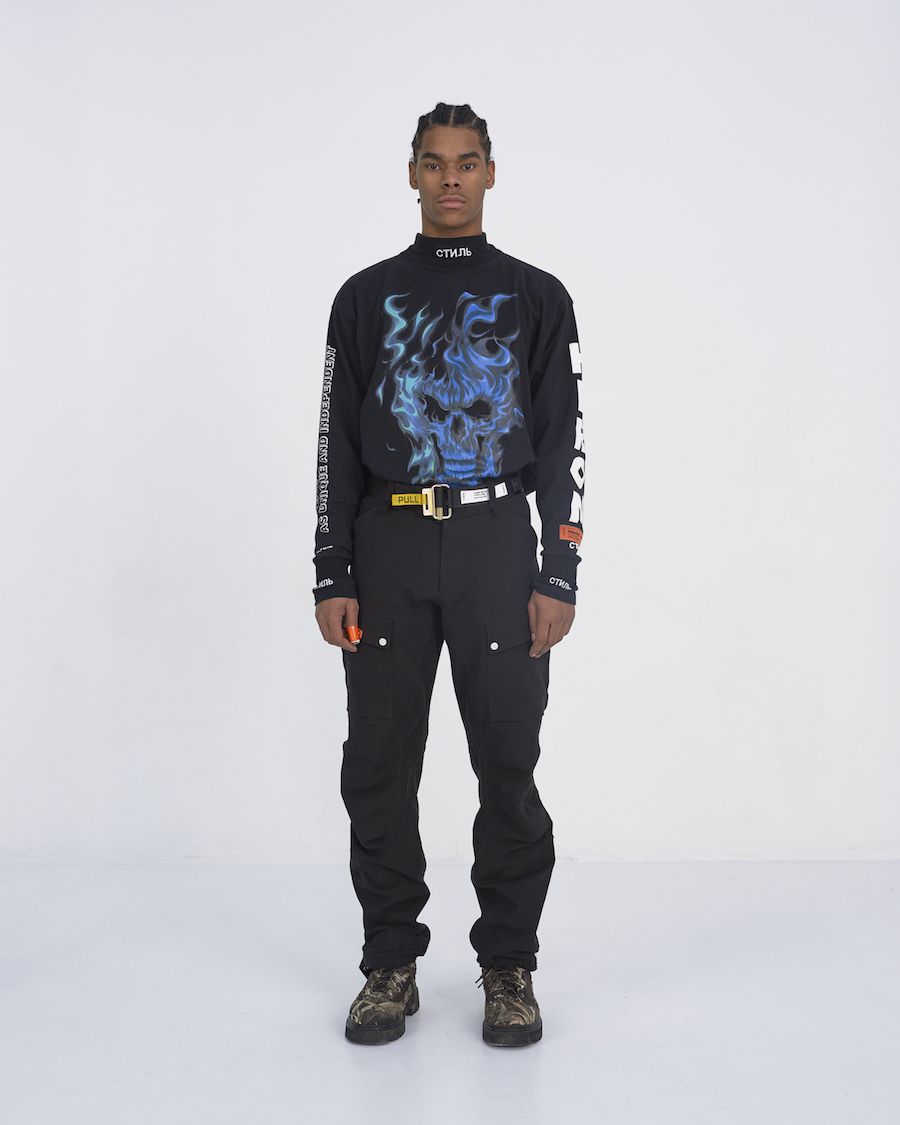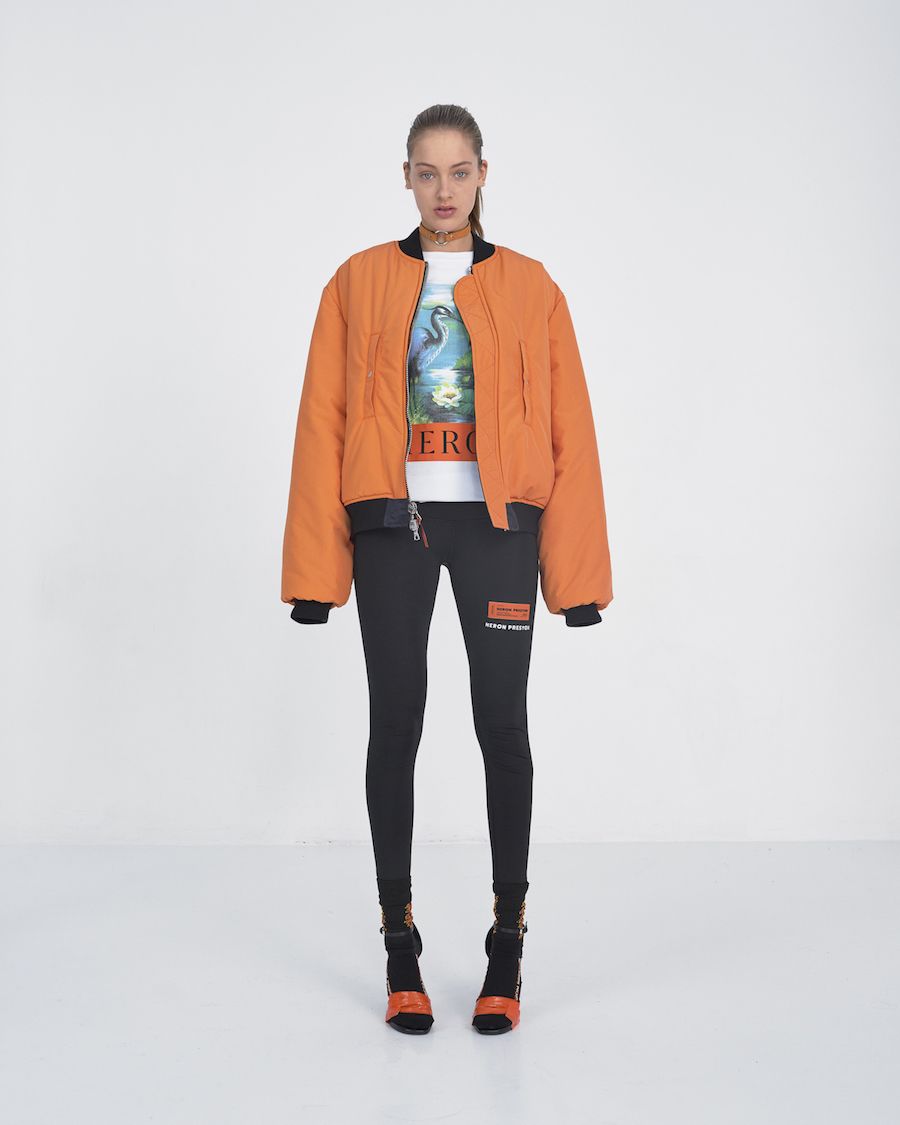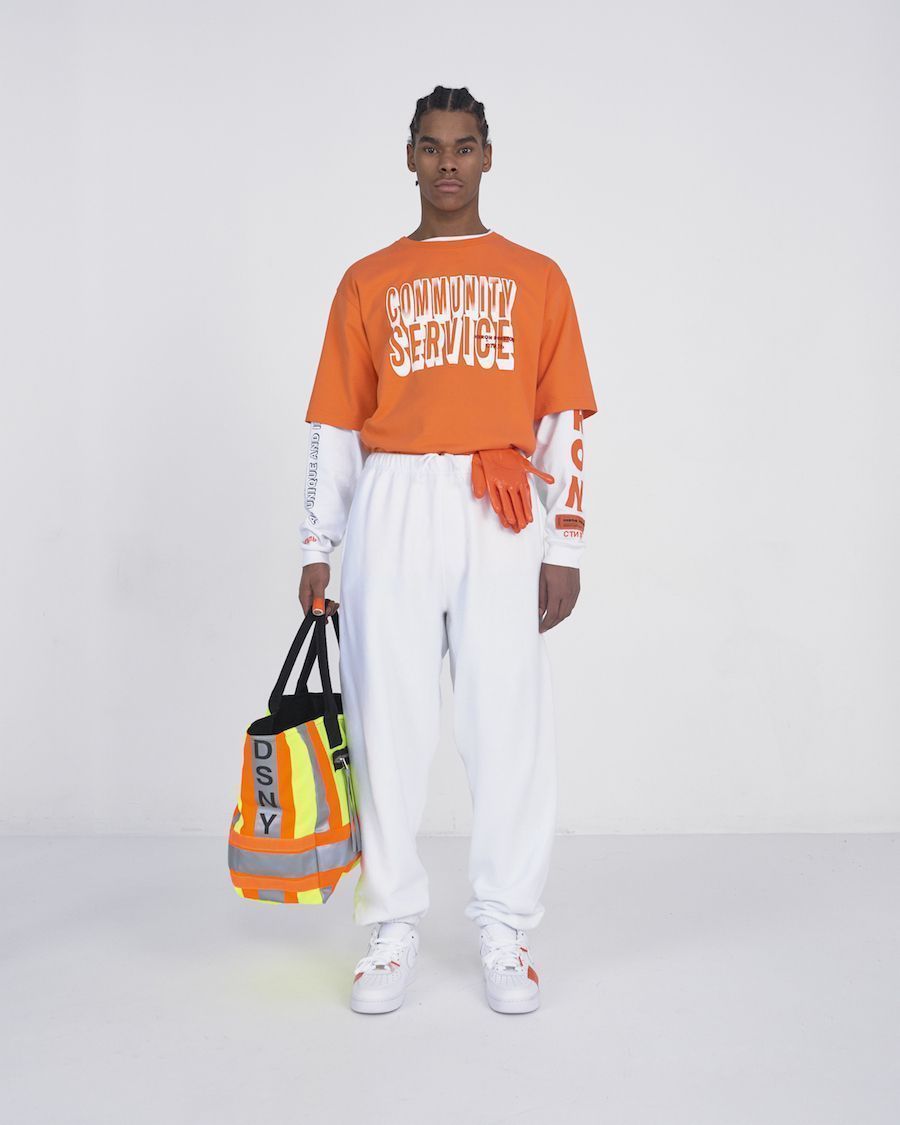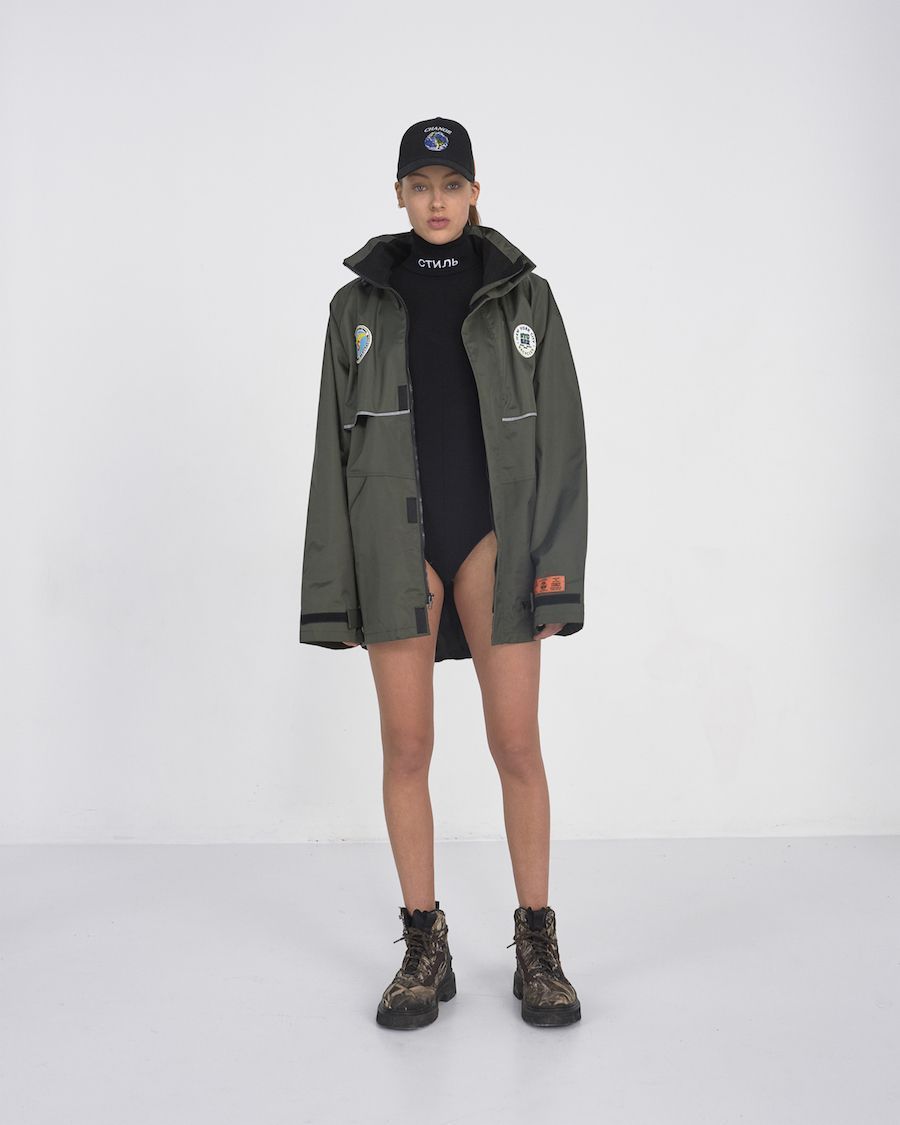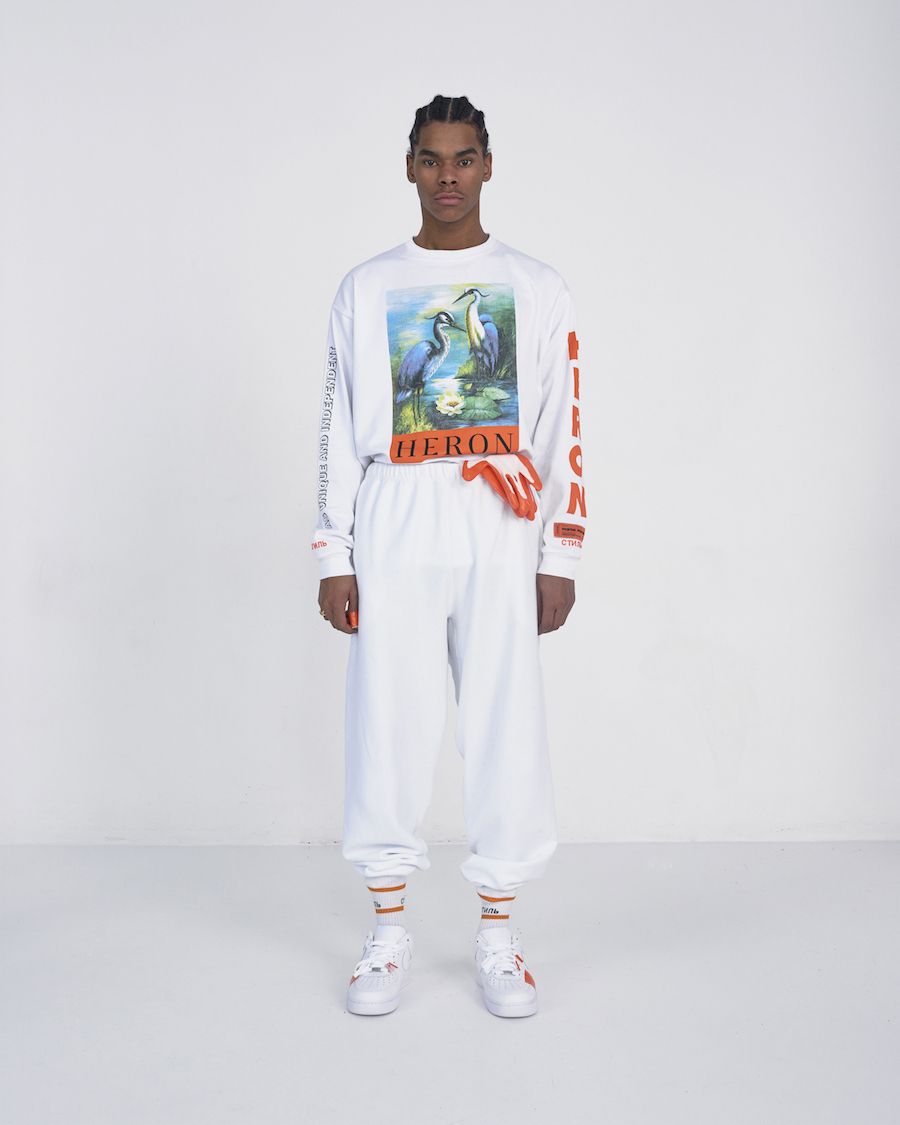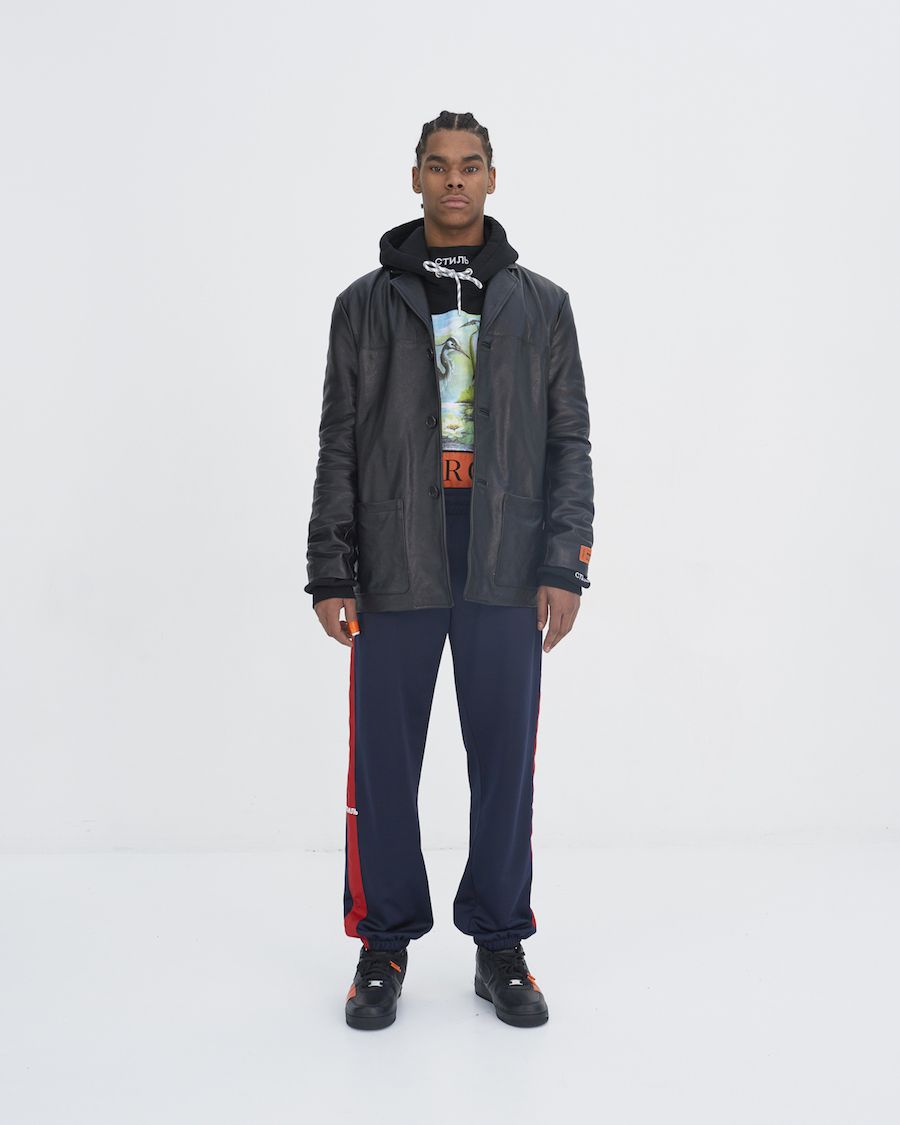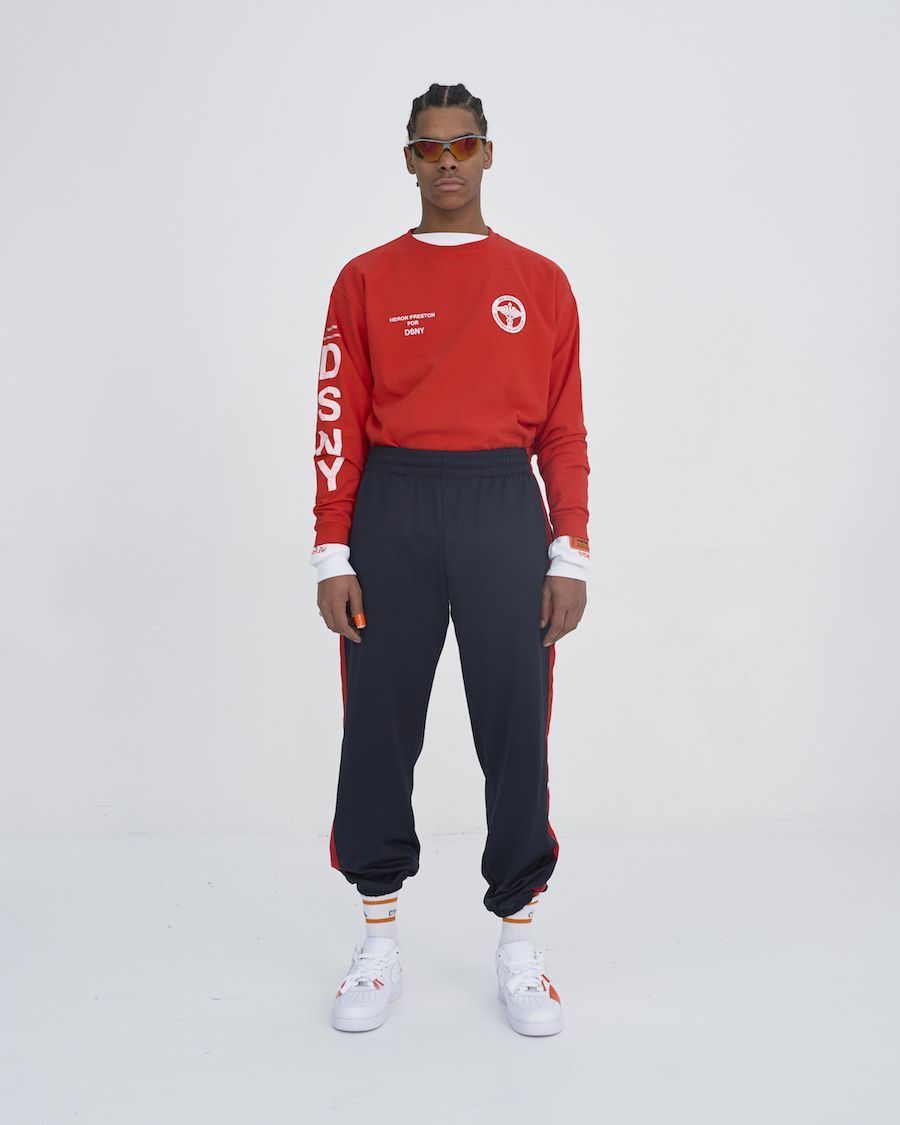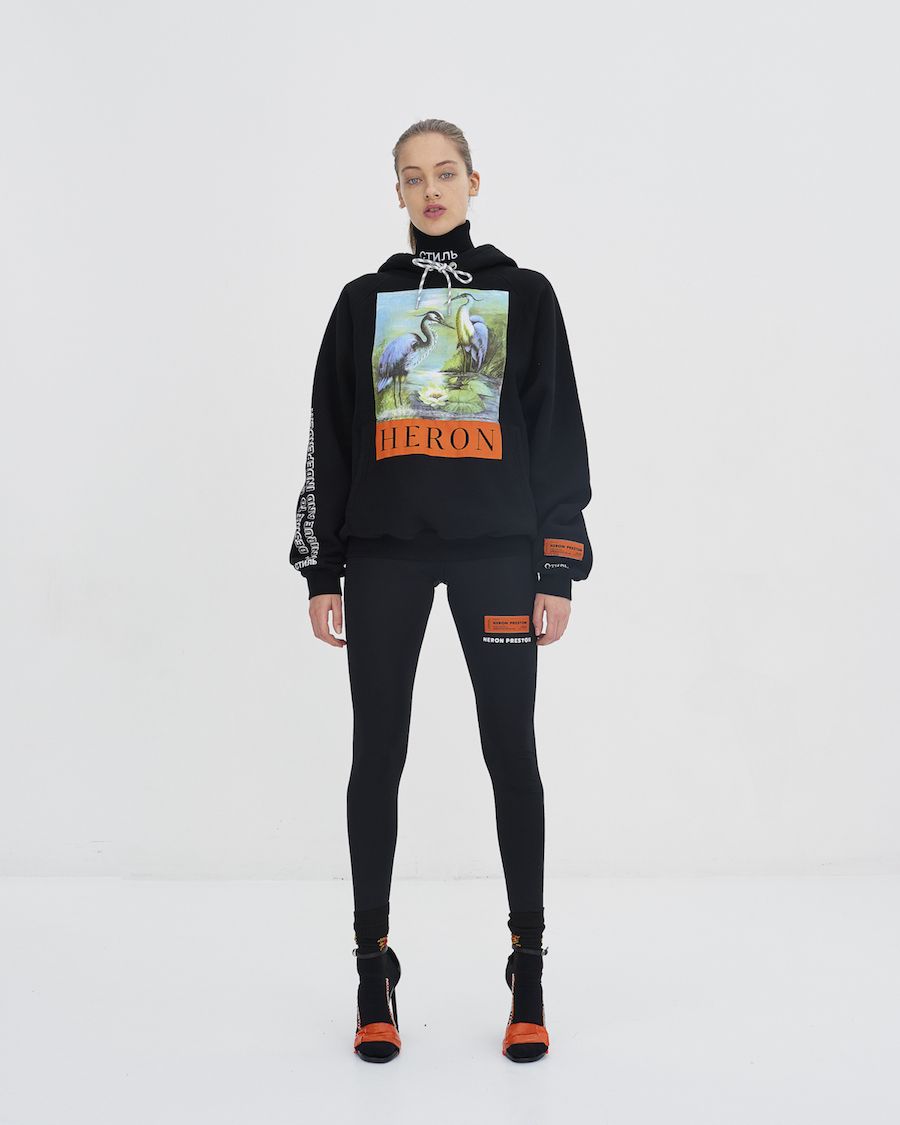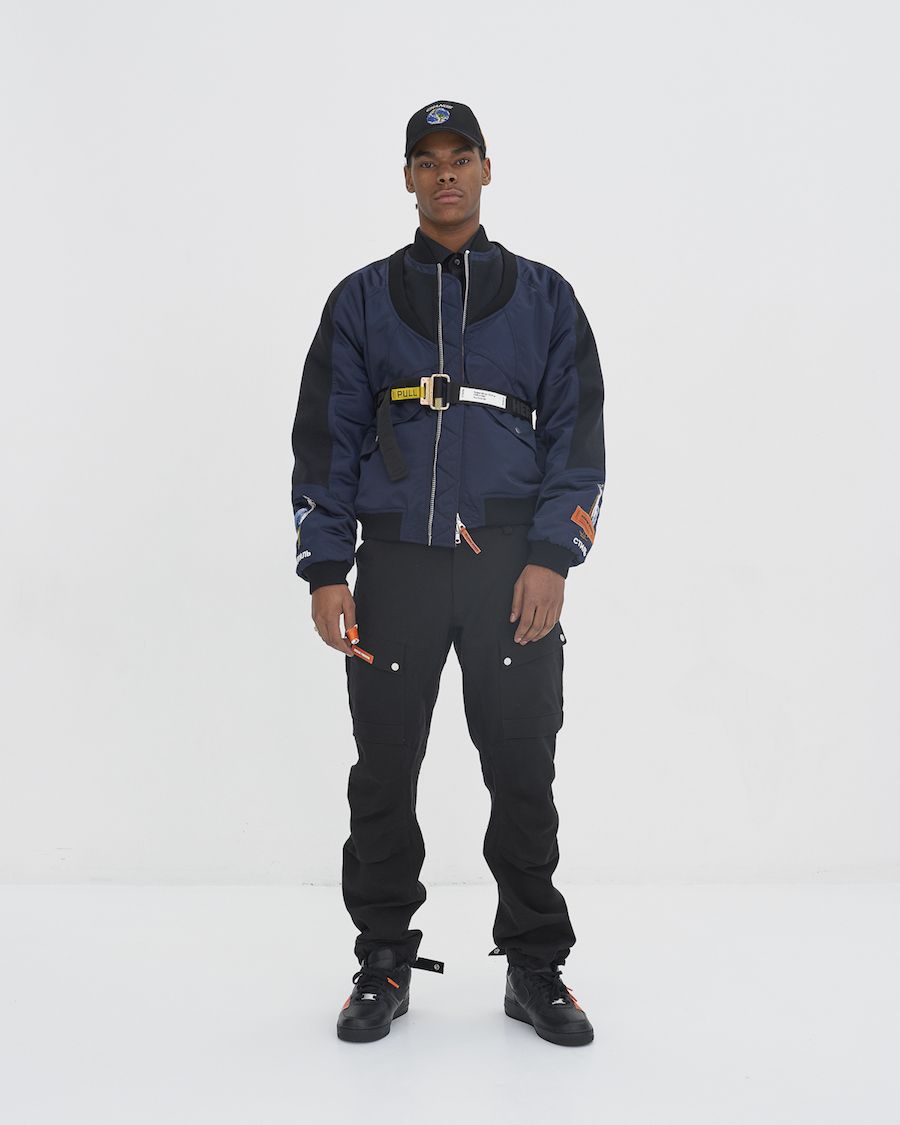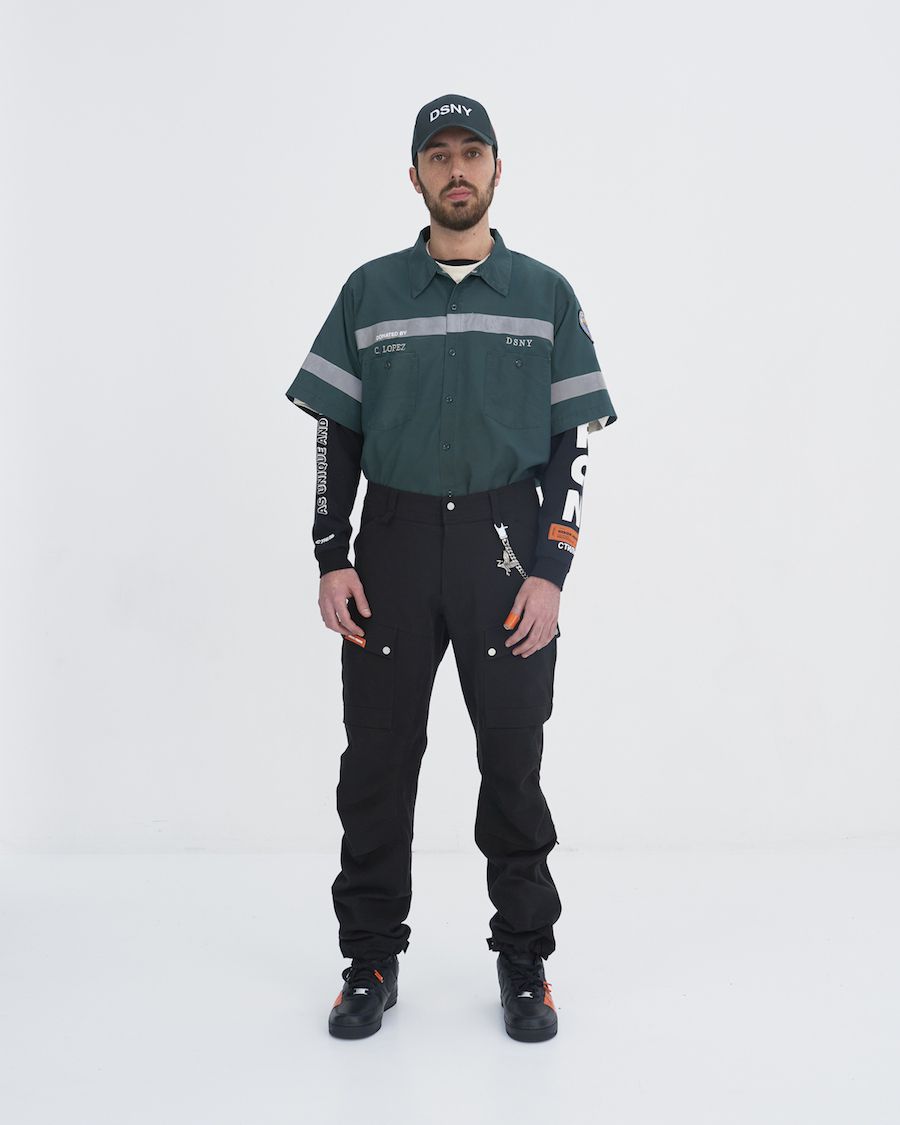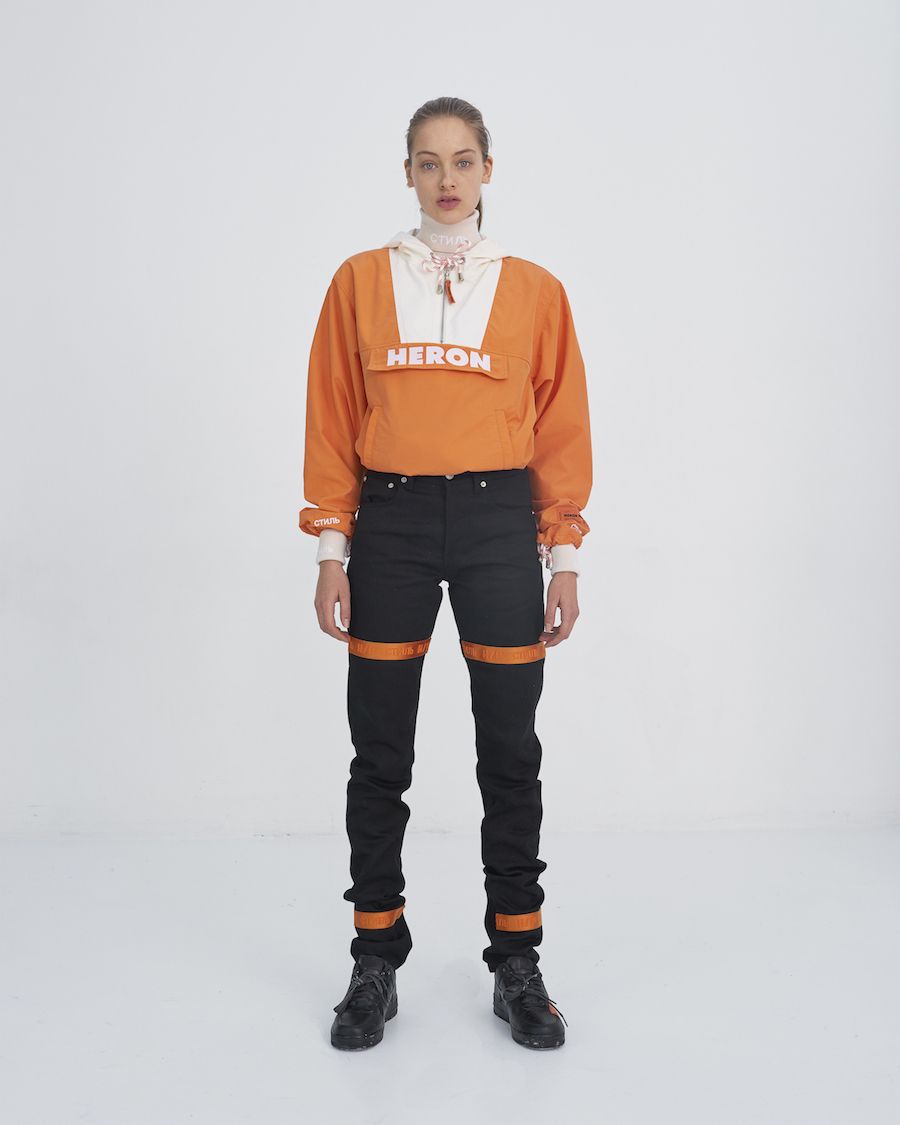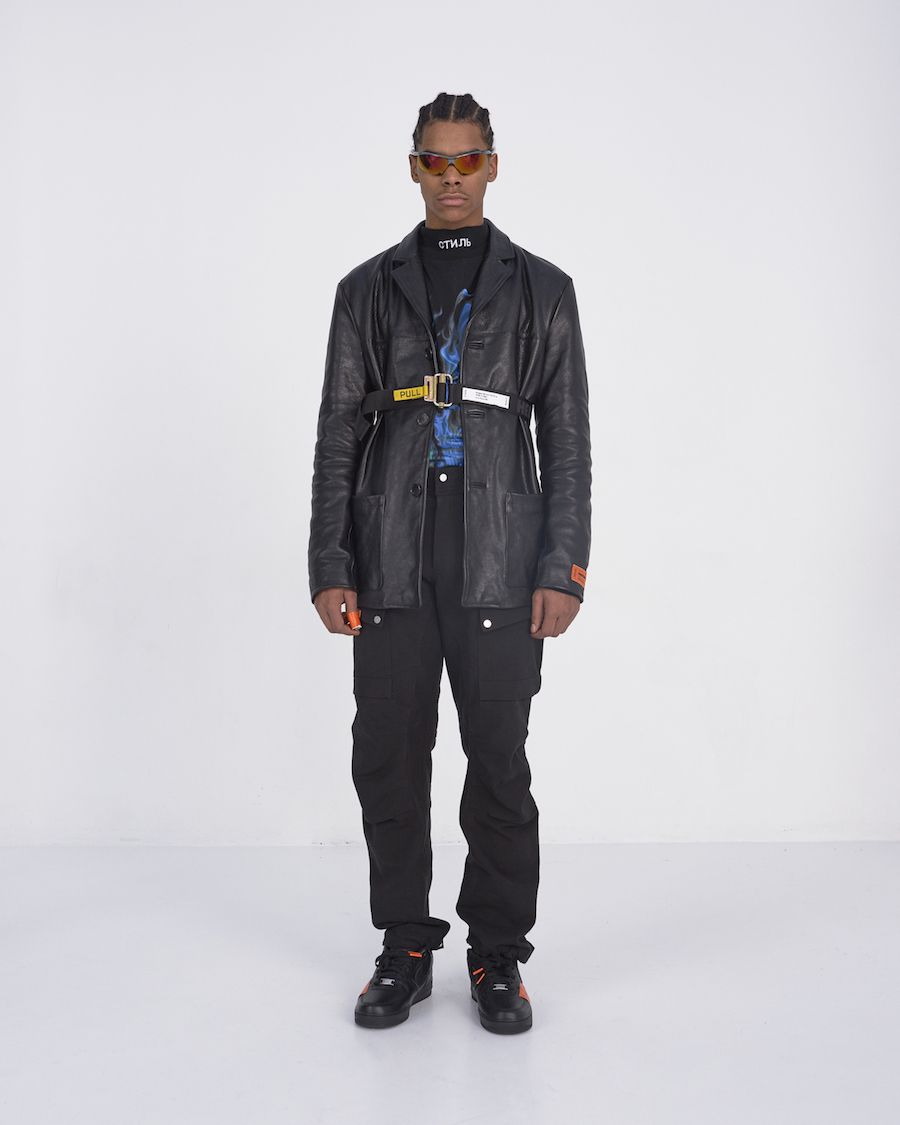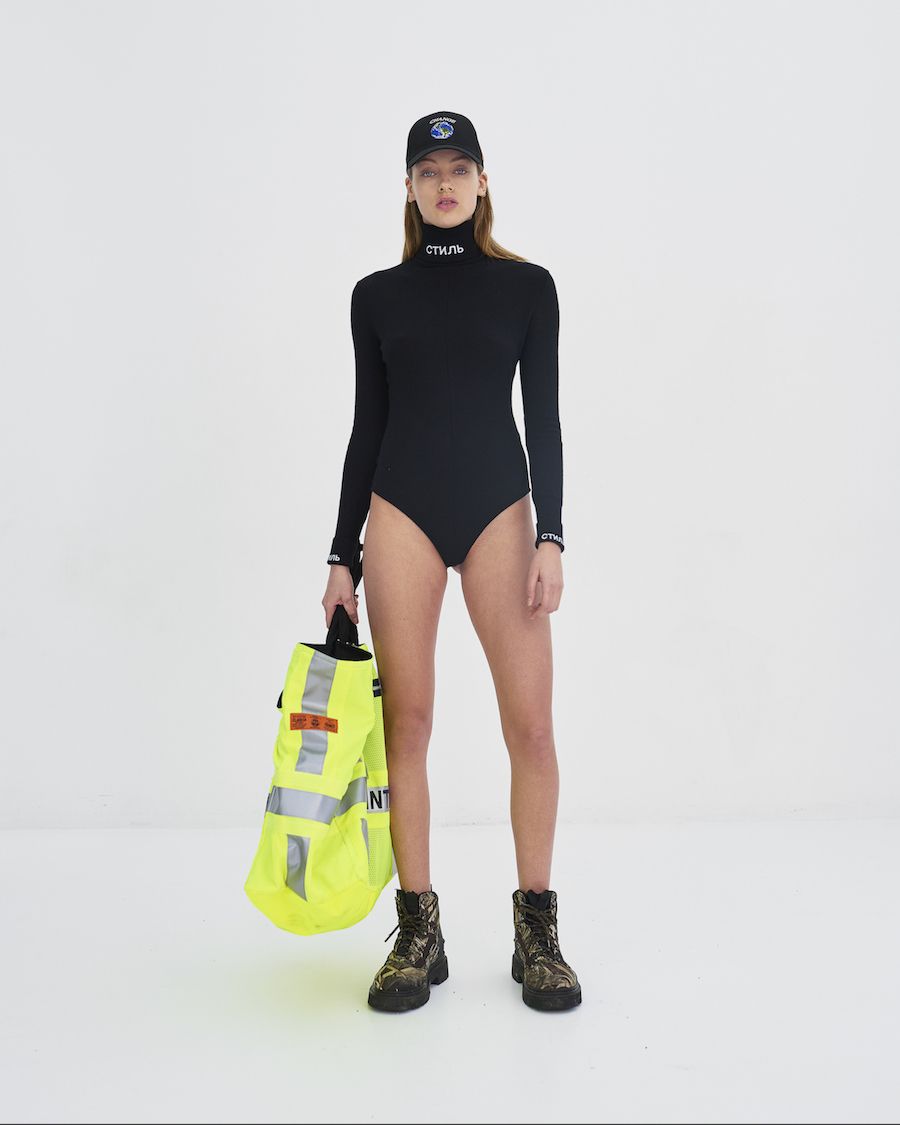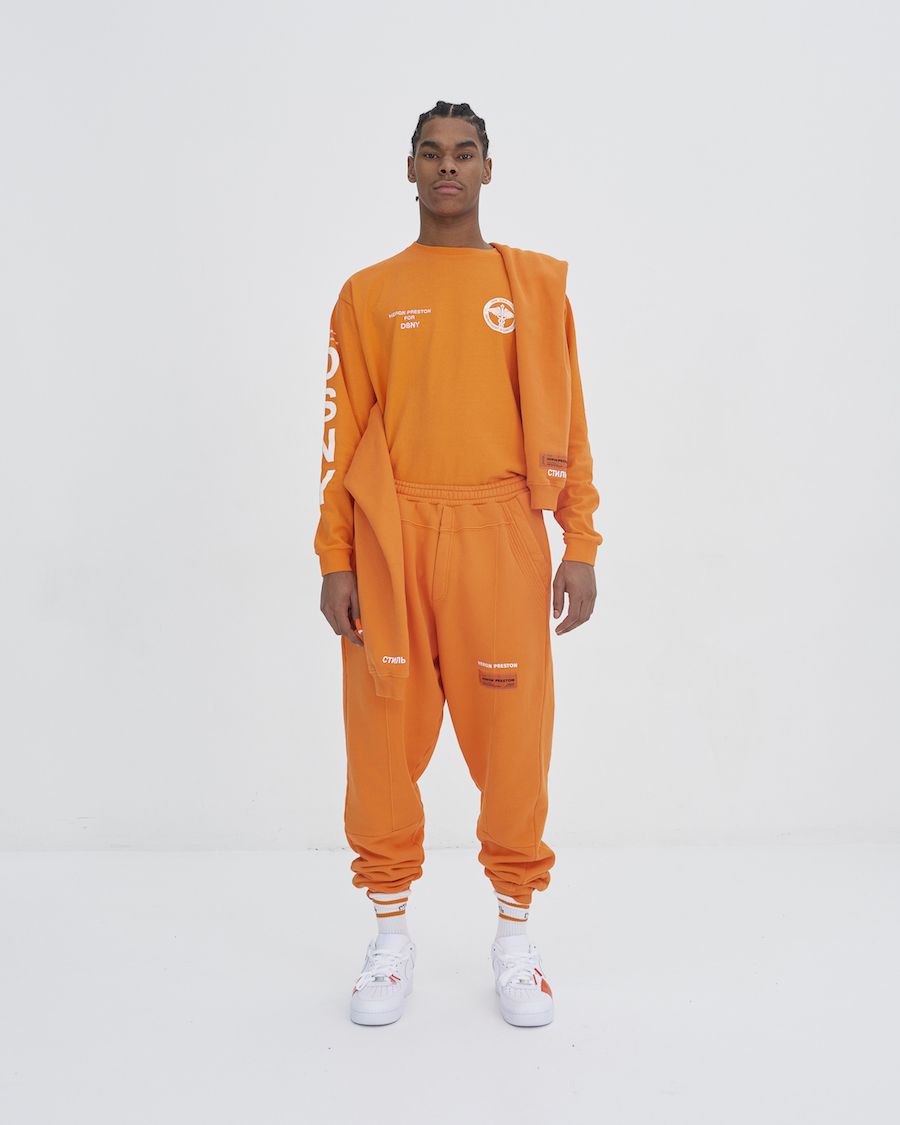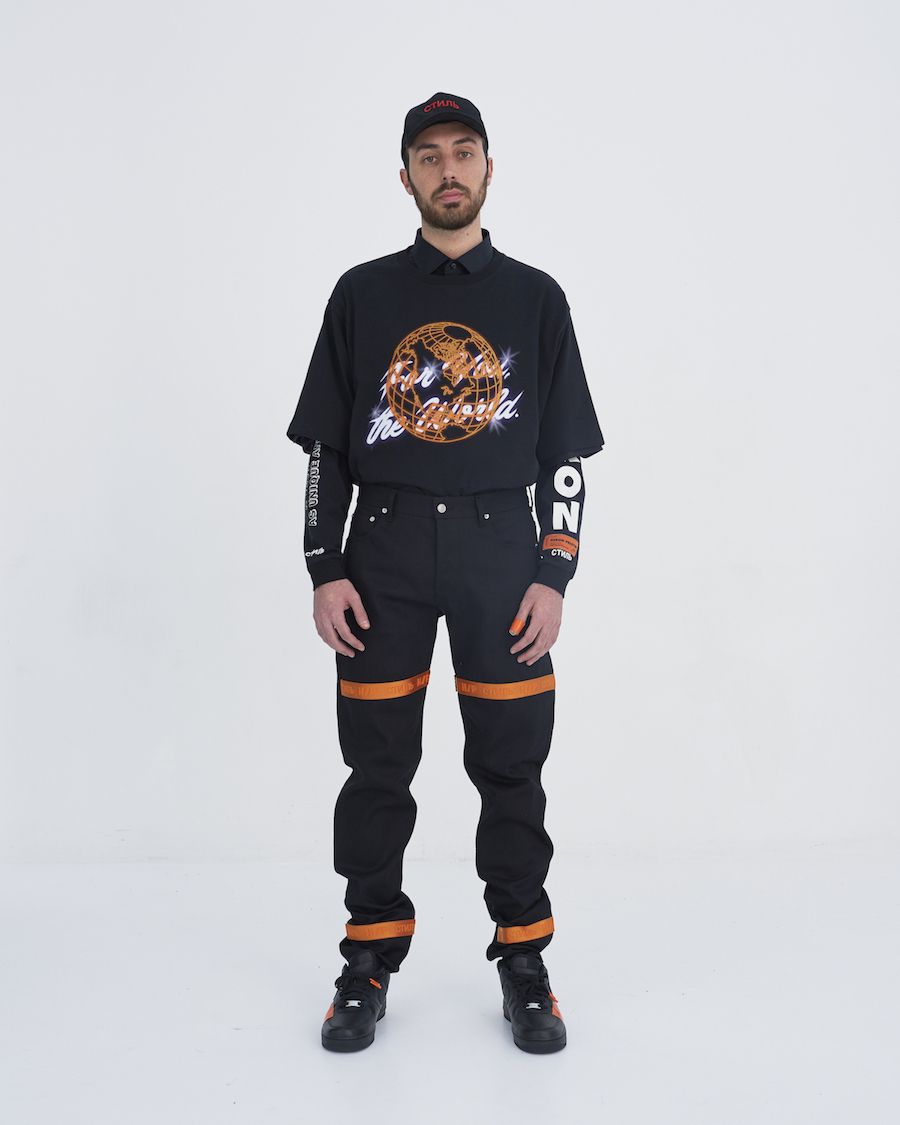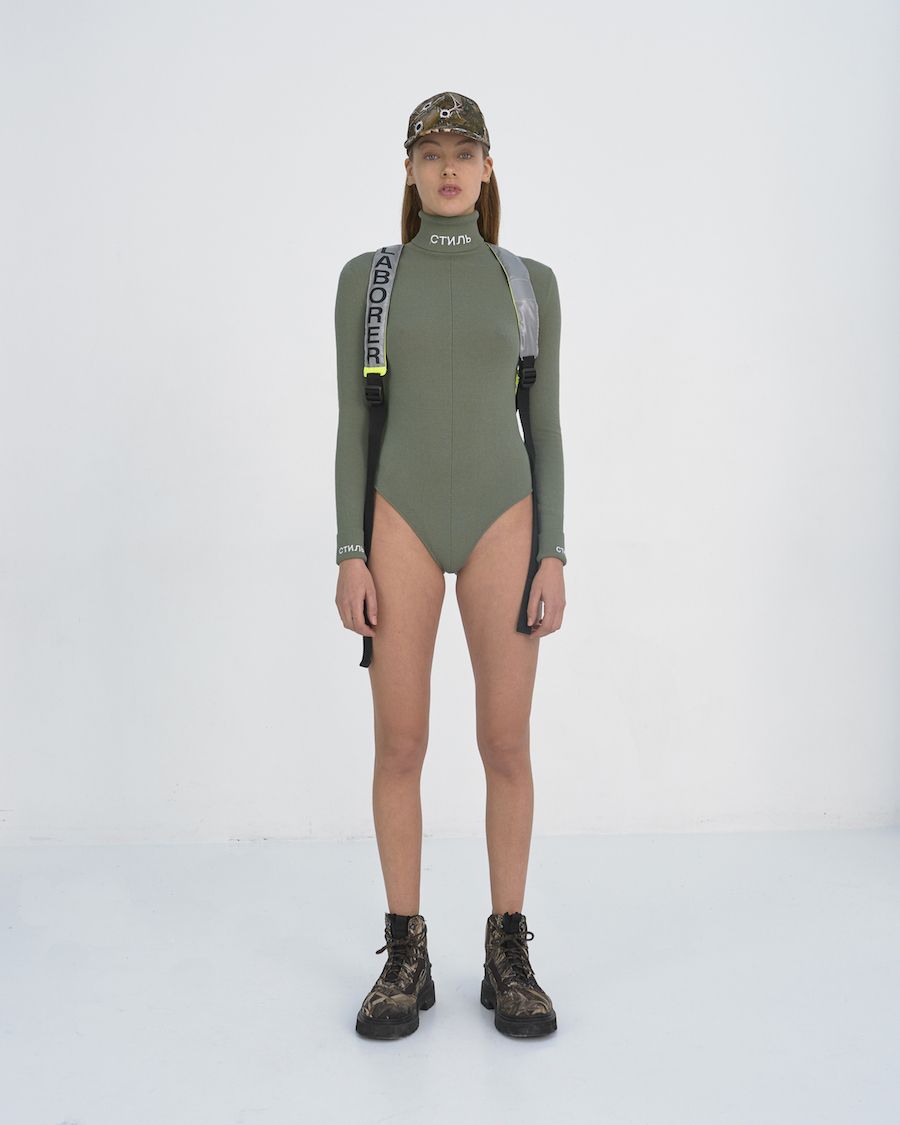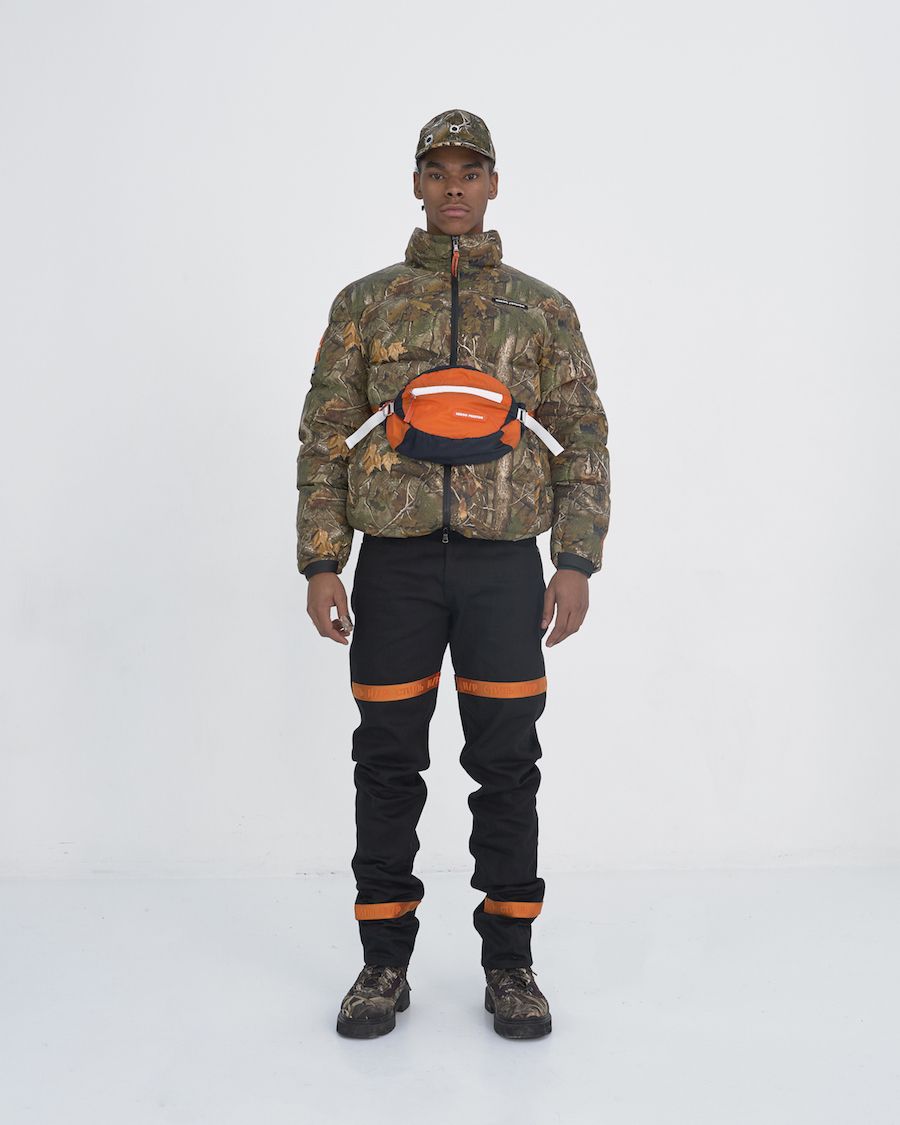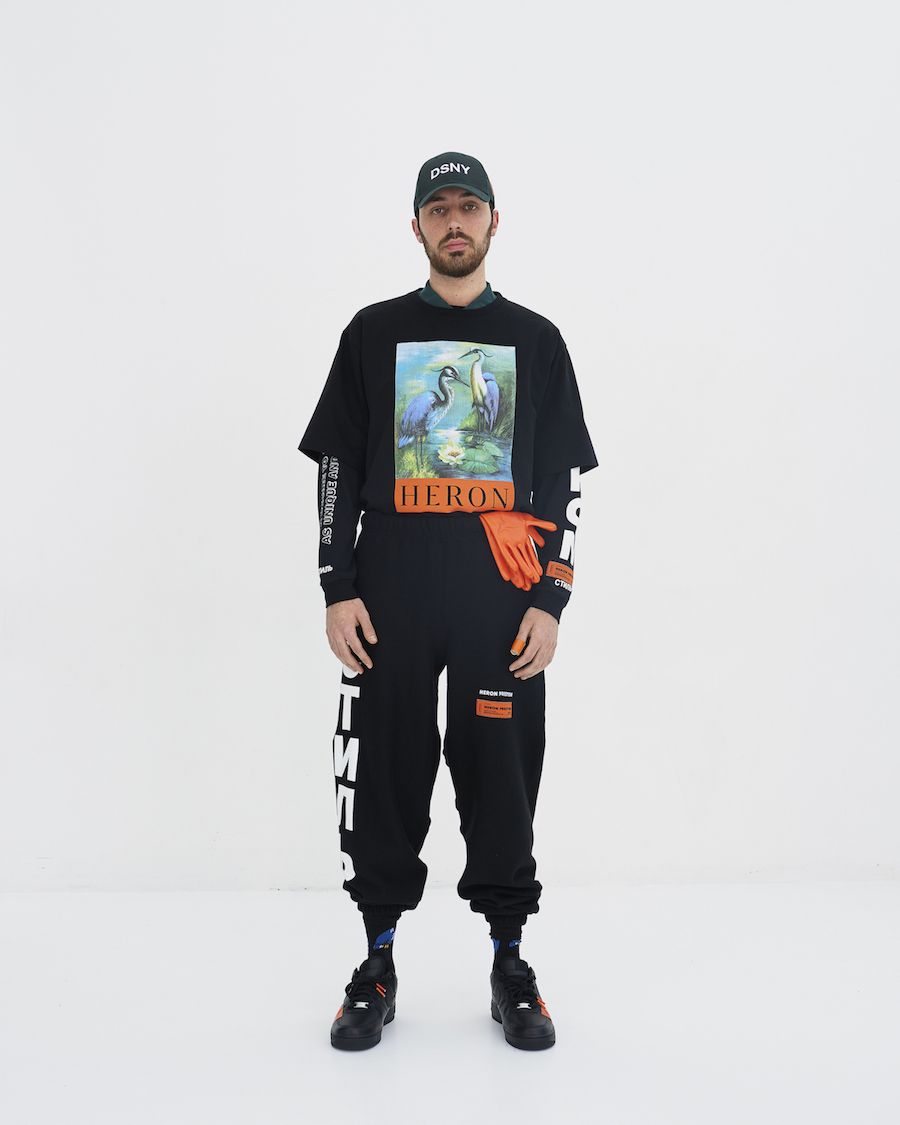 Considerado ya, sin haber lanzado la colección todavía, un ídolo entre la juventud amante del streetwear, Preston va camino de convertirse en el próximo gran "hype".  Estoy prácticamente seguro que los carteles de SOLD OUT no tardarán en aparecer; así que sed rápidos y estad atentos a las futuras pop-ups del diseñador.
Para esta gira, Heron, ha realizado una camiseta de edición limitada y de venta exclusiva en los pop-ups.
La colección estará disponible a través de HPC Trading Co.  mañana 20 de Mayo y el pre-launch se hará hoy en KM20, Moscú (en la tienda y on-line). Además también estarán disponibles las prendas fruto de la colaboración entre Heron Preston y DSNY (Department of Sanitation New York) que tanto dieron que hablar la pasada semana de la moda de NY.
Si te quedas sin nada no te preocupes, ya que a mediados de verano tendrás otra oportunidad. "For You The World" llegará a las boutiques seleccionadas por New Guards Group que es es el encargado de su distribución junto a marcas como Off White, Unravel, Marcelo Burlon y Palm Angels; un auténtico poker de ases.
#musthave