READ IN: Español
Doja Cat has released the music video for her new song "Woman". This time, the singer has taken it to a whole new level, creating an interactive experience that she calls "the first codable music video".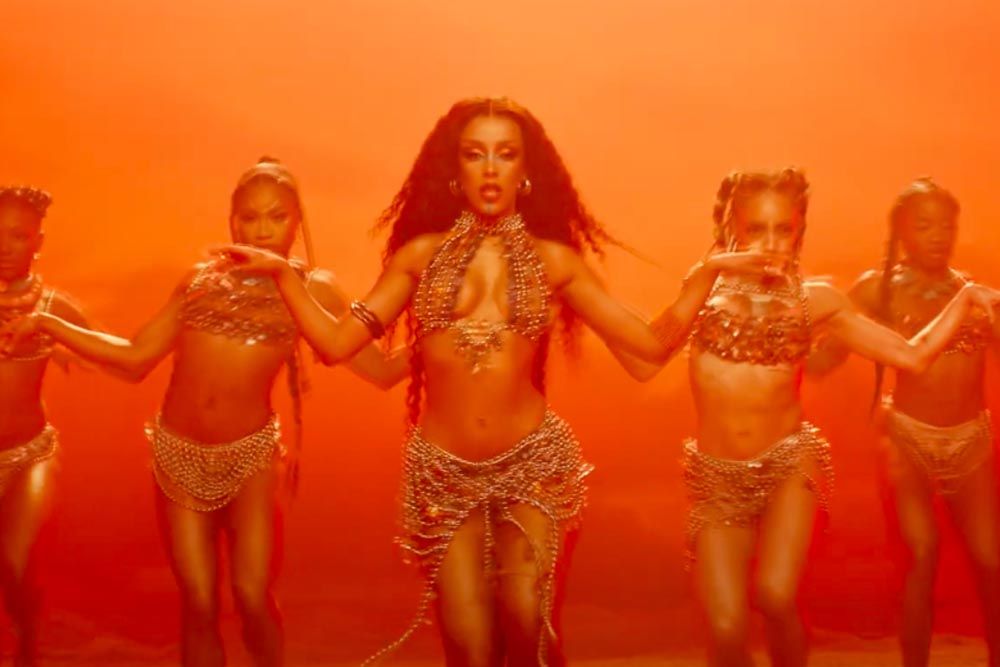 The American pop artist has partnered with Girls Who Code, a non-profit organisation, to launch the "first codable music video". The company, which aims to get women and girls interested in computer science, has transformed the video for 'Woman' into an interactive coding experience.
Through the Dojacode.com platform, you can access the "Woman" clip and choose your own adventure on Planet Her. Users are presented with three programming languages: CSS, JavaScript or Python. When you start playing "Woman", you can customise different aspects such as the colour of the nails or the amount of petals that fall on the singer.
Once you have finished editing the clip, there is the option to download or share on social media. Obviously, the "coding" part is not too complicated, but the experience can be a good option for people who want to get into programming. Of course, you can also enjoy the non-interactive version.
Now… Why don't you take a look at the latest Dior (Men) Fall 2022 collection?