READ IN: Español
Elon Musk keeps surprising us lately with his tweets. His ability to influence is much greater than you could imagine. This has been his latest mess… In the past he had already shown us his power and influence by supporting cryptocurrencies like dogecoin, and now he has done something similar with bitcoins.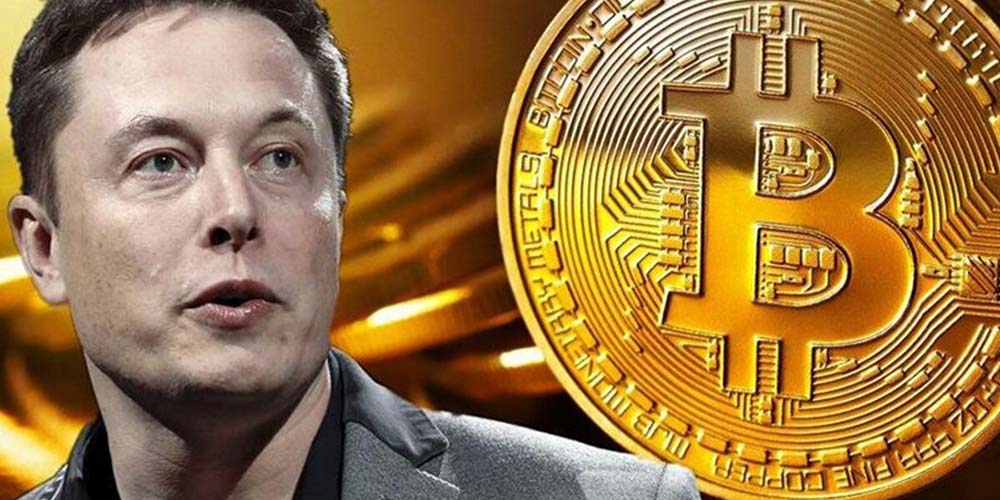 This time it has not even been a tweet that has caused the commotion, he has only changed his biography or brief description of his Twitter account. Now he has only written "#bitcoin" to show his support for this cryptocurrency. The effect has been immediate and incredible, because in a single hour the value of one bitcoin increased by 5,000 dollars.
The founder of Tesla echoed on his personal Twitter account 3 days ago the assault on GameStop. He first gave a nod to dogecoin, but then made clear his preference for bitcoin.
Our controversial businessman, who has been accused several times of market manipulation in the US, published a montage of a Vogue cover with the title Dogue and the image of a dog.
— Elon Musk (@elonmusk) January 28, 2021
Shortly after, Elon Musk surprised us by changing his biography on the social network. He simply wrote: "#bitcoin". By adding the hashtag in front of it, Twitter worked its magic and added the icon of the famous cryptocurrency, making the entrepreneur's disassociation from the latest speculative episode via Reddit more visible.
Elon Musk speaks and raises the bread (and dogecoins, bitcoins…)
This small change was immediately reflected in the cryptocurrency markets. Dogecoin slowed down to limit its advances to below 300% in the vicinity of 0.035 dollars. In the meantime, the bitcoin was able to fatten its chart from $32,200 to over 38,000 'greenbacks', up 18%.
This affair only makes two things clear: that the volatility of a cryptocurrency is dizzying. And two, the influence that Musk exerts not only on his followers in social networks (43.7 million on Twitter), but in media and industries that he manages to shake in less than 280 characters.